If you are heading to Slovakia, you definitely should visit at least one of these itineraries. Even though, it is small country, it has a long hiking history. The first itineraries were created in 1874. Now, more than 13 000 km of hiking trails are waiting for you. Are you more into cycling? No problem, you will definitely find many cycle paths here as well.
Slovakia is special for its diverse relief. You can find flatlands, downs, hills and mountains- all of that on just 83- 2655m above the sea level. No doubt, that tourism is on its rise in Slovakia. If you are thinking about visiting this country, think no more. Slovakia is a must do for every traveller.
The itinerary starts in one of the most popular places of High Tatras– Strbske Pleso (1355m) and ends in beautiful and breath-taking Predne Solisko (2093m). The difficulty of this itinerary is medium and you can even make it easier by using cable-car. Strbske Pleso is a must do for every tourist in Slovakia.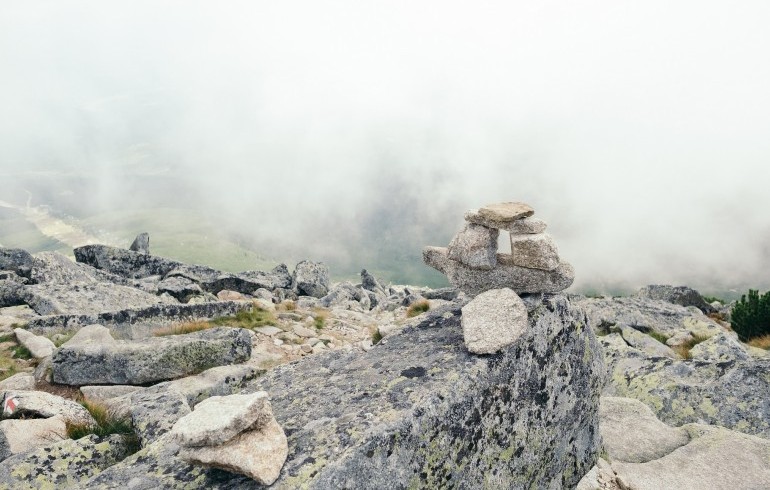 A bit harder itinerary requires experienced hikers. The interesting fact is, that you will hike the borders of two countries and in the same time the highest mountain of Poland. Did you know that Rysy are named based on polish word "Rysa", what means a line? The reason is a distinctive, long-term snowy gutter below the top, visible from the Polish side.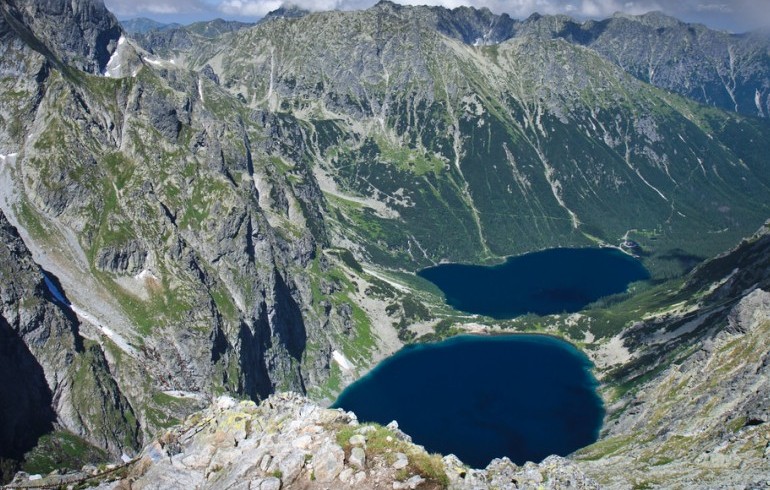 Liptov is one of the most popular tourism regions in Slovakia. If you decide to visit it, take your bike with you! There are many itineraries, you can explore. This one will take you from Liptovsky Mikulas to Ilanovo and back. Do you need a relax after the itinerary? Visit Tatralandia. Your kids will love it there and you will love it as well.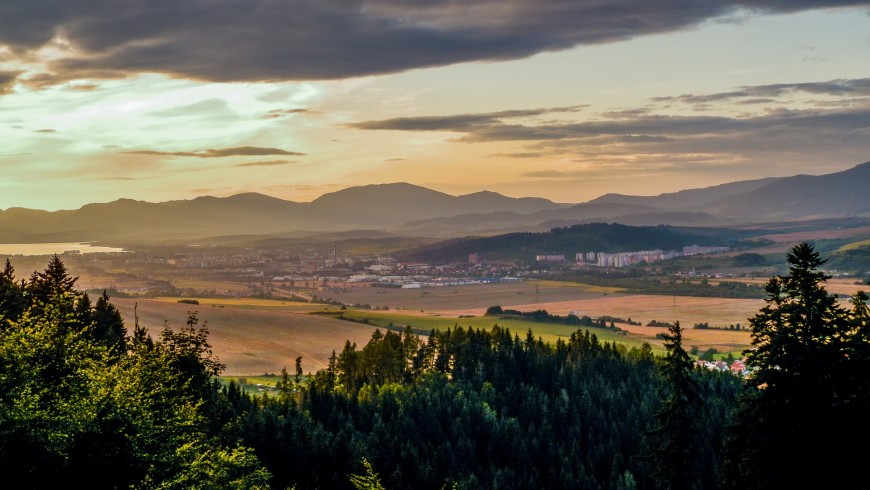 This hiking trail is definitely one of the most beautiful in Slovakia. It is, however, also crowded, so visit the place during the week days. Janosikove diery is a set of beautiful sceneries, canyons and waterfalls in the national nature reserve Rozsutce.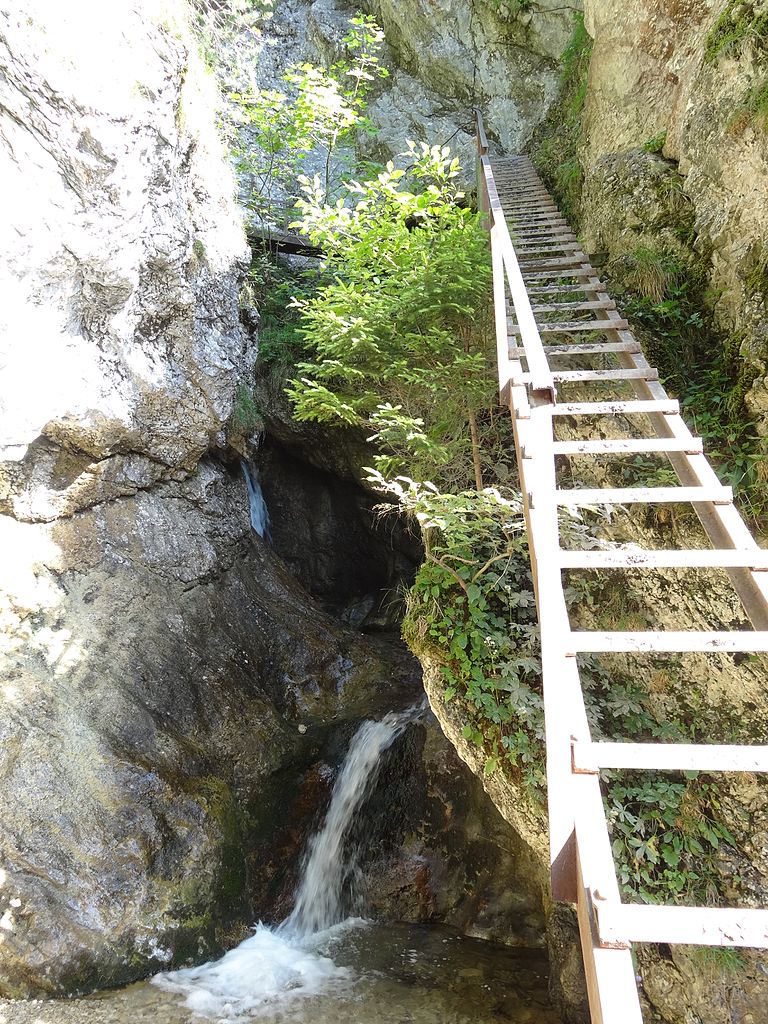 Sulov rocks are the most beautiful in autumn. Even though, we suggested the itinerary by bike (and quite hard one ?), you can also hike Sulov rocks. You just have to follow the green marker from the parking lot next to Chata Sulov. Lietava castle is just few km away, so it is definitely worth to stop by.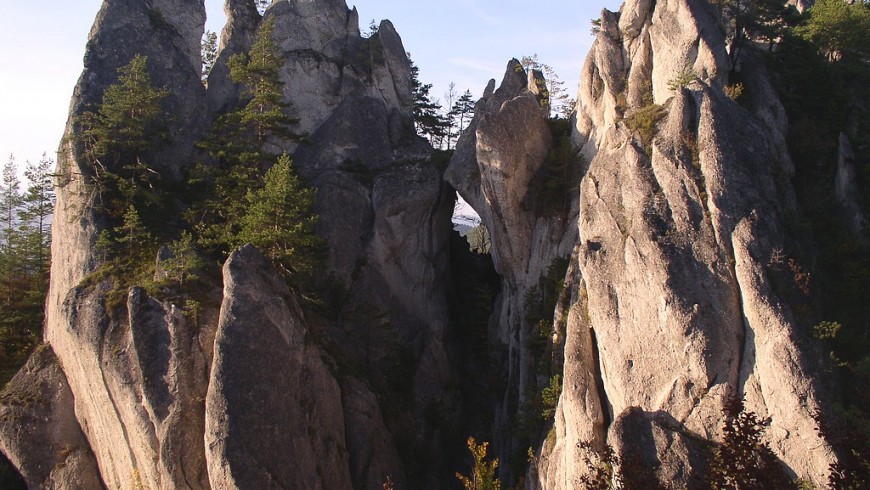 Idyllic nature around you. Even though it is a hike, you can also visit the cave called Mazarna– it is on your way. Tlsta is easier hike, while Ostra is more challenging. Did you know that Tlsta means "Fat" in English? And Ostra means "Sharp"? You will definitely find out why.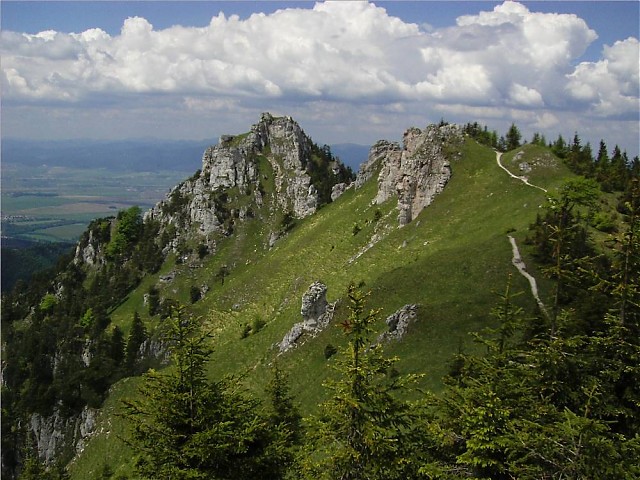 A must do in national park Slovak Paradise. Tomasovsky lookout itinerary can be summed up as a bit of adrenalin connected with nice walk and beautiful views. The part over the river Hornad is really unforgettable- as well as the lookout itself. The lookout is simply a 200m protruding rock formation.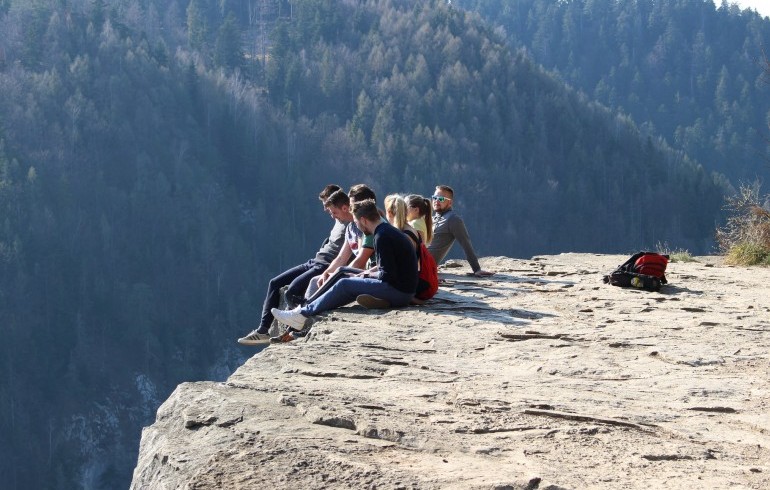 Hiking the third highest Slovak mountain is a great experience. If you, however, want to see Chopok without hiking, you can also use the cable car to get there. Many tourists choose this option during the whole year. However, we would like to introduce you much harder and natural form of getting there- on foot.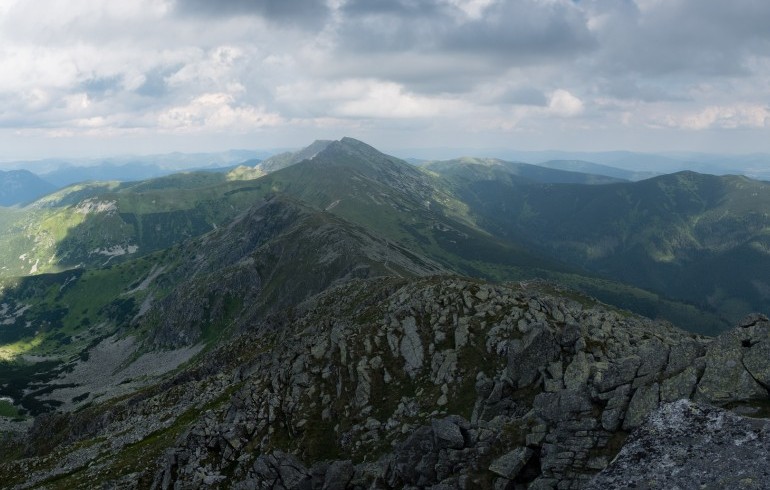 One of the most beautiful and charming towns in Slovakia. It takes my breath away whenever I visit it. While enjoying the atmosphere of Banska Stiavnica, it is worth to look at cycle paths around. Because not only town, but also the surrounding is simply amazing.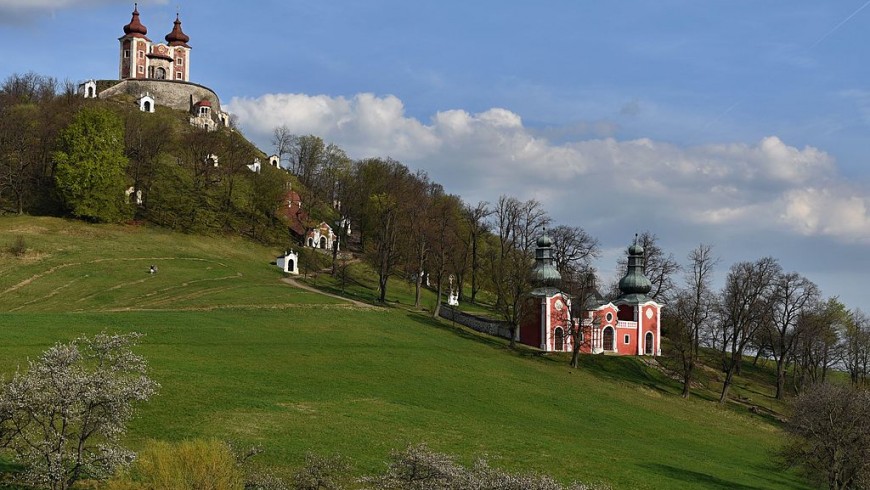 Do you want to spend a one day in Slovak capital? We created the travel guide, which will take your through the best attractions, historic monuments, restaurants and many more. Check this guide out. It might be really helpful while exploring the undiscovered beauty of central Europe- Bratislava.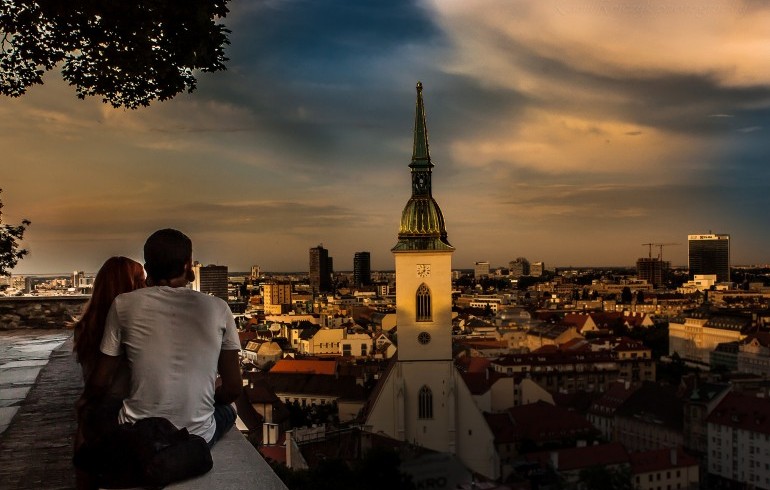 Cover image: Photo by Indrik myneur via Wikimedia