Waterfalls are stunning creatures of Mother Earth. It is portraying the power and strength of nature. Enormous sound and momentum of waterfalls often let you speechless. We would like to introduce to you some of Slovakia´s most wonderful waterfalls.
Slovakia has more than 200 waterfalls created by the cooperation of streams and rocks. Discover the power, majesty, and beauty of the water element in this small country with us!
Brankovsky waterfall
With its 55m, it is the highest waterfall of Low Tatras. Brankovsky waterfall is also 3rd largest in Slovakia. It is situated around 11 km from Ruzomberok. The easiest way, how to get there is from the area of Podsucha between Ruzomberok and Donovaly. The "hike" to the waterfall lasts only about 30min (3 km) and it is perfect for families with children. It is especially beautiful during the winter when it will enchant you with a beautiful icicle wall.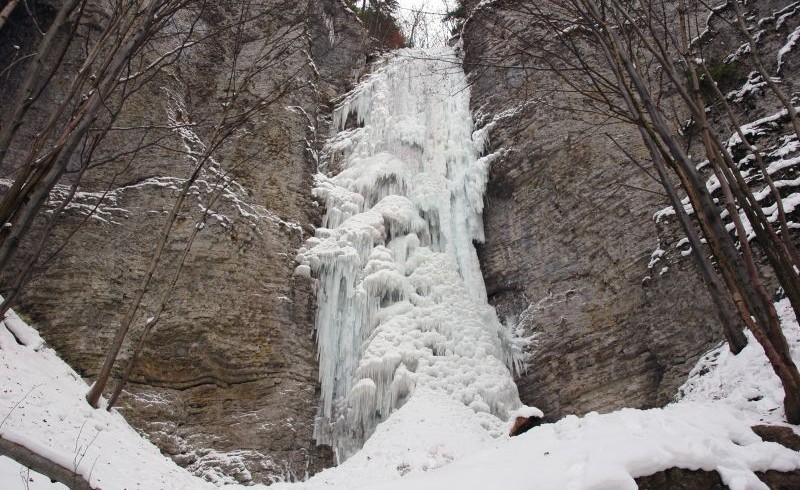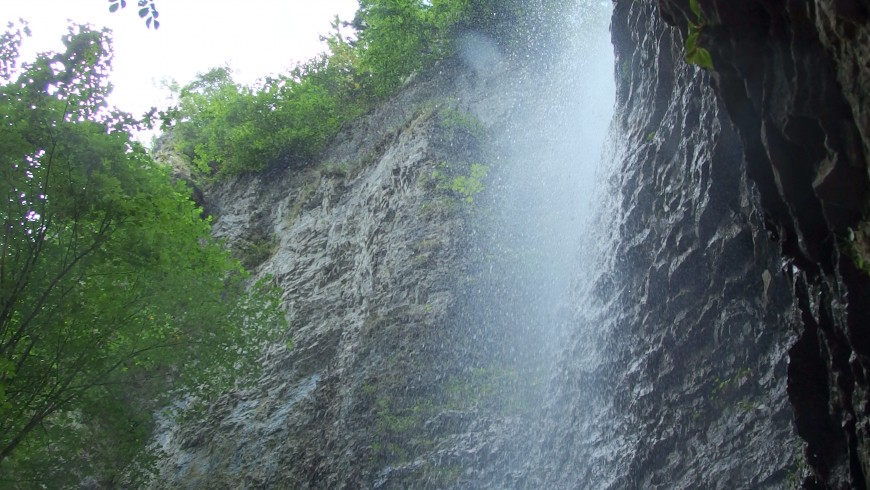 Skok waterfall
One of the most beautiful waterfalls of High Tatras is 30m high. Water falls to the valley from 1 789 meters above sea level. Hike to this waterfall is secured by chains and leads through the sloping granite slabs. But do not worry- it is an easy hiking, suitable also for families with children. You will get there from Strbske Pleso.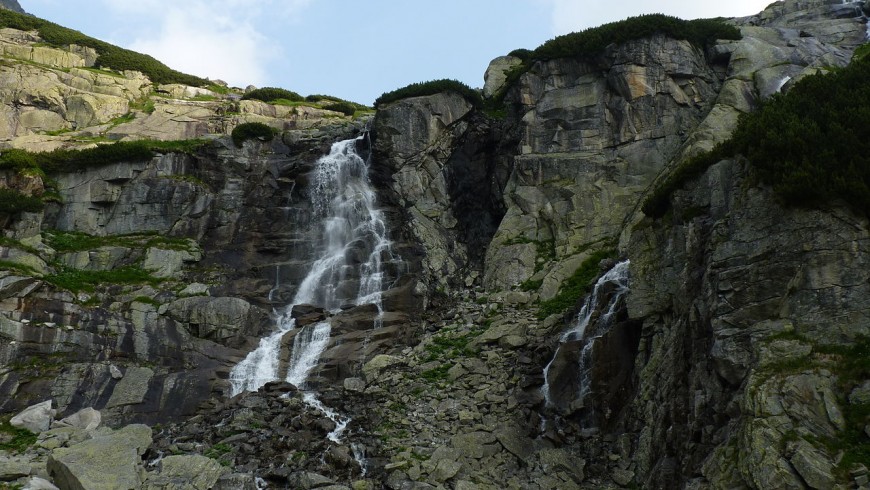 Lucky waterfall
Magic atmosphere of waterfall and relax in the shadow of trees. Lucky is one of the 5 most important waterfalls of Slovakia and it is titled as National Nature Monument. It is situated right in the center of spa town Lucky, so there is no hiking needed to see this waterfall. It is 12m high and its water falls to the small lake, where you can also bath. Thanks to warm mineral springs, it never freezes. The water has, thanks to travertine base, beautiful light blue color.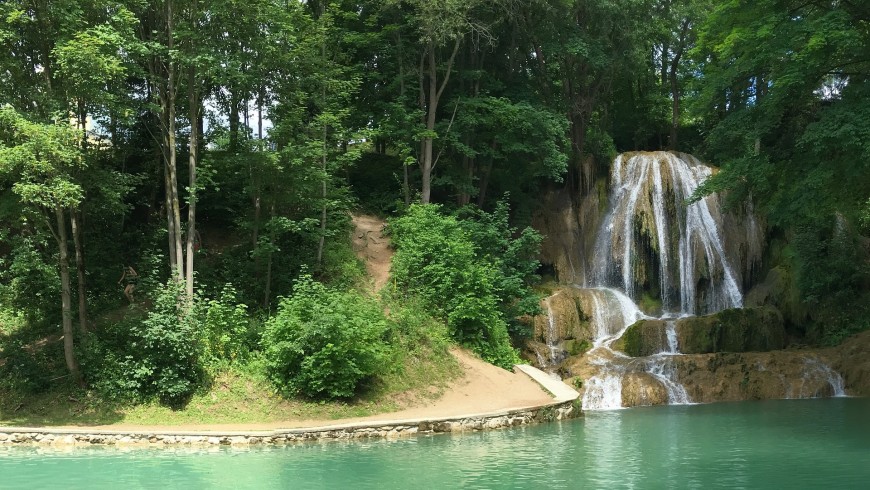 Bystre waterfall
23m high waterfall is situated 8km from Hrinova, beautiful surroundings of the south Polana area. You can get there by following the hiking trail from Hrinova or Hotel Polana. There are chains and stepladders, securing the crossing past the waterfall. You will be also amazed by ubiquitous volcanic reefs in the waterfall´s surroundings.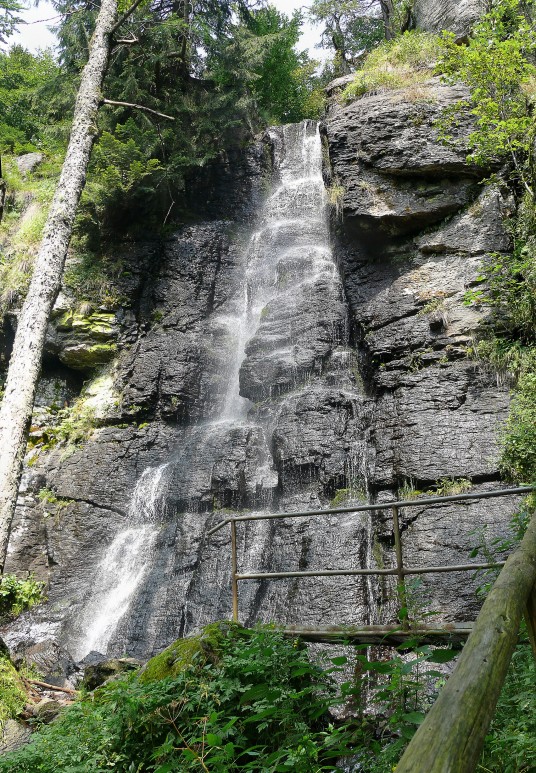 Sutovo waterfall
More than 38m high waterfall will surprise you by its majesty. It is situated in Mala Fatra, near the town of Sutovo. The accessibility is perfect. A little walk will get you right under the fall. And we seriously mean you can stand right under the waterfall and let the water falls on your shoulders.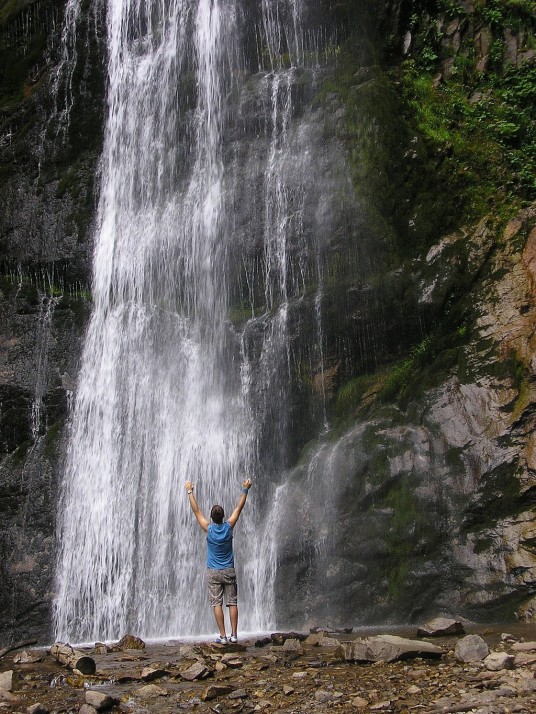 Kmetov Waterfall
The king of all waterfalls in Slovakia. With its 80m, it is the highest waterfall of this country. It is situated in Koprova valley. Despite its uniqueness, not many tourists visit this waterfall, as it is situated out of tourist paths. If you would like to visit it, choose the tourist marker from Podbanske or Tri Studnicky.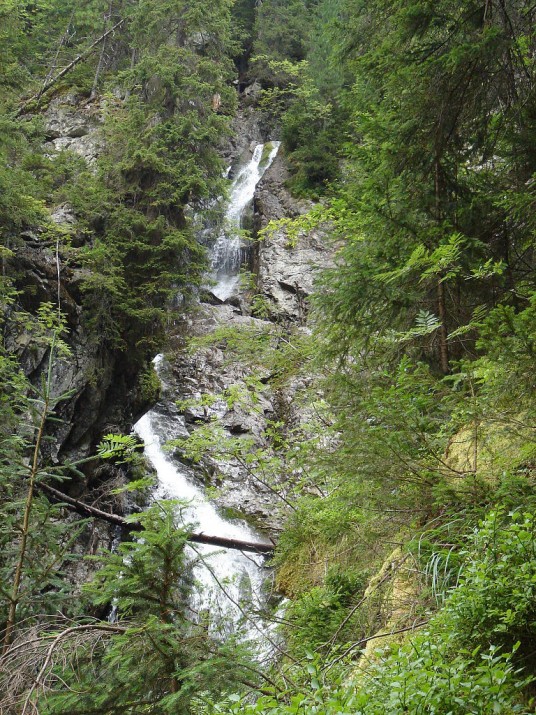 Hajske waterfalls
Hidden in the forest of Hajska valley, waterfalls are really magical. It is created of 9 waterfalls, the highest one is 6,5m high. They are situated in Kosice district between towns Haj and Hacava. The sound of falling water and beauty of untouched nature creates an unforgettable experience.
Rohacsky waterfall
It is a 20m high waterfall, situated in Rohace stream, in the heart of Rohace valley. You can find it on a tourist marker leading to famous Rohace mountain lakes. The massive waterfall has a water flow of 500-1200 liters per second. The sound of falling water in a narrow valley will amaze you.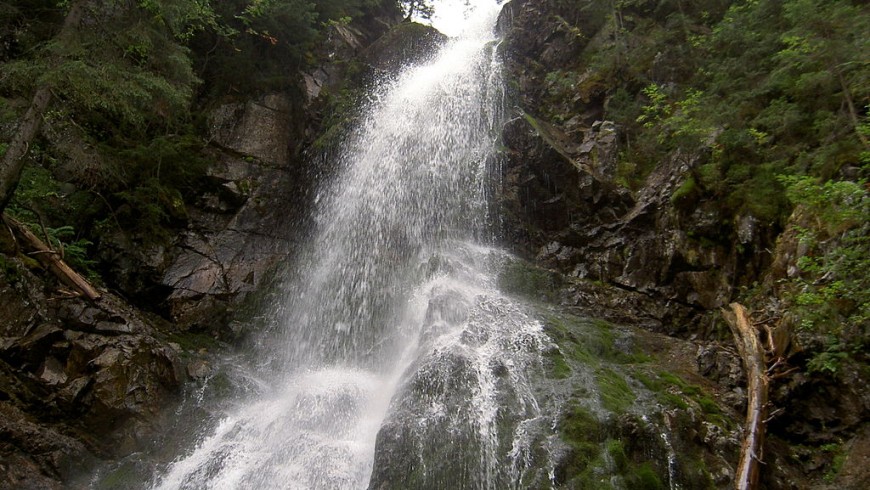 Waterfalls of Slovak Paradise
We tried to choose only one waterfall from Slovak paradise, but to be honest, it is impossible. They are all so beautiful. Waterfalls in Slovak Paradise are admired by domestic and foreign tourists for ages. You wouldn't find a place, with that many waterfalls on a small area anywhere else in Slovakia. The second highest waterfall (75m) named Zavojovy waterfall also lies here. Hiking trails around the waterfalls are secured by chains and ladders, but your level of adrenalin will still be high.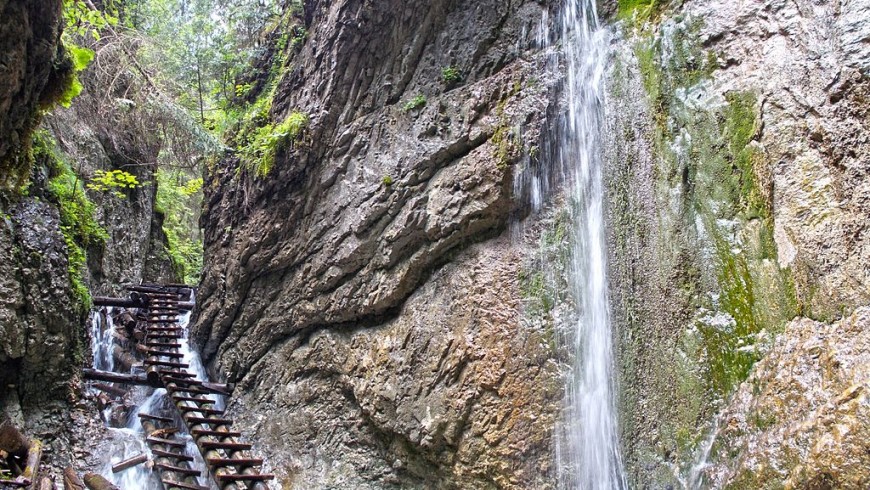 Have you ever visited any of these waterfalls?
Cover image: Photo by Jerzy Opioła via Wikimedia