In Ecobnb you can find ecofriendly accommodations

bio hotels, amazing tree houses, bed & breakfast on the beaches,  alberghi diffusi in old villages, organic farmhouses surrounded by nature, castles in the clouds, noemissions mountain retreats, and much more!

Ecobnb is a journey undertaken to change the way we travel

To nurture a network that will thrive on the kind of tourism that respects nature, the economy and the local communities.

Our Commitment to the Environment

We promote responsible tourism with low environmental impact. We encourage stays in sustainable accommodations, organic food, environmentally friendly routes, green traveling, the rediscovery of nearby and authentic places.

Ecobnb is 0% CO2 emissions and 100% Clean Energy. Servers of Ecobnb are powered 100% by renewable energy produced on-site (Hetzner Online). a sustainable choice.

Awards

ViaggiVerdi won Spinner2013, the program dedicated to the development of innovative ideas and projects, promoted by the Region Emilia Romagna and the European Community.

Ecobnb won Seed Money: the seed capital fund & Start Up call for tender, to support the diffusion of entrepreneurship initiatives in innovative and high-technology sectors.

The project has been co-funded by the European Union, with grant agreement no SI2.677269 EcoDots.
As seen on:
---
 The Ecobnb team
Simone Riccardi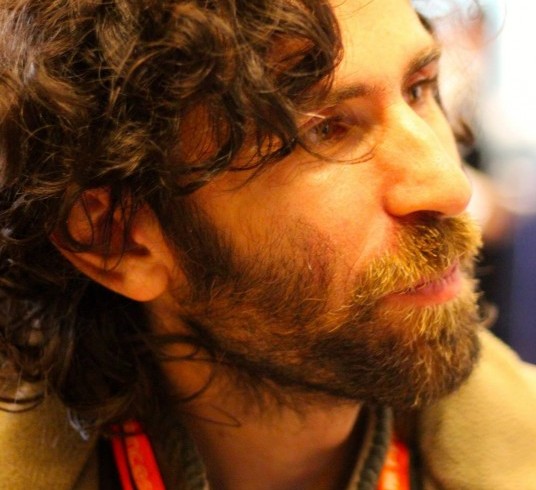 Social entrepreneur, founder of Ecobnb. Simone got a PhD degree on User Generated Cities at the Parma's Department of Engineering and Architecture. He won a Fulbright BEST fellowship he spent at UCLA studying business and management with focus on entrepreneurship. He has been founder of the solidarity purchasing group "GAStronauti" and president of the Cultural Association "The invisible cities" (Le Città Invisibili). He's collaborating with social and voluntary associations for improving awareness about Climate Change and Earth's fragility.
Role: CEO, IT project manager and customer service.
The quote I love:  The journey of a thousand miles begins with one step (Lao Tzu).
Contacts: simone@ecobnb.com – Skype: turboyz
---
Silvia Ombellini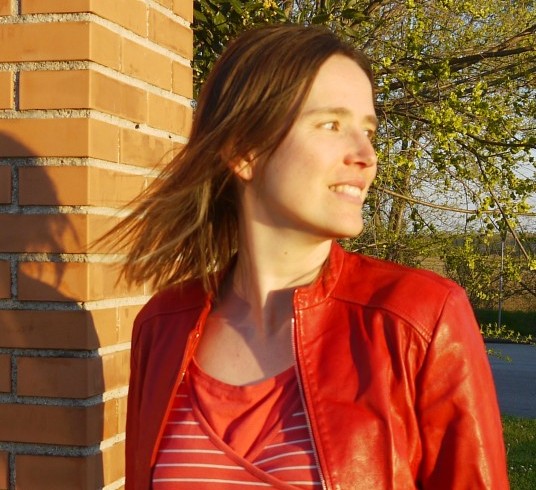 Architect with the passion of travel. She holds a Ph.D. in sustainable architecture and she worked for several years in the field of urban planning and university education. After the birth of her second son, she decided to work full time at ViaggiVerdi – Ecobnb, an adventure to change the way we travel, making it more respectful of the environment, places and people living there. With "ViaggiVerdi" she won the Spinner2013 research program and moved for a year in California, where he studied User Experience Design at UCLA. She is co-founder of Ecobnb, and together with Simone Riccardi she coordinated the European Project EcoDots, to develop the sustainable tourism in Europe.
Role: COO, Content Manager and Ux designer
The quote I love: Choose a job you love, and you will never have to work a day in your life (Confucius).
Contacts: silvia@ecobnb.com – Skype: silvia.ombellini
---
Carla Soffritti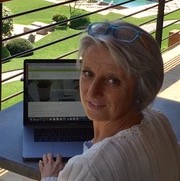 For Carla to travel is like breathing: a natural necessity. But traveling she realized how much this planet is fragile. So she decided to devote herself in every moment to protect our Earth "borrowed from our children." When she does not travel, she is in a woodland 15 km from Parma in an ecological home where she lives with her family and she works on her projects: journalism (she has been enrolled since 1991), ella.it (an online and offline press office), Ecobnb, "Il Richiamo del Bosco" eco-bnb and other green ideas.
Role: Press Office
Dream: That the eco-friendly trip becomes a consolidated habit. As it is today, many recycle paper.
Contacts: carla@ecobnb.com – Skype: csoffritti
---
Cover image: treehouse at the organic farmhouse La Piantata, Arlena di Castro, Viterbo, Italy