Behind every Ecobnb there is a story. The extraordinary story of those who have decided to change their lives, of those who have returned to their origins, the story of ancient abandoned buildings that have found a second life. In recent years we have met many people who have decided to embark on an adventure in the world of sustainable tourism, welcoming eco-travelers and participating in the protection of the environment. In this article we have collected what are perhaps the most extraordinary stories.
A magical and green life in a wood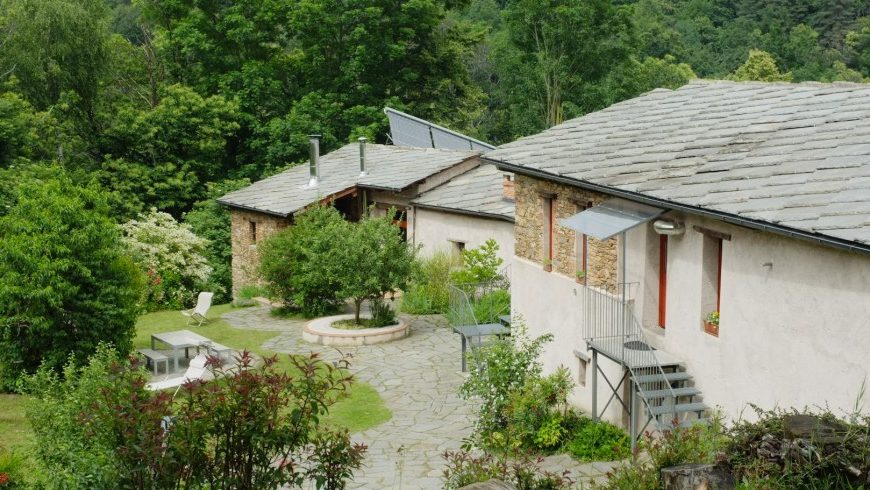 Casa Payer was born after a two-year trip to India and the new awareness of wanting to truly live in contact with nature. Here Luca and Paola told us about their traveling in reverse, how they started welcoming other travelers by creating a vegan home immersed in a Piedmont wood.
From Holland to Ollolai: a village that is reborn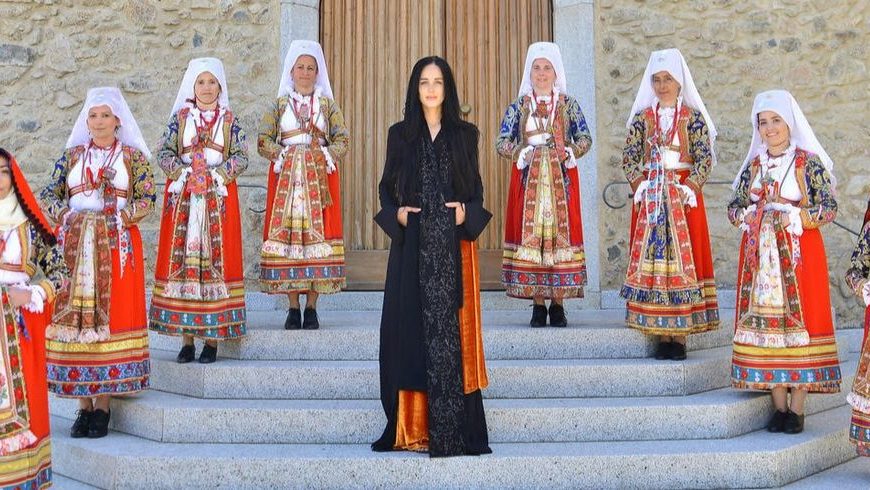 Ollolai is one of those beautiful villages in Italy overwhelmed by depopulation, but recently something has changed and now you can find some unusual inhabitants: they are young Dutch people who participated in a reality show. Thanks to the village's initiative to sell some houses for a symbolic value of 1€, in exchange for the commitment to renovate them within three years, a national network in Holland has decided to choose 5 couples and to follow their new life in the Sardinian village. The winner couple is Marije Graafsma and Ovan Abdullah, two young designers who have decided to open their new home, transforming it into an eco-sustainable bed&breakfast.
The story of female farmers who are changing agriculture with an ecobnb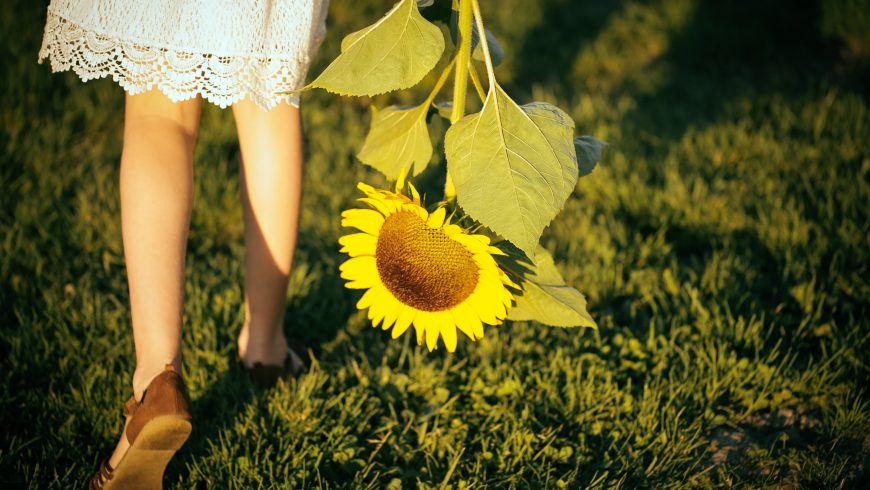 In recent years, young Italians have rediscovered the beauty and importance of the land, bringing innovation not only in the world of tourism but also in that of agriculture. Among these there are also 4 incredible women. There is Elisabetta, who has decided to move to the old family farm in Chianti to bring it back to life, Cinzia who started Bagolarea, a farmhouse at the foot of Mount Etna, there is Arianna who in the Langhe deals with cheese and hospitality and Alice who carries on the family business in the mountains of Trentino. Here all their story.
An off-grid ecobnb among the wonders of Istria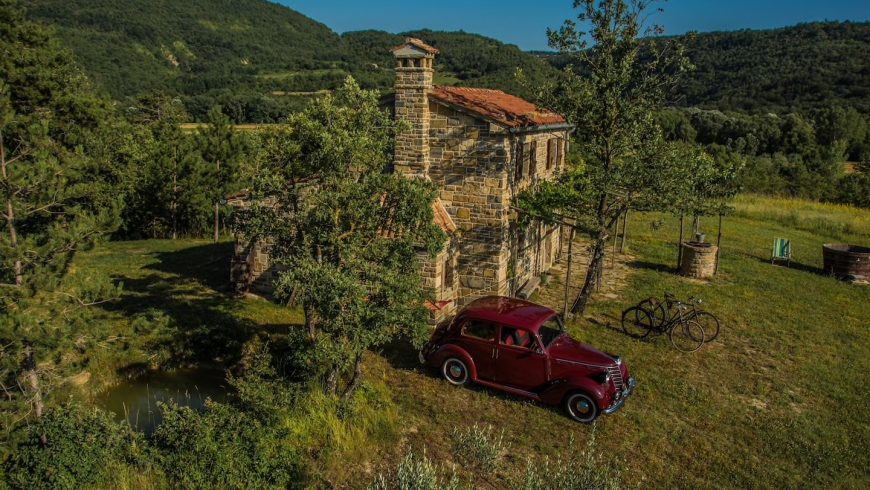 Can a house be restored, making it off-grid and sustainable, with few means and completely on your own? Yes, as Bojan Vogrinčič has shown us. He has transformed an old building in the heart of Istria into a truly unique and special house and accommodation, all without having particular skills. He purchased a plant for solar energy and water collection and recovered everything possible: wooden beams, used furniture, old tiles. And there's also a bio-pool! It is a truly suggestive place, completely immersed in nature and an ideal point to discover all the wonders of Istria.
A new life on a farm in Greece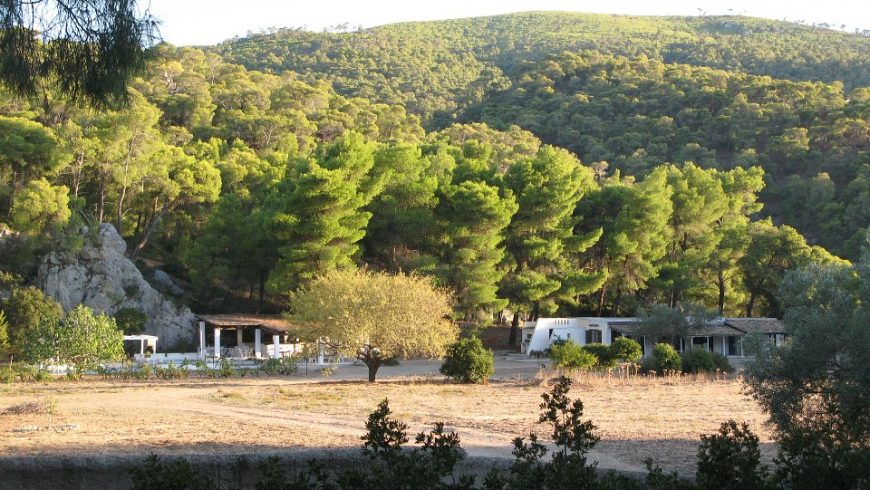 Among the thousand colors of Greece, there is an authentic and remote farmhouse. It is here that Luca and Marta decided to live, changing their lives. He did regattas, she is a marine biologist who fell in love with Lakazeza at the age of 15 and turned it into her home after 20 years. The couple welcomes guests from all over the world, offering numerous activities, from mountain biking to kayaking. You can also take part in sea trips to see beautiful dolphins.
The dream of a stone house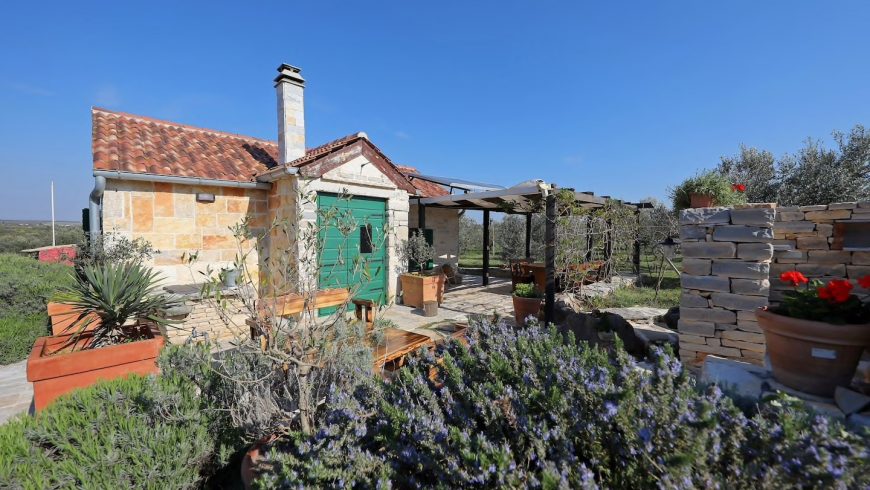 Vilson as a child did not dream of becoming an astronaut or a doctor. He wanted to build a self-sufficient and sustainable stone house, like the one he had seen in a newspaper. After traveling all over the world, he realized his dream, in a family plot in Croatia. He planted 365 olive trees and stone by stone he built his dream. Casa Paljka is also a green accommodation accommodation: here you can experience a sustainable and off-grid holiday discovering Dalmatia.
Sleep in a thatched house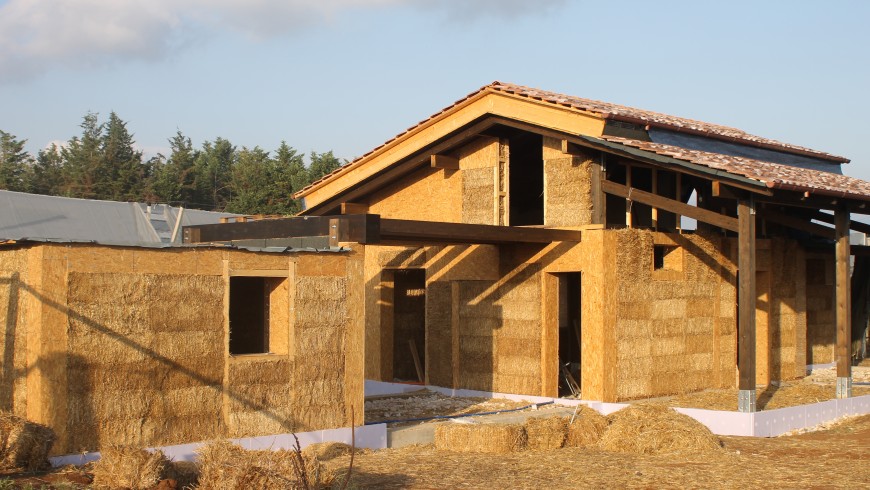 Straw is an inexpensive building material with a high thermal and acoustic insulation power. Above all, it is ecological. In Italy, from Emilia to Sardinia, there are those who have chosen it to build their own home and ecobnb. There are those who asked for help to build it and those who did it only with their own hands. The result is always the same: a house that breathes and respects nature.
Creating an eco-glamping in Andalucia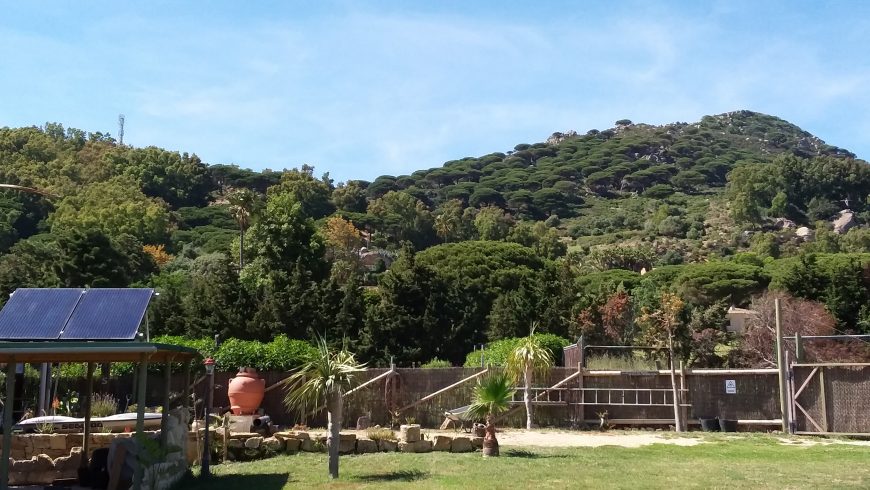 Jenny and Byron too have decided to change their lives, choosing the Andalusian ocean as their home. Here they live on tiptoe, experiencing off-grid life in a truly unique ecobnb. In unison with nature, everything in their lives is sustainable and there is not even Wi-Fi, for a digital-detox holiday.
From Germany to the Canaries: an ecobnb for yoga retreats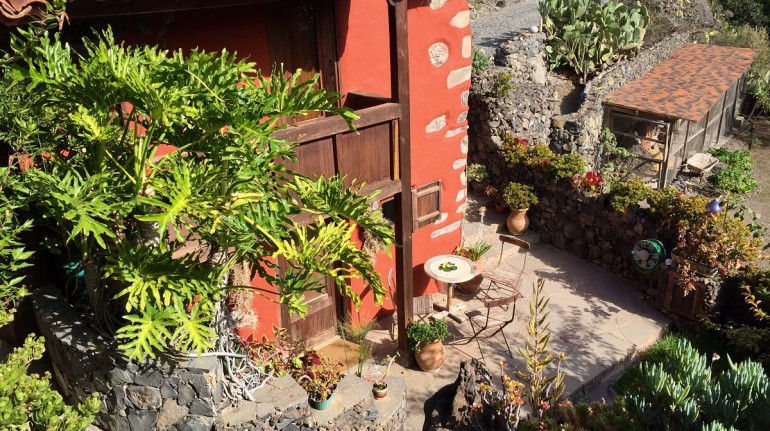 Barbara, Chetan and their son Arun decided to move to Tenerife from Germany. From the beginning they looked for a house surrounded by nature. They wanted to live more naturally and work as therapists, bringing seminars and holistic retreats to the island. They found La Tanquilla and never left.
A life in Venetian lagoon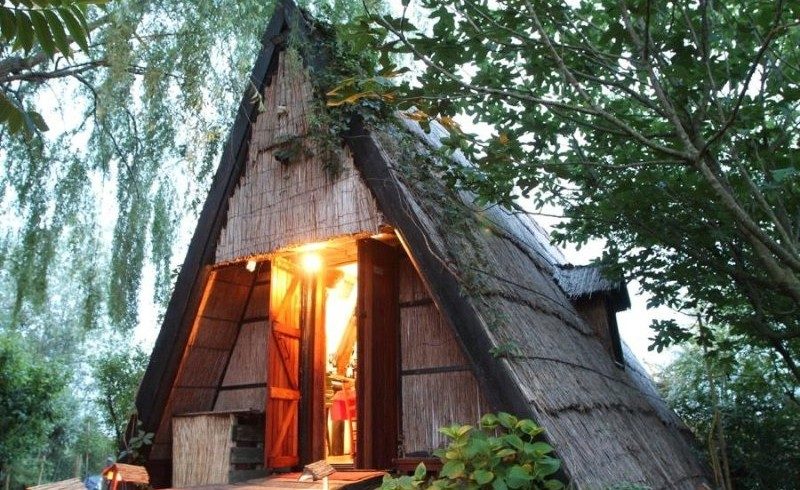 Casone Maranghetto is a house on the river with a marsh reed structure that has been maintained as it once was. This is where Toni and Marzia live, hosting tourists from all over the world and respecting the environment.