A perfect mix of creativity, recycling, and sustainability. All in an Eco-B&B that promotes slow tourism in  Valle Imagna. We interviewed Letizia Invernizzi, owner of EcoBnB Botton d'Oro
To recycle and give new life to objects. This is the philosophy of B&B Botton d'Oro and its owner, Letizia Invernizzi. After her thesis on slow tourism in Valle Imagna, Letizia decided to create different and green hospitality in her territory, thus making the difference.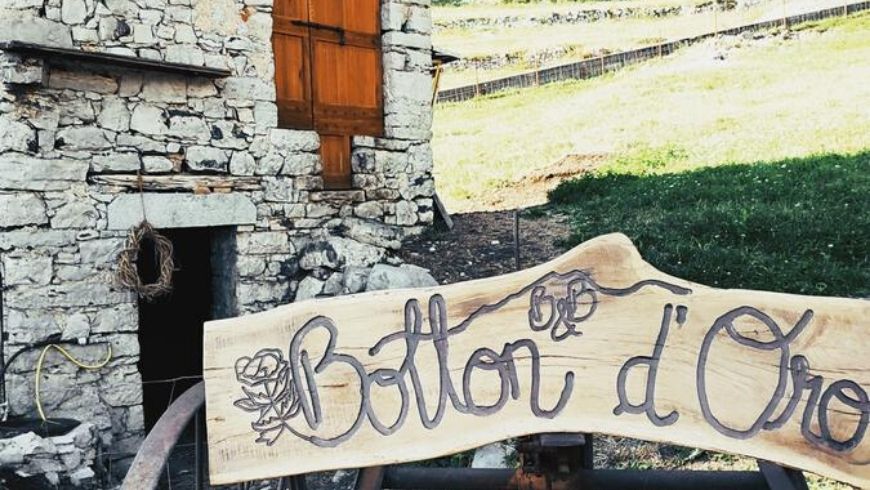 The desire for sustainable and responsible change is what inspired Letizia Invernizzi, leading her to give life to her eco B&B. Her project took shape little by little, starting from a vacant apartment that she decided to reinvent. Almost nothing or nothing was thrown away, the creative recycling of furniture, decorations and small objects was a fundamental step in the realization of his dream.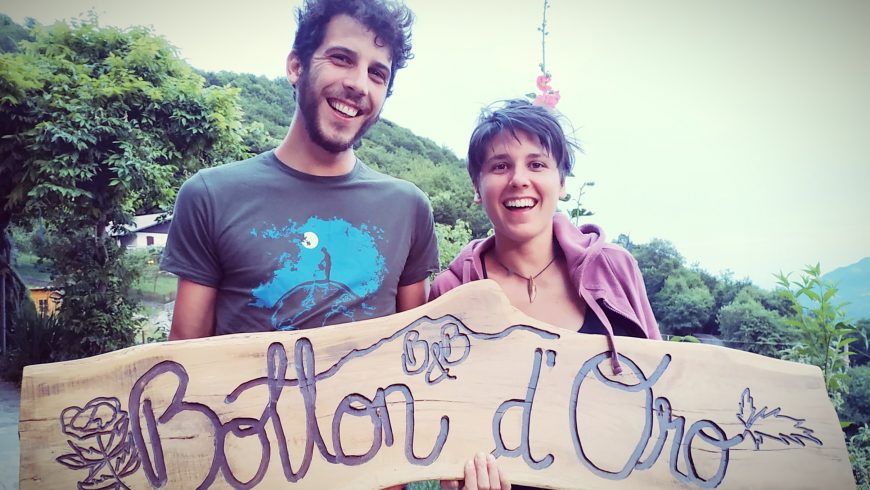 How was born the idea of the B&B Botton d'Oro Valle Imagna?
The b & b Botton d'Oro Valle Imagna is the result of my boyfriend's and my dream to shed new light on the small and unknown valley in which we live. We did this through the development of sustainable and responsible tourism. Valle Imgna, unlike the neighboring valleys where there is strong urbanization and abandonment of functional knowledge, has fortunately managed to keep untouched many natural and cultural resources. However, today there is a great exodus to the city because people, especially young people, do not believe in the potential that the place where they were born has. As a result, they leave and go looking for something else.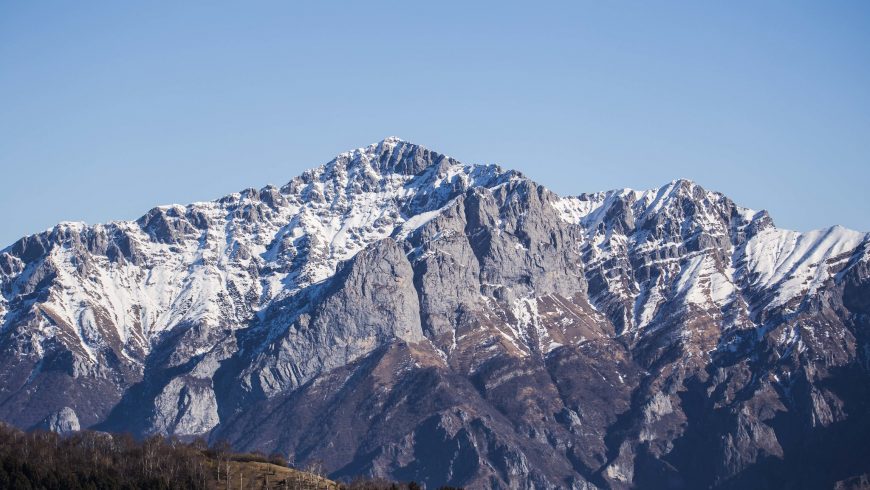 When I was 19, after high school, I decided to leave. As I wanted to find my place in the world, I decided to do the interrail for a year around Europe. At the end of the trip though, I realized that I missed the place where I was born and raised. Don't ask me why, but I had an epiphany and came back. I felt a bit like Heidi in the city, I missed my mountains, the Mount Resegone, the meadows in the summer and the atmosphere of quiet that I breathed there. But the trip made me realize that if I had come back home, I should have changed something. I wanted to do something good for my country, I didn't want to exploit anything and nobody. I felt that I wanted to contribute to an innovative project that respected the natural environment.
How did you come to realize this desire for change?
I returned and enrolled in the University of Foreign Languages and Literature (tourist address). In the third year, following a course in territorial governance, I realized that the area where I live is a treasure trove of resources. But we must believe in them and work hard to make them emerge and value them responsibly. And so I did, I graduated a little while ago and last year, I moved from my house (corna imagna) with my boyfriend to Fuipiano. After spending more than six months renovating the b&b, we were finally able to start our business in July.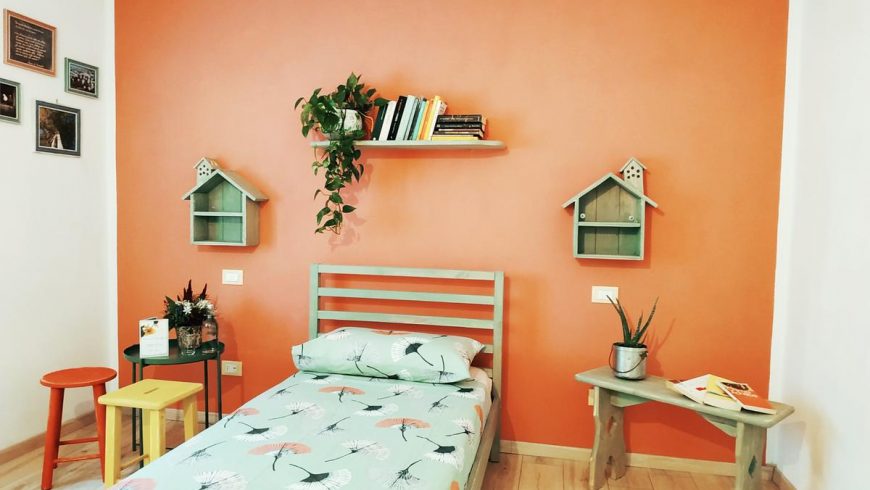 It was hard! my boyfriend, his father and I spent every weekend renovating the small building. At the end of the work, the satisfaction was endless. I am happy that I took the plunge because I feel that I am contributing to the regeneration of my territory. In particular, we care about the issue of environmental sustainability and about the impact that my business has on the environment.
So, back to the main question, I think a quote from the author Marco Balzano socks in this situation: "If for you this place has importance, if the roads and mountains belong to you, you should not be afraid to stay". I believed in it and I believe very much in this project. Despite many problems, people's mentality is not so easy to change, despite the fear of making mistakes and failing. Step by step, I want to help improve the world.
Which good sustainability practices have you adopted?
I opt for a list to be clear and exhaustive:
We chose to renovate a vacant apartment instead of building a new one, thus avoiding to substruct further green space.
We committed to a creative recycling project regarding most of the furnishings (doors, windows, small decorations).



It was our concern to use wood as an FSC certified raw material.
 We have a contract with E-on, which provides us with certified electricity from renewable sources. Also, we hope, within a few years, to install photovoltaic panels to manage the need for electricity and hot water.
We are committed to drastically reducing/eliminating the use of plastic.
For breakfast, we use only organic products/ingredients, seasonal and local products (for example eggs from our farm, the garden products for picnic and cow's milk of the neighboring farm) or from Slow Food principals.



We always replace the linens using ecological detergents "Amway", using Eco programs and avoiding perfumes.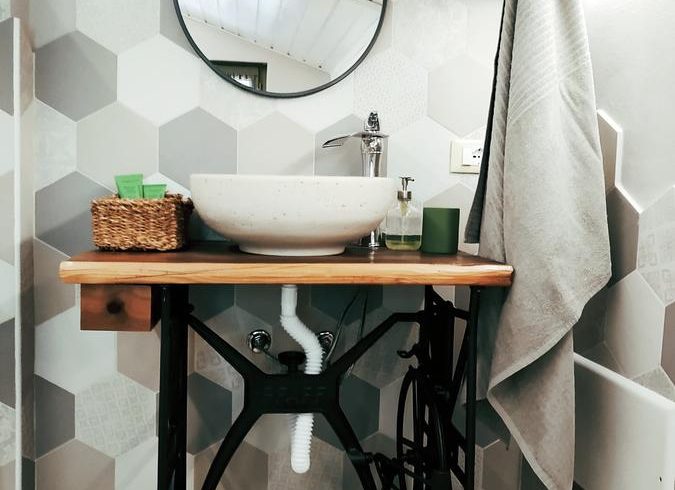 we use shower gel, soap and ecological shampoo of the brand "biolù", although I would like to start producing them at home.
my boyfriend and I decided to use low-energy bulbs.
What is most appreciated by your guests?
In the first place the attention to detail, the sensitivity that I have towards the environment and, the issue of ecology. They love the welcome, the familiarity and the passion that I put into taking care of them. Secondly, we offer a quality service, a quality that is biological and territorial, environmental, ethical and also nutritional.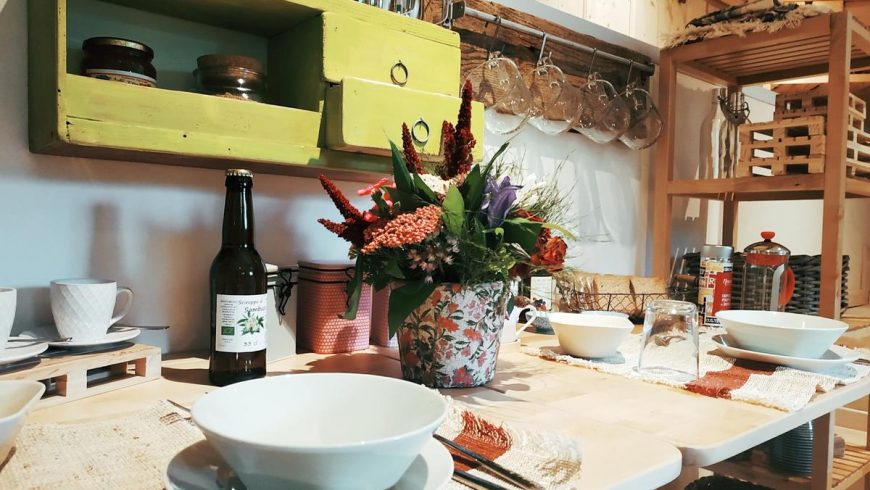 What are the green itineraries not to be missed in the surroundings?
Being located in the mountains, there are countless natural and cultural itineraries in the area. In particular, I would like to mention The Milk and Stone Path. It traces the paths once crossed by local people with their herds of cows in transhumance to the summer pastures or the plain.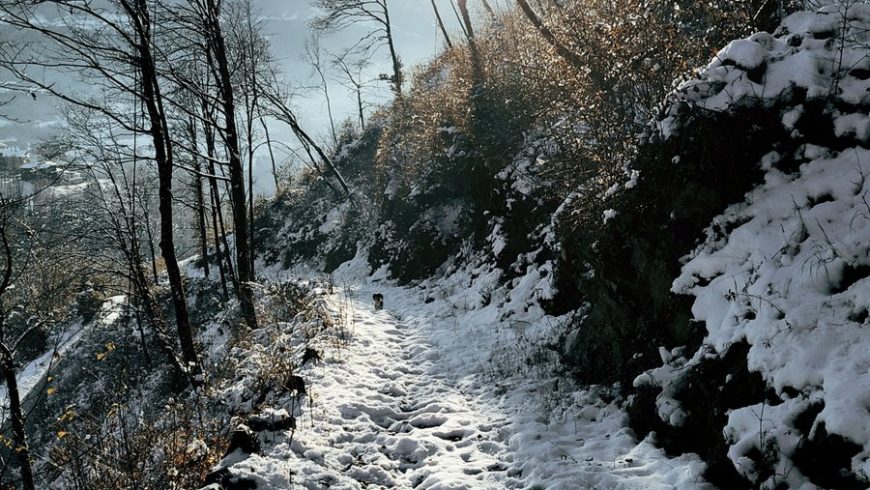 The town where I live still possesses a culture of milk and stone. Here a particular stracchino (soft cheese) was born, today called "stracchino all'antica Delle Valli orobiche". This was a source of livelihood for the local populations before the post-war period. Besides, these places are teeming with unique stone constructions and artifacts. A particular local stone, the"prida" and the"pioda", is used for the construction of stables and houses. Thanks to skilled builders, from 1600 the districts came to life, a vital fulcrum for the farmers and breeders of that time who lived by what the land gave them.
What can we expect from this territory that you love so much?
Fortunately, nature still prevails here and we can enjoy varied landscapes. From phenomena of karst widespread (they found about 250 caves), woods of beech, chestnut, birch, linden, and oak, to get high to fir woods and pastures where graze free horses, donkeys, and cows.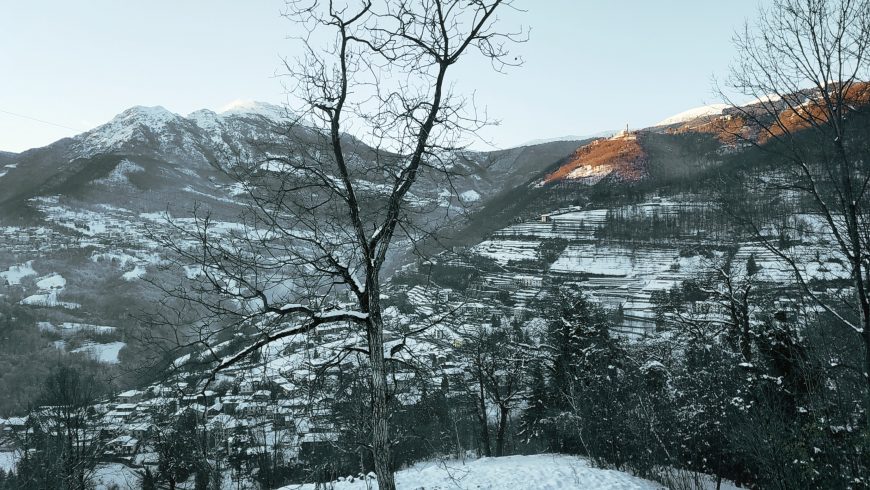 Not only is the flora variegated, but so is the fauna. Among the different valleys of Bergamo, the Valle Imagna is one of the territories that has not yet undergone alterations due to the process of territorialization by man. Thanks to the presence of many untouched green wooded areas, there is still a rich fauna. It is concentrated in the eastern side, where human settlements are few due to the morphology of the territory.
What particular species inhabit these areas?
In the cultivated areas and in the climax areas where people practice grazing activity, there are the codirossone, the zigolo Giallo, the muciatto and in particular the Crex Crex (Re di Quaglie), rare nesting species in Italy.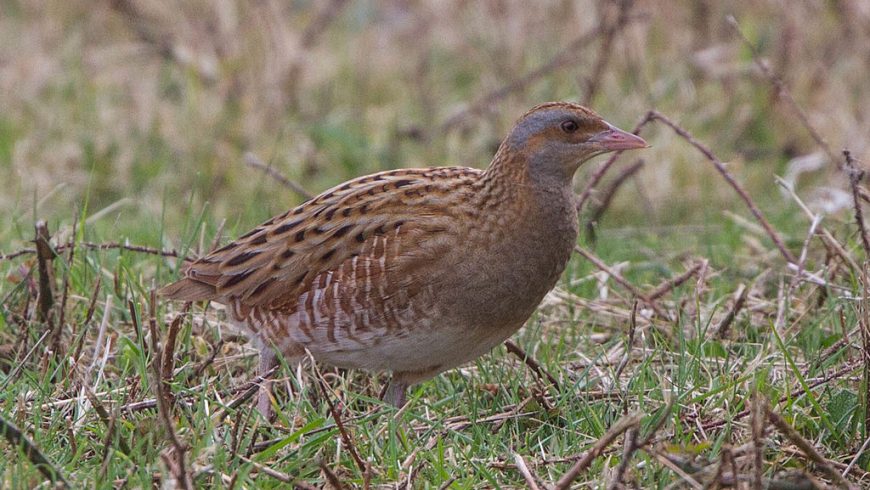 In the beechwoods, there are many species of birds and mammals. The red and mason peaks, the sparrow hawk and the woodpecker falcon stand out. Instead, the settlement of the peregrine falcon is recent. The species had undergone a major decline during the past decades. There are also populations, not yet particularly numerous, of ungulates. Experts reported the deer and the wild boar.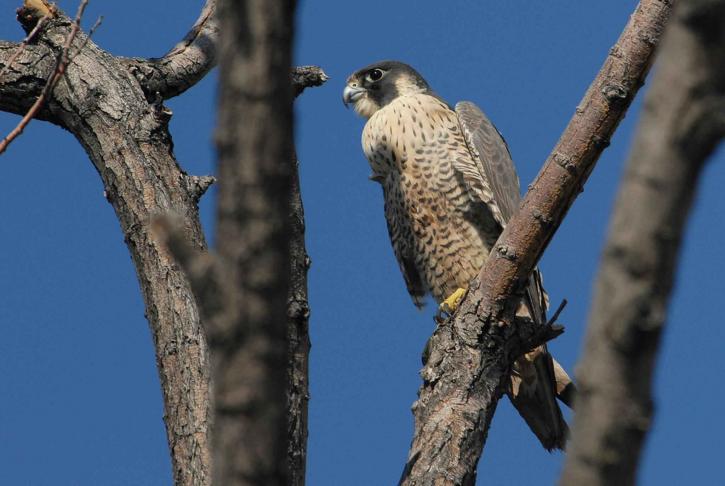 Among the creative recycling projects you have realized, which would you recommend to other eco b&b?
Don't throw away anything you have in the house because it could always be useful in life!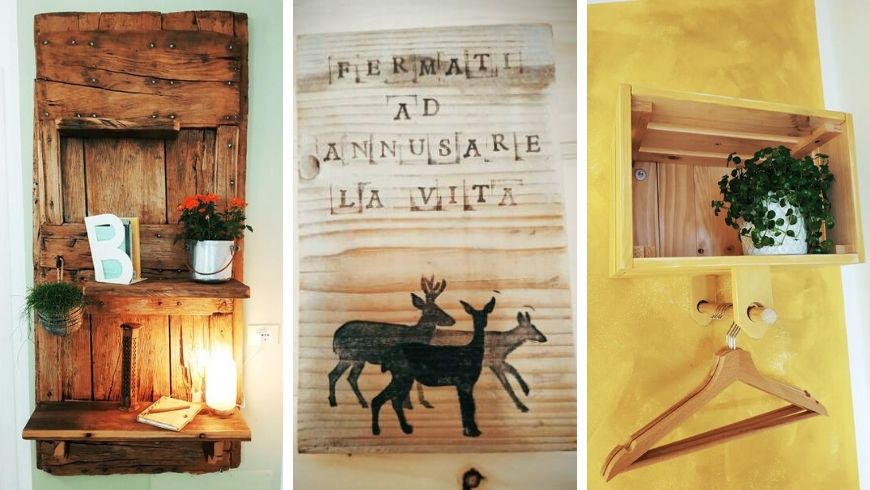 This is the project of Letizia Invernizzi, who decided to base her B&B on the principles of creative recycling and respect for the environment.
What can I say? Letizia rolled up her sleeves and made her dream come true.
What's your idea of change? Do you think that your territory has potential not yet 100% exploited?
If you want to share it with us, add a comment below!