Here's the story of Sagna Rotonda, an eco-village in Valle Maira (Piedmont). The owners Giovanni and Teresina restored the village to its former beauty. They indeed are the Pioneers of sustainable hospitality.
Find out their story!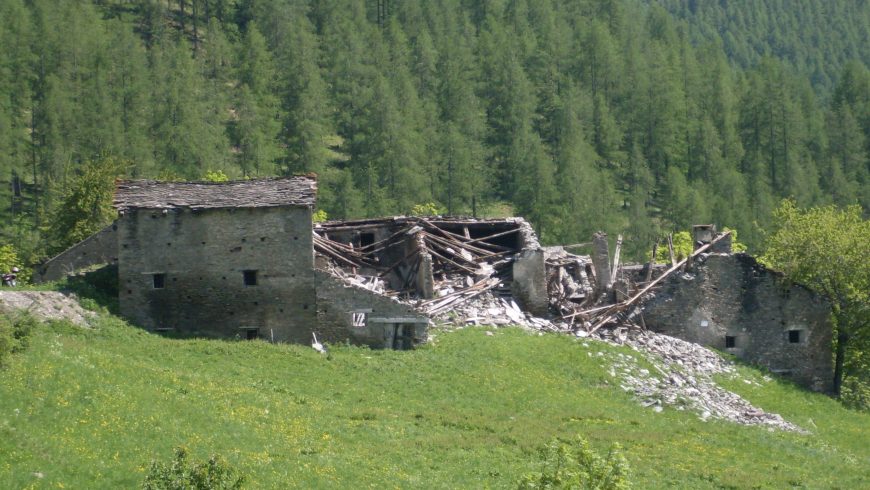 Interview to Giovanni and Teresina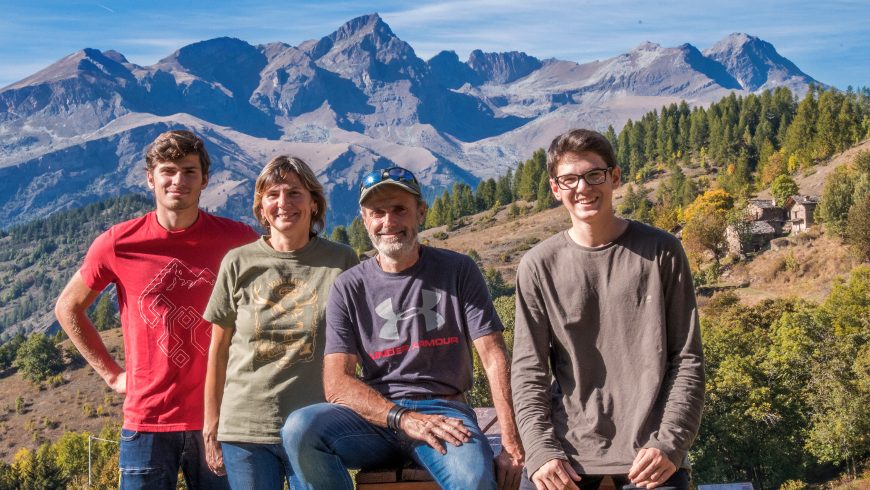 How the idea of Sagna Rotonda was born?
The dream of Sagna Rotonda began in 2007. Teresina and I have always loved spending time in nature and especially in the mountains. For this reason, in summer 2007, we spent our holidays with our children in a chalet in Valle d'Aosta at 1880 m above sea level (which wasn't easy to find). In an area nearby our chalet, we bumped into an abandoned old village. That's when the idea of Sagna Rotonda came to our minds! We thought that: 'there would be other people like us who want to spend their holidays in the mountains. Since secluded chalet are difficult to find, maybe we can make other's research easier!'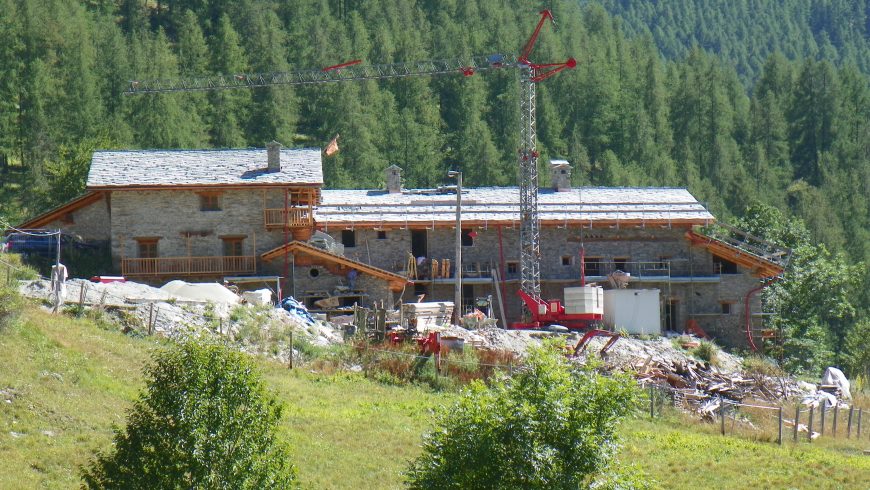 Our never-ending research brought us to Valle Maira, a place we already knew. In fact some years before, we spent our holidays there with the church community. We used to love that magic place because we have some beautiful memories there.
In those years, Teresina already owned a B&B, and me, I worked in the field of reconstruction and innovative systems. So we decided to combine our skills and experiences and Sagna Rotonda was born!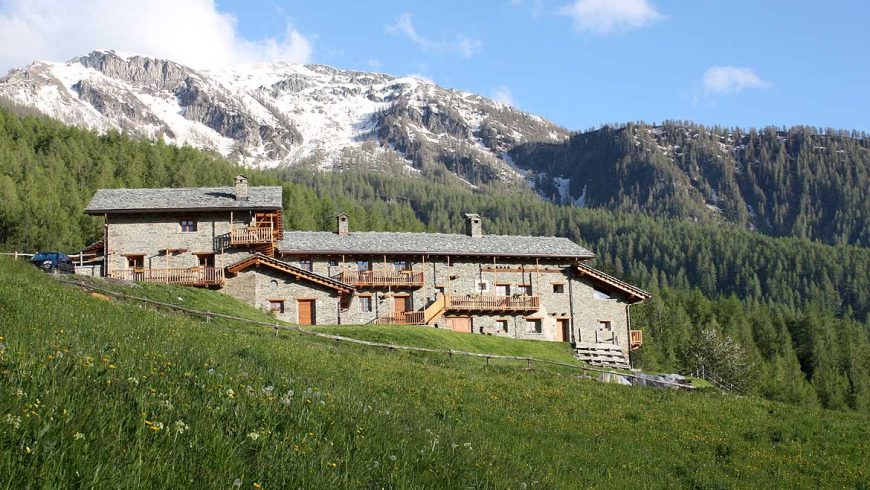 What eco-friendly practices have you adopted?
Although we worked firsthand on the construction site, local artisans made possible most of what you see today. We exploited exclusively larch wood, stone and natural lime. While the roof surface is made of layers of cork for 12 cm. We worked hard to find all the materials, but the result is really satisfying.
For the energy system we installed photovoltaic panels. They ensure a production even higher than our energy requirements! That's why all our apartments exploits electricity.

Sagna Rotonda, an eco-friendly accommodation in Valle Maira, Italian Alps

For the interior and exterior lighting system we adopted Low Consumption Led, although in 2010 their use wasn't really widespreaded. This year we've decided to expand the accomodation, builidng a small restaurant, called 'La Tavernetta'. Recently, we are also working on an organic garden to grow vegetables and offer the guests fresh and Km 0 food.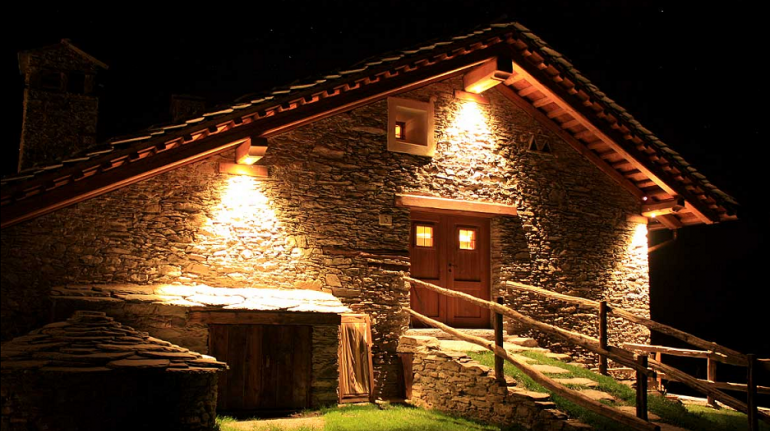 Sagna Rotonda's apartments exploits an eco-friendly water system, indeed they are provided with flow breakers. Moreover we recycle everyday and we are working on a new Green project. Next year we'll introduce in the laundry hygiene and cleaning products on tap, in order to avoid plastic. 
What do your guests of Sagna Rotonda like the most?
Guests love our semplicity and the authenticity of the Valley. They also appreciate the wildness of Sagna Rotonda, where there are no shops or skilifts. We've always dreamed of people loving the unspoilt beauty of the old village, because this is the thing they like the most. 
What are the not-to-be-missed Green Itineraries?
Valle Maira offers various Green itineraries with different levels of difficulty. Every summer we organize free hikes, because we deeply believe in the power of walking, not only to meet new people, but also to be in contact with nature.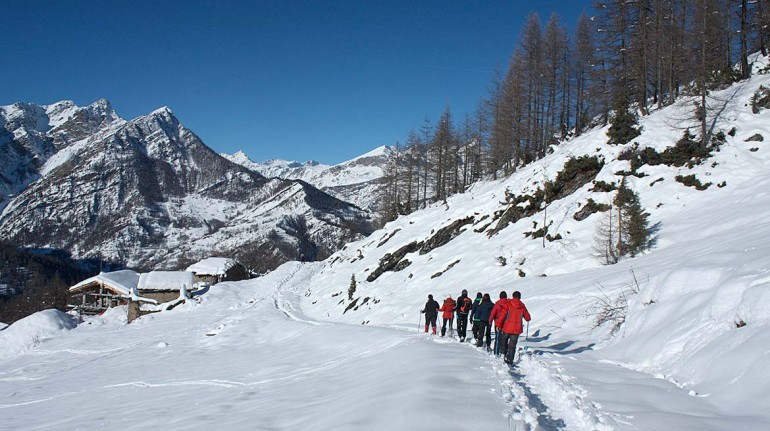 Here you'll find some of our Itineraries.
What does it mean for you to be an Ecobnb?
For us being an Ecobnb means seeing our guests recognizing all our efforts in pursuing the Green Philosophy. We are very happy to introduce our guest to the world of the environemntal sustainability and it's satisfying seeing that guests start following this Green attitude toward the world. Being an Ecobnb is a challenge and an important engagement to the environment.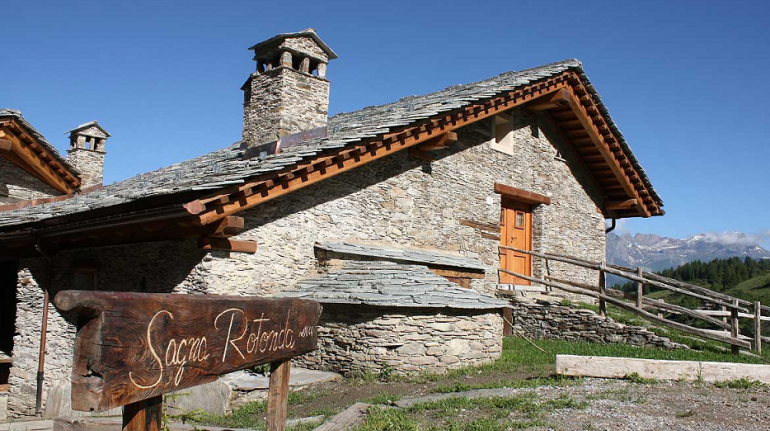 Don't miss the chance to meet Giovanni and Teresina and to experience the unspoilt and wild beauty of mountains in Sagna Rotonda.