"Everyone has the power to make the world a better place" (Sergio Bambarén)
Here there is the story of Casa Payer owners, a wonderful house in the woods conceived to live a life in nature. It's a 100% eco-friendly and vegetarian experience in the amazing Waldense valleys in Piedmont. We'll discover the charming story of Luca and Paola and how they set up this magical and sustainable place in the woods in order to make the world a better place.
From India to Unspoilt Nature in Piedmont: the charming story of Luca and Paola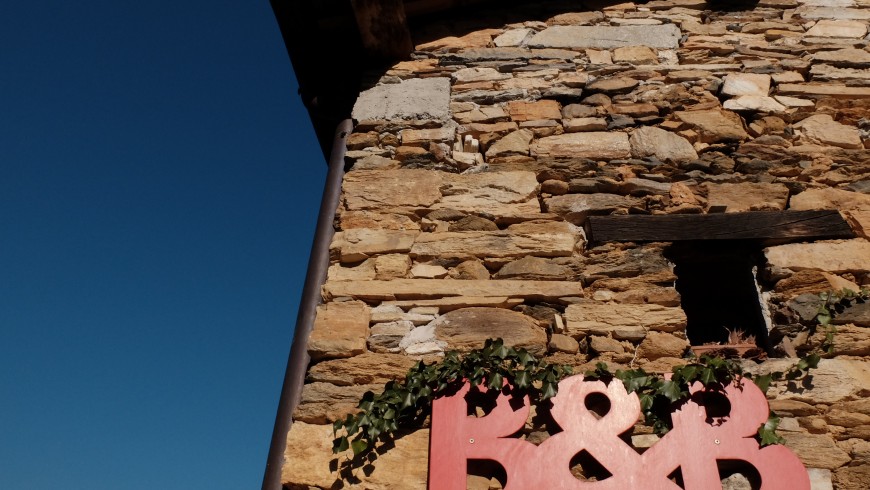 How this Payer House b&b VEGGIE in the woods was born?
Payer House was born after we came back from India. We have lived there for 2 years, Paola and I, we met there. We are both vegetarians and dreamers of a different world. Our daughter was about to be born and my job in advertising didn't fit with our lifestyle. We didn't know if coming back to India would have been a good idea, so we decided to find a new house to live in the middle of nature.
We wanted to find an unspoilt place where to work as a farmer: making bread, chopping woods to warm up and restoring the house in the first person with local materials. This need led to the idea of hosting.
The idea is travelling in reverse, from travellers in Asia we become residents to host other travellers just like us. It had to be a vegetarian house in the woods.
In our idea of the world, there was no place for animal massacre anymore. Also, after two years in direct contact with a vegetarian population in India, it was impossible for us came back to the "normal" routine.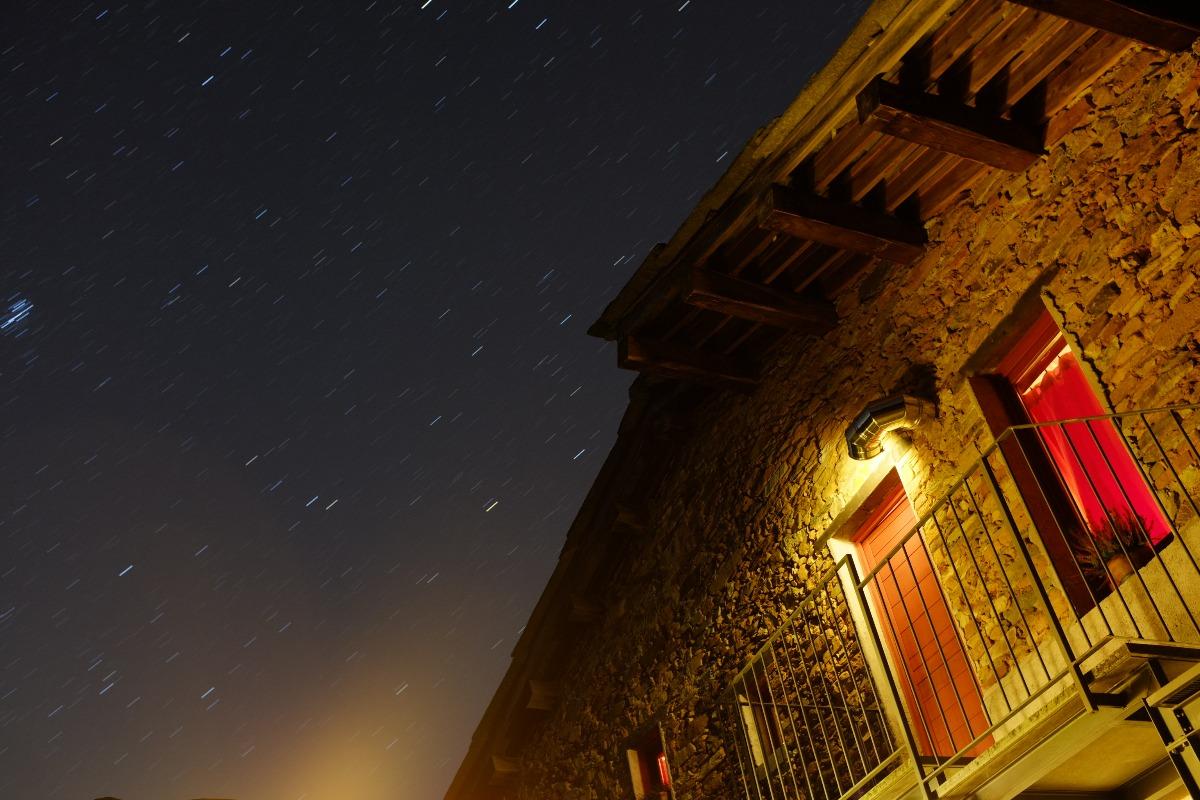 After 3 years and a half searching for the perfect location from Piedmont valleys to Liguria, we finally found out a place that we immediately liked. A huge country house in stone in the middle of a wood. There was no power line or drinking water. The entire structure was made with no cement, but only stone, wood, and home-made lime. Since the 16th century, the house wasn't be restored. At the moment we saw this place, we fell in love with it. In this country house lived an old man that has recently passed away. His name was Ottavio and he lived with a wild female boar that saved from a hunt. That was a sort of signal, we should give life to this place and take our life back.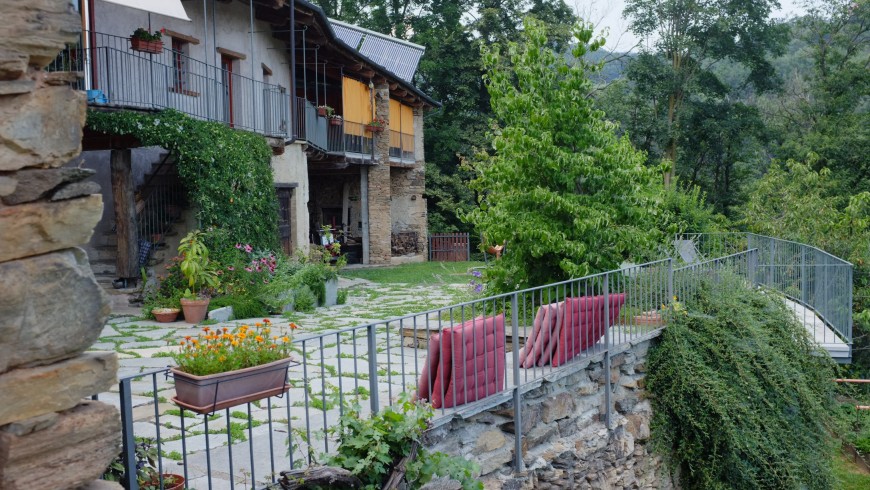 What good environmental practices have you adopted?
During our researches for the perfect house in the woods, we met a lot of people that decided to live a green life. For example, someone tried Masanobu Fukuoka synergistic farming; other experimented straw houses; somebody else built their own thermal solar panels; others tried to construct a bakery, and someone used Canva as an insulation material for rooftops and walls. We also met Alberto Sasso, a young architect who helped us to project our eco-friendly house restoration. He did a thorough investigation of local materials necessary for our house.
The project lasted for a year and a half. We sorted everything: a small firm of thermo-technical engineers have built a wall heating with a mile-long copper tube inside the ancient stone walls. There is wood fiber to isolate rooftops and ceilings. The cocciopesto, produced in an ancient local shop is used as plaster. We collect rainwater. There's a net of fiberglass for power lines instead of welded mesh in order to reduce the electromagnetic fields (you can sleep better!). The solar thermal panels have been installed with an innovative boiler that burns the wood recovered by the cleaning up of the surrounded woodlands. We also restored the old bakery to make home-made bread and pizza. That's Casa Payer!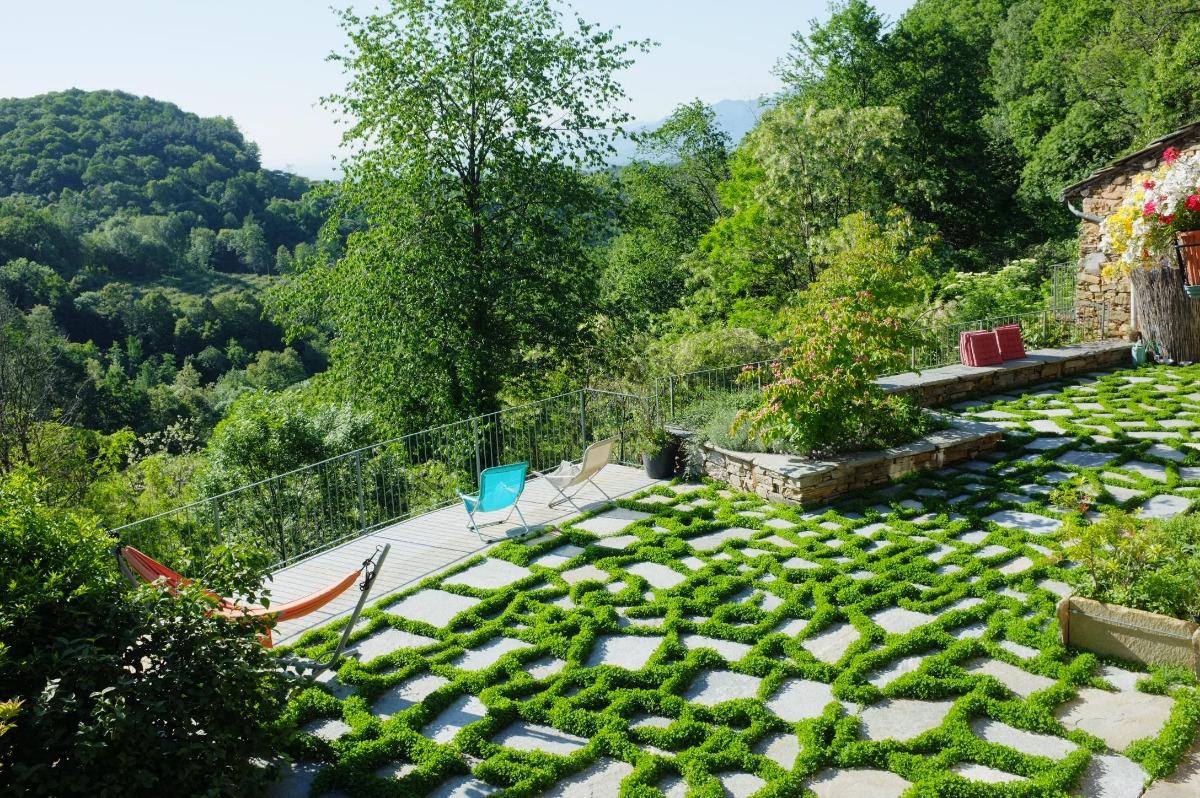 Moreover, we contribute to surrounding land preservation: the dirt road to reach us, the cleaning of paths, the hydrogeological emergencies. We can't get used to this kind of emergencies. For example, I will always remember the phrase by Masanobu Fukuoka that I read in the book "the revolution of straw" and said, "it doesn't matter which place you try to protect because everywhere is the centre of the world, so work hard and do your part".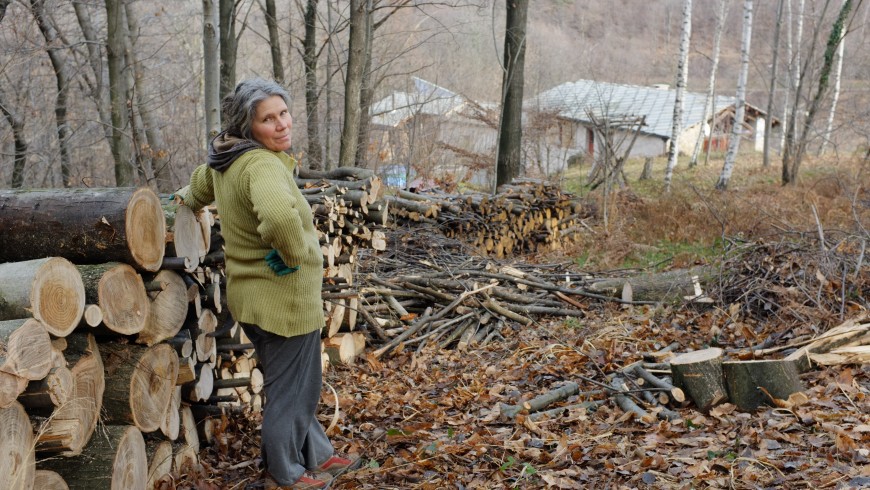 What do your guests of the house in the woods like the most?
Our guests love the atmosphere of our house in the woods. It's an authentic location and a life project, from the vegetarian food to the eco-cleaners. They know that they can count on our advice and they trust us. On the other head, we are always available and share with them some moments if they want. We usually have dinner with our guests. A lot of them knead bread with us on Saturday and also ask for some sourdough to make it at their home. They also love our pizza: our cuisine is vegan and home-made every day. We use to call it vegetarian because veganism often creates several boundaries and taboos.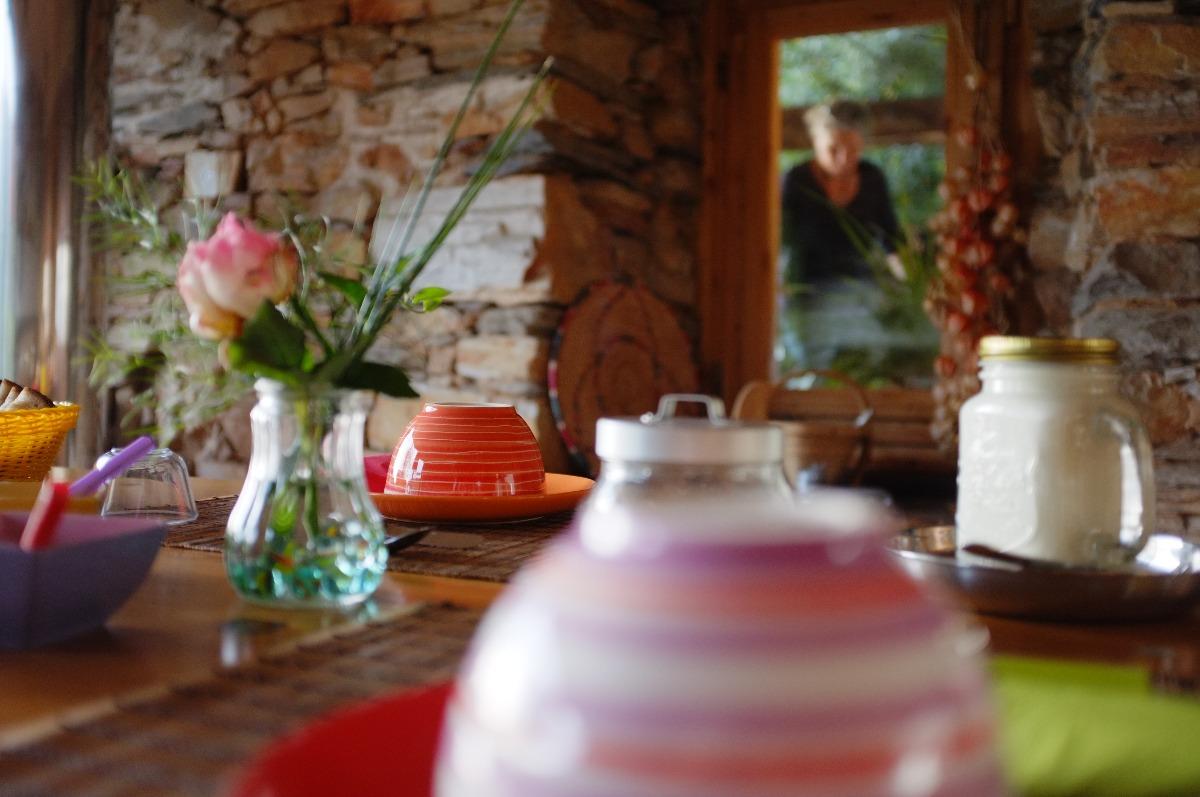 Our guests also like that we have a few rooms but large spaces. Our rooms are equipped with a small kitchen and our clients can also use many common areas inside and outside. They appreciate our breakfasts a lot, entirely made by us, from biscuits to vegan sponge cake, to yogurt, soya milk and berry jams home-made. We are now a "countryside residence" and for this reason, we can make our own products. We have a few guests who check the weather forecast before coming here. Often, our rooms are full even in days of bad weather. Someone likes reading in our little but stocked library. Almost everyone is here because they want to stay with us in our magical place surrounded by nature.



What are the unmissable green itineraries in the surroundings of the house in the woods?
The best thing about this place is that it is a green itinerary itself. It isn't well-known, but the territory is hidden and wild since when mechanization of agriculture preferred the "easy land" of lowland. We are on the hills, so there are paths suitable for all types of hikers. There's also a small stream full of freshwater prawns that certificate the cleaniless of water.
That's a Waldense valley and its history is hidden in the places surrounded by nature. For example, the little church in a cave, used by refugees of the persecutions or the Backwith schools spread all over the area in order to bring education in every village. Indeed, the literacy rate in the 15th century was significantly higher than in Turin.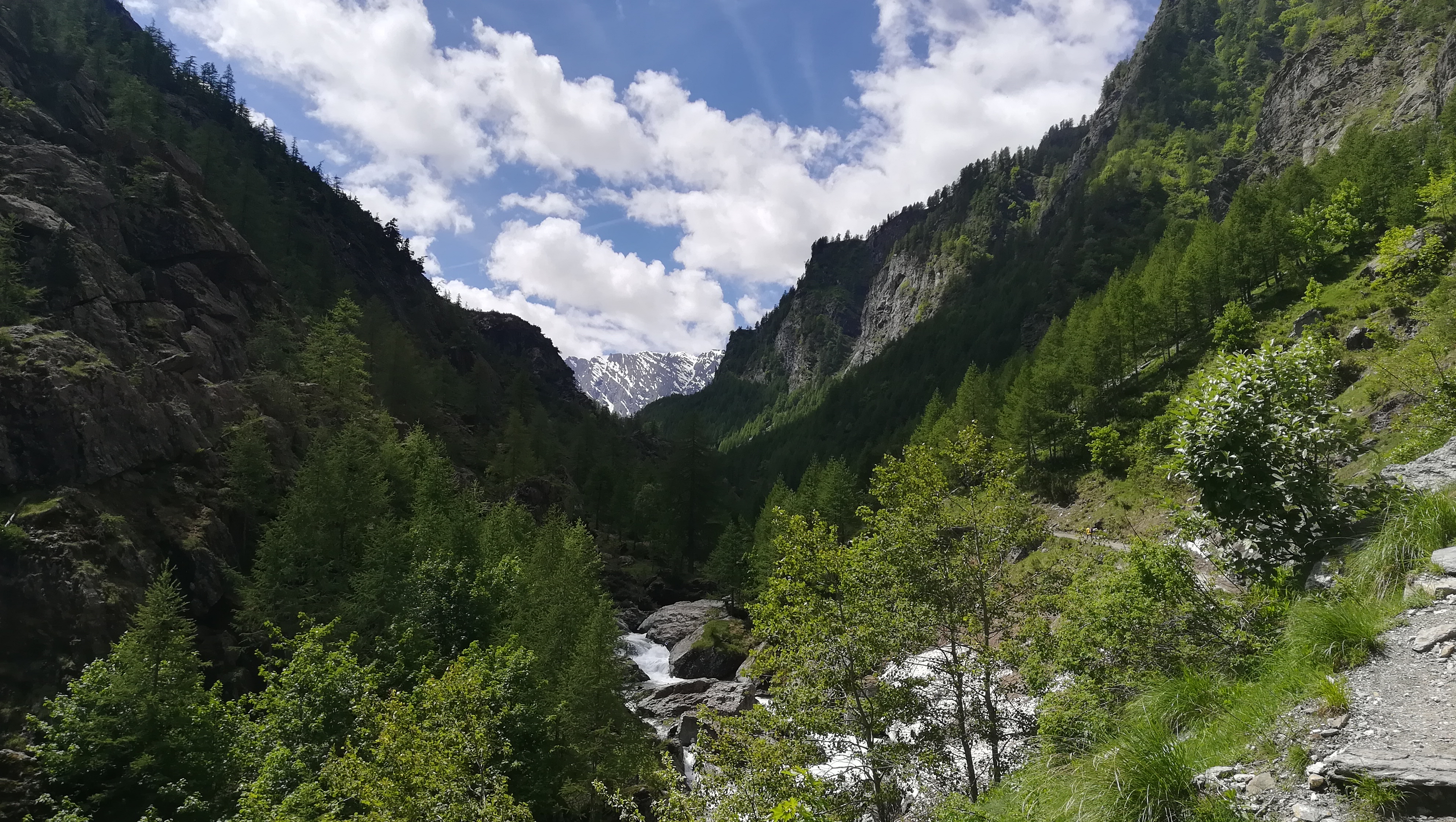 The Pellice valley is one of the shorter in the Alpine region. This fact makes the community stronger and it is also easier to reach places in the upper valley. Along the main streams, as Pellice, Angrogna and Luserna, there is the famous "Tumpi", a sort of natural cave modeled by rocks where you can swim, jump and have a natural hydromassage. The walk "National Popular" is in the Prà valley. It goes along the Pellice stream and gets to the sources where you can see a huge basin, a kind of natural amphitheater surrounded by the French mountains. Our favorite walk is called the "vallone degli invincibili". Follow the Subiasco stream and get into the wonderful rocky landscape.
If you want, you can also go to Po valley and reach its source in Pian del Re (not on Sunday!), here you can enjoy the breath-taking view of the "stone giant", Mon Viso Mount. Also, in Susa Valley you can go and see the Sacra di San Michele, a peak smoothed by the glaciation, it is a symbol of the Piedmont region. You will discover here the magic and esoteric tales.


What does be an Ecobnb mean for you?
To be an Ecobnb is all that I've just said and even more to improve ourselves. It means living a truly green life in our daily personal choices to reach the lowest environmental impact.
We need to remember that nature IS NOT A PLAYGROUND FOR HUMANS.
Tourism is just one of the destructive human activities then it's pointless. Being on Ecobnb is an ethical choice to be a part only of an environmentally friendly net with our house in the woods.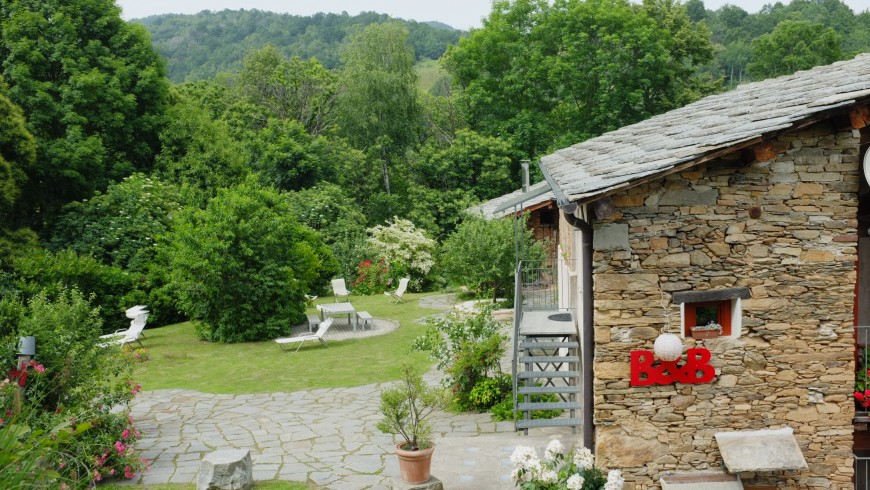 Do not miss the opportunity to take a break, meet Luca and Paola in this magical and natural beauty!