To the south-west of Tenerife, in the small mountain village of Aripe, near Guia de Isora lies La Tanquilla. An ecological house nestled in the Canary Islands' natural environment, away from mass tourism, where you can disconnect from the world and find yourself.
Near Okoland village, in Tenerife, lies the ecological house of La Tanquilla. Its name comes from the tanquillas, which are the places where once people washed their clothes. This rural house, totally in Canary style, is surrounded by nature. Peace and relax will hit you as soon as you get there.
La Tanquilla is the perfect place for a relaxing and sustainable holiday. But also it is the ideal location for yoga retreats, meditation and to find out the benefits of direct contact with nature. The owners of La Tanquilla like following their guests during the exploration of the place. But they also accompany them in the path to find themselves, through therapeutic and healing processes.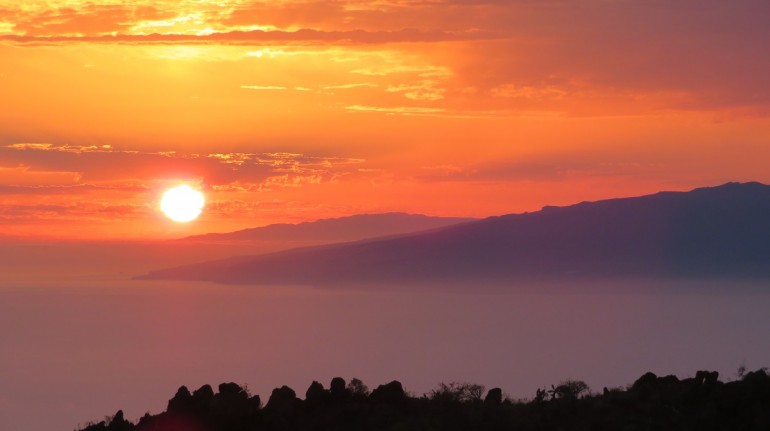 We interviewed the owners of La Tanquilla in Tenerife. Barbara Stumpp told us how her beautiful eco-house project was born.
Could you tell us something about La Tanquilla and how your ecological hosting project has begun?
Three years ago my husband Chetan, my son Arun and I decided to move from Germany to Tenerife. Right from the start, we've been looking for a house surrounded by nature: we wanted to live in a simpler, more down-to-earth and natural way. Besides, we wanted to expand our business as therapists. So we brought seminars and holistic retreats here on Tenerife Island.
As soon as we saw La Tanquilla, we fell in love with this place.
Initially, the estate belonged to the previous owners, then we took over the management of the existing house as tenants.
La Tanquilla consists of a two-family house. A part of it has a private use, while the other one is used as a guest house. The building was built by the previous owners, with care and love in the old Canary style, and it is surrounded by many trees and local shrubs. We decided to adopt and integrate some ecological supplements. For example, we chose to install photovoltaic panels on our roof to provide hot water. In order to water the fruit plants, we also built a rainwater collection tank.
One year after, we bought La Tanquilla. In so doing, we had the chance to integrate our ecological ideas even more. We deeply love nature; we have a vegetable garden and many fruit trees and we buy bio and local products. Moreover, we compensate for the CO2 production of our flights and we collect separately.
So we came up with this idea, that is, to make our holiday home environmentally sustainable and inspire our guests. Or simply, we try to allow them to have a great, but still eco-friendly, holiday.
As we have many years of professional experience as therapists, we thought of expanding our business. In this way, people can come here and spend some time focusing on psychophysical rebalancing. Or they have the chance to treat physical ailments, recover and recharge energies and even to take time to clarify personal intimate questions.
We've just built a wonderful Thearpieraum, all made of natural materials.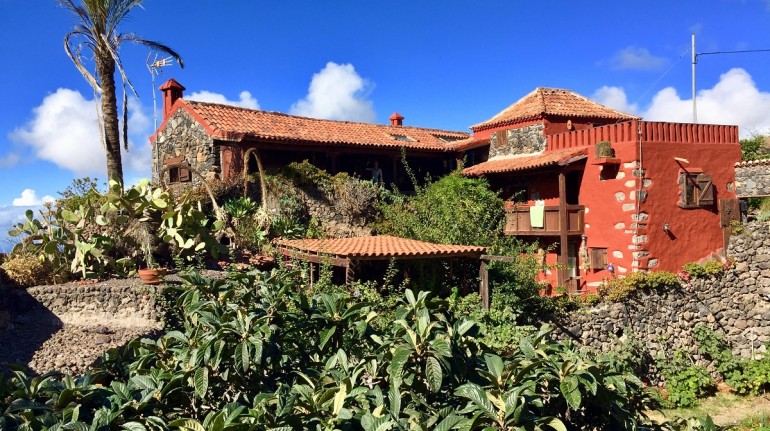 Which green practices have you undertaken?
During summer, exploiting solar energy to heat water.
Re-using rainwater for irrigation.
Managing with a completely bio vegetable garden and orchard.
Committing to separate collection and plastic reduction.
Using filtered drinking water, thus eliminating plastic bottles.
The furniture is mainly made of natural materials and is second-hand.
inspiring our guests to buy local products and always providing information to natural food stores, markets, etc.
We gladly help our guests travel by public transport. We also encourage them to compensate for the CO2 consumption of flights.
From our home, many other rural houses, ''finca'' and green hosting are easily accessible. We always suggest visiting them.
We regularly organize meetings to promote awareness of loving and attentive communication and to create a human and sincere coexistence. This is part of our idea of sustainability.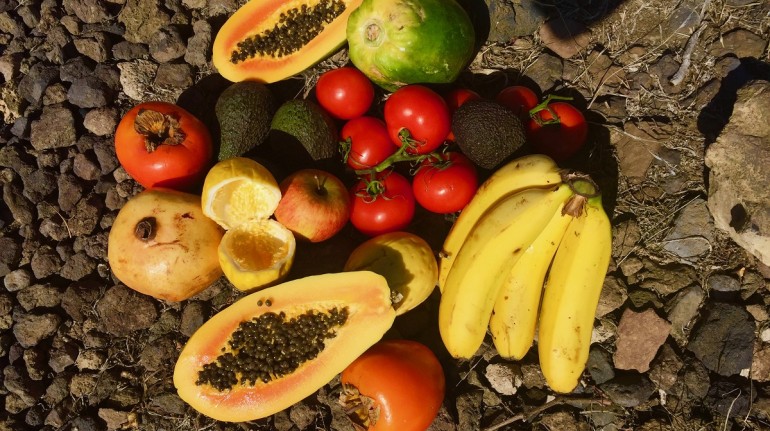 Which green trails around La Tanquilla would you recommend to your hosts?
Starting from La Tanquilla they can go and explore the Teide National Park and the Teno mountains.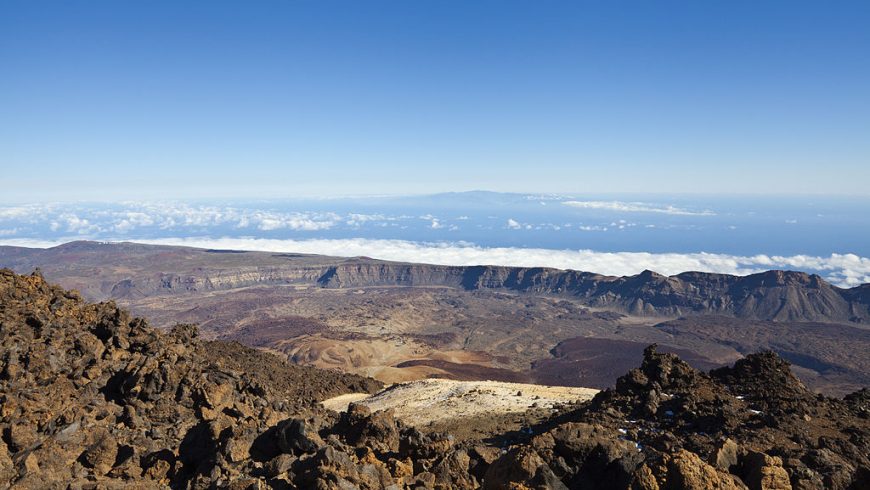 There are many hikes of different nature. Volcanic landscape and deep, stony silence around the Teide. Precious and endless pinewoods on El Chineyro volcano. Massive rock formations of "Los Gigantes", from over 1000 meters above zero to the sea they fall around Masca. Then the astonishing Loberwald on the north side of Tenos. And last but not least, the secluded tranquil West beaches, Playa San Juan, Alcalà and Los Gigantes.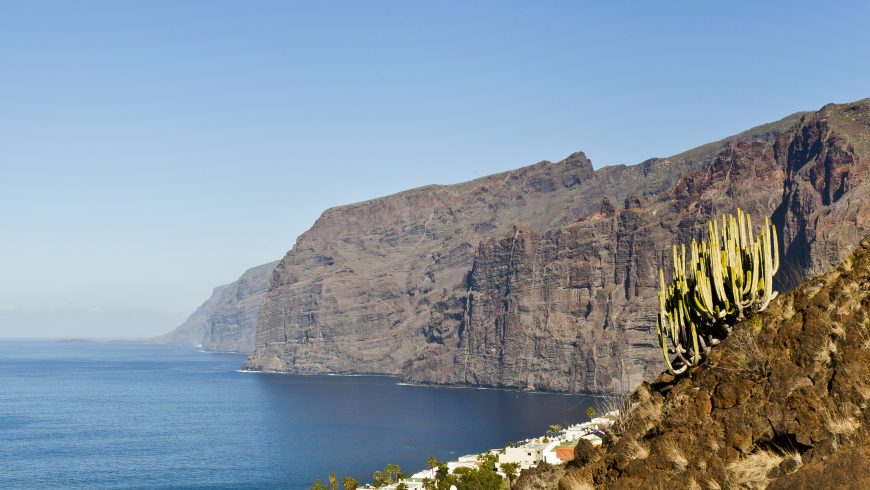 Moreover, we can offer our guests the possibility to organize guided hikes. However, we'd like them to be respectful and meditative. We don't want to bother whales and dolphins that live in front of Tenerife all year.
What do hosts like the most?
La Tanquilla is a completely quiet and peaceful place. There are no city rumors at all. And our guests just love this peace, tranquility and unspoiled natural environment.
We are open hosts. We're more than happy to meet new people and give them good tips.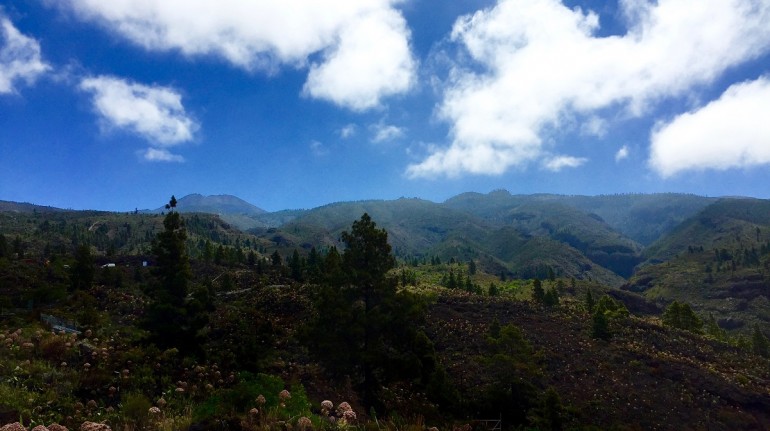 What does being an Ecobnb mean to you?
We're seeking for a change. We wish for our world greater sustainability and more humanity. We've adopted an ecological lifestyle, even during travels. Recently, we've stayed in a hotel which used lots of plastic soap containers. That's not been one of our best experiences, definitely!
As we found out about Ecobnb, we thought it was a great idea! There's no doubt that we'll rely on it for future journeys! My family and I would like to meet people who spend their holiday ecologically. I think that this site can help us with that.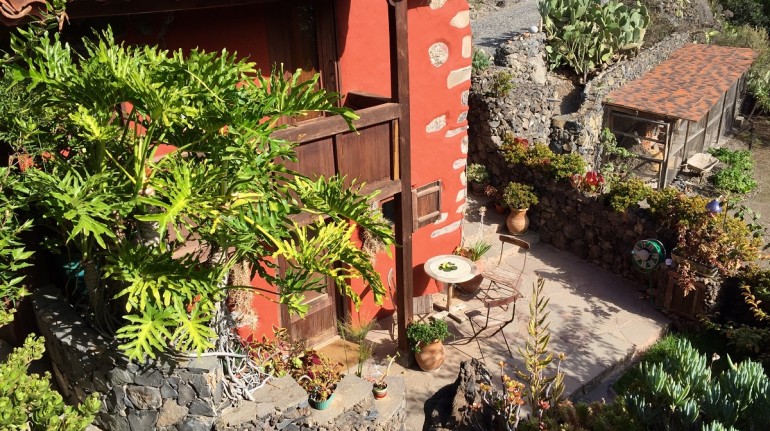 If all you want for your vacation is relaxing and connecting with nature, come to Tenerife! This place has nothing to do with mass tourism. Here in La Tanquilla, you can try all this!