Forest bathing, sleeping or at least spending some time in a forest or other green space to reap the health benefits. In this consist the Japanese activity of shinrin-yoku, recently become extremely popular worldwide, at the center of a new study from the journal Environmental Research (Volume 166, October 2018, Pages 628-637). A work of research that tracked 290 million participants from 20 different countries. Here we summarized the most relevant findings:
Spending more time in green spaces was linked to reduced levels of cortisol (the stress hormone) and lower blood pressure;
Greenspace exposure found statistically significant decreases in cholesterol's levels, in the incidence of diabetes and cardiovascular mortality;
Some on-going studies may also suggest a possible link between green spaces and cancer outcomes, neurological outcomes, and sleep duration.
Some possible explanations for these findings exist. Obviously, green spaces promote physical activity, social interaction, exposure to sunlight, and reduced pollution. All these features boost health in various ways. That's not all. According to some scientists' speculation, increased exposure to microorganisms can bolster the immune system. This leads in turn to reduce the risk of chronic disease. But there's also another possibility, deriving from chemicals emitted by the trees themselves, which may affect our immune systems in various ways.
This research's findings are insane! Have you guys ever thought on reaping the health benefits offered by forest bathing by spending a whole night among trees?
Below 3 suggestions from Ecobnb to give forest bathing a try, spending the whole night among trees:
1. forest bathing while sleeping suspended among tree's branches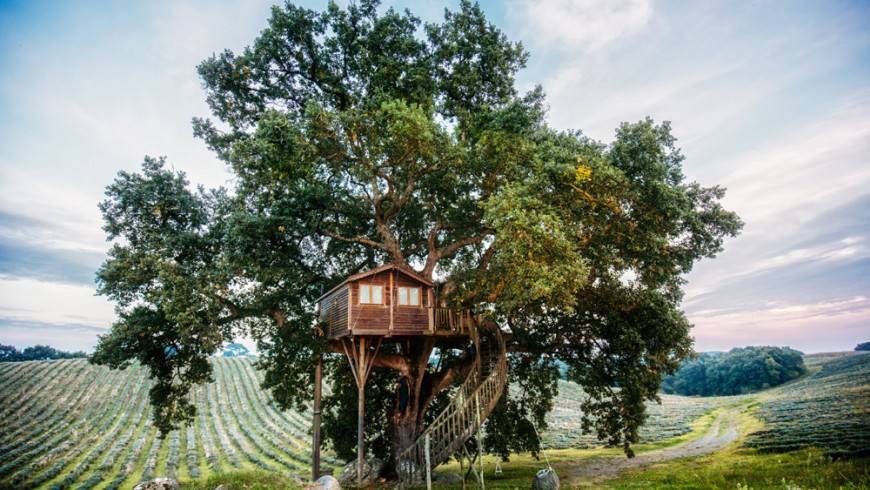 Tree house Fattoria La Prugnola, in Tuscany
Tree house in Piedmont
Tree-house Tenuta Bocchineri, in Calabria, South Italy
Sleeping among trees is the childhood dream of most of us. Where is it possible to live this astonishing experience? At this link, our international friends will find the 10 Tree Houses in Europe worth visiting to reap the health benefits offered by forest bathing. Italy as well offers a good variety of choice. The important is to book well in advance (at least 6 months). The Amazing and Eco-friendly Tree Houses at this link refers to the Italian region of Piedmont But it is possible to live this experience as well in Abruzzo and, why not, in a dreamy shelter in Calabria.  All the eco-bnb offering this wild adventure cares a lot about sustainability as well. They generally offer bio- breakfasts and local products, they use natural soaps and chose green energy.
2. creating a connection to nature, while sleeping in a forest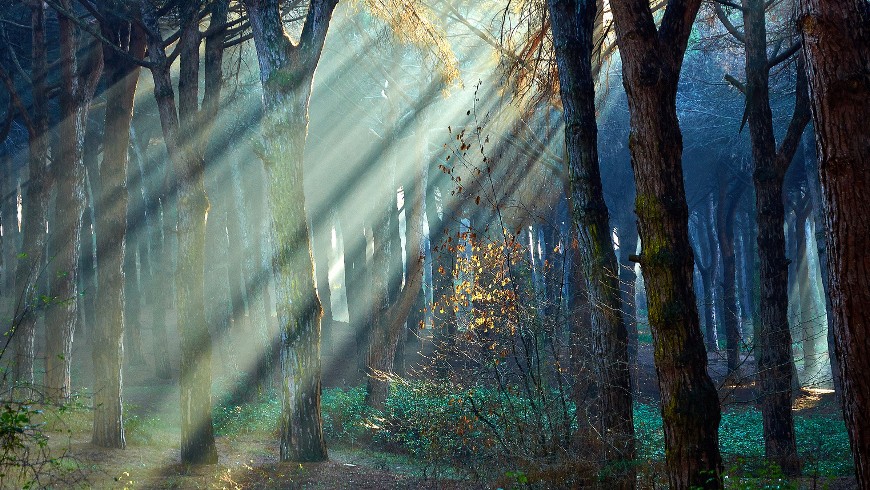 Payer house in the forest, Piedmont
Maso Coler Ecobnb, Trentino, Italy
Ecobnb Il Richiamo del Bosco, Boschi di Carrega, Emilia, Italy
To fully exploit the health benefits associated with forest bathing, a great idea is to sleep into a house surrounded by a forest. Forests could really be magic places. Emotions come from easy things like smelling the moss' perfume, walking among leaves, meeting some wild animal. Today it is possible to enjoy this experience in the Italian eco hotels to discover the wonders of the forest, suggested in the link. What is the best period? Hard to say. Autumn has its own wonderful colors, spring has the excitement to see the flowers coming up again, summer gives you the possibility to try delicious fruits (strawberries, raspberries, etc), while winter is enjoying the silence looking for animal's footprints in the snow.
The perfect experience for a trip with the whole family, pets included!
3. trees-camping, sleeping in a tend suspended among trees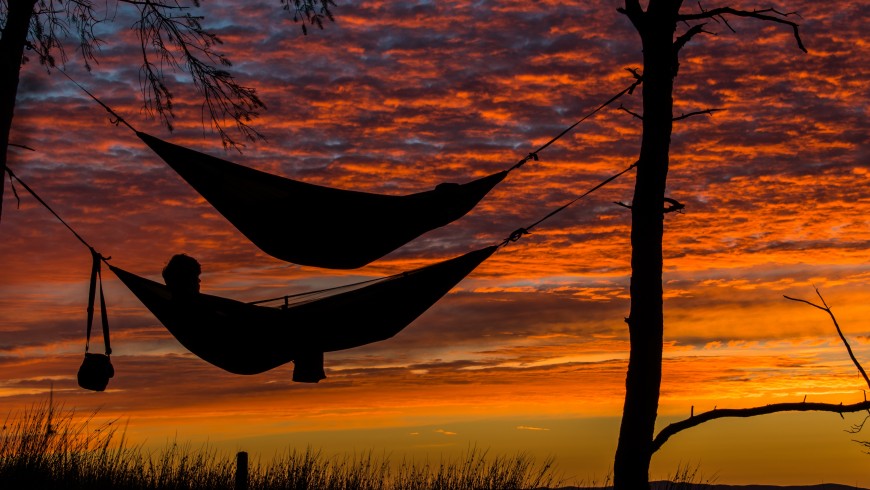 Have you ever spend a night in a special tend which is, literally, suspended among trees? If you are looking for a weekend in nature, waking up with the sound and the smell of the forest, then tree camping is what you are looking for. The trend of the tend suspended among the trees, like a flying bed, is becoming increasingly popular among green-addicted worldwide, including Italy. The experience is at the same time primitive and high tech, as this tends are built to ensure the highest possible safety. Just like bird's nests, tree-sleeping tends are built with light technical fabric and have pretty bizarre shapes. In Italy, you can try tree camping in the
Madonie's Park, in Sicily, but also in the Claut, in Friuli, at Baratti, in Tuscany or at Maremirtilli between Amalfi and Cilento's coast. In the Madonie's Adventure Park you will be able to sleep in 7-meters-high tends, surrounded by the silence of Gorgonero's park. Thanks to the tend's light cover, it is possible to enjoy a breathtaking view over the starry sky.
The perfect experience for adventure-lovers, for a weekend side by side with nature
Front picture by Hammock via Pixabay