In Italy there are hidden magical places that tell us unusual stories, secret places waiting to be discovered.
In the Peninsula, along with some of the most famous places around the world, you can find suggestive and little known places which are perfect destinations for an unusual weekend, dedicated to slow tourism and discovery! In our blog we have often told you about these places a bit special, here we collect the ones that we liked the most to help you organize an unforgettable alternative holiday!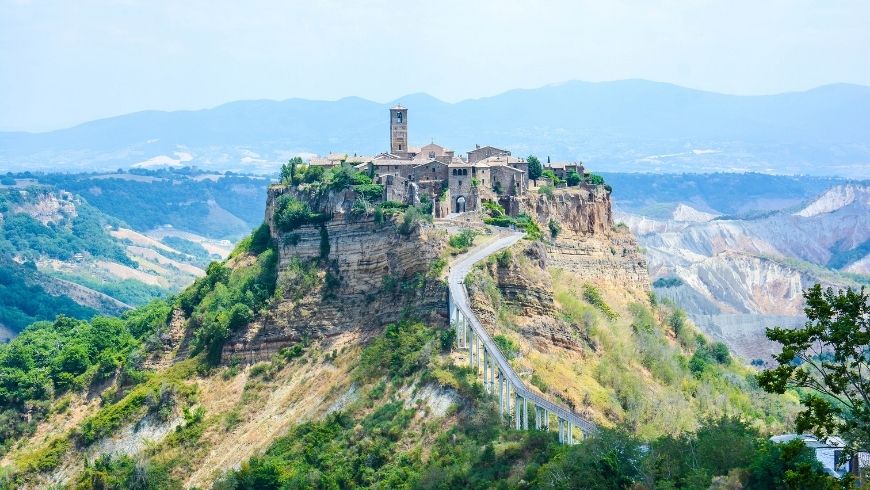 In the province of Viterbo, between the river Chiaro and the stream Torbido, Civita di Bagnoregio stands, a magical village almost abandoned, destined to disappear. It can be reached only by foot through a long bridge, that seems to take you back in time.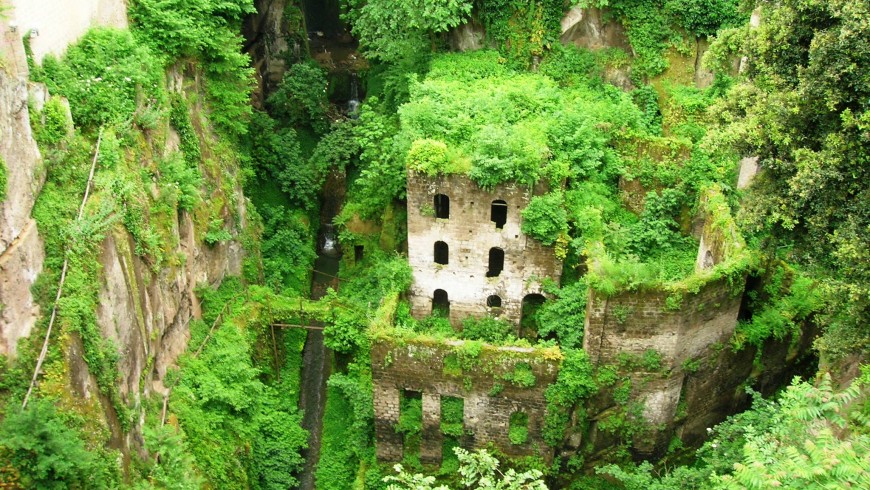 In sunny Sorrento you will find what looks like a jungle, a mysterious place which still little is known, where the old mills have been swallowed up by nature. For some years, the place is visited by many photographers and artists seeking inspiration. Walking among the scythes and plants of all kinds is an experience to live!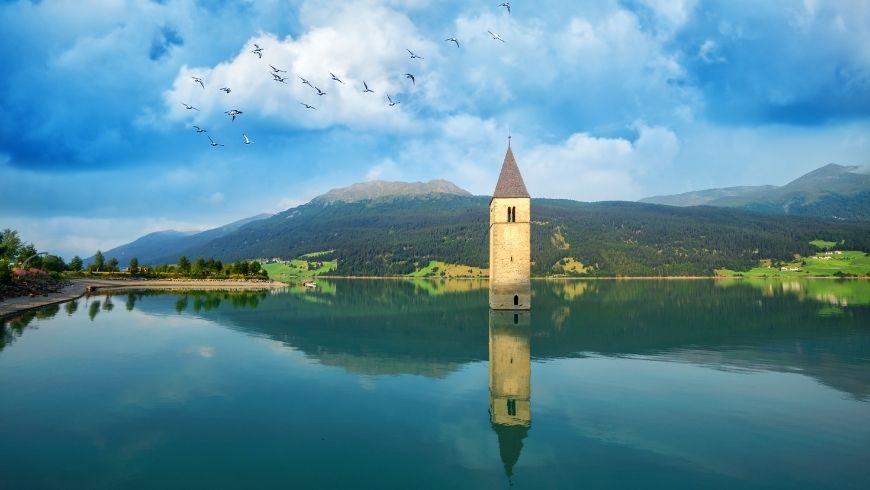 Graun was a small village in South Tyrol, at 1500 meters above sea level. Today Graun is gone and only the tower of a bell tower remains rising from Lake Reschen. In 1950, after the construction of a dam, the village was flooded and the residents had to evacuate. Now the tower seems to come out of nowhere, and it makes the Reschensee a truly charming and fabulous place, a symbol of the whole valley. In winter, when the lake freezes, the bell tower can be reached by foot.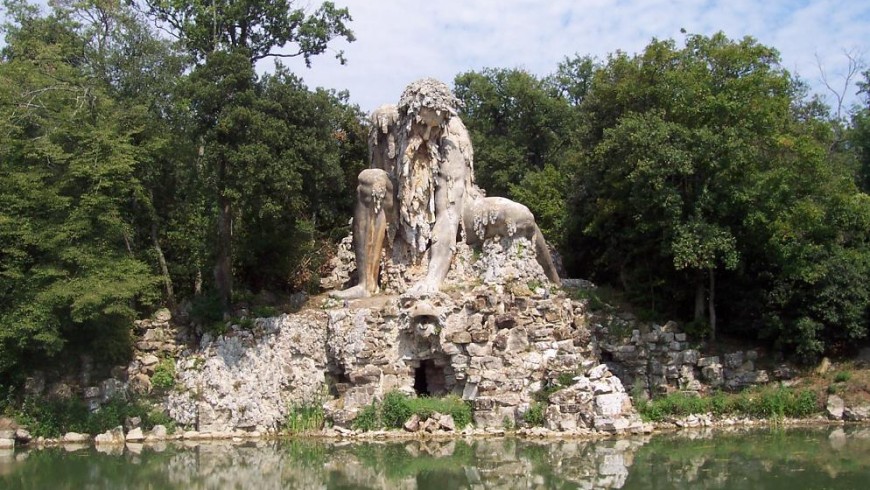 A giant statue in the heart of the Villa Medici in Pratolino, near Florence, which is half man and half mountain: we are speaking about the Appennine Colossus, a pensive 10-meter giant covered in mud, lichen and limestone within which there are still two small rooms. The Villa of Pratolino, also known as Villa Demidoff, is World Heritage Site since 2003 and the Appennine Colossus has been there for over 500 years.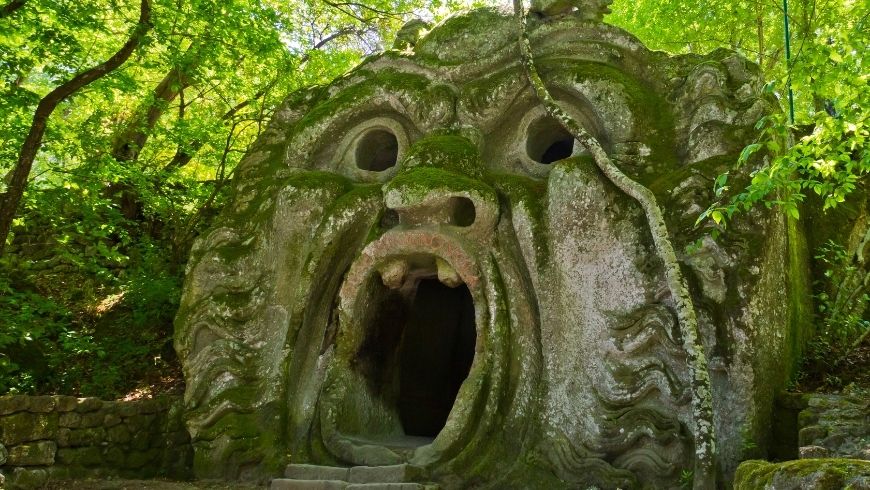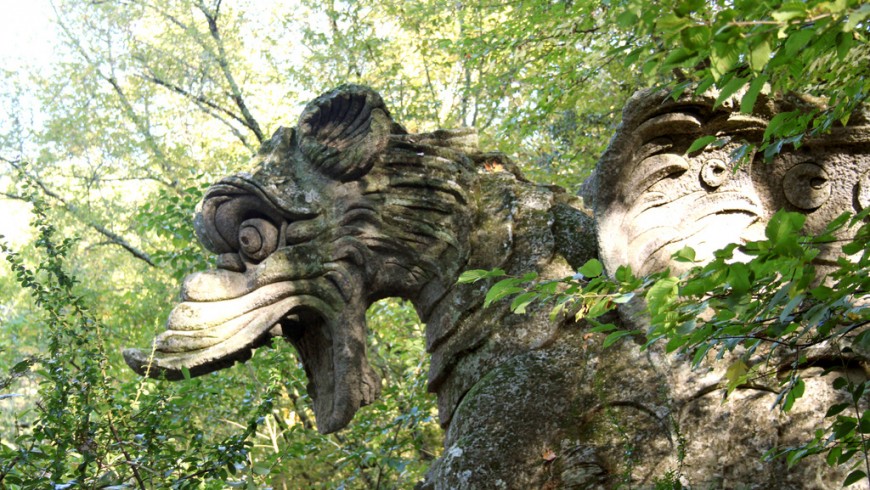 Bomarzo is a small town in the Tuscia area of ​​Lazio, that offers visitors two special attractions: the Pyramid of Bomarzo, an ancient altar that remind us of the famous pyramids of the Maya and the Monster Park, monumental wood that houses some basalt sculptures depicting mythological animals and divinity.
Cover photo via Canva