The year was 1950, when the small village of Graun was flooded following the creation of a large dam which unified three lakes. Since then, the bell tower appears from the water, making Lake Reschen unique and magical.
We are in the beautiful Val Venosta, a place characterized by historical testimonies and natural trails, by castles and mountain biking trails. Here, in front of Vallelunga's mountains, at 1,500m above sea level, there is the Lake Reschen, the largest in South Tyrol, which still tells us its sad history.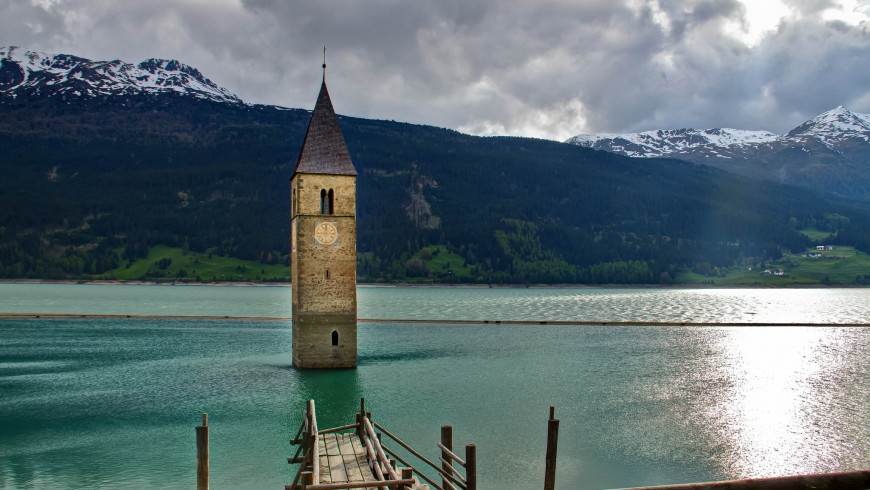 The history of the Lake Reschen
Once the lakes were three: beside Lake Reschen there were the Curon and San Valentino alla Muta. In 1950 they were joined by a dam, that sadly submerged Graun village, its houses and its lands. Residents had to be evacuated and of the village only the great church tower dating from the fourteenth century remained. It seems to come out of nowhere, and it makes the Lake Reschen a truly charming and fabulous place, a symbol of the whole valley. In winter, when the lake freezes, the bell tower can be reached by foot.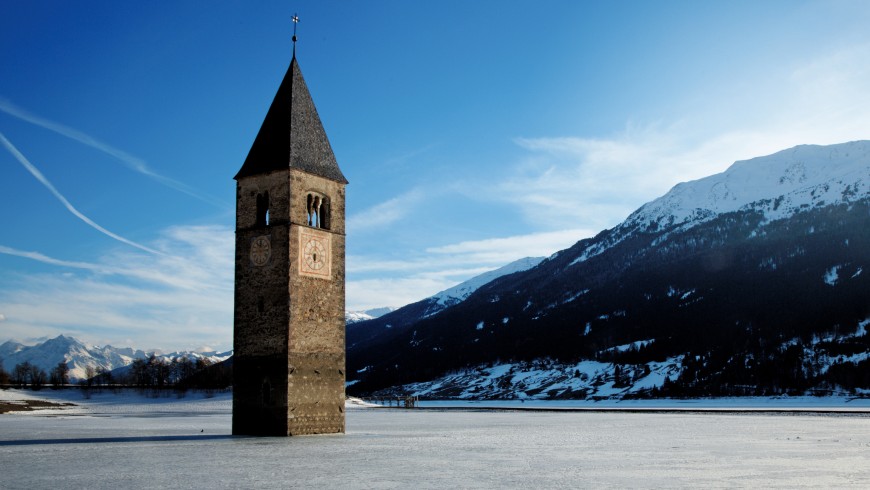 Legend has it that, in the cold winter nights, you can still hear the bells ringing.
Do you want to organize a trip to South Tyrol? Make your holiday eco-friendly with these beautiful sustainable accommodations!
Cover photo by Sander van der Wel via Flickr
You might also like: