There are hidden places, parts of Italy that are so incredible as unknown and secret. The Vallone dei Mulini in Sorrento is one of them: an old mill, now abandoned and submerged by vegetation.
About its history we know a few things: that until the early nineteenth century all the grain for the Sorrento people were ground here, the adjoining sawmill was powered by water from natural sources, which next to the mill and the mill was attached a public wash where local women went to wash clothes. These little information can be inferred only from old photographs, prints or paintings, the chronicles of the time didn't recorded anything.
The mysterious valley, abandoned in 1866 (after the construction of Piazza Tasso had closed every avenue of communication), has been reclaimed by nature, which found the ideal climatic conditions for ferns and plants of all kinds, and turned it into a true green work of art.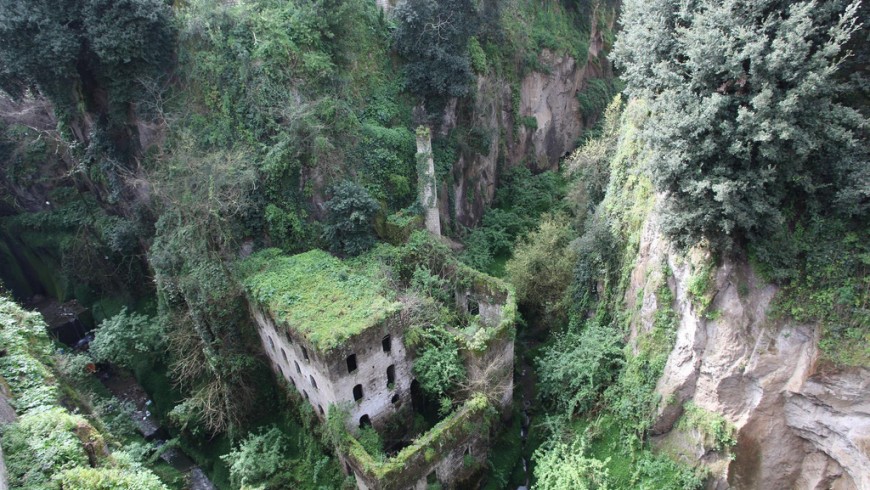 We discovered this magical place thanks to the Spanish artist J. Salmoral and artist R. Carter, who visited and photographed it from all angles. Thanks Richard and Juan!