Whether it's Christmas, a birthday or an anniversary it's not always easy to find a perfect gift that really makes happy the people we love. We are always short of ideas, we want to find something useful, beautiful, possibly original. It is not easy, I know it well, and the fear of giving a wrong present is always lurking, but there is some research that can help us in the choice, that demonstrates what we've been saying for some time: experiences are better than material gifts.
For example, the 2016 study by Cindy Chan and Cassi Mogliner tells us that experiential gifts strengthen relationships to a greater extent than material objects, regardless of whether the recipient and the sender live the experience together. The reason is simple: the emotion experienced in receiving, then in living and finally in remembering the experience received as a gift is much more intense and lasting than for any material object, even if strongly desired and perfect for the person. How many times have we received a beautiful gift and then get used to it in a short time to see it and use it every day, completely forgetting the initial euphoria? An experience, whether it be a trip, windsurfing lessons or a candlelight dinner, will always be better.
Choosing a dematerialized gift you can also reduce waste. In fact, the consumption of the product (including production, transport, and distribution), represents about 50% of CO2 emissions contributing to climate change. And every year each person in Europe generates about 525 kilograms of waste. Replacing products with services we can reduce waste and pollution.
Let's discover the 10 best experiences to give away this year, simply by purchasing the Ecobnb gift card, recommending the best for each one according to personality and desires.
Give a night on a treehouse
Dream of all the children, and of all the adults that still manage to be a child: giving a stay in a tree house is really something special and unique, which will not be forgotten as the scarves and sweaters that we receive every year.
It's the perfect gift: for those who live a bit in the clouds and still dream like a child!
Recommended gift card amount: 200 €
Quote: If you would know strength and patience, welcome the company of trees. (Hal Borland)
Give a yoga holiday
With the Ecobnb GiftCard, the recipients of your unique and green gifts can experience a yoga holiday in beautiful farms around Italy. A genuine and tasty breakfast and then a yoga class among indescribable landscapes, do not you think it's a nice present?
It's the perfect gift: for those who are already a yoga expert, or for those who need a little relax.
Recommended gift card amount: 120 €
Quote: Yoga doesn't take time. It gives you time. (Ganga Bianco)
The romantic gift: a night in an eco-chalet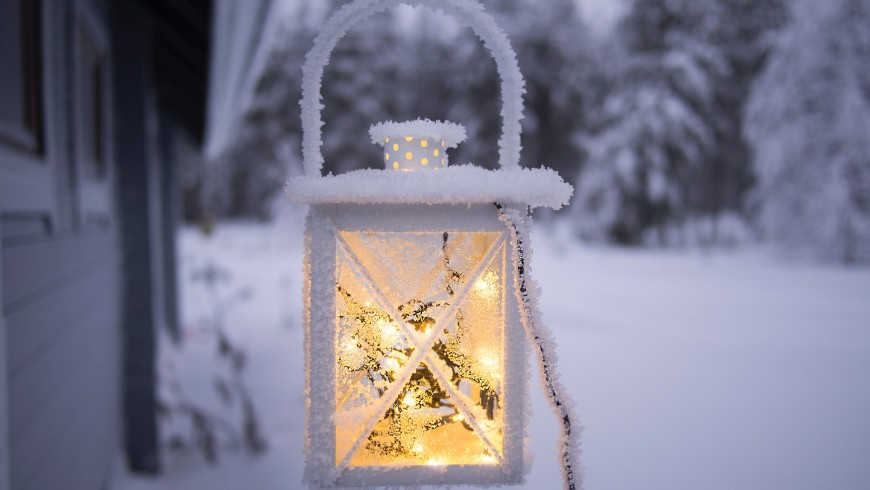 For a couple of friends, for the anniversary of your parents or for the person you love: a night in eco-chalet is a perfect experiential gift for a romantic escape between the warmth of a fireplace and the snow that falls into the mountain tops.
It's the perfect gift: for those who love the mountains and for those who have a partner to start with, whether you or someone else!
Recommended gift card amount: 90 €
Quote: The mountains are calling and I must go. (John Muir)
A snow experience in an igloo
And if you really want to surprise someone why don't you give them an unforgettable experience in an ice house? The person who will receive the gift, he will live a dream: a night surrounded by snow and mountains, with a starry sky above it as it is difficult to find in other places.
It's the perfect gift: for those who are always looking for new adventures, but they don't have to be chilly.
Recommended gift card amount: 300 €
Quote: Life is a journey and those who travel live twice. (Omar Khayyam)
Give a weekend among the roses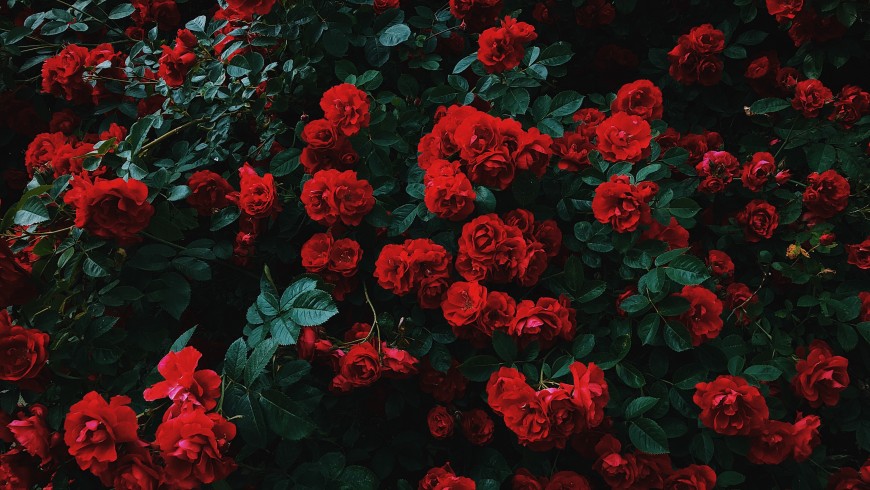 There are some eco-friendly accommodations in Italy where you can stroll through rose gardens, and get inebriated with their scent. A special way to get away from the daily routine.
It's the perfect gift: for those who have a romantic soul and perhaps dream of a perfect garden.
Recommended gift card amount: 80 €
Quote: When you are in the grip of pessimism, look at a rose. (Albert Samain)
Give a night in a yurt
With the Ecobnb GiftCards, the recipient of your unique and sustainable gift will be able to experience Turin from a new perspective by staying in a yurt or choose among other Mongolian tents immersed in Italian nature.
It's the perfect gift: for those who love nature but cannot renounce luxury comforts. Glamping is the ideal solution!
Recommended gift card amount: 90 €
Quote: The world is more beautiful if you look at it from a tent. (Anonymous)
Original gifts, an escape in a farm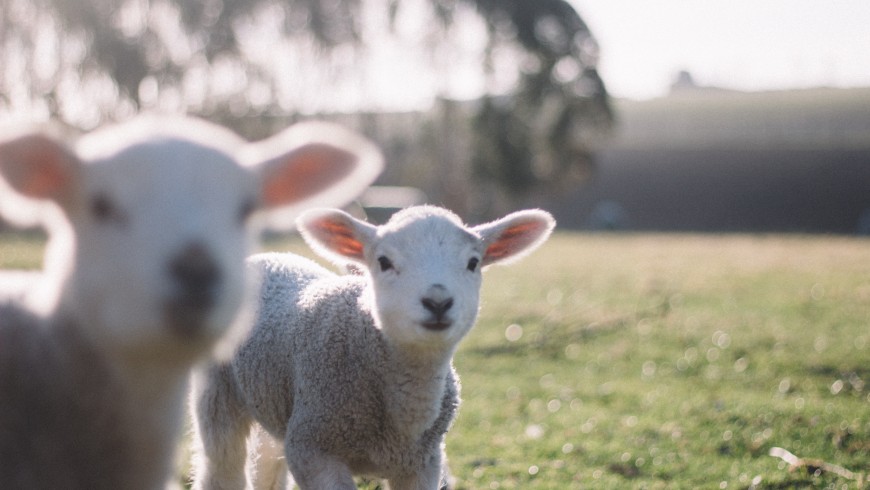 Has anyone recently told you: "The life of the city is destroying me"? Why not give them a few days away from the hustle and bustle with a farm holiday where you can rediscover the flavors of the earth, pick olives or learn how to make cheese?
It's the perfect gift: for those who love nature, live in the city and dream of getting their hands dirty and living like a farmer, at least for a day.
Recommended gift card amount: 80 €
Quote: It is only in the country that we can get to know a person or a book. (Cyril Connolly)
A wellness experience at high altitude
A SPA suspended between the mountains, where you can relax after a snowshoe tour and outdoor activities in the snow: with the gift card you can give an unforgettable holiday that combines wellness and mountains.
It's the perfect gift: for those who are SPA lovers, they love luxury, but still, want to respect the environment.
Recommended gift card amount: 120 €
Quote: Wandering re-establishes the original harmony which once existed between man and the universe. (Anatole France)
A fabulous night: an experience in a castle
An unforgettable experience that can be lived with the Ecobnb GiftCard? A romantic castle holiday, where nature intertwines with history and culture.
It's the perfect gift: for those who like to feel like a prince or a princess for at least a few days.
Recommended gift card amount: 80 €
Quote: Traveling is like falling in love, the world is made new. (Jan Myrdal)
Give a night in the woods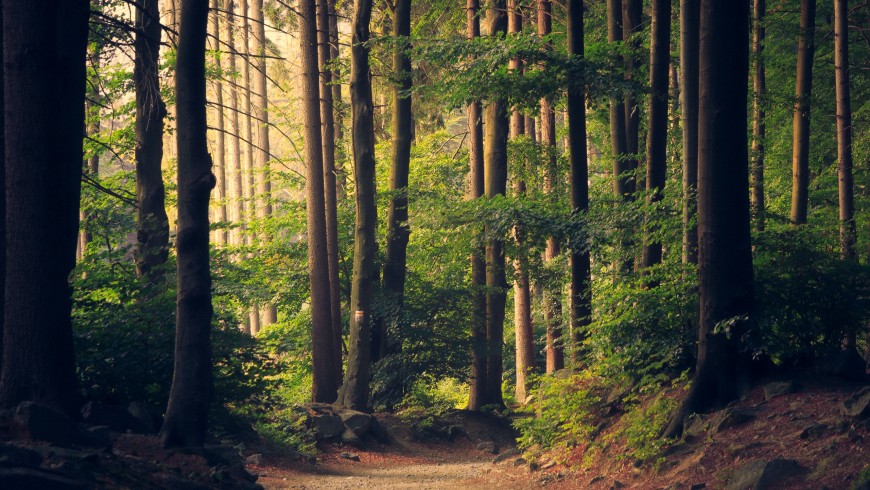 Around Italy, there are many eco-hotels, farms, and B&B immersed in the woods, where you can enjoy a holiday surrounded by greenery, find yourself and discover a deep connection with nature.
It's the perfect gift: for those who always live in nature, those who are excited to follow in the footsteps of a wild animal.
Recommended gift card amount: 75 €
Quote: In the night the tree turns backward. Its roots sink into the starry sky. (Fabrizio Caramagna)
No more anxieties, no interminable lines in the shops and the exhausting research in shopping centers, the Ecobnb gift card is perfect for all personalities, an uncommon present that represents something authentic, an experience that fills the life of your loved ones, because memories are better than anything else.