Imagine a fireplace going, the snow falling outside the window, the most romantic room you've ever seen, maybe a sauna, all set in the beautiful mountain scenery: what's better in these cold days of a charming vacation in a eco-chalet in the Alps? Let's find out the most beautiful eco-chalets in the mountains of Italy and Austria!
An Eco-Chalet in the Valle dei Mocheni, Trentino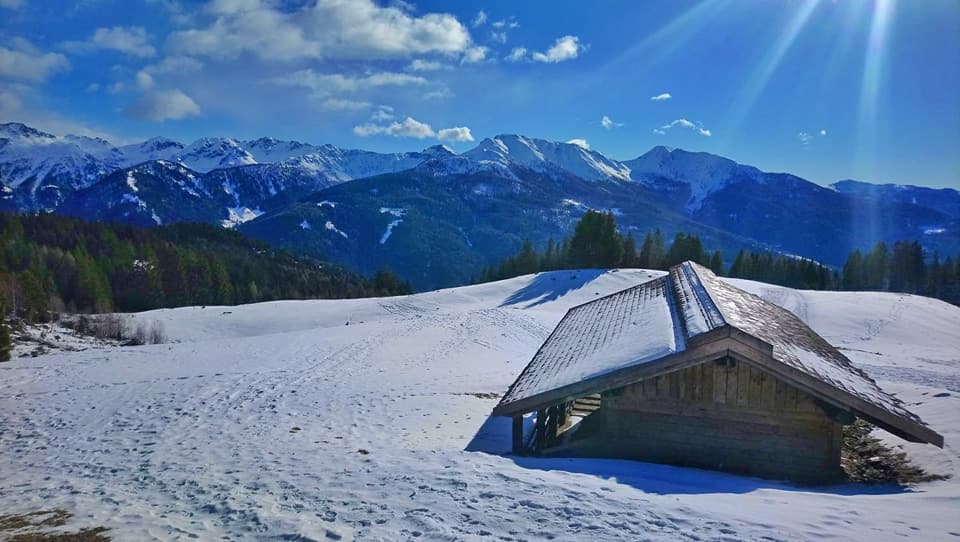 The Valle dei Mocheni is a corner of unspoiled and wild nature, nestled in the mountains just 20 kilometers from Trento. At 1200 meters high in the woods of this German linguistic island that has kept its traditions intact, lies this beautiful eco-friendly chalet obtained from the recovery of an ancient mountain farm. The eco-chalet Odomi, located two kilometers from the center of Sant'Orsola village, is the ideal starting point for walks through the woods, routes between farms and shelters, or trekking to the top of the Lagorai chain. Inside the chalet you will also find a romantic in-room whirlpool tub, a fireplace, wood floors, designer furnishings and stunning views of the surrounding landscape.
A sustainable bed and breakfast in a Alpine eco-chalet in Bionaz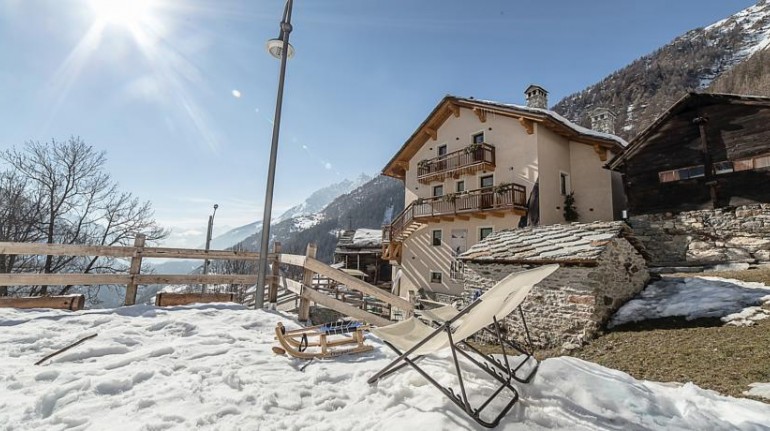 Bionaz is in the heart of the Valpelline, that is perhaps the most authentic and pristine area of ​​Valle d'Aosta: from glaciers, huge lakes and beautiful ski slopes, the experiences to live are many. A little over a kilometer from the center of Bionaz there is Alpe Rebelle, an ancient Alpine chalet where the rooms are furnished with natural materials and the water is heated with solar panels. Start your day with a good breakfast made of homemade cakes, local specialty, bread, jam, cheese and salami.
From 80€ for 2 people
An eco-chalet for your romantic getaway in Austria
Werfenweng is part of the Alpine Pearls and looks really an earthly paradise: here in Salzburg stunning alpine views, over 100 km of trails, flavors and traditions are waiting for you. Together with an incredible eco-sustainable mobility offer: you can rent lots and original electric vehicles. Surrounded by a forest at 1,000 meters above sea level there is the village Wood Ridge Luxury Chalets that consists of 4 independent eco-chalets for 2, 4 or 10 people. Each eco-chalet offers romantic and luxurious rooms, a private sauna, a fireplace and everything you might need for your dream vacation. When you arrive you will find a basket for your breakfast, with lots of organic produce.
From 230€ for two people 
A welcoming eco-chalet in the Dolomites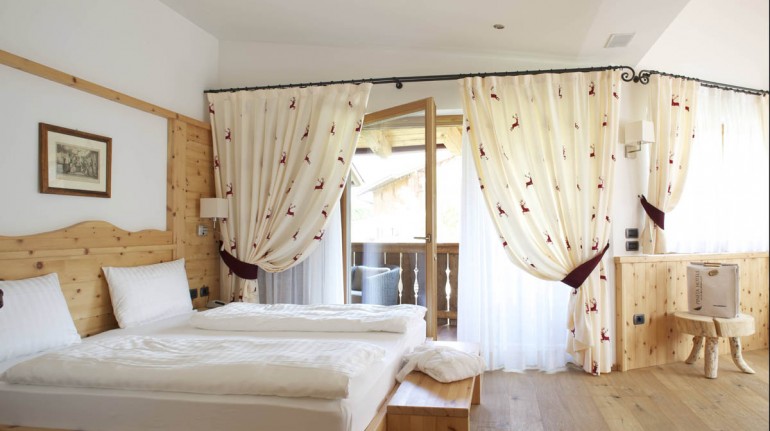 We move in Coredo, Trentino. Val di Non area offers the opportunity to live wonderful experiences in every season, from mountain bike tours to walks on the snow with snowshoes or skis, from apples harvest to romantic trips with horse carriage around the Coredo and Tavon lakes.
Pineta Naturalmente Hotels is a beautiful eco-resort where you can stay in Alpine chalets and their suites, arranged on one or two floors. So you can live independently without losing the services of the best hotel, a gourmet restaurant and a beautiful spa area.
From 140€ for two people
Romantic wooden and stone chalet in Veneto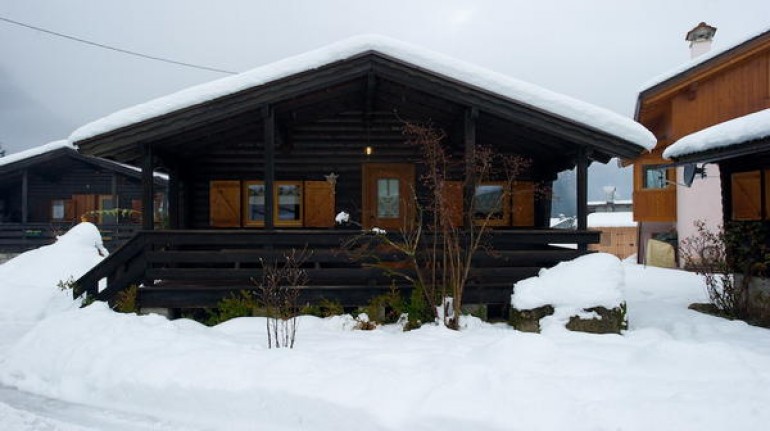 In the heart of the Belluno Dolomites, amidst an unspoilt and picturesque landscapes there's Val di Zoldo, a popular tourist destination, a skiing paradise that offers a wild and intact nature. Here is the Forno di Zoldo, a typical village, which lies on the banks of the Mae torrent, where you can stay in one of the typical houses immersed in the snow offers from Orse Rose, a village with eight eco-chalets.
An eco-chalet in the Maritime Alps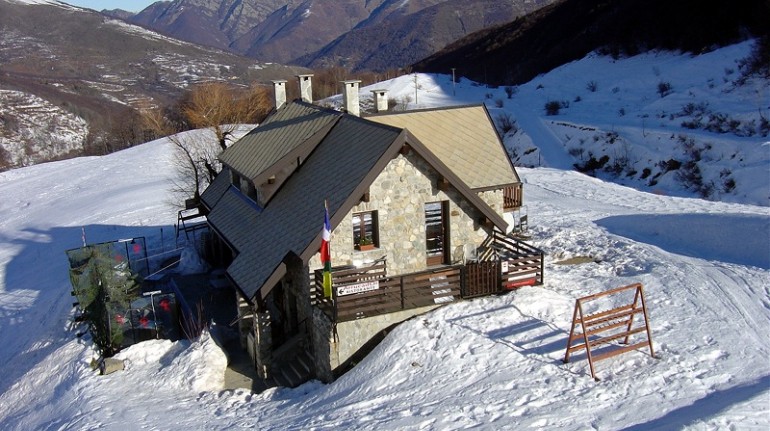 Even the Queen of the Maritime Alps is part of the Alpine Pearls. Limone Piemonte is located 1000 meters above sea level, is easily accessible by train, and is surrounded by beautiful landscapes. Nearby are the slopes of the snowiest of Italian skiing, a car-free city center that is perfect for a relaxing stroll through the scents and flavors. Here, in just over an hour's drive from the Ligurian Sea and the Principality of Monaco, there is Arrucador, eco-chalet that offers 4 comfortable rooms. In the restaurant you can taste the typical dishes of these mountains. A day skiing, snowshoeing or relaxing in the outdoor sun: choose what you prefer to do!
From 110€ for two people
The style of chalets and the luxury meet in a wonderful hotel
Mountains, pastures and lots of silence: this is the wonderful Val Passiria, a corner of paradise of South Tyrol. Here is Moso in Passiria, an Alpine Pearl in the Natural Park Tessa Group, near Merano. The most beautiful places of the town is definitely the alpine village of Plan, where cars can not pass. Winter in this area is made of snowshoeing, carriage rides, natural ice skating, cross country skiing, horseback riding, sledding and much more. Hotel Pfeldererhof offers typical alpine environments, but will not sacrifice modern and luxury. So you can relax in the swimming pool, the sauna, or enjoy the local produce in the gourmet restaurant.
From 176€ for two people
A modern eco-chalet for a vacation in the mountains of Austria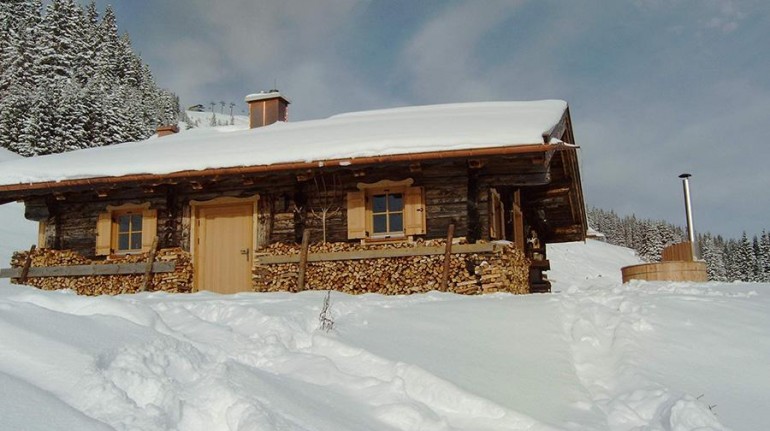 Let's go back in Salzburg area, this time in Saalbach Hinterglemm, a mountain village of 2800 inhabitants among the mountains of Pinzgau that provides a natural and lively atmosphere, perfect for your sustainable holidays. The winter season here is characterized by ultra-modern ski lifts, the slopes lit for night skiing, and many concerts and events. In Bachgut resort you will experience the tranquility of the mountains, fleeing from everyday stress, staying in beautiful eco-chalets, using only clean energy.
From 162€ for two people
A stone's throw from San Martino di Castrozza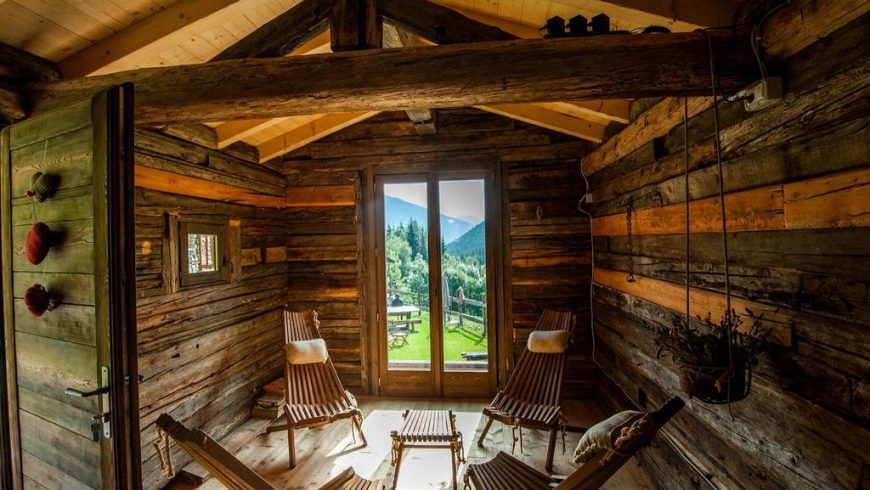 Immerse yourself in the woods of Aosta Valley, a few steps from the charming villages of Saint-Rhémy and Etroubles, and from the medieval castle of Bosses. Here you'll find numerous ski resorts and endless trails of varying difficulty, for both beginners and experts. You will be welcomed in a refined and unique alpine farm. Nuit a Pleiney is a modern retreat offering beautiful suites and several cozy common areas. Do not miss the sauna and the Scandinavian hot tub.



From 95 € for two people
Your room in the National Park of Gran Paradiso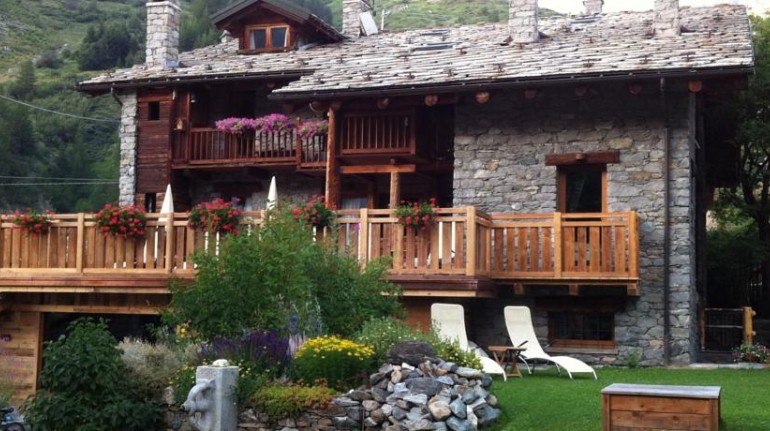 We move in the center of Cogne, in the foothills of the majestic Gran Paradiso. This town too is part of the Alpine Pearls and here you can spend an unforgettable holiday thanks to a mix of eco friendly sports, regional specialties, traditions, great hospitality and nature.
Les Trompeurs is a wooden and stone family chalet that became B&B, offering 6 beautiful rustic rooms and a tasty breakfast with sweet bakery products, fresh fruit, salami and cheeses.
From 70€ for two people
In the heart of the Dolomites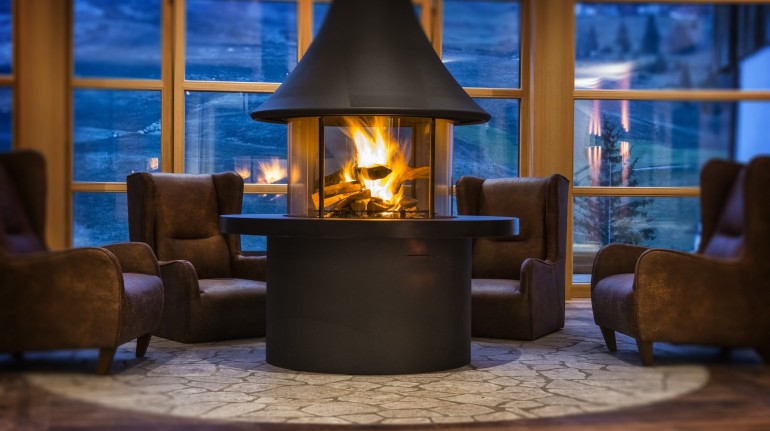 Our journey among the best eco-chalets ends in Alta Badia in South Tyrol, where ski slopes are within walking distance and the nature is still untouched. Between an activity and the other you will also meet the Ladin people and their traditions. Nestled in the perfect landscape of Alta Badia you will find the NaturHotel Miraval, a small hotel that uses green electricity, organic food and solar panels. Enjoy the fireplace, relax in the Finnish sauna and live unique moments between the imposing peaks of the Dolomites.
From 120 € for two people