An hammam suspended between the mountains to try after a walk by snowshoes, an herbal tea in a high-altitude wellness area, a dip in the warm water of a pool that offers an incredible view of the surrounding peaks: here are 10 addresses that you can't miss for an unforgettable holiday that combines wellness and mountains, outdoor activities and relax.
Sustainable well-being in the heart of Gran Paradiso National Park



We are in Cogne, where the Eco Wellness Hotel Notre Maison awaits us. Around us a pristine and spectacular nature, that we can discover on foot or by bicycle. The hotel's wellness center features a Finnish sauna, a Turkish bath, an alpine pond and a heated swimming pool.
You can't miss: a trek through woods and marmots to reach the beautiful Lillaz Waterfalls and Lake Loie.
Your eco-friendly suite: the rooms of Notre Maison have every comfort as well as a balcony with a view.
Why it's green: the restaurant offers organic and local produces, the energy is clean and there are energy saving lights
A relaxation room overlooking the Dolomites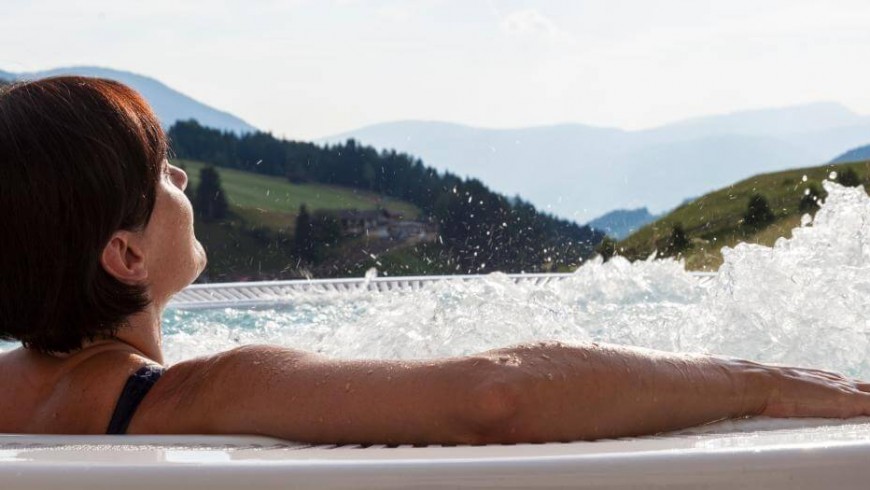 A corner of paradise that looks directly at the Odle group: Hotel Tyrol is the ideal place to spend days in the mountains and then retreat into the wellness center of this accommodation that blends harmoniously with the surrounding nature.
You can't miss: 450 kilometers of trails wind through the Dolomites, among valleys, pastures and peaks. Among the most beautiful trails, surely there is the Adolf Munkel Path that allows you to discover the views and the flora of the Puez-Odle Natural Park.
Your eco-friendly suite: the rooms of Hotel Tyrol are distinguished by the presence of wood and the warm colors of the furnishings.
Why it's green: the hotel has been recently renovated, using only natural materials. In addition there are water flow reducers and energy saving lights.
In the heart of Bled, the Alpine Pearl of Slovenia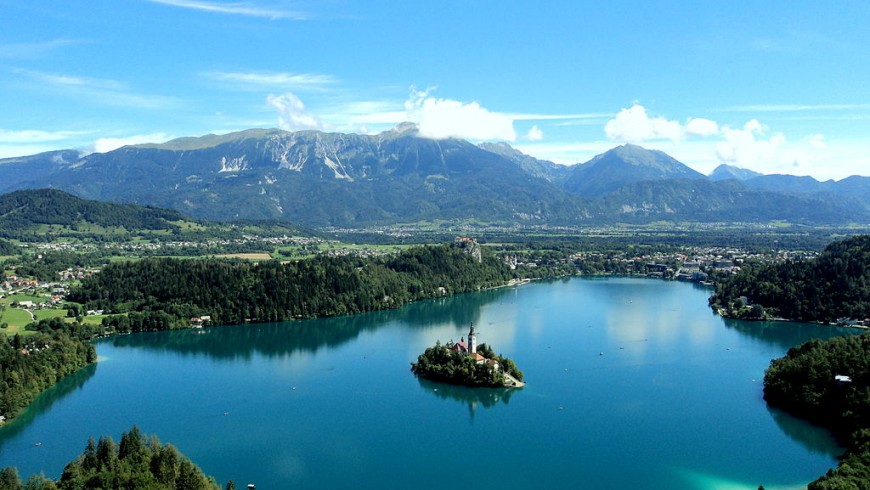 A bicycle for free to explore Bled and reach its magical and romantic lake, a high-altitude wellness area to relax and a summer terrace to remain breathless in front of the mountains that surround the Hotel Astoria Bled.
You can't miss: a tour of Lake Bled on the characteristic local boats, the pletna.
Your eco-friendly suite: the rooms of the Hotel Astoria are spacious and comfortable, equipped with the most modern services and large windows that provide lots of natural light.
Why it's green: the accommodation uses electricity from renewable sources, recovers and reuses rainwater and offers an excellent breakfast with organic and local produces.
Wellness holiday in a Trentino's chalet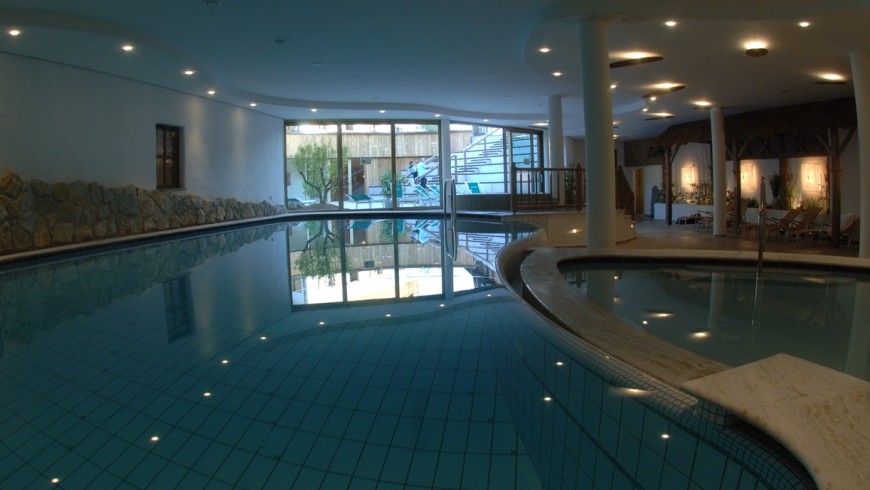 Here we are again in the Dolomites, this time in Trentino. Here lies Pineta Hotel, an eco-sustainable hospitality that offers beautiful alpine chalets and a wellness center with saunas, solarium and swimming pool.
You can't miss: a romantic carriage ride around the lakes of Coredo and Tavon.
Your eco-friendly suite: the chalet of the accommodation consists of a typical Trentino stube, living room, kitchen, two bedrooms and a private bathroom. All around a large green space for a holiday in contact with nature.
Why it's green: thanks to the particular attention to the environment, Pineta Natural Chalet is one of Ecobnb's superheroes, with all 10 eco-sustainability requirements.
Walks and high-altitude wellness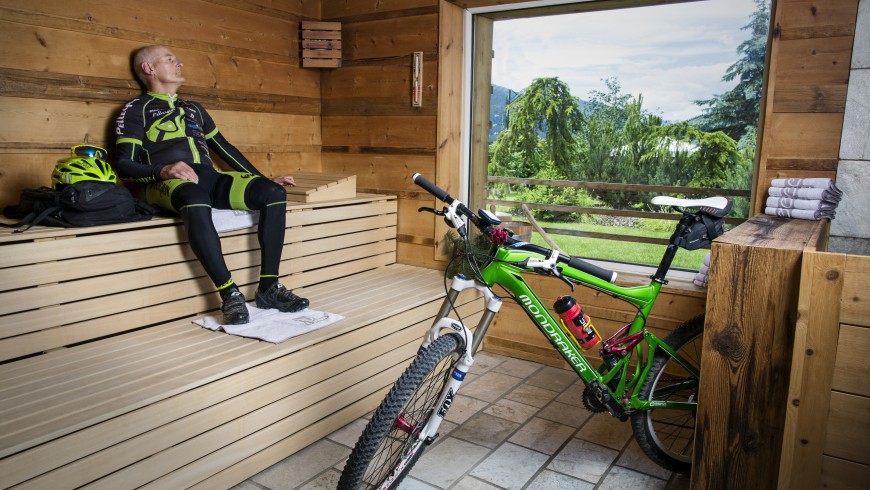 This is the ideal place for those who want to experience unforgettable emotions, that only nature can give, feeling the sound of snow under the snowshoes, listening to the silence of the woods, discovering new flavors. Active Hotel Olympic is located in Vigo di Fassa and offers, among other things, a massage center with natural and organic oils.
You can't miss: every week the hosts organize walks, snowshoeing and climbing to experience the mountains.
Your eco-friendly suite: for the couple there is nothing better than the Snow Ride Marmolada Suite, a romantic room with a circular bed, a Jacuzzi and a sauna.
Why it's green: thanks to solar panels, water flow reducers, organic food and ecological cleaning products.
A swimming pool in Val Passiria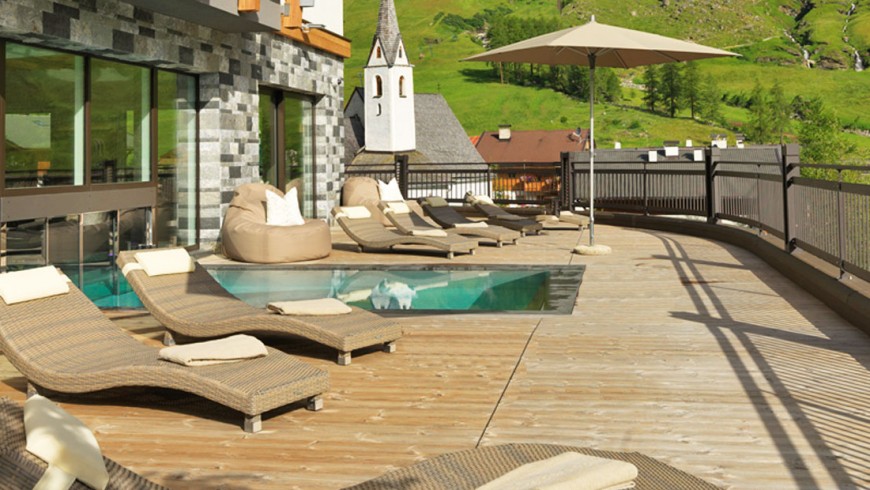 Among the high-altitude wellness addresses, you can not miss the Hotel Pfeldererhof with its spectacular in-door and out-door pool and the beautiful sauna.
You can't miss: we are in the Alpine Pearl of Moso in Passiria that offers numerous outodoor activities, I recommend the Passo Rombo experience.
Your eco-friendly suite: all the rooms and suites of the hotel are furnished in wood and natural materials and have a large balcony.
Why it's green: accessible without a car, as well as the whole village, the accommodation has water flow reducers, uses environmentally friendly cleaning products and is attentive to separate waste collection.
High-altitude wellness between fairy-tale scenarios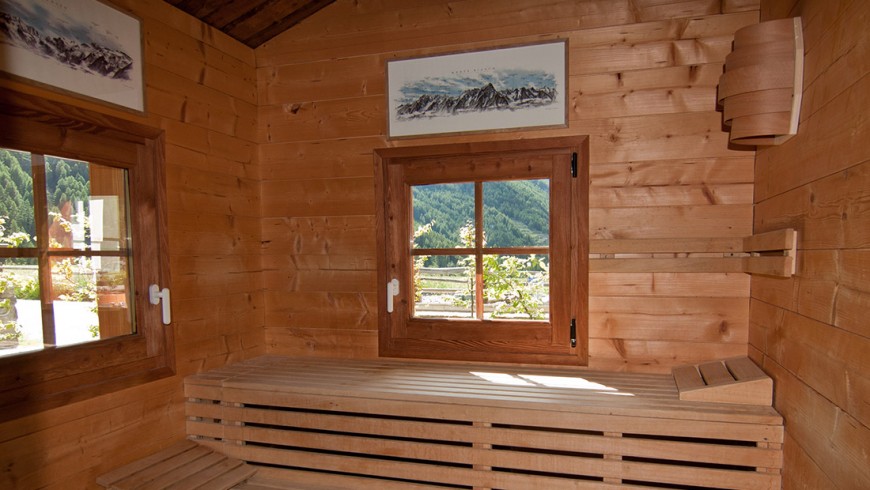 In Cogne there is another hotel ideal for a high-altitude wellness holiday: it is Hotel Sant'Orso, which offers a suggestive view of Gran Paradiso massif and a modern wellness center of 500 square meters.
You can't miss: in front of the hotel there is a marvel of Italy. It is the prairie of Sant'Orso, among the largest and highest in the Alps and perfect for a walk with children.
Your eco-friendly suite: the hotel rooms are furnished in alpine style, with traditional colors and warm wood tones.
Why it's green: the offer of the accommodation is also characterized by the organic food, for the attention to water and energy consumption.
Family hospitality in Moena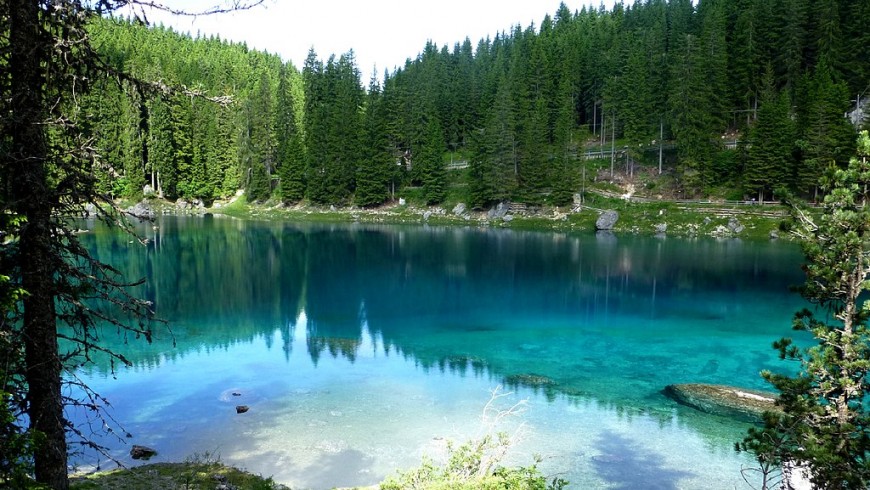 After a day of emotions in contact with nature, it's time to indulge in moments of beneficial relaxation in the wellness area of ​​the Hotel Alle Alpi, where a swimming pool, a Finnish sauna, a Roman sauna, a Turkish bath and much more await you. There's also a beauty center with professional staff and prestigious cosmetic products.
You can't miss: an hike to Lake Carezza, a spectacular and romantic naturalistic attraction.
Your eco-friendly suite: the hotel offers you very large rooms that are suitable for all needs.
Why it's green: the hotel uses clean energy and ecological cleaning products, and also offers organic and local food.
Between malgas and fields of apples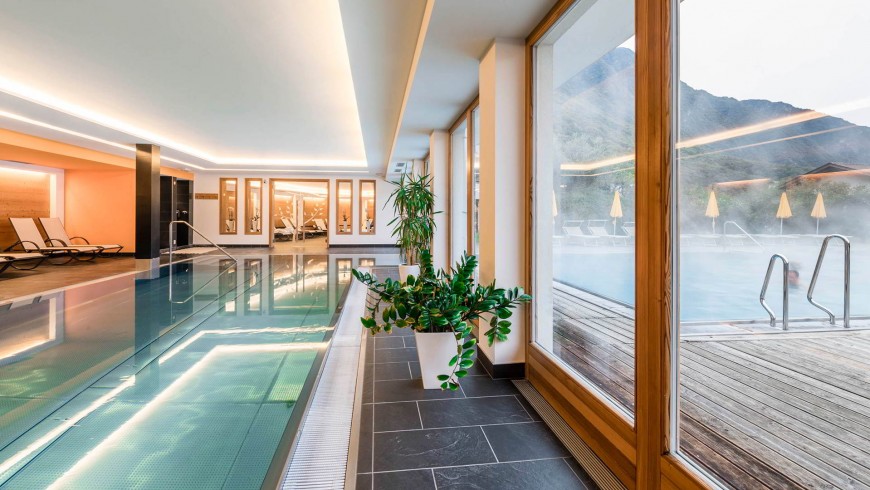 A few kilometers from Merano we find Theiner's Garten Bio Vitalhotel, surrounded by beautiful mountains. The Bio Spa has an area of ​​over 1000 m² and offers a Finnish sauna, a steam bath, a bio sauna, a cold-water pool, a Kneipp path and a varied selection of treatments.
You cant'miss: a trek to discover the particular pyramids of Renon.
Your eco-friendly suite: the hotel's 57 rooms are south-facing and furnished exclusively with solid wood furniture from local woods.
Why it's green: without ever giving up an elegant luxury, the hotel has embraced the philosophy of organic farming for over 25 years and the entire building has been built in wood.
To experience the freedom of the mountain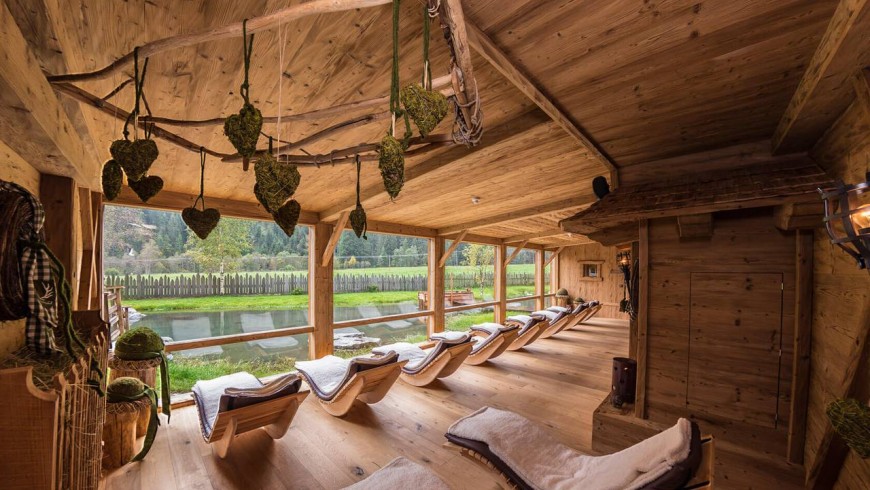 Also in Racines we find a high-altitude wellness center, immersed in a spectacular natural setting. The Alphotel Tyrol offers you intimate and warm rooms, a hearty and tasty breakfast and a perfect starting point to discover the surroundings and breathe the pure mountain air
You can't miss: the Racines-Giovo ski area is just a stone's throw from the hotel.
Your eco-friendly suite: the rooms of the accommodation offer welcoming environments where you immediately feel at home, furnished with taste and elegance.
Why it's green: the pools are chlorine-free, the building has a photovoltaic system and a biomass plant and offers local delights.
Cover photo: Theiner's Garten Bio Vitalhotel
You might also like: