The perfect Christmas gift: just a dream or the actual reality? It is not always easy to make a gift: indeed, gifts are often left in the dustbin or not used at all, causing a waste of money and resources. This is why we have been looking for different gift ideas, such as dematerialized gifts (experiences instead of disposable objects), gifts which are useful and not expensive, as well as green and eco-friendly.
Today we are going to recommend 10 green Christmas gift ideas, from 0 to 89 euros, which, other than being beautiful, are also beneficial and green. Here's how to combine the perfect gift with the well-being of our environment.
1. Donate an unforgettable (and green) experience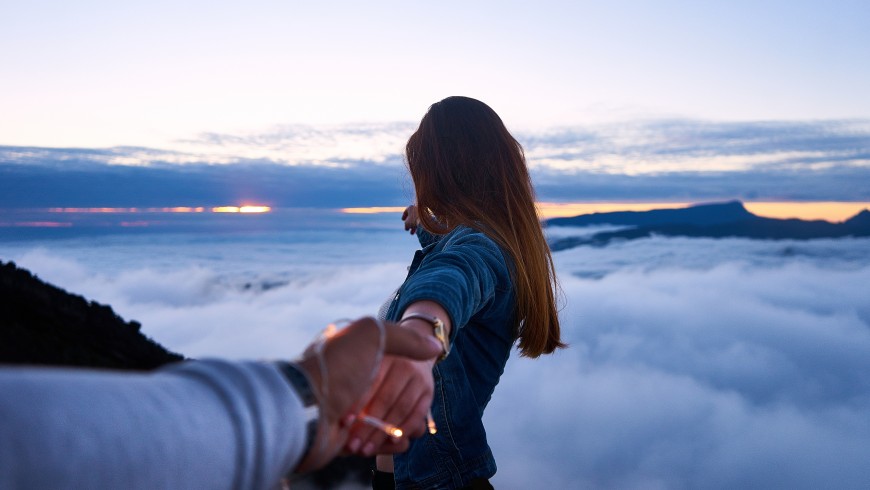 A journey is the perfect example of dematerialised and green gift. Giving someone a journey as a gift means giving an unforgettable experience. Then, if the journey is in the spirit of sustainability, meaning that your friends will stay in bio-farmhouses, eco-B&B and green hotels, your gift will get even greener. We promote righteous economies and realities which are investing in a better future.
You can donate a green journey experience by buying one of the eco-friendly options suggested by ecobnb. Those who will receive it will be able to choose where to use it among loads of green choices around Italy, such as biological agritourisms, eco-friendly B&B, green hotels and glamping. Furthermore, you can personalize your voucher and make it more original by sending a card and wishing a happy Christmas to your friend. A one night eco-accomodation for two with bio and km 0-breakfast will only cost you 89€ (instead of 109 €), for those who'll buy it no later than 24 December 2018.
It's a green gift because…: Did you know that choosing an eco-friendly accommodation allows you to decrease your CO2 emissions by 8 kg per day? Local food, using your bicycle instead of your car and natural soap are the right recipe to spend an amazing holiday in the spirit of love for everything that surrounds you.
This gift is perfect for…: There is no better gift for those who love traveling and love to do it by respecting nature. Available for one year after purchase, it is perfect if you need more time to organise and prepare your holidays at best.
2. Buy a tree and support an important project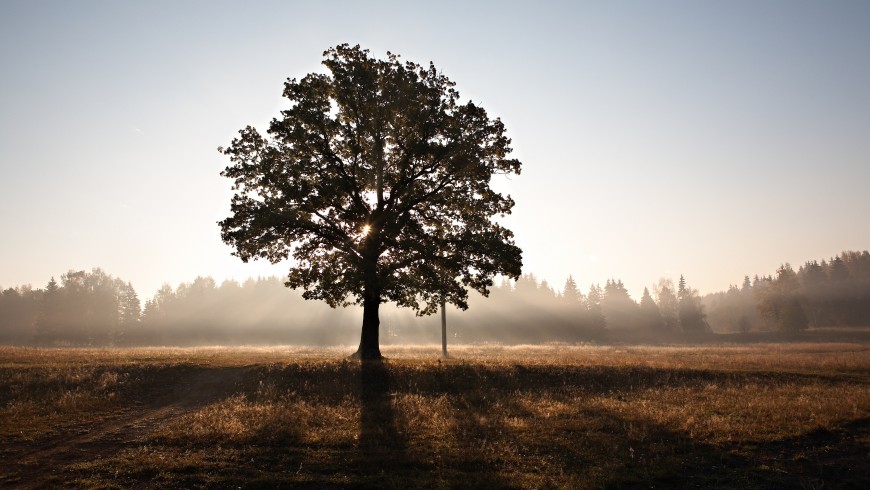 There's a zen saying which says: three things you must do in life: have a child, write a book and plant a tree. A tree is a gift with many meanings: it is precious because it gives us oxygen, it grows up towards the sky and it donates us fruits and beauty.
With Il Bosco del Tempo, a visionary project proposed by Festival della Lentezza, the Festival of Slowness, you can buy a tree and give it to a friend as a gift, even to someone who has no time or space to take care of it. This tree will be part of a new orchard which will grow in Colorno (PR, Emilia Romagna), near a kidergarten and a playschool.
The tree in #BoscodelTempo will be personalised with the name of the receiver, which will be written on the scroll attesting the ownership of the tree, which will eventually make them mates for life.
It's a green gift because…: Trees are one of our planet's most important resources. Without trees, life wouldn't even exist. This is why it is so important to save them and make sure they keep carrying out their services to make the Earth function properly.
This gift is perfect for…: You can give something which is strong and lasts in time to surprise your nature lover friends. Trees are the symbol of tenacity, endurance and  strength: buy one for those you love the most!
3. In this way your gift will be green and animal free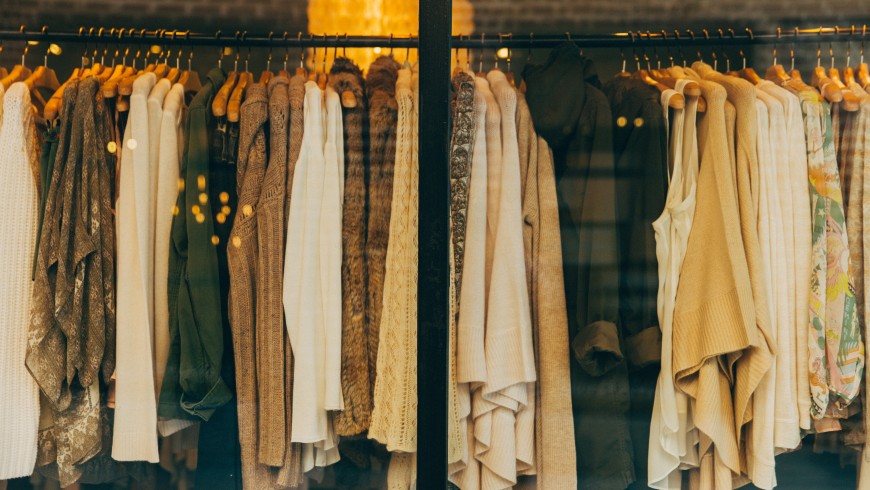 If you are looking for something to wear, something realised with natural materials and animal free, we suggest having a look at this website full of wonderful ideas to make the wardrobe a little bit more colourful and eco-friendly. You can find many bio-clothes and made in Italy ones, but also shoes, underwear, bags and accessories.
As an Ecobnb reader, you can get a 10% discount in your basket with the code "ECOBNB" (the discount works on the clothes which are not already on sale, untile the 20th of December). Furthermore, you'll  also get free shipping!
It's a green gift because…: All the products are created with biological materials, without hurting animals or nature. They have a low environmental impact and are the result of ecological productions, based on the respect for the environment.
This gift is perfect for…: It is perfect for those who love fashion but at the same time want to dress eco-friendly. When you walk with these clothes you can keep your head up: it is important to honour sustainable fashion in opposition to mass production and exploitation.
4. A simple and natural gift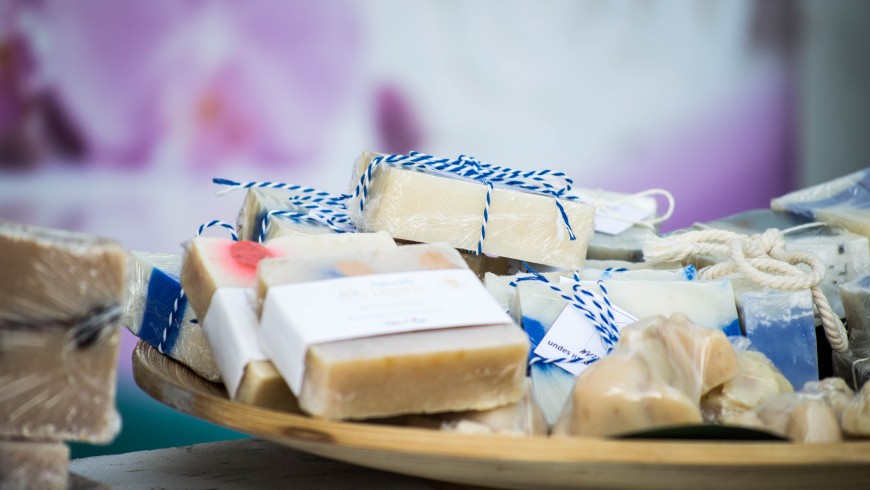 It is a simple but useful gift, which we can give to those who love taking care of their bodies and would rather use bio and natural products. Ecological detergents contain raw materials, which are extremely delicate and come from production processes which respect the environment and its resources. Among the many possibilities, we chose Officina Naturae, which, just for Christmas, has thought of creating some original gift packaging made of recycled cardboard, containing diffent products, each one of them certified by Eco Bio Cosmesi ICEA: soap, deodorants, shampoo, conditioner with an addition of Italian chestnuts' biological extracts. Moreover, until 19 December, for every order from the website (even just 5€)  you will get a different freebie. You can find out what it is by opening the little boxes of this cute advent calendar.
It's a green gift because…: Unlike industrial soap, this one is all natural, it does not contain substances which are hard to dispose of. On the contrary, they contain natural elements which will do wonders to the skin.
This gift is perfect for…: For those who love taking care of their bodie,. who love taking long and scented baths and use materials which are not aggressive on the skin. For those who want a natural and delicate touch!
5. Convert your gift into a beautiful and green message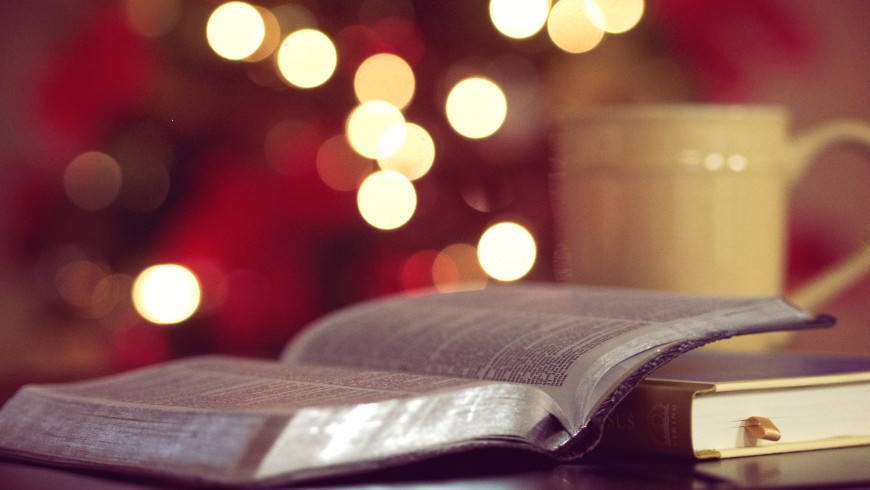 A book is almost always a perfect gift. The important thing is to choose the right one, thinking about the tastes and interests of the person we want to give it to. With a book, you'll also give an emotion and send a message. In between the multiple themes, you can choose environmental sustainability in all its variations:  from recycling, to nutrition, from climate change to natural welfare. On the website Macrolibrarsi.it you'll find different books, with a 15% discount, regarding different topics, such as yoga, climate change or Christmas decorations.
It's a green gift because…: You can choose among different books which look into the topic of eco-sustainability and offer useful advice to adopt greener life styles.
This gift is perfect for…: Those who love reading and wish to know more about sustainability. A book can radically change the way in which we live!
6. Choose a special and biological gift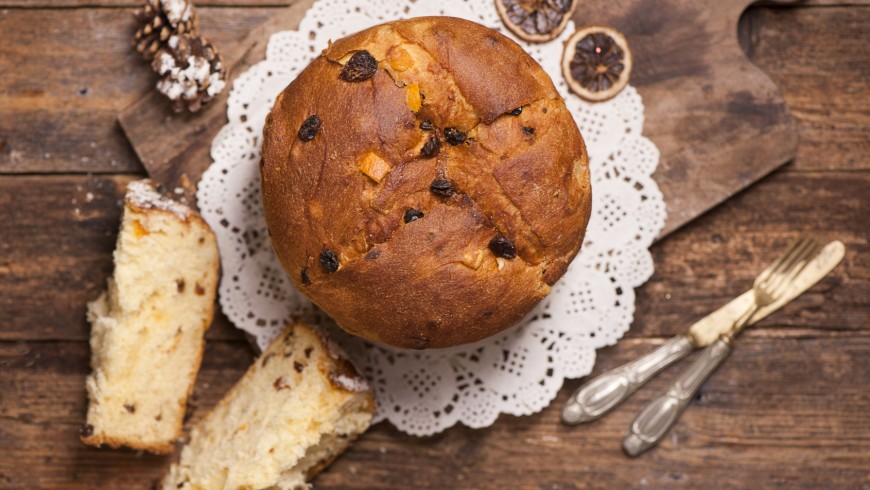 Christmas' most famous symbol, the amazing panettone, has finally found its biological alternative. Slowcanda Agriturismo put out a new panettone, which, other than containing butter, flour, sugar, egg yolks, water, salt and vanilla berries, it is also composed by a 170 years old sourdough, a 48 hours leavening and a slow baking in a wood-fired oven, which makes it special and different from all the others.
It's a green gift because…: Created with biological products, this panettone is an opportunity to make you dessert greener. In fact, it does not have any addition but only natural ingredients.
This gift is perfect for…: Those who always like a good dessert after lunch or dinner and for those who would like to change their eating habits by starting a healthier diet including biological products.
7. Buy a solar-powered gift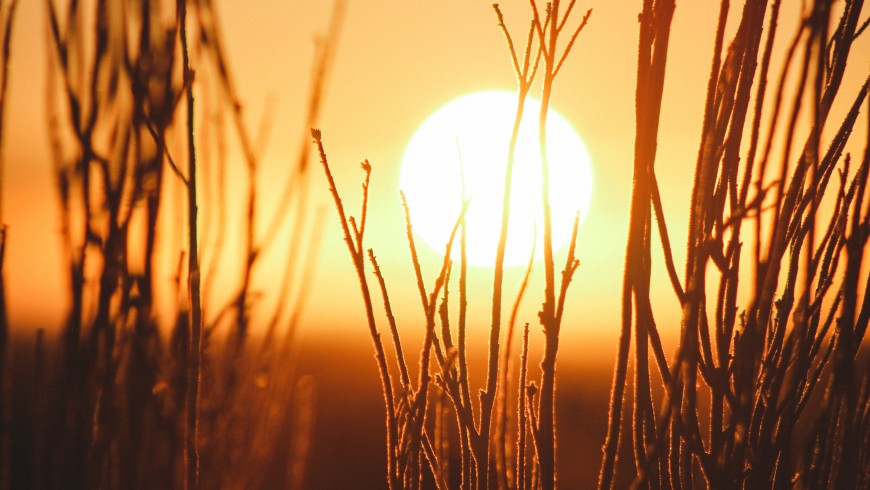 Nowadays we live in a world which completely depends on technology. Everyone owns a smartphone, but not everyone has a solar-powered battery charger! For this reason, if you want to make a useful, original and eco-friendly gift all at the same time, this is the right choice for you.
It's a green gift because…: Left under the sun for hours, it will then be able to charge a smartphone using clean and renewable energy. It represents an ecological energy source, which can exploit the environment in a non-invasive way in order to offer the same service as a standard charger would do.
This gift is perfect for…: Everybody has a friend who's into technology and always looking for innovations: now you can combine sustainability and technology surprising your friends with a gift which will satisfy them as well as the environment.
8. This gift will help you avoid wasting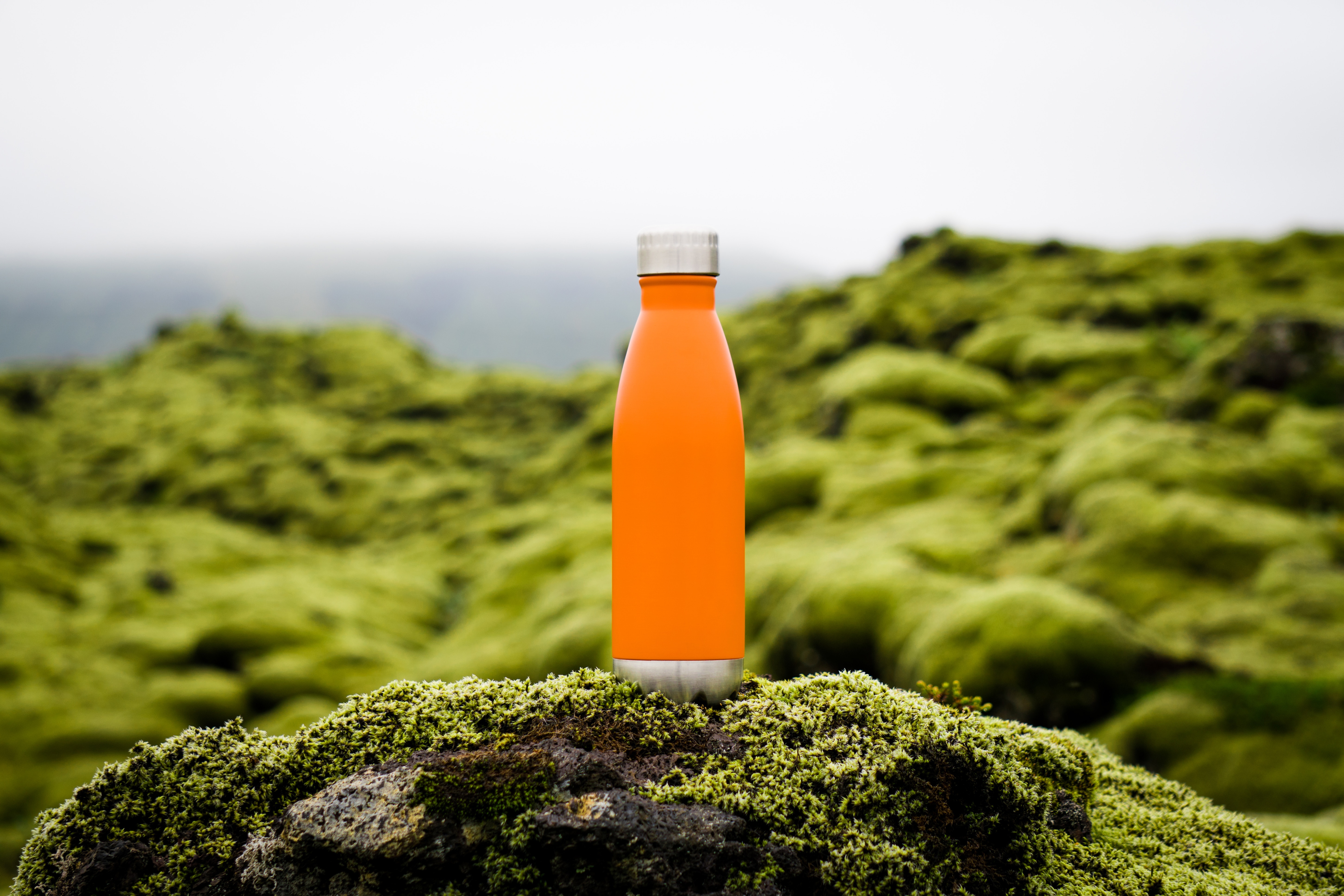 Plastic bottles are inconvenient and not efficient, and they are also a huge waste and useless consumption of resources (in this regard, this brief video tells us the story of  bottled water). One simple solution to start and change things is buying a flask. Why not a metal one, or another ecological material? It is not only aesthetically beautiful, but it is also a good method to say goodbye to plastic bottles and start using tap water even when we travel.
It's a green gift because…: It helps not to waste plastic and it lasts longer. Furthermore, it does not release any toxic substance, unlike industrial bottles, therefore it remains safe for years!
This gift is perfect for…: Those who wish to travel or have to because of their job and therefore they need both comfort and sustainability at the same time.
9. Make your gift an explosion of life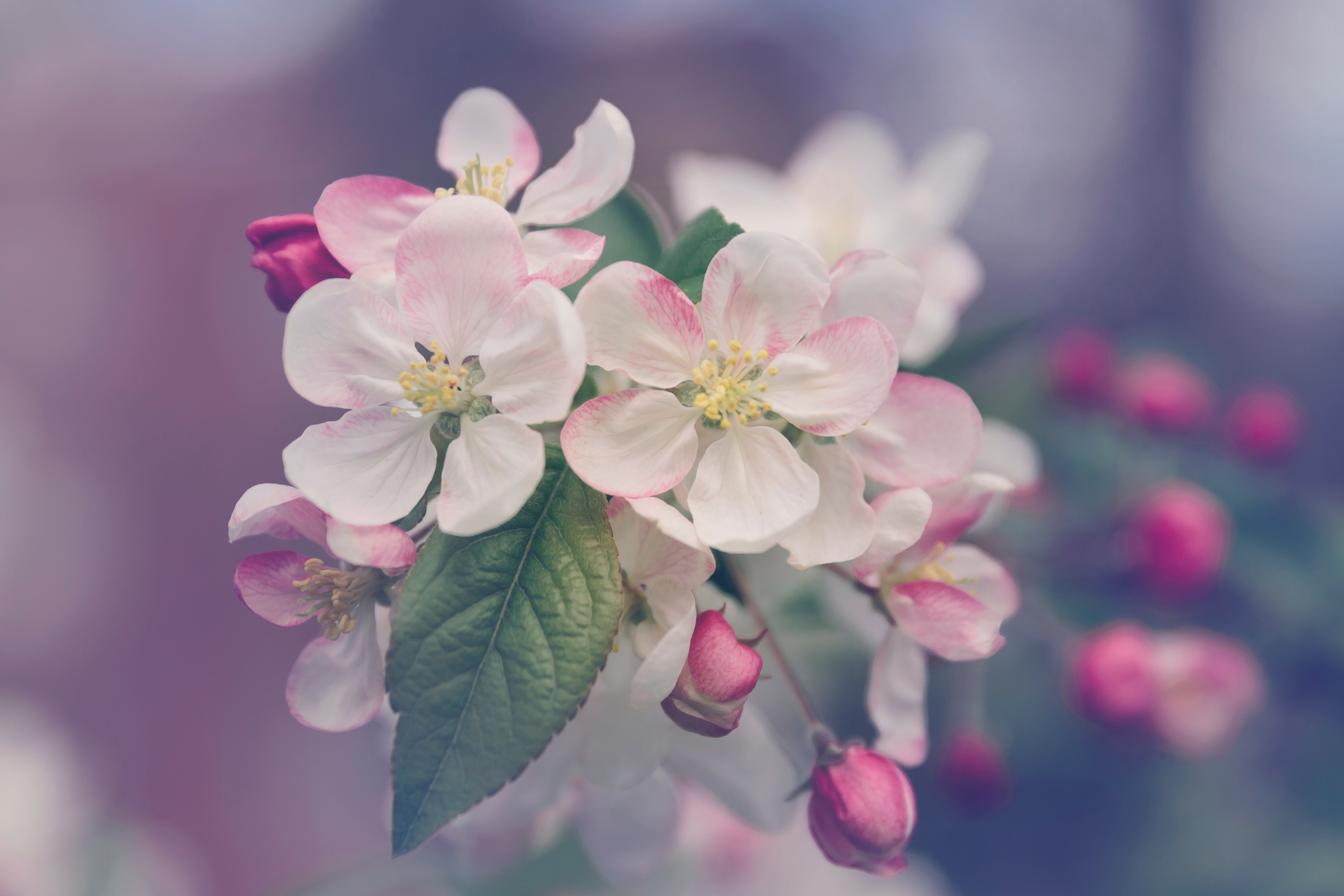 An original and cheap gift idea, which will surely surprise the receiver: a seed bomb. Leitv.it teaches us how to create some flower seed bombs, to colour up our friends' and family's houses. It is not difficult at all: all you need to do is create little balls of clay and after having added the seed, make them dry under the sun. They are now ready to explode in your garden!
It's a green gift because…:  Donating a flower means giving new life to our planet. Flowers blooming are symbols of well-being, they contribute to the fundamental ecological service of pollination and they fill up the Earth with colour, perfume and harmony.
This gift is perfect for…: Those who love playing with gardening and adore plants. If you think you have a friend who need a little bit of colour in her life and house, do not esitate to buy a create for him or her an amazing seed bomb.
10. And finally…here it is: a green and free idea!
If you're looking for a free gift, because what matters is the thought, here it is. Our Ecobnb ebook "Ti racconto la mia città" offers a series of special stories, which describe unknown places and corners of Italy, an "Italy" which is not shown on tv, but it only appears before your own very eyes if you look closely as a traveler or as an explorer. You can download the e-book for free in many formats, such as pdf, and give it to whoever you like. Those who'll receive it, will be able to discover the hidden beauties and curiosities of Italy, all of them described by its inhabitants. Thanks to these stories one can acquire a new knowledge which it is not often easy to detect as a tourist, because only the ones who truly live in those places and experience them everyday are able to catch the real essence.
It's a green gift because…: Reading on a screen does not imply any paper consumption and it is among the greenest choices if you want to buy a book. Furthermore, thanks to these tales, the reader will develop a bigger sensitivity towards nature and will learn how to properly value what stands around him or her.
This gift is perfect for…: Those who like reading, traveling and discovering secret places that a few people know. For those who love to look at things in a different and more intimate way. For those who see Italy as a wonder waiting to be discovered!
Do not let these suggestions vanish and take the opportunity to spend a different Christmas, where you will not only give love to our own family, but also to the nature surrounding you. If you happen to know other green-gifts which are just as appealing as those above, do not esitate to comment: ecobnb is always open for new inspirations!
Photo by Caley Dimmock on Unsplash
If you enjoyed this article, see also: