The hotel and hospitality industry is one that has seen constant improvements in recent years. Hotels now serve as more than just a gateway for people to get to their destination or a place for them to rest their heads. Hotels are now a major source of employment for locals and can also be a voice for change in the hospitality industry and in society at large. A report from 2019 showed that up to 55% of travelers prefer to make sustainable choices, and this is the reason why innovative hotels are choosing to adopt sustainable models by adopting practices that are eco-friendly, and also create well-being programs and robust benefits for their workers.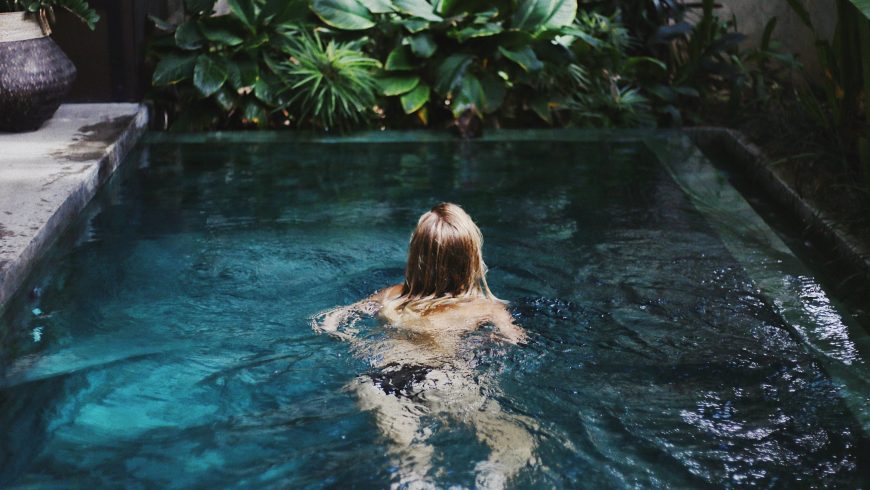 Sustainable travels are fast becoming a priority for travelers and tourism. Hence, this has informed recent trends in the hospitality industry. The current contribution of this industry to the emission of greenhouse gases globally is currently at 5% but by 2035, it is expected to increase by 130% according to a study from the Cambridge Institute for Sustainability Leadership. The growth of the hotel industry globally grew by 2.3% in the last five years and generated a revenue of more than €1.28 trillion in 2018. At the current pace, it is expected that there will be 80,000 more hotels by the year 2050.
These statistics show that the hotel and hospitality industry does have a significant challenge to overcome. According to Dr. Willy Legrand, an industry expert says the industry needs to grow such that it is able to accommodate more people, and also reduce the carbon footprint of the sector, so that by 2050, the industry can have complete decarbonization.
Trends of green innovative hotels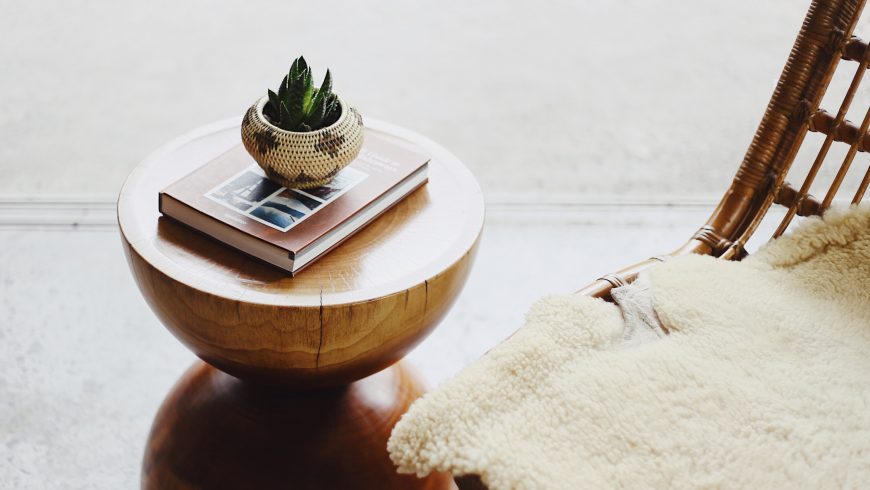 In order to achieve sustainability and ensure eco-friendliness in the industry, there are already trends in the industry that have continued to grow to this effect.
Reducing wastage of food: some innovative ways to reduce food waste in the hotel industry include sourcing for food locally, growing the food onsite, and also changing the norms of society so that the society no longer accepts plate waste.
Minimizing the use of water beyond just the hotel room: hotel properties are now encouraging their guests to use their water and towel mindfully, they are also carrying out renovations on their properties, an example being showered filtering its water.
Eliminating plastics: this one is just one step ahead of recycling. By removing plastic wastes that have been used just one can go a long way to limit the huge quantities of waste that comes from the creation and discard of these products. Dealing with plastic bags and plastic water bottles is a good start.
Conservation of energy: this is one method that is sustainable economically. It is easy to apply and also very effective. Innovative hotels can redesign the experience of their guest such that the guests are encouraged to adapt their behaviors.
Developing a paperless hotel: this is one task that has been simplified by a modern system of property management which streamlines the experience of the guest and simplifies the operations while also reducing the emission of carbon.
Making the hotel architecture more sustainable: there is a concept of three-zeros that is adopted for building new properties: introducing the management of life-cycle, prioritizing the management of energy, and also using construction materials that are locally sourced for their building processes.
Developing a sustainable and eco-friendly model for running a hotel is not a very easy thing but there are some hotels that have taken the bull by the horn and have spearheaded the move into ensuring that the hotel industry is sustainable. Some of these innovative hotels are discussed below.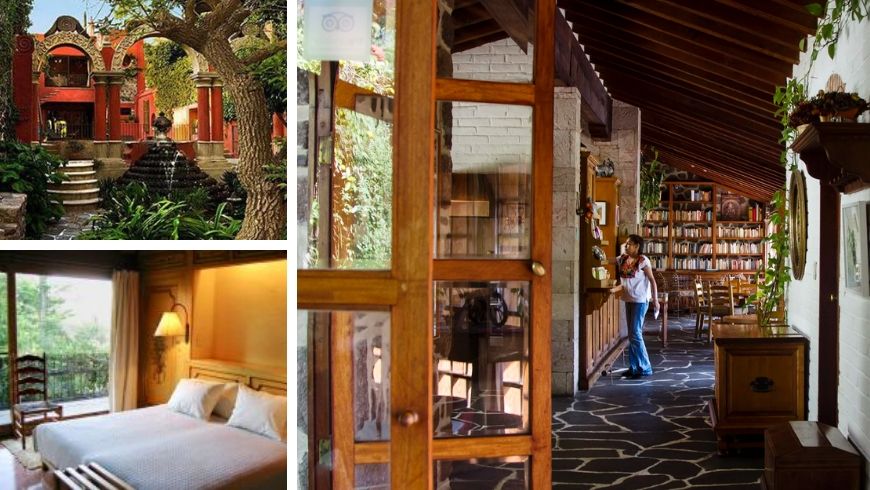 This eco-friendly hotel is built from local materials in San Miguel's wooden area with a huge green around it. This building includes a library, solar-warmed swimming pool, and an organic orchard.
The location of this hotel is a temperate climate with plenty of fountain water and springs giving life to the garden courtyards full of flowers, ornamental, fruit trees, healing, and aromatic plants. It has a backyard that can serve as the zone of recreational activities for people inhabiting the house. It is also an ideal place to find a number of bird species.
Apple's hearts in the downtown of San Migues are becoming fewer by the year. So the Posada Corazón takes it upon themselves to be responsible for preserving it as an orchard and a garden. It also provides organic crops, flowers, and herbs every day for non-profit activities locally.
The design of this house was made by Leonardo de la Canal with a combination of simplicity and beauty synonymous with plenty of Mexican architecture from the 1960s. To date, it keeps its feeling and style of a family house with 5 rooms for rent. It has a large library centered on local and international arts, with sculptures in the garden to add to its beauty.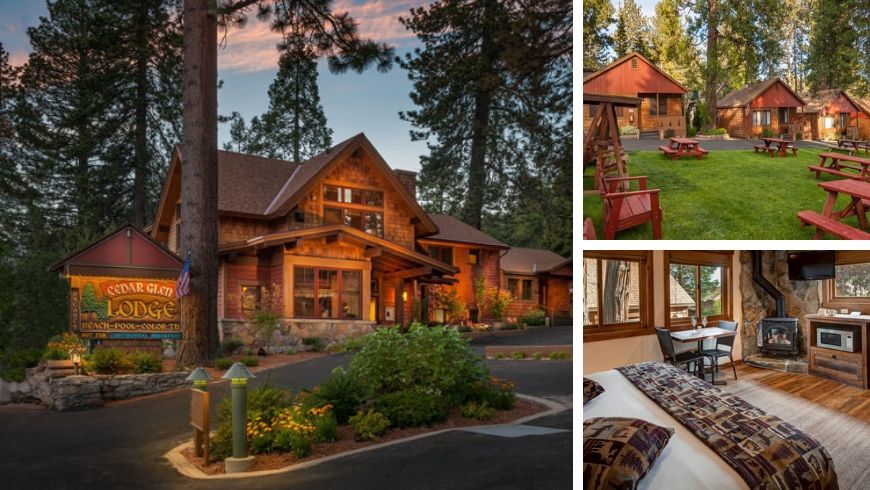 This is an ecological resort that has won awards for its design and eco-friendly model. It has many features of the modern hotel but is run in a sustainable manner. Some of its features are a wine bar, hot tub, seasonally heated pool, sauna, sandy beach, fire pit, lush gardens, etc. The views around it are nothing short of breathtaking.
There are a number of year-round activities at the Cedar Glen Lodge which adds to its appeal for visitors. It does not matter if it is summer or winter. Visitors can enjoy the summer's vibrant beauty or the winter's breathtaking landscape whether on a romantic getaway or a family vacation. The Cedar Glen Lodge and Lake Tahoe are ideal spots for visiting.
There is a range of beautiful accommodations suited to different tastes and budgets at the Cedar Glen Lodge. You can choose from the beauty of a studio cabin or you settle for a cabin that stands alone with 1 or 2 bathrooms and bedrooms, dishwasher, full kitchen, a gas burning fireplace, bathtub air, air conditioning, flat-screen TV, custom-made wardrobes. There are also secluded suites with fantastic views if you prefer that.
There is a living room with continental breakfast and Wi-Fi connection. This resort also has a Tesla electric charging station, sauna, hot tub, seasonally heated swimming pool. It also offers table tennis, volleyball, pic areas, sandy beach just over the street, etc. All of the rooms have a flat-screen TV, microwave, a mini-fridge, as well as ironing board. The kitchenettes and kitchens also have everything necessary to help you enjoy your stay at the resort.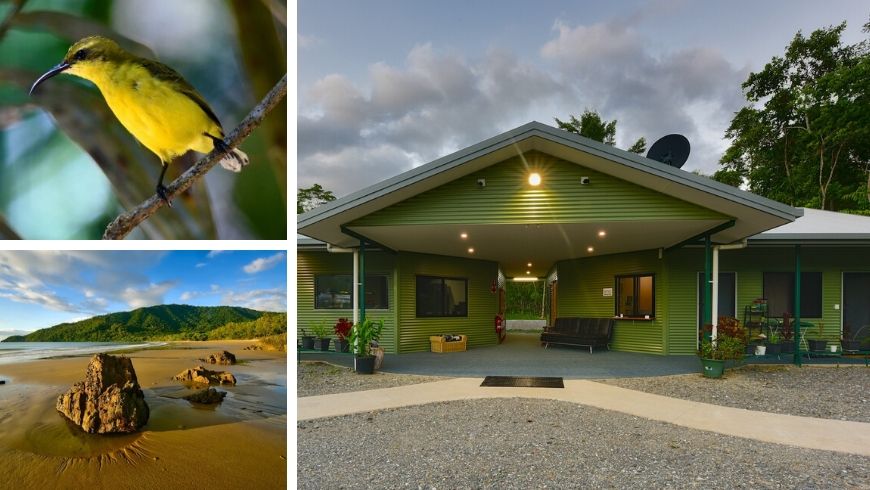 This B&B was built as recently as November 2017, but they have a goal of being Eco friendly to the most that they can be. So, all of their features pursue this goal. They have potable drinking water which is gotten through a solar pump. They are also powered by 56 solar panels which are also stored in batteries. So, they are totally off the electricity grid.
If you are looking to lodge at an eco-friendly place in Queensland, Australia, then your best bet is the Daintree Peaks Eco Stays. They produce a very minimal amount of waste and are off the water and electricity grid.
This accommodation has 4 chalets (48 square meters) with each one having their own bathrooms. The beds are also comfortable, and their customers get to enjoy the peace and quietness around with a jungle just beside. You also get to enjoy the full 25 acres with different tropical fruit trees.
The large number of bird species around them that are both transient and resident means that you get to watch different beautiful birds, with Sunbirds also making their nest very close. The transient birds depend on the fruits available at the time.
There is a main house with a dining area having a pool table and a fully enclosed freshwater lap pool, and a bar. They also have a cafe which is open to the guest and caters to their meals specifically. Guests are not allowed to cook or eat in their rooms. However, they can eat snacks on the wood table in the veranda while seated. Meals are provided to the guests at the cafe based on their wants and needs and their dietary restrictions as well. They also have potable tap water. They have an alcohol license at reasonable prices so the guest and travelers don't need to bring in alcohol from outside. Their Telstra mobile net telephone signal booster aids communication and allows users to also visit the internet.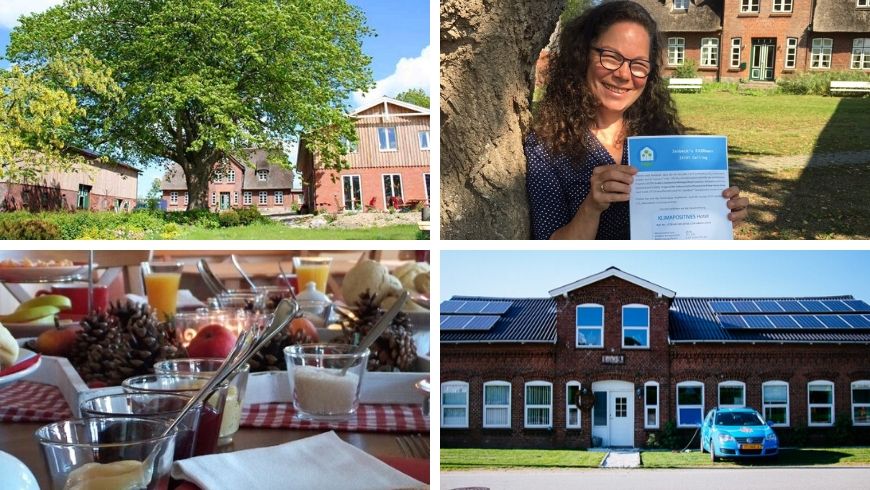 This hotel is the first eco-friendly hotel in Schleswig-Holstein. The guests enjoy a peaceful and quiet environment with a positive climate. They get to sleep on modern comfortable beds, go for picnics at a closeby beach, and enjoy the cottage garden with a coffee.
The landscape is natural and beautiful all year round, as it's both hilly and curvy extending towards the Baltic sea. Every season has its own sight making this place a fun place to be at any time of the year. From the fishing villages to wild horses and bird swarms, Flensburg, Schlei, and Denmark being also closeby. You can also discover a beautiful corner up north on bike, foot, or boat.
The best feature of this hotel is its ecological concept. They are certified by VIABONO, so they care a lot about the separation and conservation of wastes.
They also offer residential units that integrate an ecological concept with plenty of cycles. They generate electricity from the sun and CHP. They also have their own fully operated treatment plant for biological wastewater. Their guests also get the offer of electric cars which can be recharged.
This resort is also certified by the CO2OL for the carbon footprint. They also play critical roles in tree planting in places around them.
Conclusion
The latest trend in the hotel and hospitality industry is tending towards eco-friendliness and sustainability, and these hotels have set the pace already.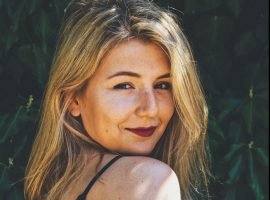 Author: Tiffany Harper is an experienced freelance writer from New York (USA). Now she helps to Top essay writing service, with thier best essay writing service in USA blogs and content, discovers more writing and learning skills. During spare time, she likes to travel and meeting new people and doing yoga together. Do not hesitate to contact her on twitter.