Posada Corazón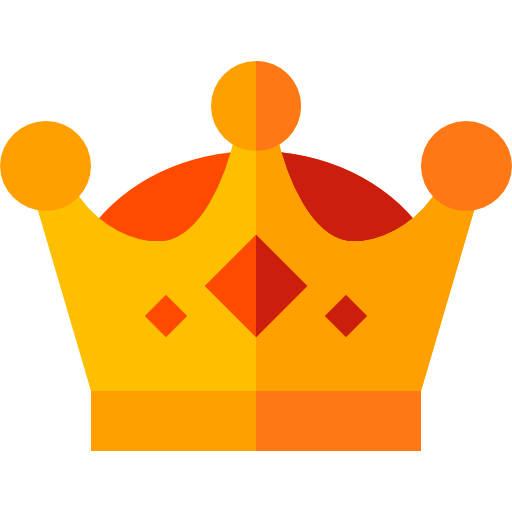 Aldama 9
-
37700
San Miguel de Allende
-
San Miguel de Allende
-
Mexico
Huge green and wooded area in San Miguel de Allende's historic downtown. Large house built with local materials, panoramic views and an interesting library. We have our own organic orchard and a solar-warmed swimming pool
POSADA CORAZÓN

This gorgeous house, located in San Miguel de Allende's historical downtown, covers an "apple's heart", name given to gardens and groves' area that old mansions had in behind their facades, green and tree-filled zones in every block of the historical city. The temperate climate and plentiful water from fountains and springs gave life to these traditional garden courtyards, replete with fruit trees, flowers, and ornamental, aromatic and healing plants. These backyards formed a recreational space for the inhabitants, and also an ideal niche for a variety of birds.

There are few remaining apple hearts in San Miguel's downtown. Posada Corazón has made efforts to preserve it as a garden and orchard, providing daily with organic crops as well as herbs and flowers for non-profit local activities.

The house is a spacious construction typical of Mexican architecture of the 1960s, a balance of beauty and simplicity, designed by Leonardo de la Canal. Up to date the house keeps its original style and feeling of a family home. It also contains an outstanding collection of books, mostly on Mexican and international art, as well as a set of sculptures which add to the beauty of the gardens.
It has 5 different rooms for rent.
POSADA CORAZÓN

Esta bella casa, ubicada en el centro histórico de San Miguel de Allende, comprende un "corazón de manzana". Nombre que se daba al área de jardines y huertos que tenían las casas principales en la parte trasera, conformando zonas verdes y arboladas en cada bloque de la ciudad. El clima templado y el agua abundante de fuentes y manantiales daban vida a estos huertos tradicionales, pródigos en árboles frutales, flores, plantas ornamentales, aromáticas y curativas. Los huertos traseros formaban un espacio recreativo para sus habitantes, además de ser un nicho ideal para una variedad de aves.

Son pocos ya los corazones de manzana que han sobrevivido en el centro histórico de San Miguel. Posada Corazón ha procurado preservarlo como jardín y como huerto, produciendo en forma permanente alimentos orgánicos, hierbas y flores para proyectos no lucrativos locales.

La casa que ocupa la Posada es una amplia construcción representativa de la arquitectura mexicana de los años 60 del siglo pasado, equilibrio de belleza y sencillez proyectada por el arquitecto Leonardo de la Canal. Hasta la fecha, la casa mantiene su estilo original y un ambiente familiar. Alberga una interesante colección de libros, sobre todo de arte mexicano y universal, y un conjunto de esculturas complementa la belleza de los jardines.
Cuenta con 5 diferentes habitaciones en renta.
Make your travel greener by booking with Ecobnb.
No prepayment needed
Reserve without credit card.
Subsequently, the accommodation could request a deposit.
Ecosustainability
Supporting the local economy

No single dose

100% renewable energy

Organic or Local Food

Car-free accessibility

Ecological cleaning products

More than 80% waste recycling

Energy saving lights

Green building

Solar thermal panels for hot water

Water flow reducers

Recovery & reuse of rainwater

Towel change on request

High efficiency boiler > 90%

Water-saving toilets

Regional Food

Environmental-friendly fornitures

Fair trade products

Biodiversity of green areas

Guest Satisfaction
Service
Kitchenette

Electric Vehicles Charging

Private bathroom

Internet

Breakfast included

Organic garden

Bicycles

Ecotourism itineraries

Pool

Wellness center

Accessibility

Small pets allowed

Child & Family Friendly

Garden

Credit card

Hairdryer

Crib

Parking

Garage

Sauna

Gluten free meals

Vegetarians meals

Reading room

Play area for children

Artisanal products for sale

Restaurant

Vegan Meals

Own entrance

Natural pool

Covid-19 Safety measures
---
--- Eileen
2 months ago
Such an incredible place, location and atmosphere. The breakfasts were truly stellar! Can't wait to return.
It has been noticed: Organic or Local Food, Green building, 100% renewable energy, Energy saving lights, Solar thermal panels for hot water, Ecological cleaning products, More than 80% waste recycling, Car-free accessibility, Recovery & reuse of rainwater, Water flow reducers.
Thank you very much for your visit and for your comments, we hope your stay with us was to your liking. It was a pleasure to meet you.
You are always welcome.
Have good day,
Staff and Cesar A. Posada Corazón Flora
7 months ago
The natural setting is lush and lovely; the house is architecturally impressive. The staff is wonderful, very friendly and helpful. The breakfast was delicious and includes quite an impressive menu. However, I do think the daily fee of $200.00 U.S. dollars is too high for the amenities of the room and bath. The room was small and did not have enough light for me. As much as I liked the resident animals (3 dogs and 2 cats), once at 4 am when a guest left, the dogs barked very loudly. Then the next night when a guest arrived at 10 pm the dogs once again barked too long. So a quiet night depends on no one arriving or leaving to disturb the dogs. Diana was most gracious and helpful. The ease of walking to the Jardin is a definite plus.
It has been noticed: Organic or Local Food, Water flow reducers.
Muchas gracias por sus comentarios los tomaremos en cuenta y una disculpa por los inconvenientes.
Bonito día,
Diana Posada Corazón