Are you committed to living an eco-friendly lifestyle? Then you probably know that protecting the environment is about more than just choosing sustainable bedroom décor and recycling whenever you can. Around the world, there's also a growing movement among travelers to spend their money in more environmentally-conscious locations. Eco-friendly hotels allow you to explore the world around you without having a negative impact on it. More of these exciting new developments are popping up around the planet than ever before. Here are just five options that you can consider if you're planning a trip to the UK any time soon.
1. Top of the Woods (Pembrokeshire)
Located in Pembrokeshire, in Wales, the Top of the Woods eco camping experience is one of the most amazing ways to experience everything that nature has to offer. The location gives today's campers a chance to spend a night under the stars, away from main roads and light pollution, so you can gaze up into the heavens and see them the way that they were meant to be seen. The owners are also 100% dedicated to enriching the habitat around them. They've even planted more than 2000 trees in the area.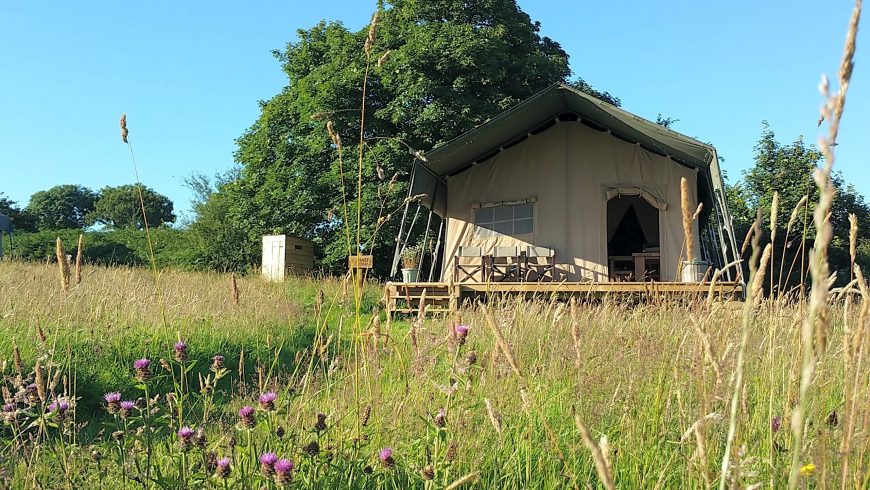 2. Carswell Cottages (Plymouth)
Return to a simpler and more charming way of life with a stay at this rural organic dairy farm on the South Devon coast. Located just a few minutes away from local beaches and coves, the Carswell cottages site offers 7 beautiful options to choose from, which are all situated within the stunning scenery of an organic dairy farm. The location provides amazing accommodation to suit everyone, from large groups to couples in search of romance. Though far enough removed from the hustle and bustle to give travelers a break, the location is also close enough to the city that you can explore if you like.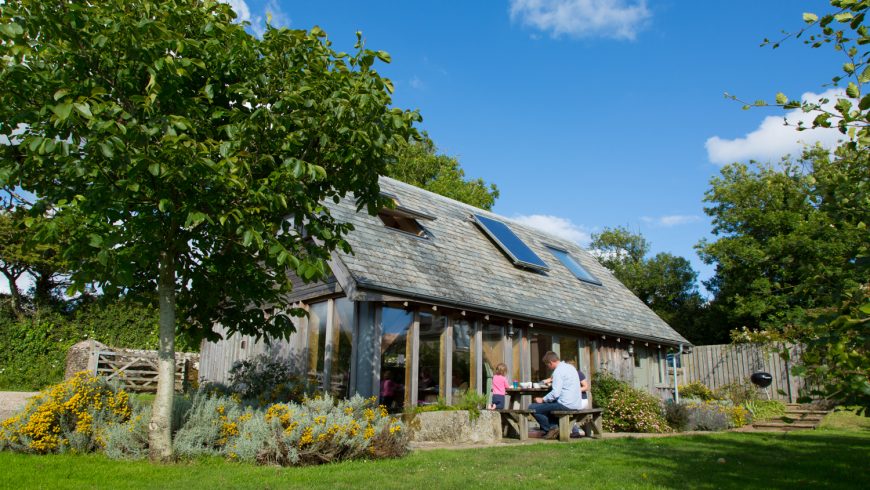 3. Clearvewe Luxury B&B (Monmouthshire)
A charming and rustic hotel situated in Monmouthshire, the Clearvewe B&B is an idyllic hideaway that stands on top of a hill between the Wye and Usk river valleys. Not only is this hotel absolutely beautiful, surrounded by woodlands and green hills, but it's also 100% carbon neutral. You can relax and unwind in absolute luxury, without worrying about whether you're having a negative impact on the environment. Even the food that you'll enjoy during your stay is home-grown for that extra touch of something special.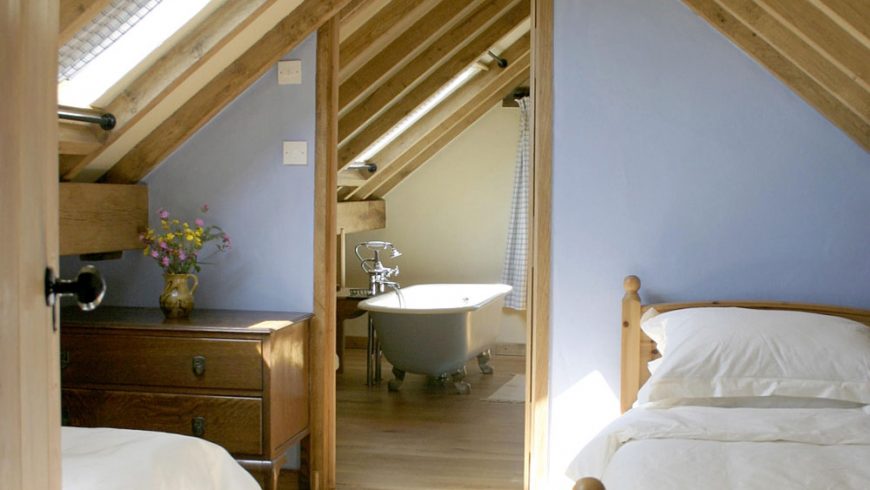 bathroom
Landscape
Clearvewe B&B
4. Strawbale Roundhouse (Camarthen)
Strawbale Roundhouse is a destination for vegetarians located in the stunning Gwili Valley. This delightful open-plan home away from home comes with everything you need to relax and unwind. The location's owners even request that visitors adhere to their guidelines of not cooking or eating meat nor fish when in the roundhouse. Enjoy the fruit trees around the property ripe with freshly-grown seasonal produce and more. As well as enjoying the beautiful accommodations, there are lots of local sites to visit that you'll have the opportunity to soak up plenty of amazing scenery too!
round space
landscape with train
sheeps
5. The Welcome Home (London)
If you think that eco-friendly locations are always located out of the way of everything, think again. You can enjoy an environmentally-friendly stay right in the heart of London, with the Welcome Home. This beautiful haven offers peace and quiet for those who need a break after exploring the chaos of the London city streets. All products used in this hotel are sustainable and environmentally friendly. The food is also organic to ensure that your impact on the environment is as positive as possible, read more about how organic foods like apple cider and honey can help you sleep better.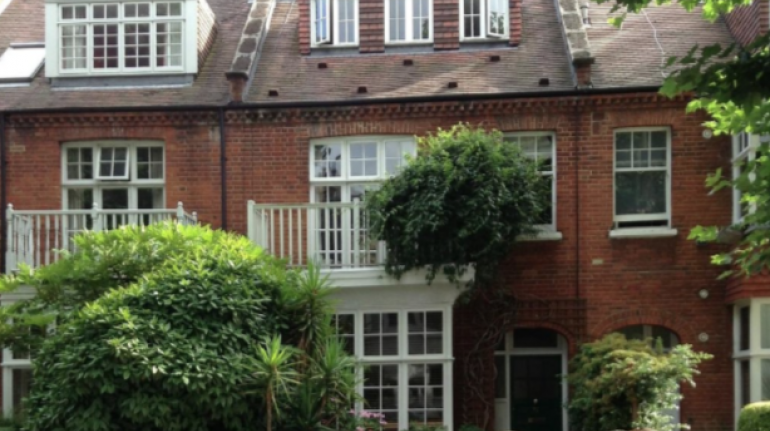 solar panels
room
breakfast
Which of these five eco-friendly hotels will you be staying next year?
Cover image: Top of the Woods eco glamping, UK