Transport is the hardest sector to decarbonize because of the heavy use of fossil fuels. Globally, only one in 50 new cars was fully electric in 2020. But even if all the new cars were electric, it would still take 15-20 years to replace all the fossil fuel cars.
However, saving harmful emissions would not be fast enough to make the necessary difference. One of the ways to quickly reduce transport emissions is to opt for cycling and walking, or the so-called active travel.
What is Active Travel?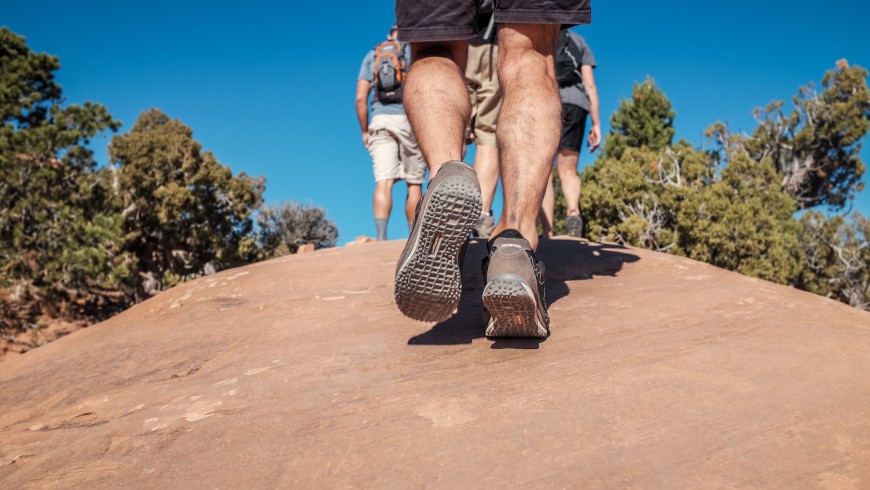 Active Travel' means moving from A to B in ways that do not employ fossil fuels. Active travel not only improves health and well-being but helps reduce the carbon footprint and save money.
The most sustainable option is walking where the only resource required is you, followed by cycling which requires some equipment.
Walking
Small steps make a difference:
by choosing to walk, not only will you do good to your body, keeping it active, and to your health
you will minimize your carbon footprint
you will save on fuel expenses!
Cycling
Cycling strengthens the muscles and is linked to better heart and lung capacity.
In cities, cycling can save time as you pass through traffic and avoid queues.
The Research
According to a study on Science Daily, using a bicycle to move around the city, can reduce emissions by 84% compared to those who do not use it!
About 4000 people living in London, Barcelona, Vienna, Rome, and Zurich were sampled. Over a two-year period, participants completed 10,000 entries in a travel diary that served as a record of all the trips they made every day, to get to work by train, and to take children to school by car or bus into the city. For each trip, the carbon footprint was calculated.
Results of active travel
Surprisingly, people who used the bicycle daily had 84% fewer carbon emissions from all their daily trips than those who didn't. In addition, those who prefer cycling to cars even for a single day a week have reduced their carbon footprint by 3.2 kg of CO2 – equivalent to the emissions of a car for 10 km.
It is also estimated that residents of cities who have switched from car to bicycle for only one trip per day have reduced their carbon footprint by about half a ton of CO2 over the course of a year, saving the equivalent emissions of a one-way flight from London to New York.
Therefore Active Travel can help to address the climate emergency before electric vehicles, also providing economical, reliable, clean, healthy transport.