It's healthy, it reduces stress, it's cheap and it's good for the Planet… Find out 10 incredible cycling benefits and 10 great reasons to hop in and ride a bike!
A bike is a really simple object, but it provides many different benefits. You can cycle to get active, explore your surroundings, or to take a break from your routine. So, bikes are very versatile and you may not be using them at their best. Let's discover the best cycling benefits and find out 10 good reasons to ride a bike every day, even on holiday.
Cycling Benefits
1. Cycling is good for you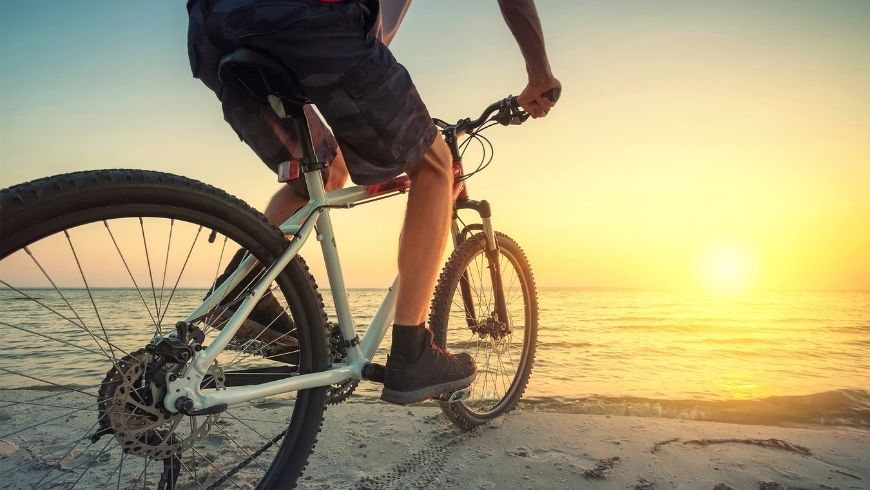 Nowadays, everyone knows how important daily physical activity is for the human body. However, a lot of people have to sit in front of their computers for half of their day. So, what about going to work by bike? And if it's not possible to go to work, why don't you cycle to go shopping or to go to your favorite pub? If you are a beginner, just think of somewhere you want or have to go, it is the best motivation. Cycling helps both your bloodstream and your lungs. It is as easy as it sounds!
2. It's low-cost
Worthy of mention is another feature of the bike: it saves money. In comparison to other means of transportation, like a car or a motorbike, a bike is always less expensive. Both regarding the purchasing cost and maintenance costs a bike is really cheap. Moreover, a bike has no fuel cost, we are our own fuel! We can tell something similar regarding a tram or subway subscription. The cost of one year of subscription is more or less comparable to the cost of a bike. But, thinking about it, a bike lasts on average 5-10 years. If you take good care of your bike, your saving will be remarkable!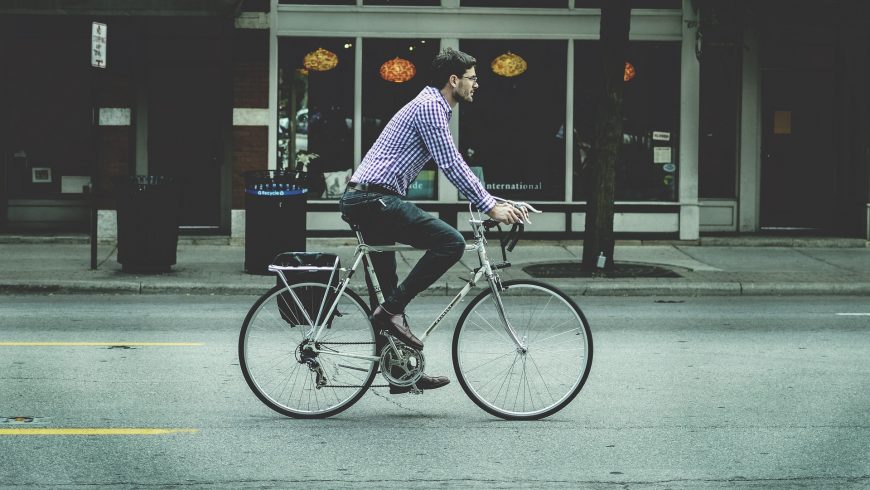 3. Cycling is good for the Planet
It doesn't matter if your bike is an old and classic one or a new generation e-bike, it's the best friend of the environment. By using your bike to move around, CO2 and other emissions are of course zero. In this difficult period, in which the effects of human activities are occurring through climate change, our lifestyle choices are important not only to preserve nature but also as a green model to other people. One of the most important cycling benefits is on the environment!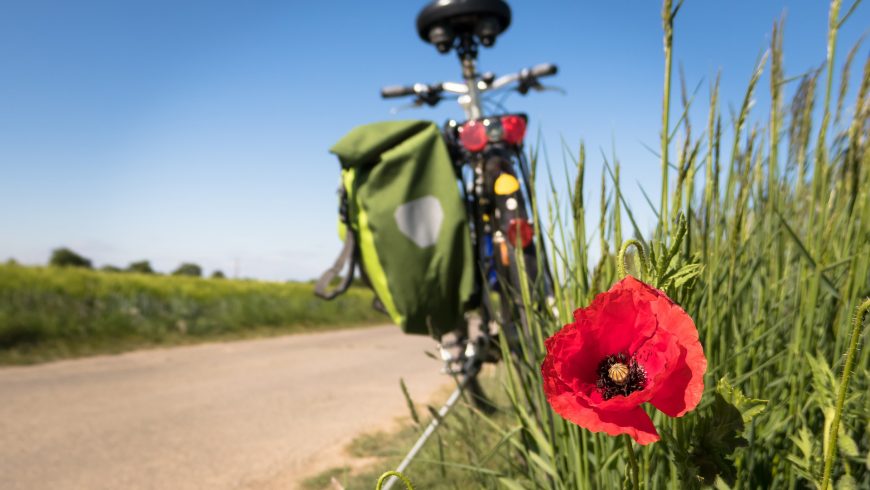 4. It Helps to Connect with Nature and with your Surroundings
Cycling allows us to explore every time new paths to reach our destination. It doesn't matter if you live in a big city or the countryside, there is a street, a corner or a park that you don't know very well. You can use your bike to get to know better the places you live, discovering and enjoying every new detail you notice.
When you travel by car or by other fats means of transportation, you cannot focus on what surrounds you. Sometimes it is better to slow down, both physically and spiritually, to acknowledge the world you are experiencing. If you are having a Sunday ride on your bike, you can for sure reach a lot of places 20 or 30 km far from where you live. Being in contact with nature is not only enjoyable but also healthy!
Getting to know the area we live in is very important to all of us and cycling can be a good excuse to do it!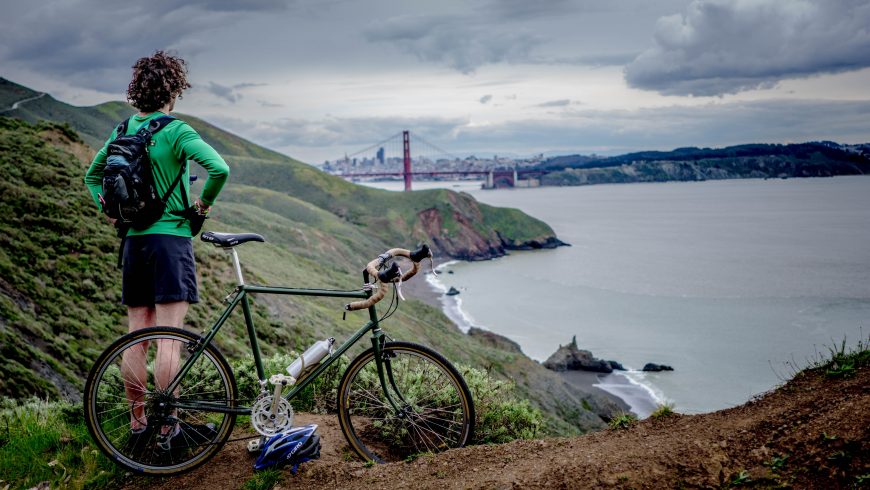 5. It is a Good Way to Socialize
By cycling in the city, you encounter a lot of people, some going in the same direction as you, some others in the opposite. It's very easy to interact with them and to start a good conversation while you rest or while you are waiting for the traffic lights. And sometimes a conversation brings to a good friendship.
Besides, for those who practice cycling as a sport, it's a pleasure to find someone to share the journey with. Probably, when you see a group of people that rides together. They started separately, but they took full advantage of their ride and met new friends!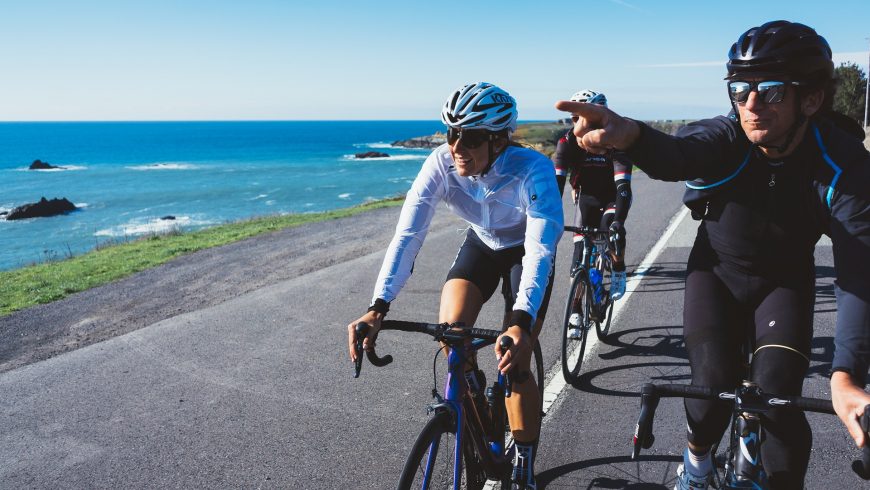 6. You Can Go Everywhere
The countryside will have no longer secrets for those who like to get long rides. But many other areas are becoming bike-friendly. If you love adventure, an e-bike ride on the mountain is what you are looking for. The air is fresh, nature is unspoiled and the landscapes will be forever in your memory.
Moreover, every year European cities are improving their "rideability", helping those who choose to move in and between the cities by bike.
Every turn, every crossroad, every new path you choose to ride with your bike gives you a sense of freedom that is simply one of a kind. One of the best cycling benefits is the possibility to go everywhere!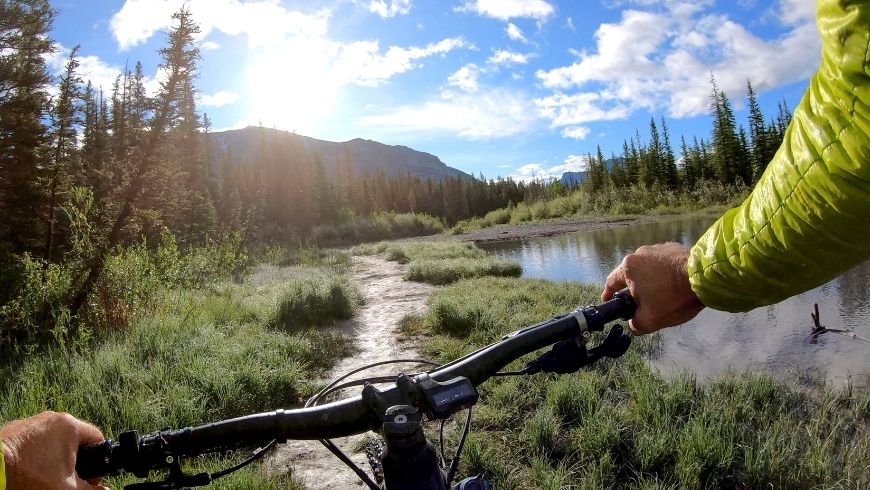 7. Cycling Makes you Younger
Everyone should do physical activity constantly during their entire life. But many sports or activities are not indicated to people over forty or fifty years old, because of their impact on the human body. On the contrary, cycling can be practiced over and over during our lives, even in old age without complications for our bodies. During a bike ride, you work on your calves, quadriceps, and gluteus, building core muscles. These are very important for our balance and our posture. What is surprising, is that you won't feel this effort, because you are riding an open landscape, with fresh air and a free mind.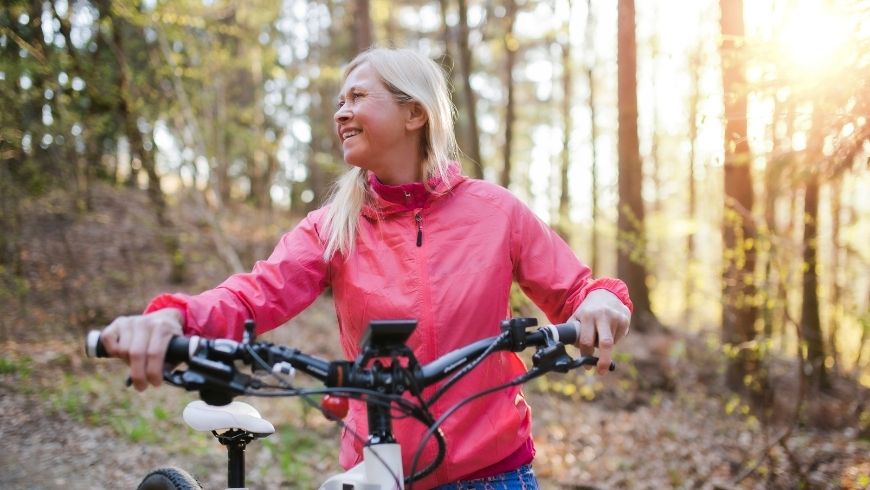 8. It Reduces Stress and Improves Mood
An increasing number of studies suggest that cycling helps to release stress. So, at the end of the day, a good ride allows you to clear your mind and to stretch your muscles. On the other hand, you can try to go to work by bike. You will be more focused and relaxed during work and, when it's time to go home, you'll have the chance to free your mind and be ready to close your day at the best. Have you ever observed a cyclist? Even during a great effort, between fatigue and sweat you can see their smile, seeing is believing!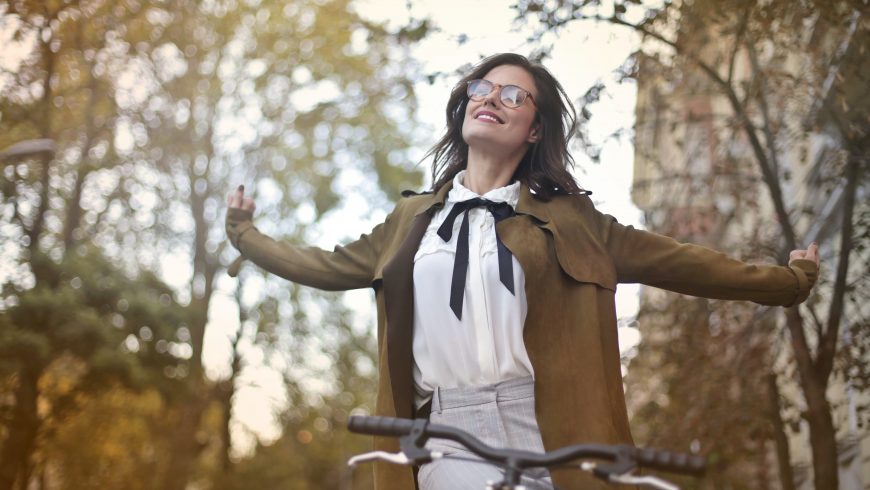 9. It's Not Heavy on your Articulations
Who has ever been leg injured and had to follow a rehabilitation treatment knows, how important can be cycling for our body. Indeed, cycling allows you to work properly on core muscles without damaging your knee and ankle joints. For this reason, those who practice cycling can continue to exercise even in old age, maintaining all the benefits of a healthy life but with no risks for their articulations.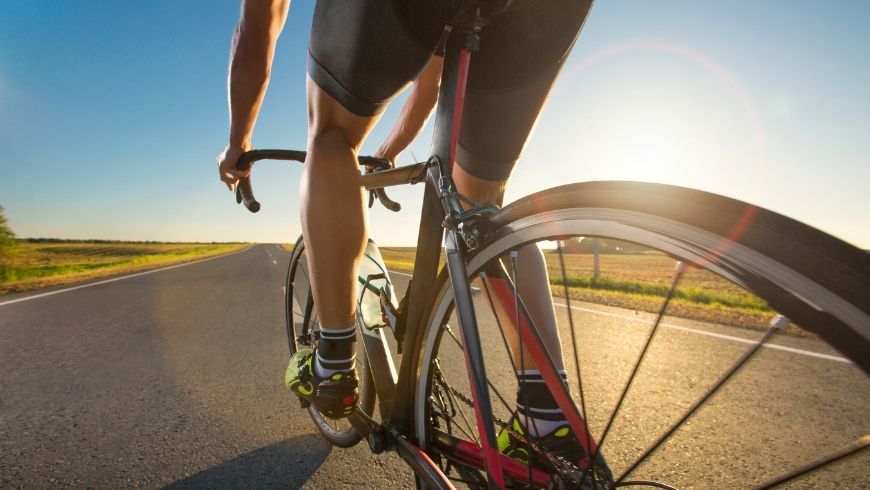 10. Cycling is Fun
Doing something we love makes it better in every aspect. On a sunny day with a light breeze in our hair, the opportunity to take your bike and have a ride is something special. Uphill or downhill, fast or slow, for a few minutes of for many hours, having a ride makes you have a lot of fun. And that's why once you've started you will not want to stop. You'll be waiting for the next time to go on a ride!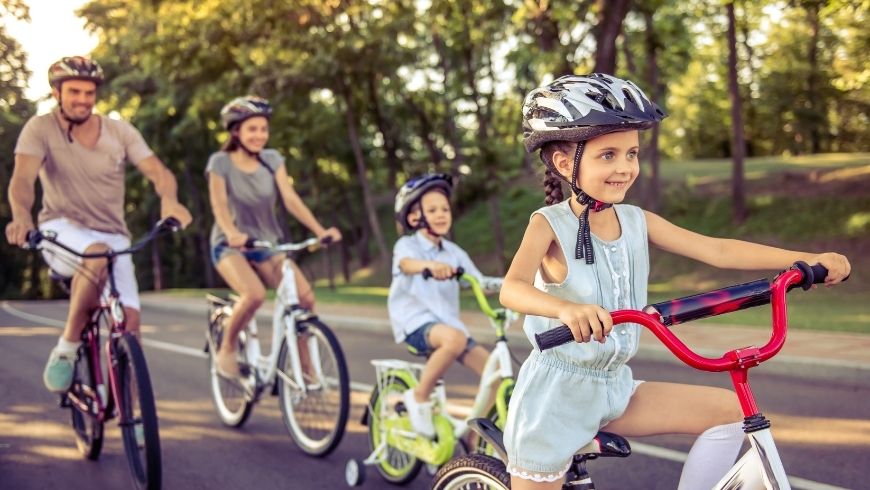 What are you waiting for? Take your bike, hop in, and start cycling to take advantage of all these benefits!