Above all, do not lose your desire to walk. Everyday, I walk myself into a state of well-being and walk away from every illness. I have walked myself into my best thoughts, and I know of no thought so burdensome that one cannot walk away from it. But by sitting still, and the more one sits still, the closer one comes to feeling ill. Thus if one just keeps on walking, everything will be all right.
Søren Kierkegaard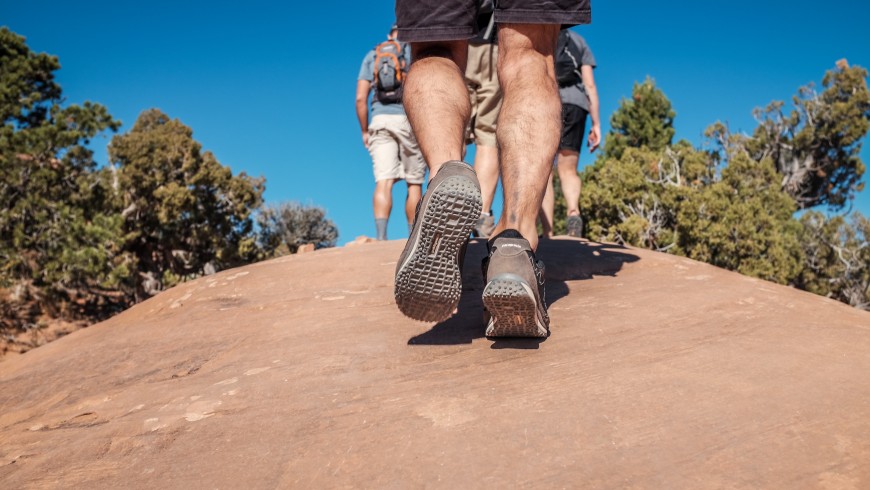 Walking is definitely the simplest of physical activities that we can experience, but is also one that has extraordinary benefits for all our body and our psyche. It takes 30 minutes a day, but even a few hundred meters can be enough to see the first positive signs. We all can do it, we just need to go outside and start walking, and at no cost, we could start getting significant benefits for our health, no contraindications. But what benefits? Let's find them out together!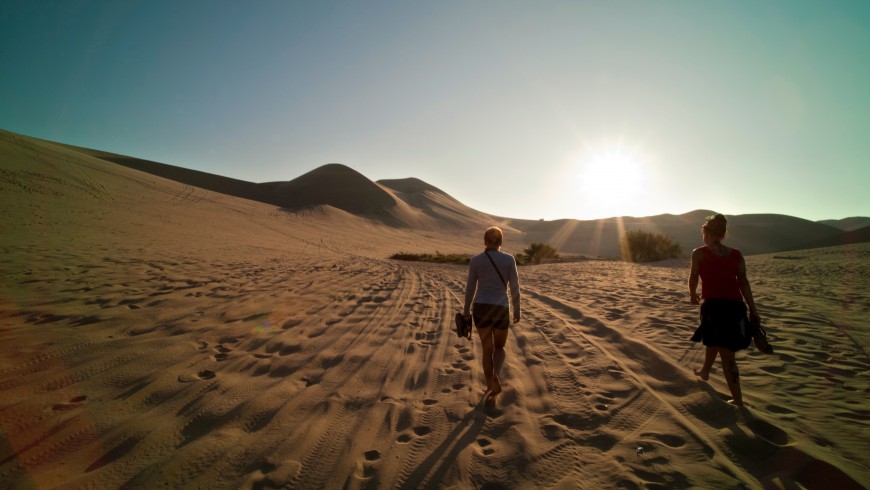 Walking is good for the heart
Walking, better at a fast pace, significantly reduces the risk of heart disease, up to 27%. It is useful to control high blood pressure, helps with the functioning of the circulatory system and reduces bad cholesterol.
Helps you lose weight
Walking everyday helps to speed up metabolism, enabling your body to burn fat better.
The right activity to strengthen bones
Walking every day, our bones are stimulated and strengthened, and bone density increases. This means preventing osteoporosis and other problems such as arthritis.
It stimulates creativity and increases productivity
When we walk, especially immersed in nature, our creative capacity increases. A study of the University of Utah and Kansas of few years ago analyzes the reaction of 56 individuals invited to spend four days walking in nature, without electronic devices. The results show that the creative thinking capacity increases up to 50%. Other studies underlining that walking increases productivity, in the United States some employees now use the treadmill while working.
We walk to improve our mood
Some studies say that walking is even beneficial in fighting depression, but all agree in declaring that improves everyone's mood. It is an activity that drives away stress and that manages to ward off negative thoughts and anxiety.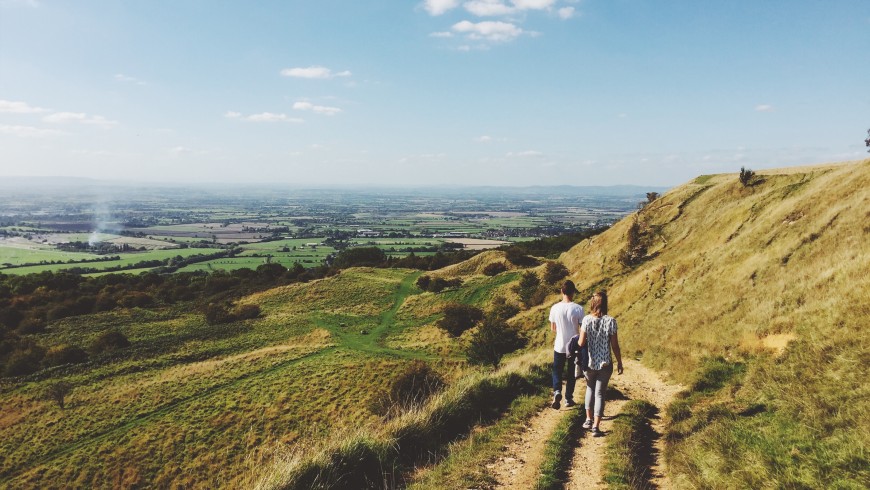 I'm sure that now you want to walk! Here then 5 ideas to enjoy a walking holiday, for a day in nature, to rediscover the pleasures of traveling by foot.
Let us rediscover the many ancient pilgrimage routes in Italy for a trip that is primarily internal. A wilderness where there are hidden hermitages and enchanting monasteries awaits us.
Who loves the sea, here they can find beautiful routes that allow you to discover in a new and different way some of the most beautiful stretches of Italian coast.
2016 was the Italian National Year of Walk and on this occasion we have selected the best paths: let's find them out together and head towards these incredible routes from North to South of Italy.
1,600 km from Canterbury to Rome, a path that weaves together history and nature giving incredible emotions. This is the Via Francigena. We chose one of the many traits that can be done, the one that runs from San Quirico to Radicofani, a challenging stretch among the Tuscan hills.
We return to the sea to discover a path that was mapped by 3 young hikers and that allows you to complete the tour of Sardinia, for a 1220 km route, between sea, dunes and forests.
You might also like: