One of the oldest towns in Val di Non and an unmissable destination for lovers of trekking and mountain biking: Tuenno is an enchanting place, capable of harmoniously combining rural traditions with modernity.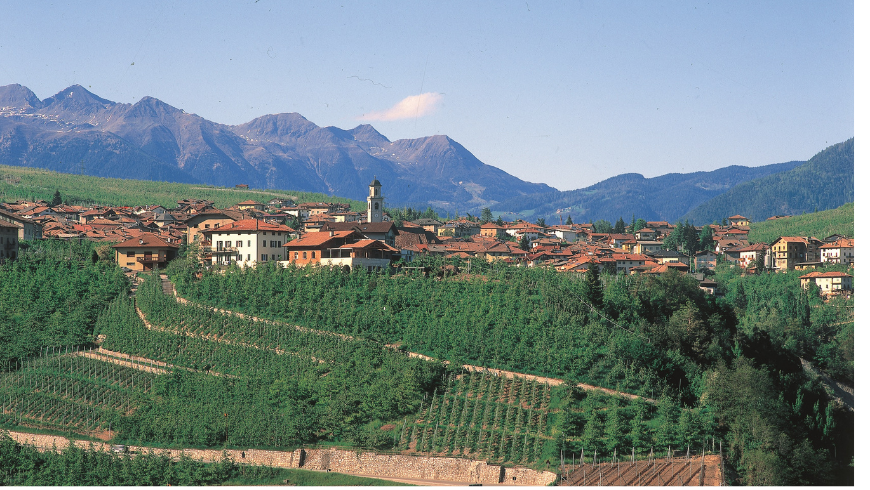 We are located at 629 meters above sea level, under the wooded slopes of the Brenta Group, in an area whose main vocation is undoubtedly the cultivation of apples. In a landscape characterized by the rows of these trees rises Tuenno, a village of prehistoric origin today made of typical low houses, tech fruit warehouses, rustic buildings, bread ovens and elegant villas.
What to do and see in Tuenno
In Tuenno you will have the opportunity to experience an exciting active holiday by practicing numerous outdoor sports. If you love trekking or cycling with your mountain bike, here you'll have endless options. In fact, you can explore the Adamello Brenta Natural Park, discover the suggestive trails through the typical canyons of Val di Non. You can also try your hand at the Dolomiti Brenta Bike path.
In summer, water sports enthusiasts can then try windsurfing and rafting in Noce stream and in Lake Santa Cristina. In winter, you can also try the downhill slopes or go hiking with snowshoes. Certainly, during your holiday in Tuenno, you cannot miss a visit to Lake Tovel. It's a jewel of the valley, also famous for the intense red color that the water once assumed between July and September. Watching the mountains reflected in the crystal clear water is truly an enchanting sight.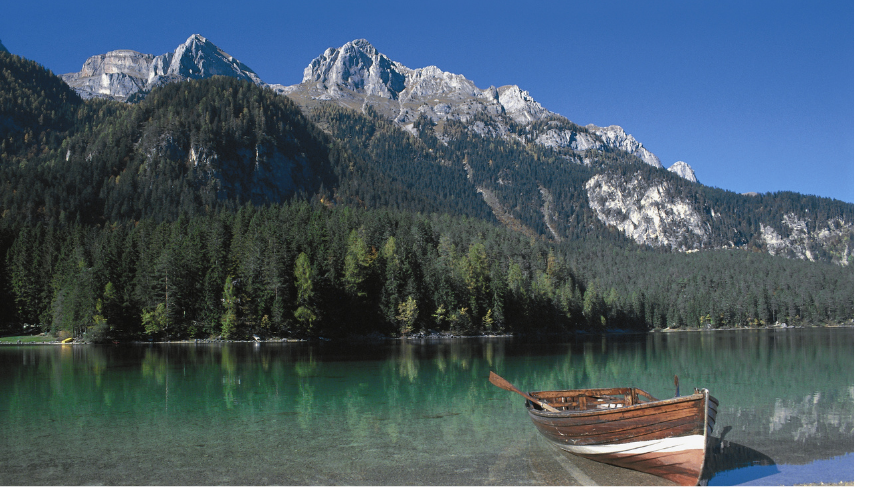 In Tuenno, as in the whole Adamello Brenta Park, it is nature that reigns supreme, however there is no lack of cultural attractions. For example, we can visit the fifteenth-century church dedicated to Sant'Emerenziana or reach the nearby Valer Castle.
Potatoes Tortel, canederli with Mortandela, apples in all ways and forms and Kaiserschmarren: your holiday in Tuenno must pass also through the typical flavors of the Val di Non. You will be delighted with every bite!
Where to sleep eco-friendly


For your eco-sustainable stay in Tuenno you can choose between the Agritur Leita, a farmhouse surrounded by greenery with a large garden and also a wellness area, and the Hotel Tuenno which offers services designed for cyclists. Both of accommodations use green energy and respect the environment. Which one will you choose?
Cover photo by Pietro Cirolini, CC BY-SA 4.0 <https://creativecommons.org/licenses/by-sa/4.0>, via Wikimedia Commons