Today, more than ever, travelers are looking for eco-friendly ways to make trips, so they can rest assured about not leaving a negative impact on the environment. According to recent research, around 87% of people have expressed their desire to travel sustainably, so they can create a positive world for future generations to live in. So if you're about to travel yourself, we're glad that you found us. Do you want to travel eco-friendly? Here's how you can make the most out of this:
Don't Fly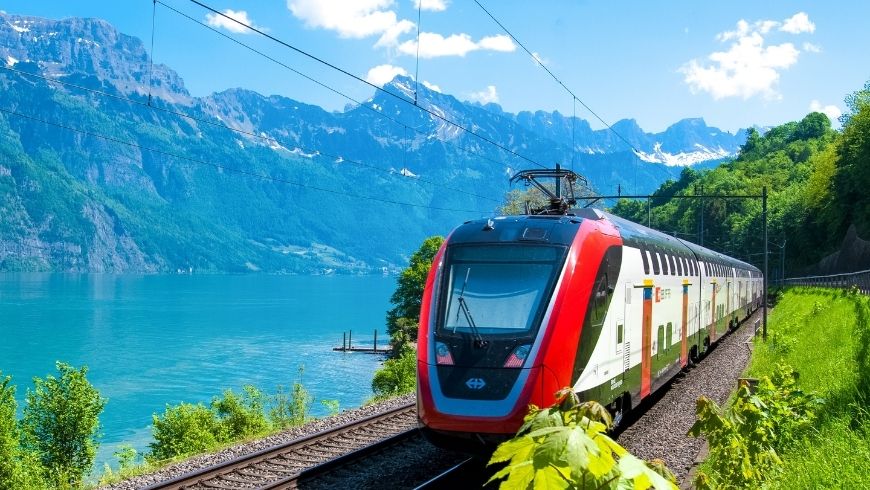 Wait! What? Don't fly? But why? Well, hold on right there! we don't mean to create a fuss for you but we're just suggesting you avoid a plane trip when you can travel by train, by road, or even on foot. After all, the easiest way to reduce carbon emissions is to avoid flying. But if you do have to fly, we recommend you avoid short distances or multiple stays. Out of all the modes of aviation, the short distances cause the most pollution per kilometer. Of course, a short flight is better than a long one but it causes more damage. instead, we recommend you to travel by train or by road if your travel destination is a few hours drive.
Pack light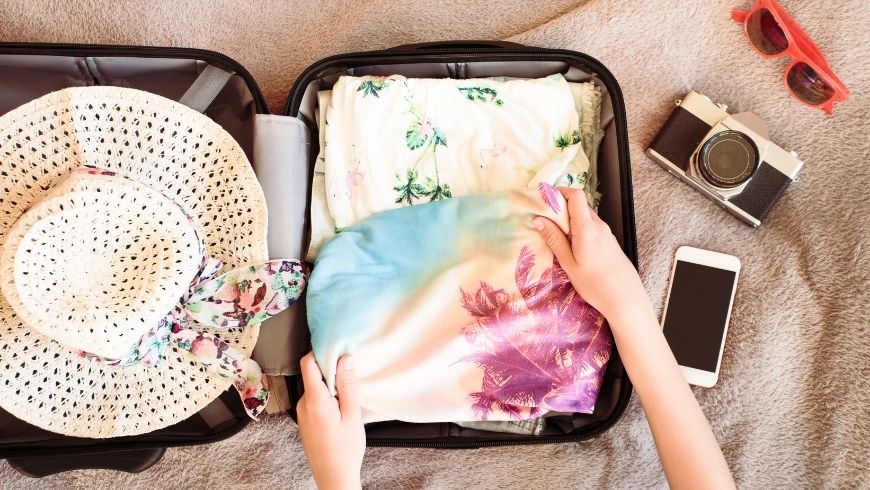 You've probably must have heard that packing your bags as light as possible is important to reduce your carbon footprint. In fact, the heavier is your luggage, the more fuel it takes to transport it by plane or by car.
You can start by choosing a lightweight suitcase and consider carefully what you need during your vacation. Remove any unnecessary packing and put your toiletries into small reusable containers. Furthermore, put in your bag clothing that you can wear multiple times and that is easier to wash while on the go.
Leave larger items, like sportive gear, at home and rent them locally instead. Otherwise, if you have to pack light but still need some essential stuff to be transported, you can contact an international moving company to rest assured that things will be in safe hands. Usually, they don't ship by plane and rely on freight shipping via water. This way, you can rest assured that minimum damage will be caused to the environment.
Be Mindful of the Carbon Emissions When You Fly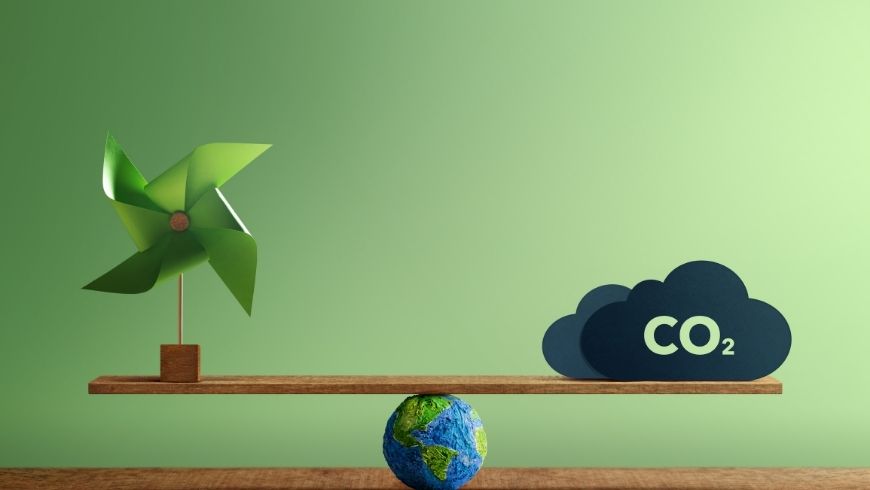 If you have decided to fly or travel by car, you can consider compensating for the CO2 emissions produced by your travel, financing green projects, such as reforestation project or projects to improve green energies.
Choose an Eco-friendly Accommodation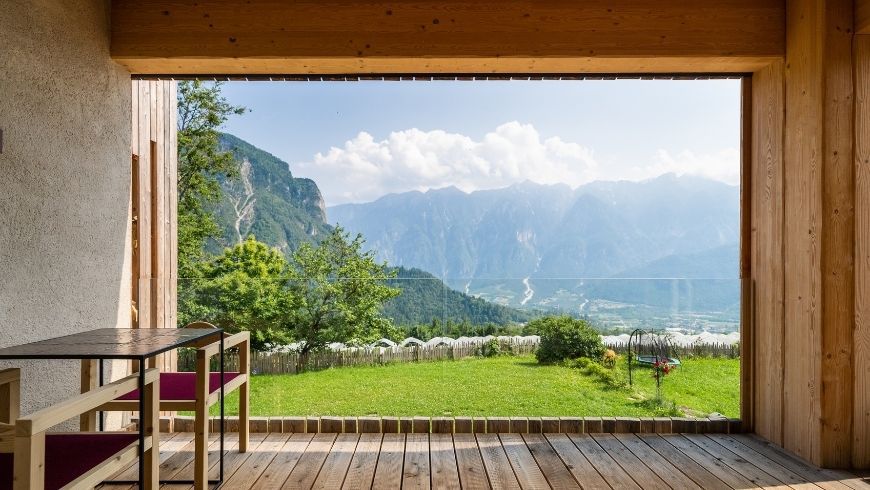 Traveling is a great way to meet new people and learn more about eco-friendly lifestyles. Choosing an eco-friendly bed & breakfast, instead of a traditional hotel, will let you the possibility of reduce your impact on the planet and finance business that are investing in a greener future. Using renewable energy, reducing waste, using organic products, an eco-friendly accommodation can significantly reduce the impact of your stay.
Hitchhike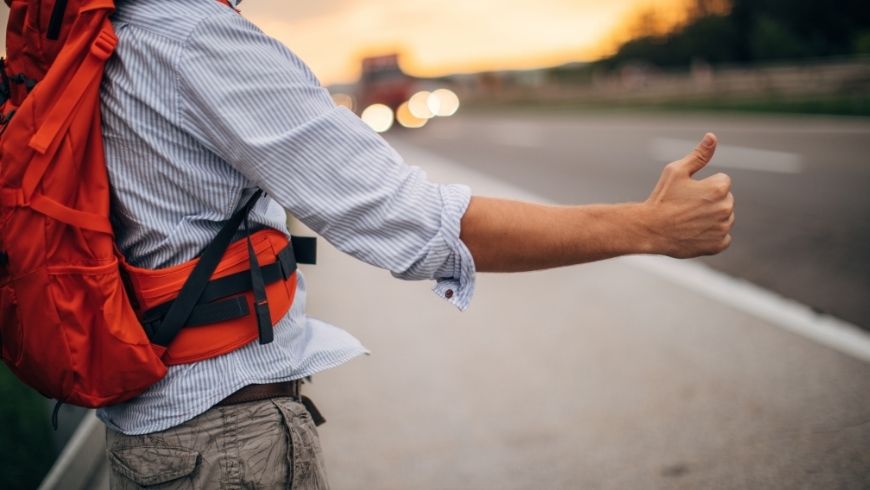 Hitchhike is one of the best ways to save petrol costs, reduce carbon emissions and meet new people. And you don't have to be standing with cardboard in your hand to stop the rain. Somebody or the other will easily pick you up. Nowadays, hitchhiking has become easier than ever. In fact, there are applications that welcome you to people who are hands-on with everything and will meet you along the way. But if you don't hitchhike, you will miss out on the fun. No wonder, hitchhiking broadens your mind and makes you feel good about yourself.
Avoid Eating Meat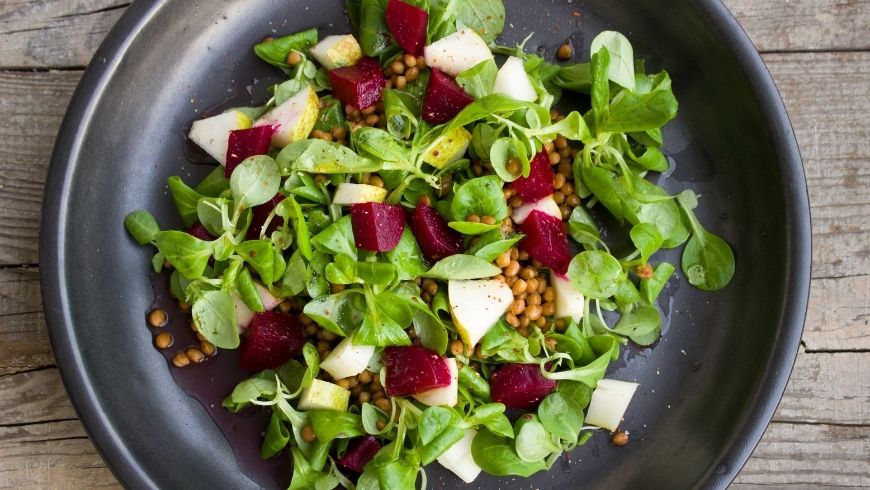 Meat has a strong impact on the environment. So, everyday, and also when you're traveling, you need to eat fewer animal products. Cutting down on meat consumption will let you discover new vegetarian and vegan dishes and will have a positive experience in your life too!
Cover image: photo via Canva PRO