Bike itineraries, high-altitude trekking, ancient villages, museums, waterfalls, eco-friendly hotels, and a lot of places to explore. Let's discover Dimaro Folgarida, located in Val di Sole, a valley in Trentino, in the north of Italy.
Dimaro Folgarida is a wonderful holiday resort situated in the Adamello Brenta Nature Park. This destination is perfect for those who are looking for lush and untouched landscapes, breath-taking spots and want to be surrounded by nature all year round.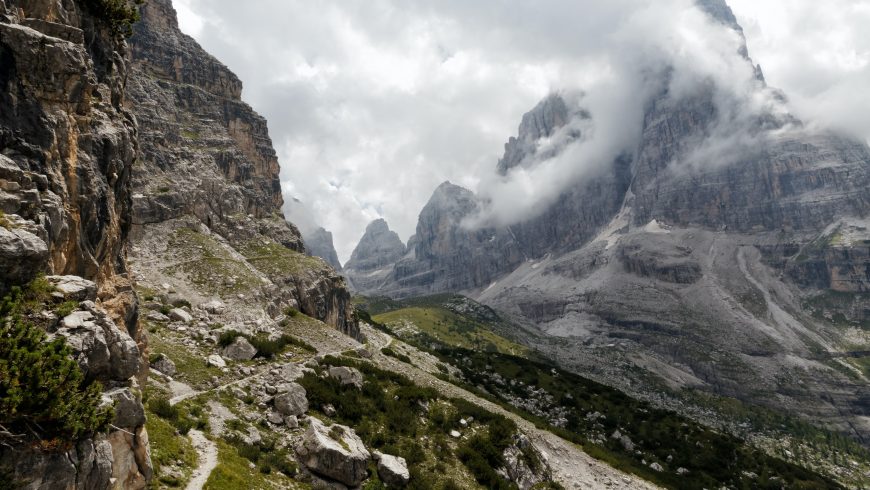 This village, overlooking the stunning Brenta Dolomites, is the last village of Val di Sole and consists of five different localities, namely:
Dimaro
Monclassico
Presson
Carciato
Folgarida
If you are wondering how to organize an eco-friendly holiday in Dimaro Folgarida keep reading. In fact, we have selected the activities you should do and the things you can't miss in this area of Trentino.  We also chose the most beautiful slow itineraries and the green accommodations. So, a lot of tips for an unforgettable and eco-friendly experience!
Green holiday in Dimaro Folgarida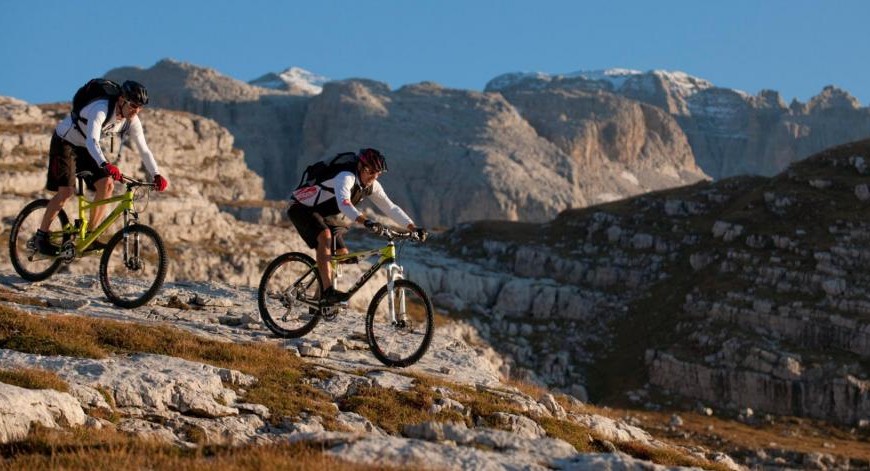 Sustainability is one of the core values that characterise not only Dimaro Folgarida but also Val di Sole in general. In fact, a lot of initiatives have been taken in order to actively preserve the environment of these places. Some of them are:
Sustainable mobility is strongly encouraged through public means of transportations, e-bikes and charging stations for electric cars
Plastic-free areas, where plastic is forbidden and substituted by glass and paper containers
Green hotels with "quality park" label
Activities for guests, so that they can learn how to respect and protect our planet
What you can do in Dimaro Folgarida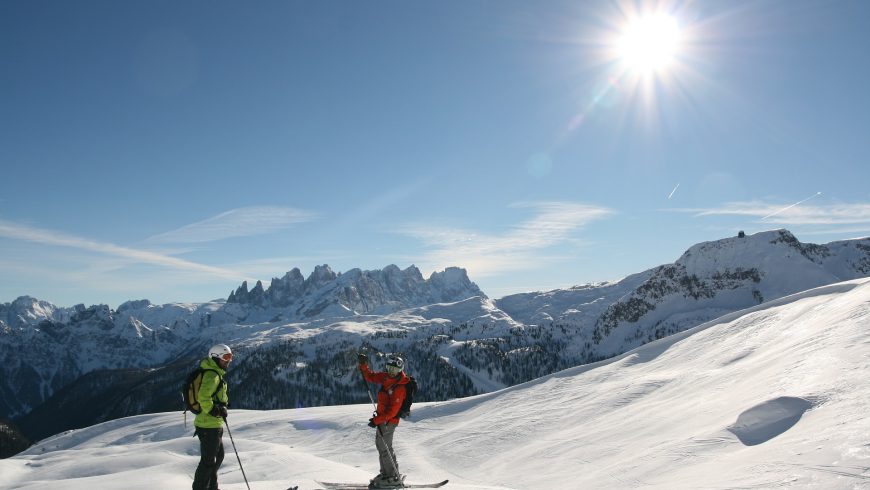 Dimaro, Folgarida, and the small villages of Monclassico, Presson, and Carciato are unique destinations, both in summer and winter.
Dimaro (766 metres above sea level) is perfect for winter sports lovers. In this suggestive place, you will find more than 50km of downhill ski slopes and 70 km of cross-country ski tracks. Instead, during summer Dimaro is the perfect starting point for excursions in the Adamello Brenta Nature Park and for bike itineraries in Val di Sole.
Folgarida (1270 metres above sea level) is a cultural centre among mountains that frequently holds art exhibitions, conventions and film projections. During summer you can't miss Nordic-walking itineraries and water sports in the Noce river. In winter, the main attraction is the ski area of Val di Sole, which boasts 120km of slopes surrounded by Brenta Dolomites and the Ortles-Cevedale group.
Eco-friendly accommodations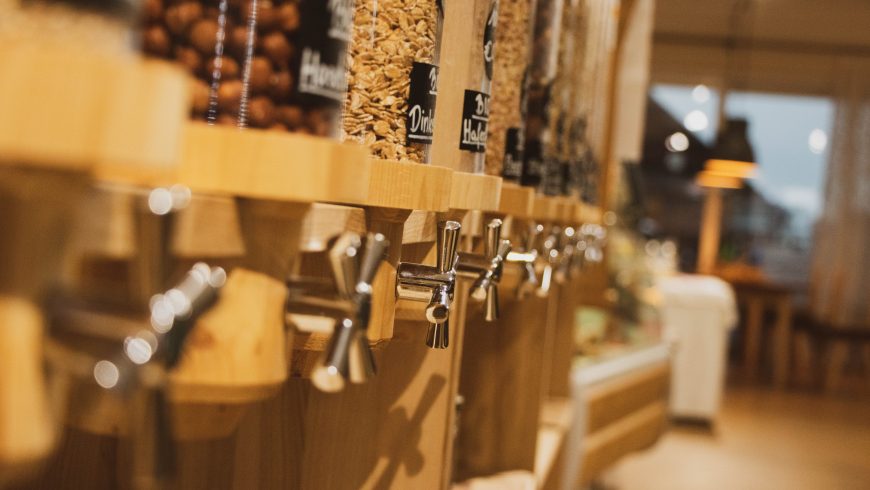 Both in Dimaro and in Folgarida there are several green accommodations that boast CETS quality park label, due to the sustainable strategies adopted. Clicking on Ecobnb you can check these practices, from the use of organic food and natural soaps to the removal of plastic and the use of green energy from renewable sources.
The choice of green accommodations is really wide. In fact, you can choose among eco-friendly bed and breakfasts, family-run hotels that offer activities for their baby guests, bikes hotel and even romantic ones. These offer wellness activities such as sauna, pool… never forgetting green values.
The attention towards the environment and the green experiences promoted by the eco-hotels are numerous, for example:
Meals prepared using local and organic produces
Green energy
Elimination of plastic and single-use products
Vegan and vegetarian dishes
Charging stations for electric cars
Walks and itineraries in Val Meledrio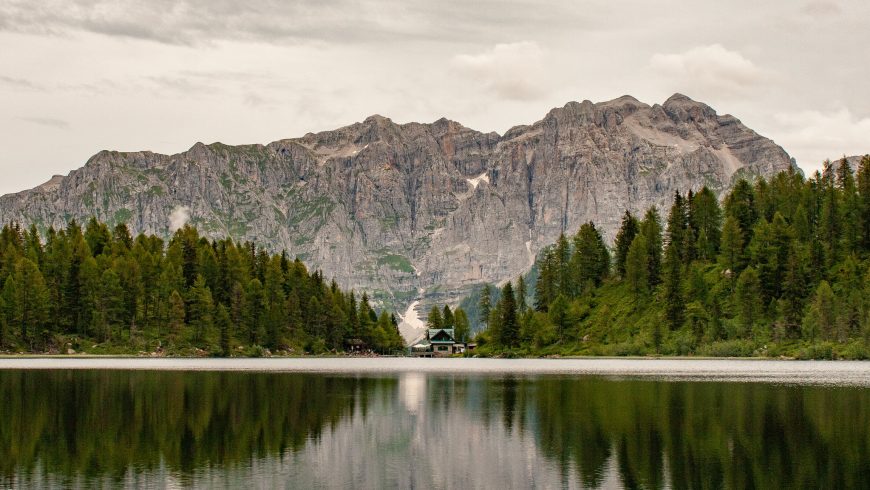 This astonishing area is the ideal place for tiring or relaxing walks. On the path in Val Melederio that links Dimaro to Folgarida, you can find an attractive trim trail. There a complete map of all the paths is available.
Some of the least tiring itineraries include the Malghet Almazzago path and the lake Malghette path (1890 above sea level). The first one crosses coniferous forests and grazing lands overlooking Val di Sole, while the second one goes from Folgarida di Dimaro lodge to Vigo lodge, reaching the suggestive small lake.
These walks are ideal for those who want to be in touch with lush and untouched nature but without going too far from Dimaro and Folgarida.
Have fun riding through Val di Sole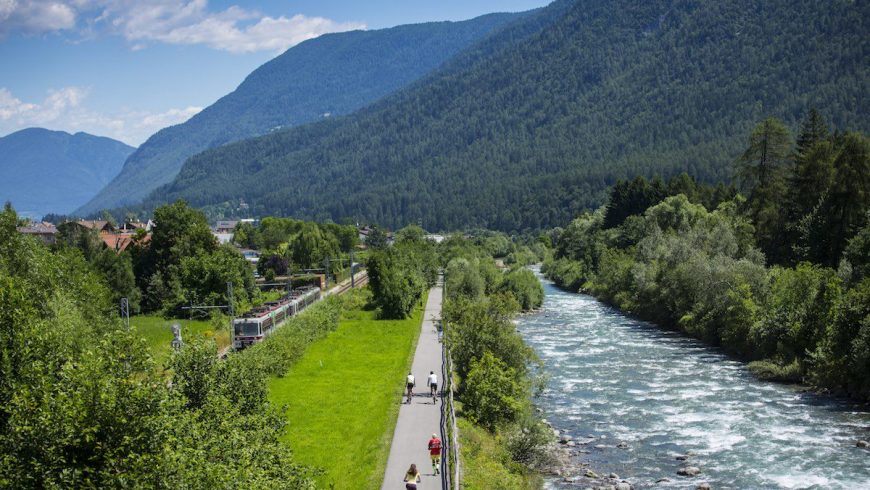 Are you a bike lover? Then you can't miss the wonderful Val di Sole bike path. It is 35 km long and suitable for everyone since the difference in altitude is only 565 metres. Riding this path means relaxing while running along the Noce river. You can also admire breath-taking landscapes of woods and fields completely surrounded by nature.
Monclassico, the village of sundials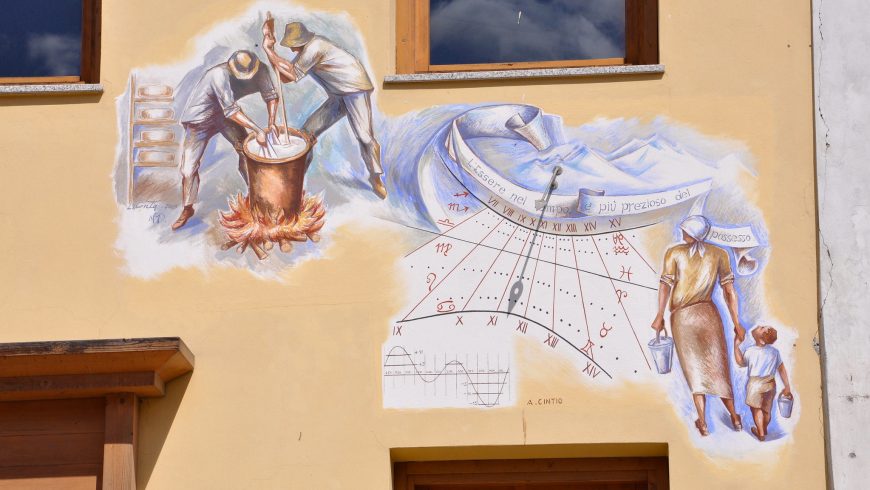 In the streets of the village of Monclassico, you can notice 55 sundials that make this destination unique. You can find them in different spots of the village, making it an open-air museum. On every sundial, you can see different mottos, symbols and stories. You can admire the sundials on the facades of public and private buildings as well as in parks and gardens.
Visit the Val Meledrio eco-museum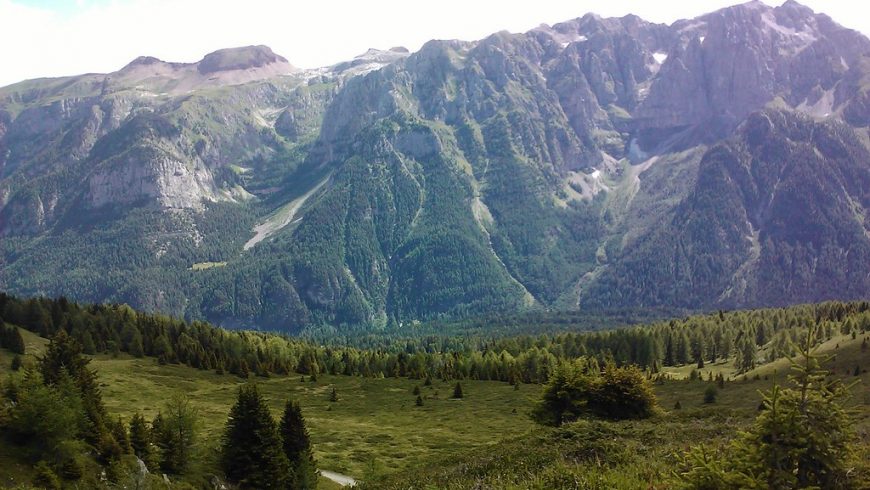 The Val Meledrio eco-museum is located near Dimaro Folgarida. It is an open-air exhibition that tells the history and the cultural traditions of the valley. The past is recalled and the bond between culture and territory is clear. The itinerary includes several stages. Some of them are the church of Dimaro, the Venetian sawmill at the entrance of the village, the "fosinace" (the place where iron was produced) and the "calcara", the ancient furnace.
Discover the world of the Alps in the honey museum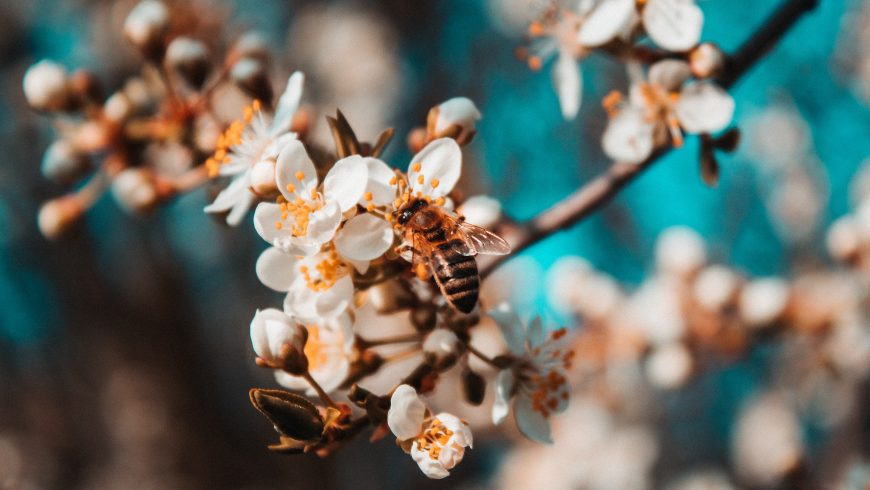 Honey lovers can't miss the MMAPE – the museum and mill of bees.  This museum offers a sensory journey in the bees' world. It includes several activities that promote apiculture, the production of honey and other products and shows the spectacular world of these insects. The commitment to sustainability is vital, in particular to the protection of these charming animals.
Fly through trees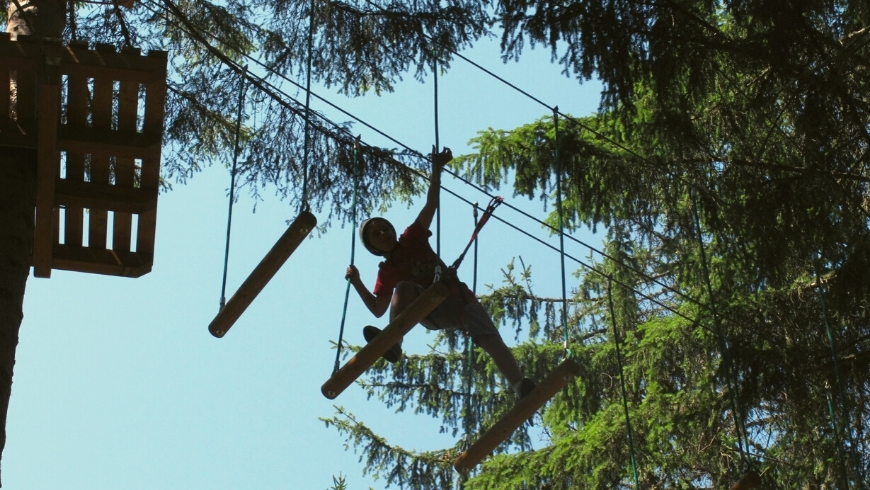 If you enjoy visiting adventure parks, then you can't miss Val di Sole flying park. It is the biggest adventure park in Trentino and it offers numerous acrobatic air experiences. The paths are built on centuries-old larches where guests can have an unforgettable experience in touch with nature. Moreover, the park promotes respect for the environment and offers different safe itineraries suitable for all ages.
Admire Pison waterfall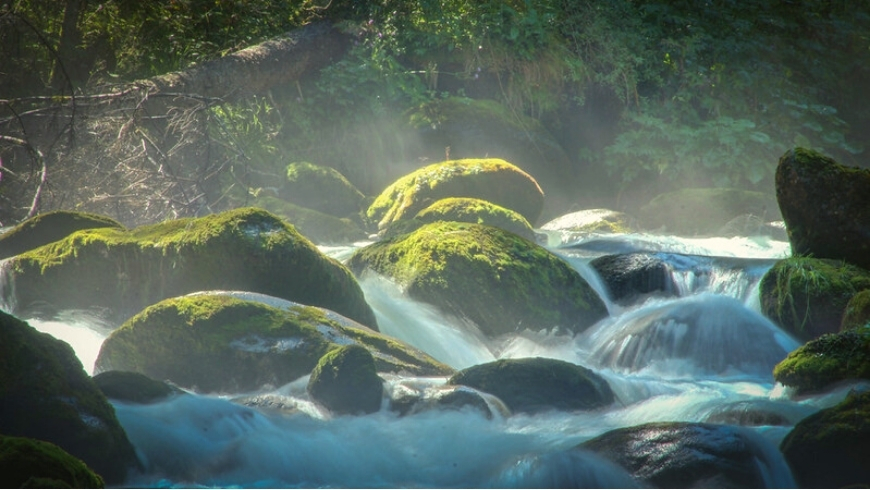 Another place you should visit is the Pison waterfall. In the middle of Val Meledrio, this stunning waterfall springs from the namesake stream. It is a unique place, where the sound of the falling water echoes in the surrounding wood. So, sounds, colours and sensations make this place highly evocative. You can reach the waterfall from Dimaro travelling along the main road to Folgarida and going up to Val Meledrio. Running along the river you finally reach the Pison bridge from where you can admire the waterfall.
High-altidtude trekking on Sasso Rosso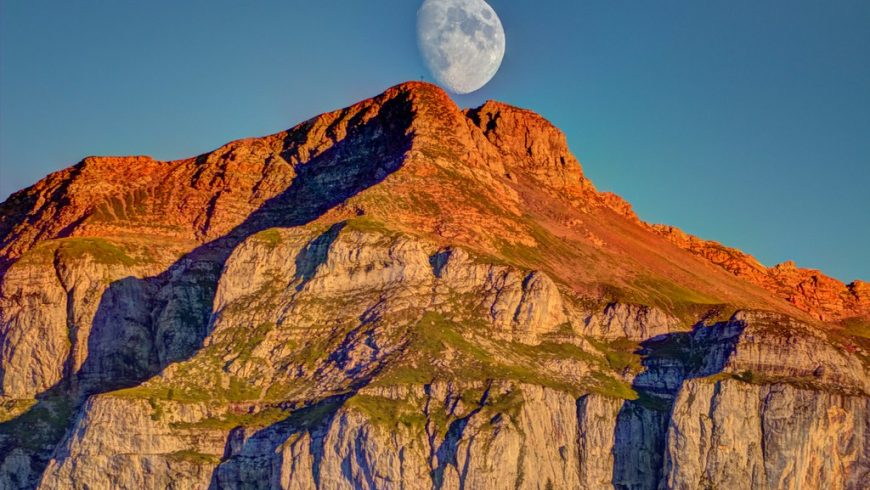 If you like high-altitude trekking, then you can't miss the opportunity to make an excursion on Sasso Rosso. This mountain is 2.645metres above sea level and is the natural border with Val Nana. Maybe you are wondering why the name of this mountain is Sasso Rosso- literary, "Red Stone". For those who visit this place, the answer is clear: in fact, unlike the other mountains of the Brenta group, this mountain is red. This itinerary is particularly well-known thanks to "Paleofrane", stones that have developed through erosion and sediment. Their shape is therefore very particular. The itinerary on Sasso Rosso is characterised by unusual landscapes, whose beauty will surprise even the most expert hiker.
Are you ready for your next adventure in Trentino? Walks in nature, green hotels, and sustainable experiences in Dimaro and Fogarida will make your holiday special!
Cover image by Wikimedia