For those who want to spend a sustainable holiday surrounded by nature, between a walk in the woods and an afternoon at the spa, Trentino becomes a paradise. Let's discover together a corner of this region!
We have often talked about Trentino: a region where nature is still uncontaminated, where the mountains leave you breathless and the valleys keep small blue gems and picturesque medieval villages. Today we are going to discover Caderzone and Val Rendena, where there's waiting for us an eco-friendly hotel with a great and interesting organic restaurant.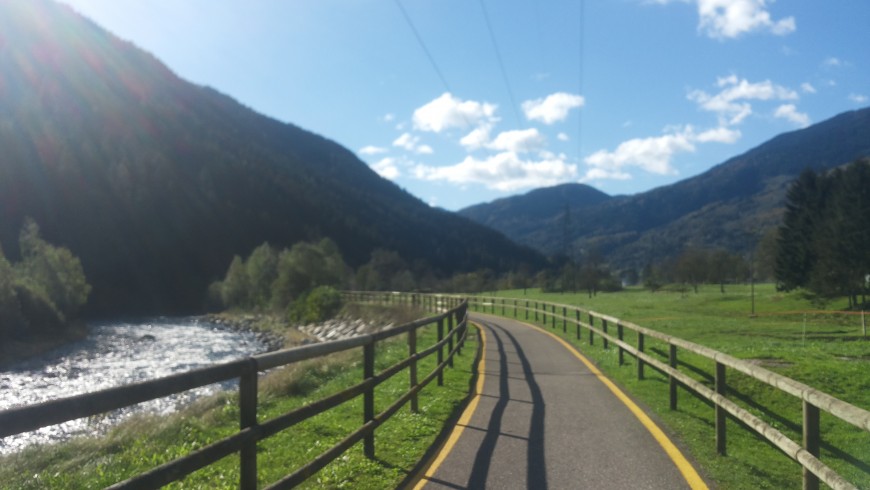 Caderzone overlooks the two banks of the river Sarca, in the heart of the Adamello Brenta Natural Park, the region's most extensive natural reserve. It is a place where you can still feel and live the peasant tradition, which lives harmoniously with the new tourist vocation.
From here, from the ancient houses with the characteristic faces and the old country farm, it is easy to start exploring nature: we can reach the Alpine lakes of San Giuliano and Garzon, stay speechless in front of the Nardis Falls or bike along the river Sarca until we see it dive on Lake Garda.
The Caderzone thermal baths
The water of the ferruginous source of St.Antonio, which flows over the village, guarantees the well-being of the locals for centuries: in Caderzone you will find a modern and wonderful wellness center.
A sustainable hotel in the small medieval village of Caderzone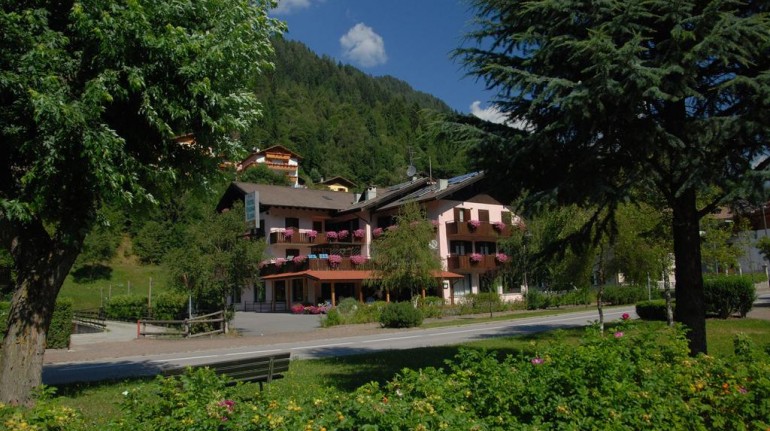 In the middle of the green meadows and the ancient farm of Caderzone there is the Hotel Regina Elena, a beautiful accommodation very attentive to sustainability and respect for the environment. Electricity is produced with photovoltaic panels and purchased from 100% renewable sources. To optimize consumption the use LED bulbs and waste is carefully managed.
The hotel's pearl is definitely the restaurant. The kitchen uses organic produce preferring vegetables, cereals, legumes, and good local produce. You can taste freshly milled milk, white yogurt, fruit jams, a home-made healthy bread, cereals and legumes, Marano cornstarch flour and excellent local honey. The dishes tell us a great passion, attention, patience and respect for raw materials. The menu offers many specialties of Trentino cuisine, strictly homemade, such as strangolapeteti, canederli, polenta, baked potato pie and apple strudel. Next to the hotel there is a small eco-conscious garden where there are officinal and aromatic plants, brightly colored flowers and a beautiful red azzerus, an extinct plant. A small world that becomes an ideal corner for resting on the still hot evening sun.
Ready to go?
You might also like: