It will be an understatement to say that many of us didn't spend this Halloween as we would want to. However, there's hope that next year, as we're out of this pandemic, we will be able to enjoy this holiday again and maybe even travel to places that offer spooky experiences.
Europe is undoubtedly one of those destinations, with its mysterious castles and their chilling stories. And, if going to Europe is in your plans next fall, we recommend visiting these three castles around Halloween to get the experiences that no other place in the world can offer.
1. Akershus Festning, Norway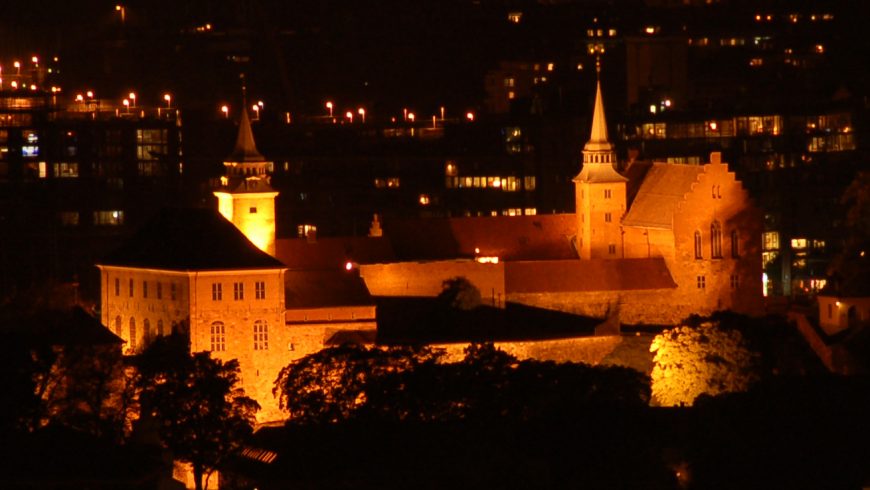 Located in Norway's capital of Oslo, Akershus fortress is one of the country's most popular destinations, mostly for its medieval style.
However, every local will tell you that the fortress is haunted, and you can encounter many paranormal activities while visiting it.
Norwegians claim that because Akershus held a lot of prisoners in the past, their souls are still haunting this fortress to this day, seeking revenge. People report hearing whispers coming from the dark corridors, seeing shadow figures, and some even say they got pushed in their backs.
Whether it's true or not, you need to experience Akershus by yourself to find out. But there is definitely a reason why people call it the most haunted place in Norway.
How to get there? 
When in Oslo, use the city's public transportation – busses number 31, 32, and 150, or trains number L1 and L2 to travel to the fortress.
2. Dalhousie Castle, Scotland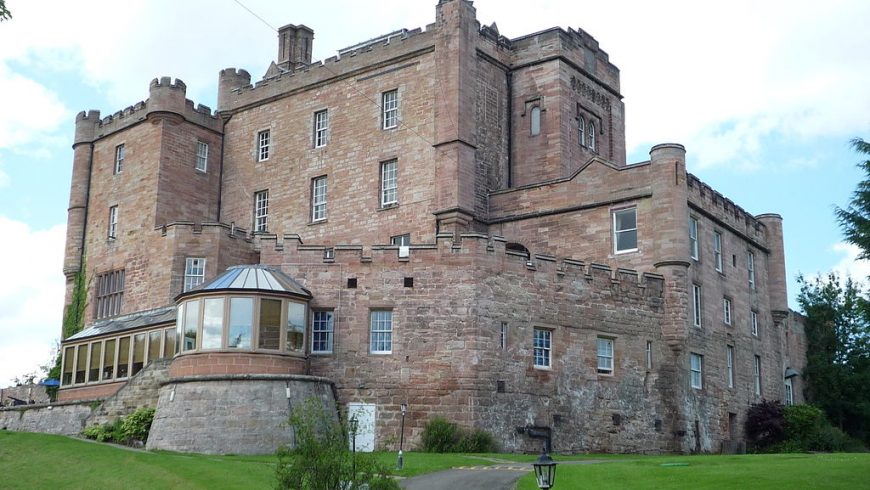 Visiting a haunted fortress is already fun, but would you like to sleep in a haunted place?
You can definitely do that in Dalhousie Castle, located in Edinburgh, Scotland. The castle also functions as a hotel and uses the rooms that are supposedly haunted as tourist attractions.
Dalhousie is rumored to be haunted by two little girls, and people say that one of them likes to tickle people's feet when they are asleep. There is also a ghost of Lady Catherine, the mistress of one of the castle owners, who was killed by his wife. The castle staff calls her the Grey Lady, and you can sometimes hear her moans in the corridors of the castle.
How to get there?
The fastest and easiest way to get to the castle is to take the train to Newtongrange, and then get a taxi ride to the castle, which won't take too long.
3. Moosham Castle, Austria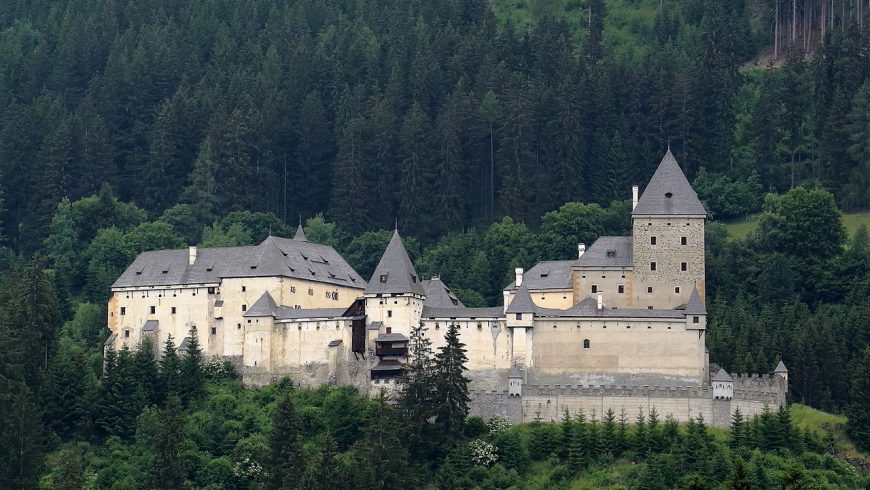 This is undoubtedly one of the oldest castles in Europe, built around 1191. Moosham castle withstood many historical hurdles, and its architectural style and location will definitely amaze you.
Moosham castle is also rumored to be haunted by the witches who were prosecuted and killed there during the Salzburg witch trials between 1675 and 1690. During these trials, 139 people were killed, among them were also little children accused of witchcraft.
Vengeful spirits of those unlawfully prosecuted are still haunting this castle to this day. When visiting Moosham's dungeons, you can feel their anger and pain, they will whisper in your ear, push you. Castle staff also claims you can still hear the prisoners cry at night for help.
How to get there?
The easiest way to get to Moosham is from Salzburg on bus number 270. The whole trip takes around two hours. However, if you don't want to travel back and forth, you can rent a room in the hotel near the castle.
Go to Europe for the Ultimate Spooky Experience!
Even if you are a dedicated ghost hunter and think you've seen everything, Europe has a lot of surprises up its sleeve. The castles we described here today, with their chilling stories and terrifying inhabitants, will definitely win your heart.
But for those, who take ghosts and paranormal activities with a grain of salt, these castles are still a wonderful place to visit for their museums, architecture, and history.
Cover image: Moosham Castle, Austria. Photo by Markus 'Mex' Winkler, via Wikipedia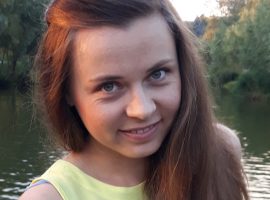 Kate is a passionate writer who likes sharing her thoughts and experience with the readers. Currently, she works as an online reputation manager, you can check here. She likes everything related to traveling and new countries.