Walk into the past and learn about interesting history. Did you know that Slovakia is one of the countries with the most castles per person?
In fact, 180 kingdoms were in Slovakia in the past. Nowadays, you can still visit 120 of them, either ruins or good conditioned ones. Exploring their majesty is a great idea during your trip through this country. Each of them has a personal story to tell. You just need to go and listen to the walls telling the interesting history and legends of the kingdom. Let's discover the most amazing castles in Slovakia!
Bojnice castle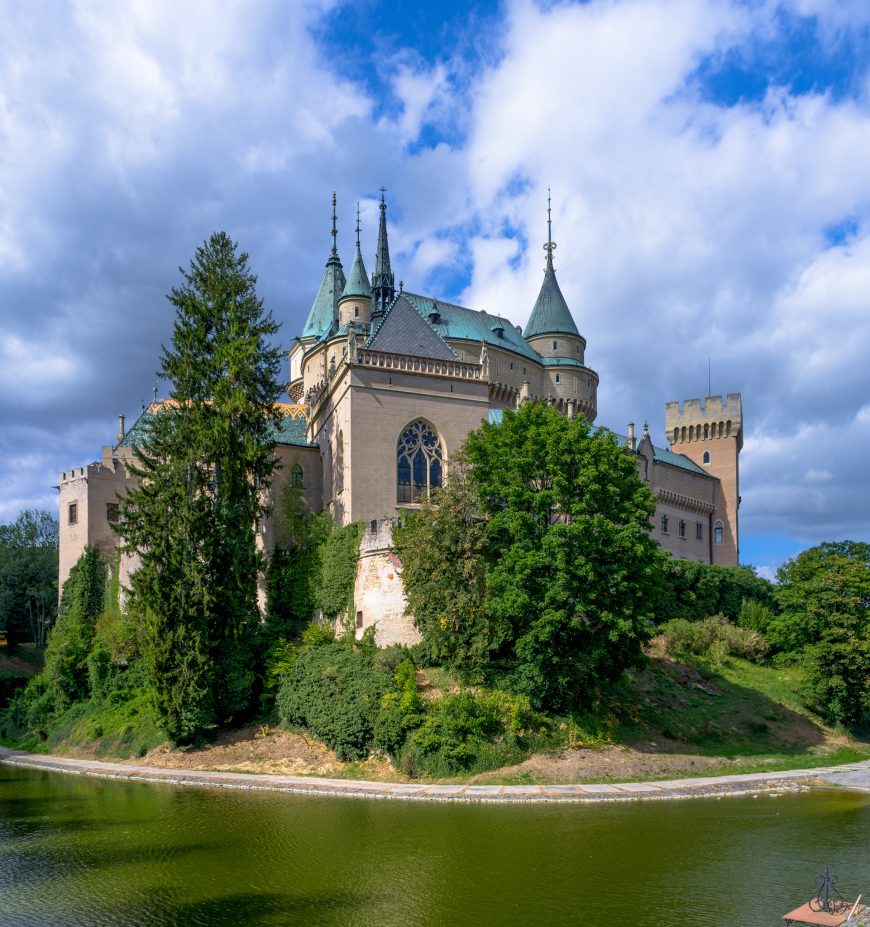 One of the most beautiful and visited castles in central Europe. During the year, many events are held here, from ghost festival, night visits, Christmas events up to sightseeing for kids with princess. Many legends and stories can be explored in the castle. Some of them scary, but some could be one of the most heart touching you´ve ever heard. It is a good choice to travel with children to Bojnice town, as there is also the oldest Zoo in Slovakia, Prehistory museum, falconers and for parents- thermal wellness & spa.
Spiš castle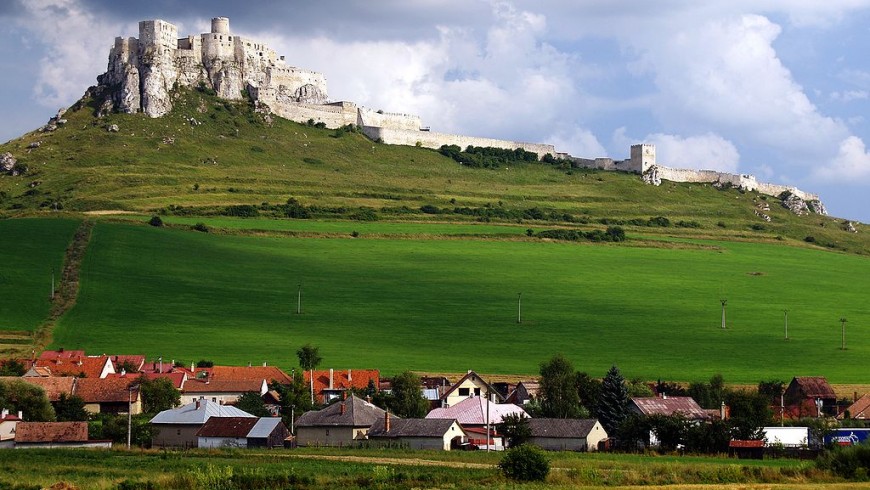 This castle is special for its largeness. It is one of the biggest castles in Europe and it is part of UNESCO World Heritage Sites. Interesting comments from the guide will bring you hundreds of years into the history. From this beautiful castle, you can see Spisske Podhradie, Spisska Kapitula and in the sunny weather, you can even see hills of Tatras. Interesting fact is, that sousliks live in the large "garden" of Spis Castle and when you are quiet, you can see them running around you.
Devin castle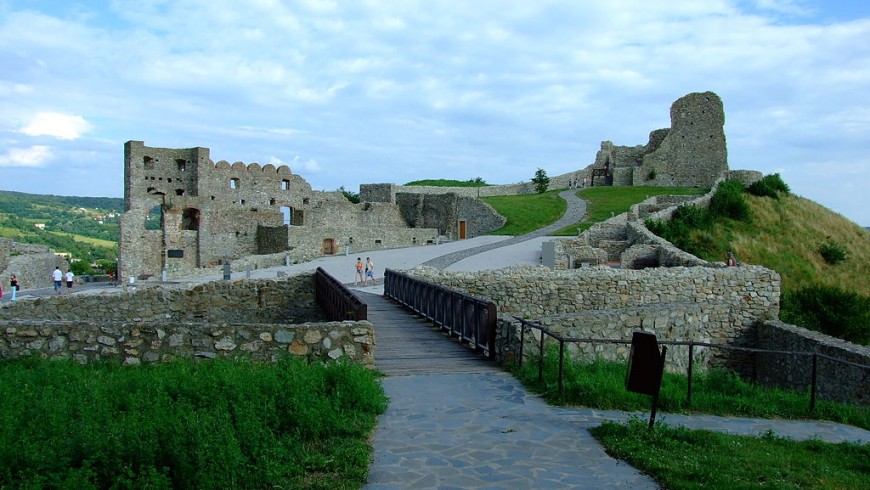 Standing on a massive cliff, Devin castle has a perfect view of the confluence of Danube and Morava rivers. Castle serves the museum with several exhibitions. However, if you decide not to go to the museum, you will still enjoy the relaxing atmosphere of this castle. Maiden Tower, the most picturable one, serves many legends about beautiful virgins, imprisoned in the tower, eventually jumping for their deaths. Did you know, that Napoleon himself ordered the castle to be destroyed?
Orava castle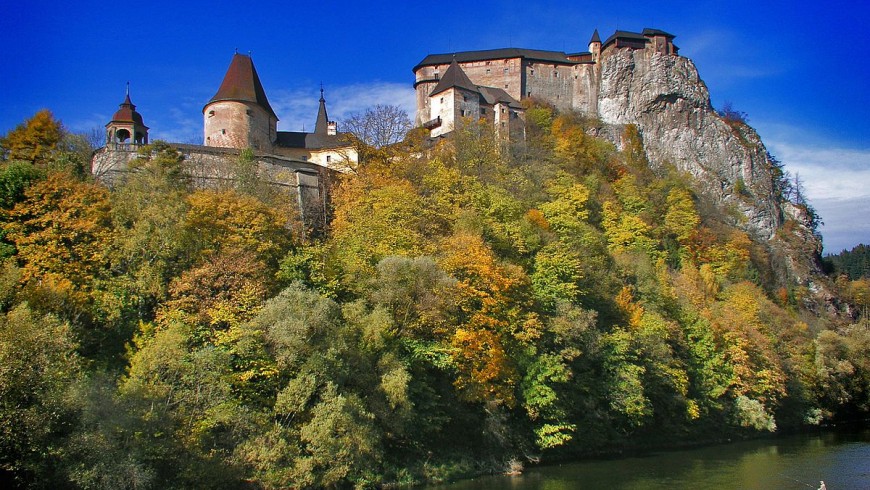 Situated on a high rock above the river Orava, one of the largest and most beautiful castle can be found. It was constructed in 1241. In 1800, the castle burned out, however Francis Zichy renovated it almost immediately. Journeys and exhibitions through the castle will take you far in the past. Night walks with theatre performances during the peak season are becoming more and more popular for all age categories.
Trencin castle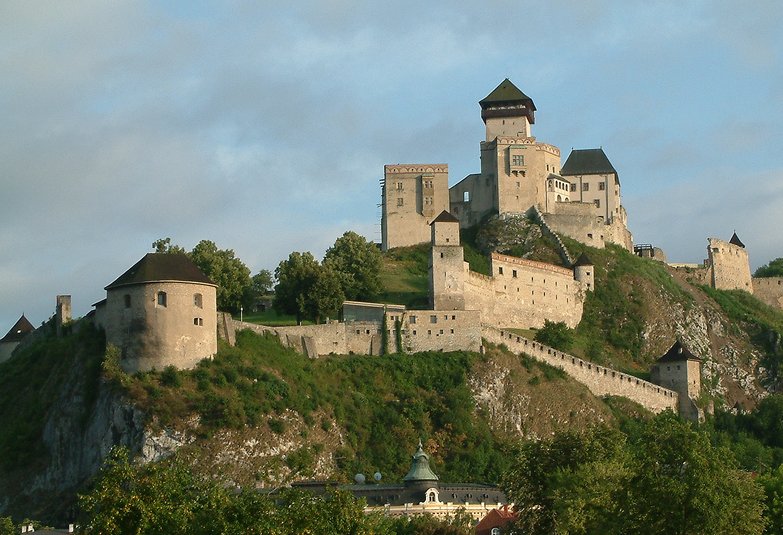 Along with Spis and Devin, Trencin castle is also one of the biggest in Europe. It is built on steep rock formation and dominates in the city of Trencin. Beautiful legends about this castle are told to all children around Slovakia. Here is one of them:
Stefan Zapolsky, the lord of Trencin castle seized the most beautiful princess of Turkey- Fatima. Omar, Turkish prince came to Slovakia with load of gold to buy Fatima off, as he loved her so much. The lord of the castle was cunning and told Omar to dig a well in the courtyard of the Castle. It took 4 years of hard work, when Omar finally extracted water from the hard castle rock. Omar and Fatima were given lord´s blessing and could finally leave back home.
Beckov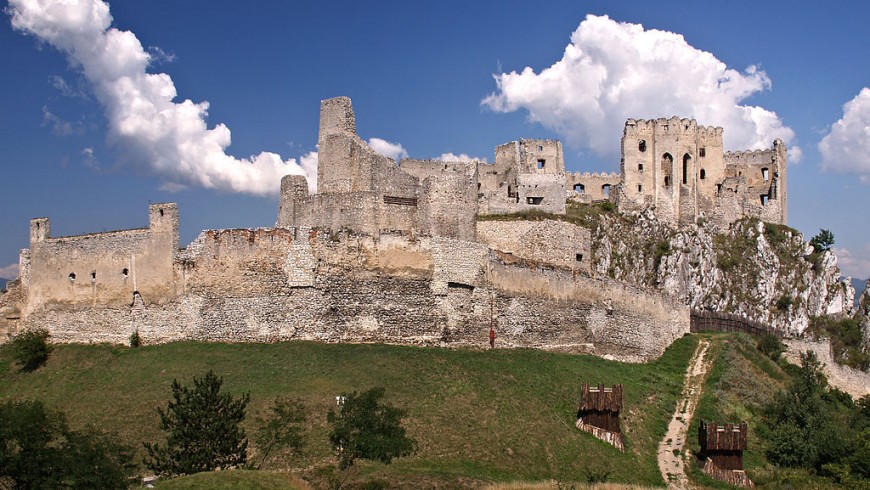 Dominant feature on the horizon – Beckov castle is one of the oldest castles of former Austro-Hungarian Empire. It stands on steep high cliff over the longest river in Slovakia- Vah. Legend says, that the castle was built by Duke Ctibor for his clown Becko. Below the castle, you can find town museum, where you can learn more about the history.
Bratislava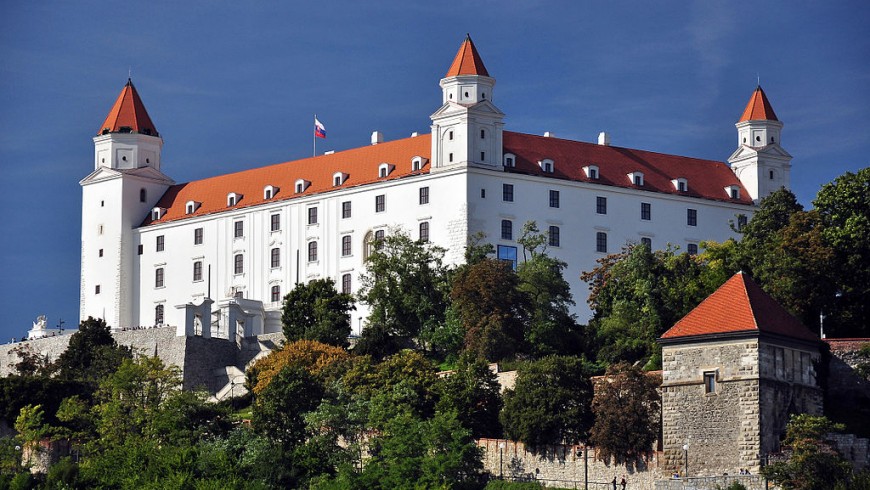 Bratislava castle dominates above the capital of Slovakia. It was built in 9th century. The castle proudly stands on the hill above Danube river and it is a symbol of Bratislava. 11 kings and 8 queens were crowned in this castle. It is created by four wings, each of them has its own corner tower. Nowadays, Slovak National Museum is situated in Bratislava castle. Outside the castle is perfect zone for relax and enjoying panorama views of the city.
Cachtice castle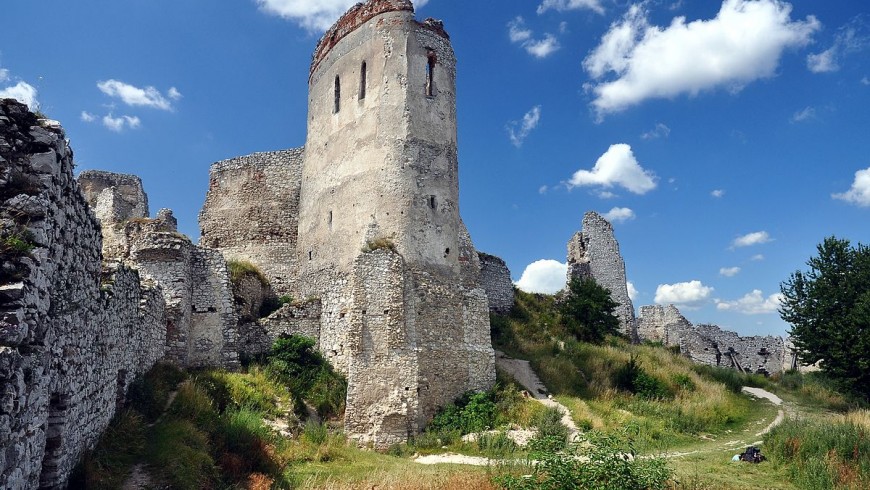 One of the most mysterious castles. Ruins of this castle can be found above the village Cachtice. It is the most popular because of bloody countess Elizabeth Bátory. She believed that she will stay young and beautiful, when she will take baths in the blood of young virgins. 600 of girls were killed in this castle because of her manners. The countess was condemned to a lifelong prison in 1611 by Paladin Thurzo. The story about Elizabeth Bathory still lives in this castle as a subject to numerous literary and theatre works.
Krasna Horka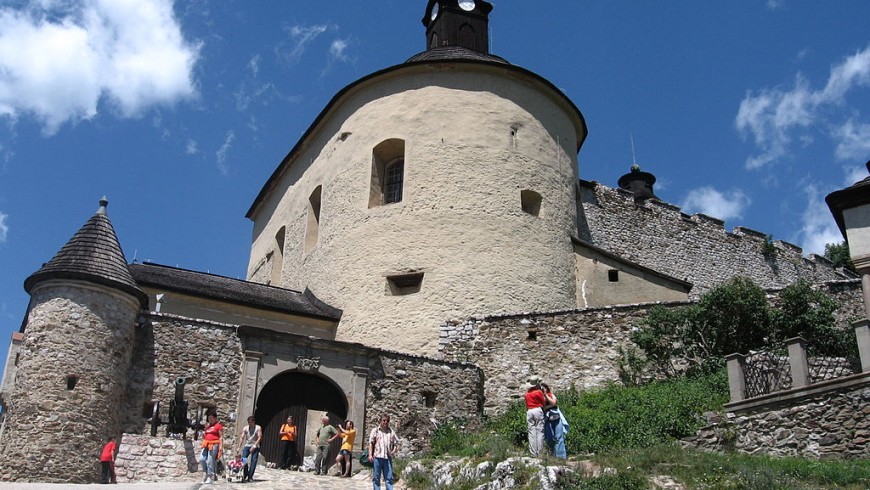 The castle is situated near Roznava. It can be translated as "Beautiful Hill" and it is majesty right in the heart of Slovakia. "Krasna Horka Lady"- Sophia Andrássy-Serédy rests in a hyaloid sarcophagus inside castle's chapel and is the main attraction. In 2012, extensive fire hit this castle and now, it is still in reconstruction. The whole roof was burned out. Till the fire, Krasna Horka somehow managed to escape the time and plundering. Not war, neither time were able to destroy it.
Filakovo castle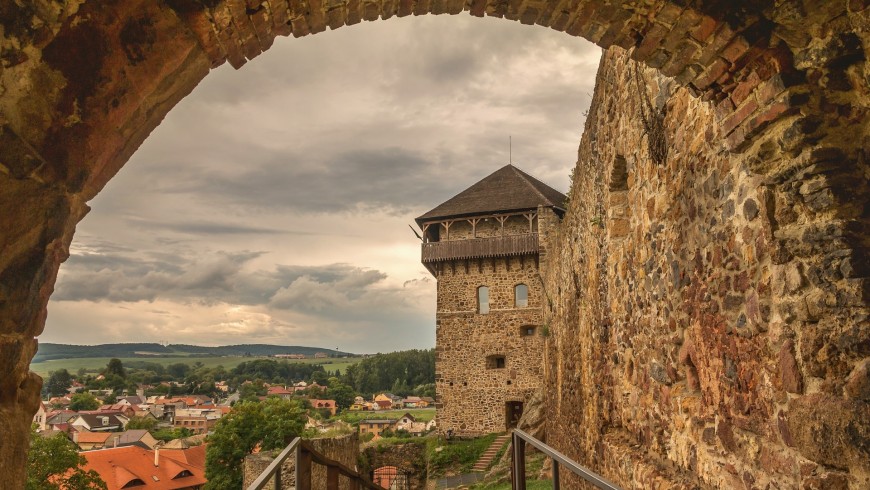 Filakovo castle overlooks town Filakovo. Ruins of this castle survived the Tartar raids in the 13th century. It, however, reminded in the hands of the Turks for almost 40 years. Instructive path is in the ruin with explanatory boards of Castle´s history and geology of the hill.  A little spoiler- The hill is the remnant of a marginal tufa mound of a volcanic crater.
The atmosphere of all these castles is boosted with history, legends, stories and fairytales, which want to be said. All you need to do is visit them. So, when are you going?
Cover image: Photo by Pierre Bona via Wikipedia