Jean-Jacques Rousseau once wrote "I must have mountain torrents, rocks, firs, dark forests, mountains, steep roads to climb or descend, precipices at my side to frighten me." Have you ever felt like this? Have you ever dreamed of leaving everything and living in the mountains, watching breathtaking sunrises, breathing pure air and discovering the silence and sounds of nature? We do it all the time.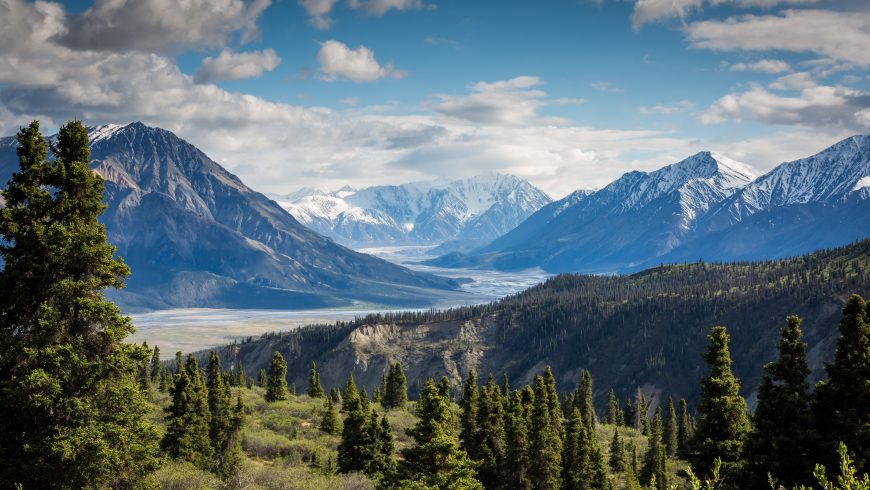 When you can't do it, you can always treat yourself to a high-altitude holiday. We have selected for you 10 eco-friendly accommodations immersed in nature. Here you will experience the mountains in an authentic way, for truly unforgettable moments.
In the silence of the chestnut woods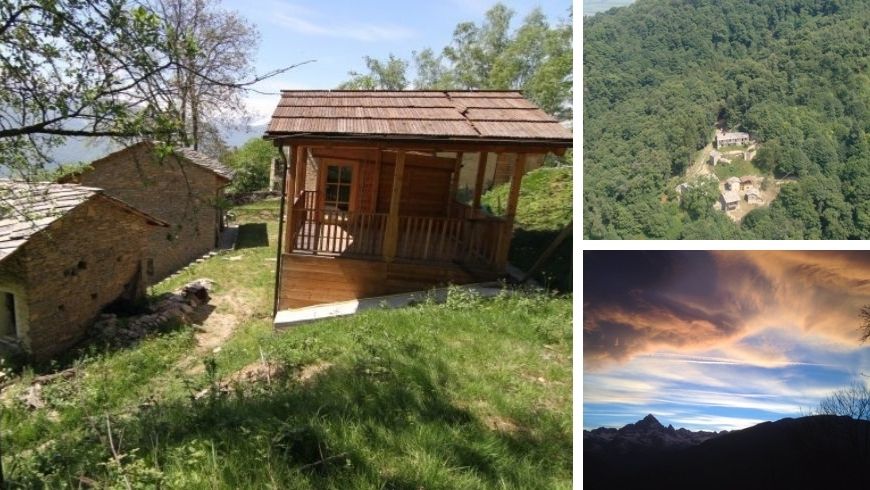 You wake up at dawn and admire a unique view, with the light that inflames Mount Monviso. It is one of the many experiences that you can live by staying in Le Case Selvatiche, a small village 900 meters above sea level in the province of Cuneo. It is the ideal place for a holiday in the mountains in deep connection with nature.
A charming suite in the Adamello Brenta Natural Park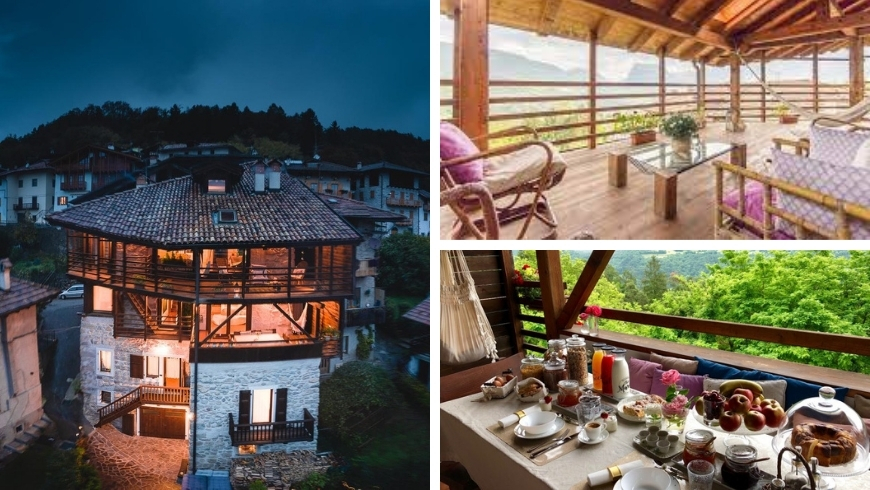 Relax in the wooden lounges or in front of the romantic fireplace, enjoy your panoramic terrace looking at forests and valleys or a starry night. Enjoy freshly baked donuts and croissants and delicious local produce, from strudel to organic scrambled eggs with cheese. The Maso Azzurro B&B offers you a welcoming and warm environment, surrounded by the Adamello Brenta Natural Park and the UNESCO Biosphere Reserve of the Ledrensi-Judicaria Alps.
The magic of the mountains in Cogne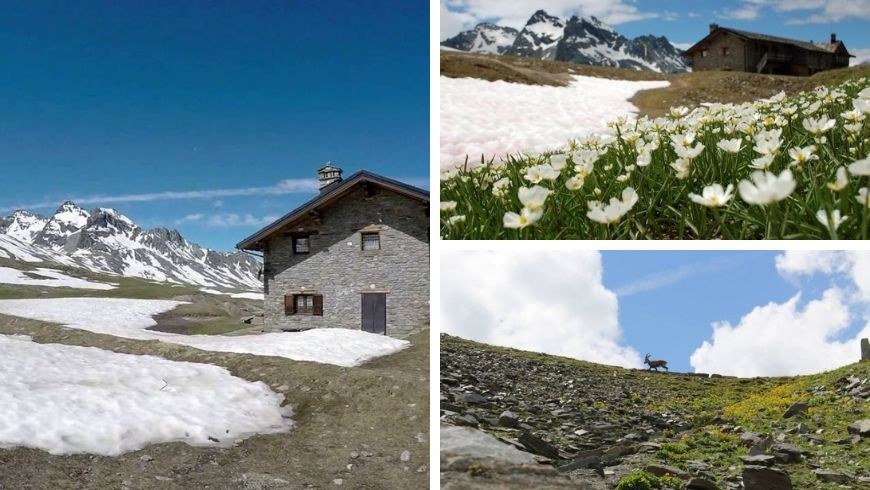 In the Urtier Valley above Cogne, there's an authentic mountain refuge waiting for you, just a few steps from the Gran Paradiso National Park. Reachable on foot, by mountain bike and on horseback, the property Rifugio Sogno di Berdzè offers comfortable accommodation and also an excellent restaurant serving dishes made with local products, with vegan options.
A holiday immersed in the green of Lombardy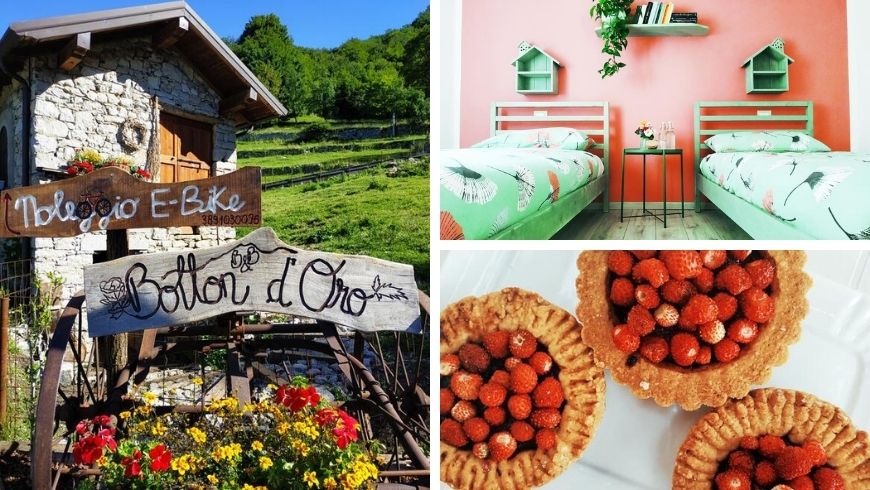 Imagna Valley is a little-known place, but able to offer to travelers incredible natural landscapes. Here is the B&B Botton d'Oro which takes its name from a beautiful flower, which in the past was present in abundance in the area but which is now in danger of extinction due to climate change and land exploitation. The bed & breakfast offers two cozy and bright rooms, a terrace with a panoramic view and a beautiful garden. You can also take guided walks on horseback or with a llama.
A beautiful eco-friendly chalet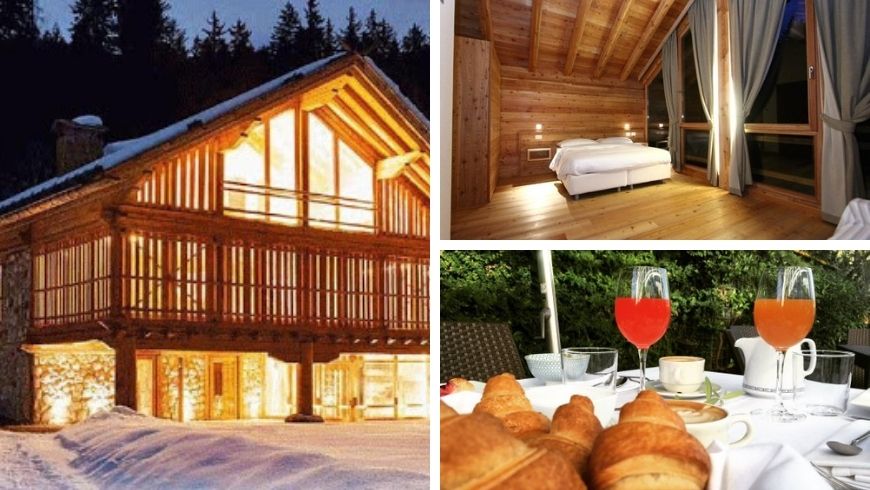 Let's go back to the Adamello Brenta Park. Here a small and charming family-run hotel will make you experience the warmth and welcome of the mountain people at the gates of one of the most beautiful valleys in the Alps. Pra de la Casa has a typical stone and wooden structure and also a beautiful view of the Dolomites. The rooms, furnished in typical alpine style, with wooden furniture, have private bathroom and beautiful mountain views. Every morning you can enjoy a breakfast made with local products. A restaurant is available for guests.
In the mountains of Valpelline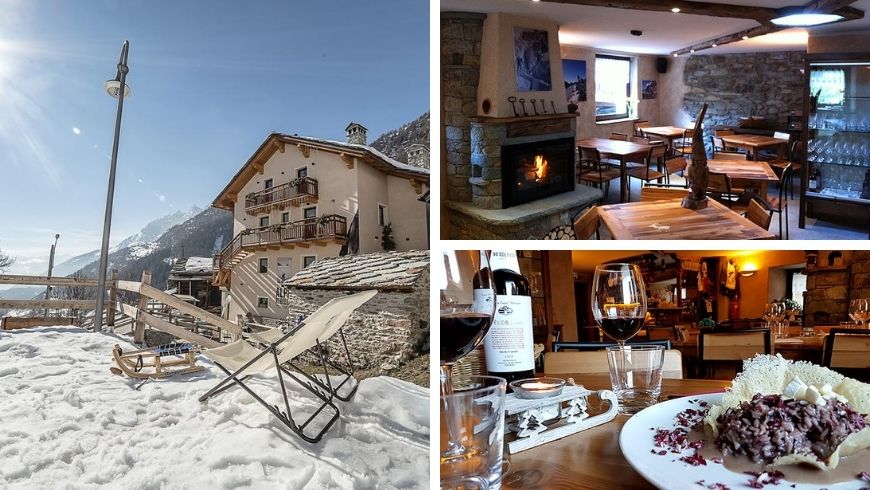 The discovery of mountain life also involves the discovery of its flavors. The B&B Alpe Rebelle is the right place to taste the typical dishes of Valpelline and discover wonderful itineraries of Aosta Valley.
Surrounded by marvelous mountains, 2 km from the cross-country ski slopes and a few steps from numerous walking routes, the ancient mountain chalet recovered in an eco-sustainable way offers an excellent breakfast based on homemade cakes and local specialties and a traditional restaurant.
A mountain chalet in the Aosta Valley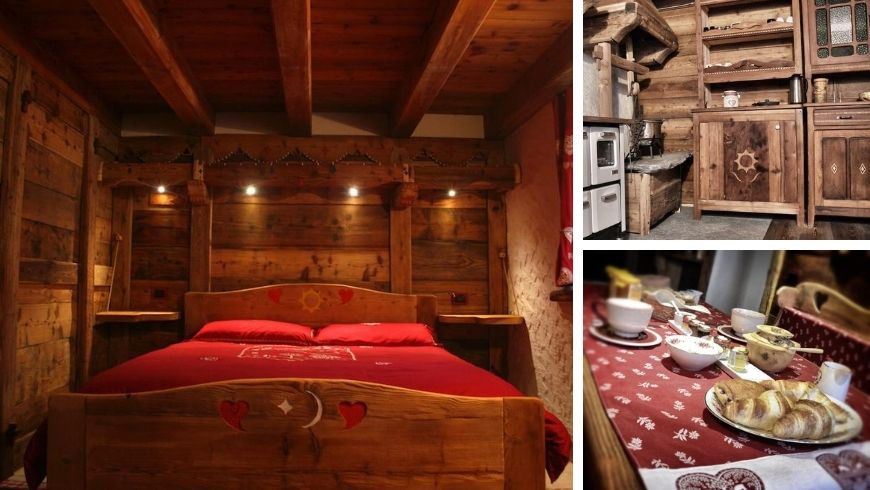 La Maison de Grand Maman is a 19th-century farmhouse and only recently transformed into a beautiful mountain chalet. Staying here will be like traveling back in history, among the rich traditions of the past. The property is located just 2 kilometers from the Champorcher ski area and close to Mount Avic National Park.
The wilder side of mountains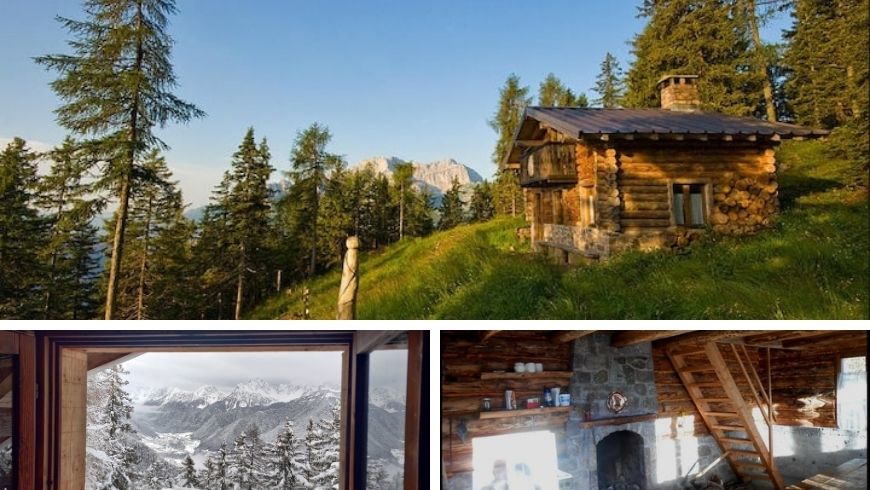 Ready to experience the wilder side of the mountain? Forget about modern comforts and get ready for a unique connection with nature. Wild Cabin is a cabin in the middle of an alpine forest, at 1700 meters above sea level, which offers neither electricity nor bathroom. The water is collected from a natural spring. The sceneries around are unique and will be all you will need.
Relax in Lessinia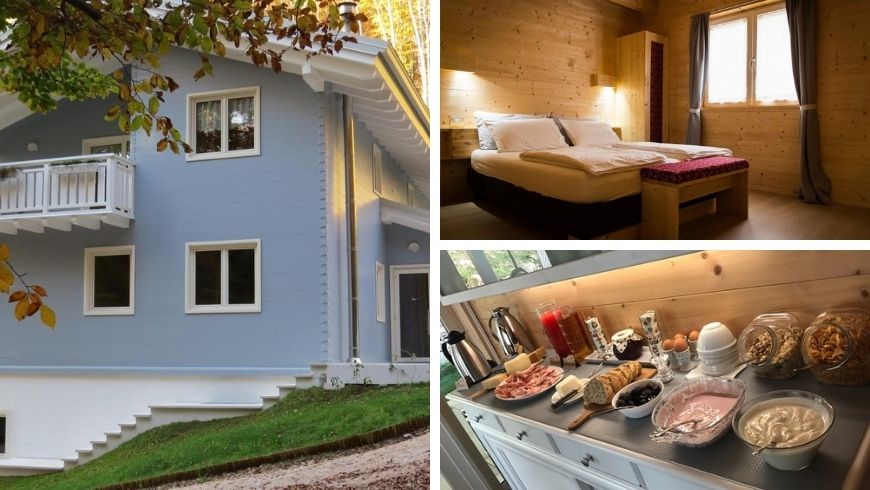 Nature Relais Aunus is an exclusive accommodation entirely made of spruce wood, immersed in the nature of Lessinia. The accommodation offers also a Finnish naturist wood-fired sauna. Its hosts are always ready to provide you with all the information to fully experience the area.
The life of a small mountain village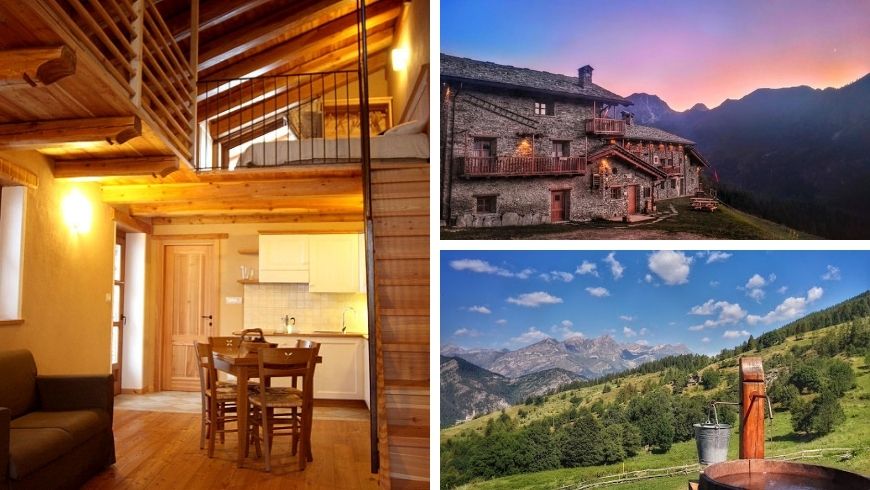 Sagna Rotonda Ecovillage is a small mountain village in Piedmont restored to its former glory by a couple in love with the area. The structure offers completely autonomous accommodations. There's also a small restaurant. It's perfect for spending a new form of vacation, in full contact with nature, discovering all that the Maira Valley can offer. You are in an area still intact both in its landscapes and in its traditions.
Cover photo by Jerry Zhang via Unsplash