The poetry of falling snow, the warmth of a fireplace, or even a private sauna, the silence of winter, a covered wooden house in white and surrounded by pristine nature: you still have time to experience the excitement of a eco-friendly skiing holiday. Live the magic of winter in a cabin in the midst of breathtaking scenery and amazing mountains. Discover the ones we've selected for you!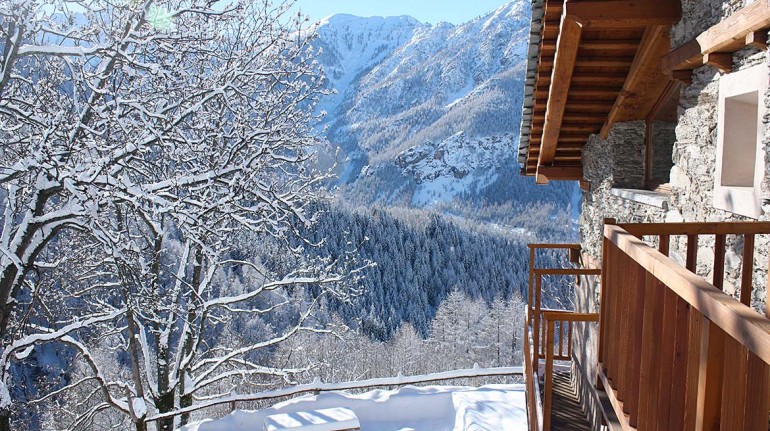 Giovanni and his wife turned an ancient mountain village into a Albergo Diffuso consisting of 13 housing units powered exclusively from renewable sources. We are in Piedmont in 1650. In Sagna Rotonda you can spend an unforgettable holiday in a typical Piedmontese cabin perfect for your family. You will discover Valle Maira, a still unknown territory, on the border with France, ideal for walks and itineraries between war trenches and wonderful natural scenery.
How much it costs: € 500/week for two
Orse Rose Chalet, in the Belluno Dolomites National Park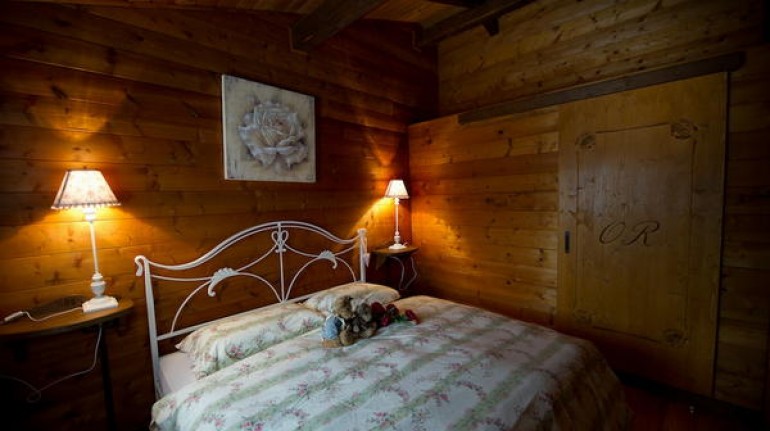 A village, eight cabins. For a romantic getaway or a family holiday you won't regret this choice, this pet-friendly accommodation in the heart of Forno di Zoldo is the perfect place for an unforgettable winter holiday. You can relax in the cabin made of wood and stone and equipped with every comfort and you can discover the magic of winter in beautiful walks or climbing. And do not forget to skip track the track Cristelin in Valzoldana, skiing paradise, open at night for exciting descents under the stars.
How much it costs: € 350/week for 4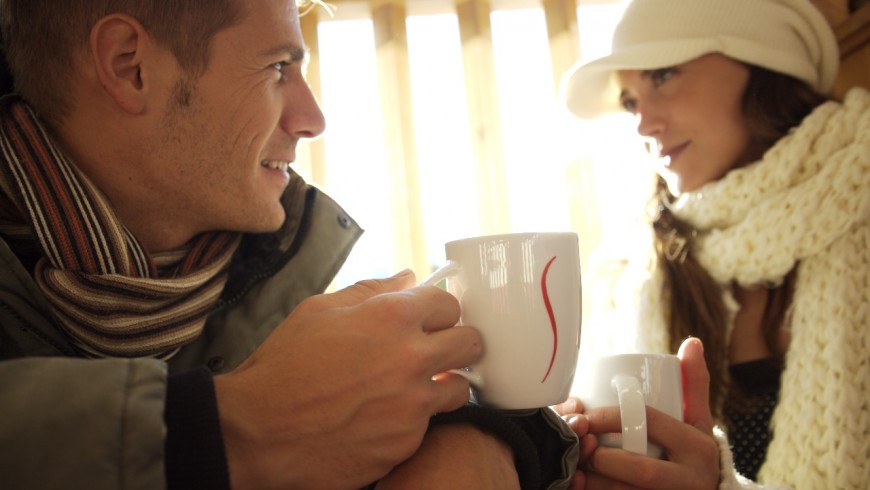 The hotel Pineta Naturalmente offers to its guests cozy mountain cabins with rooms made of wood and natural materials. Each mountain hut, on one or two floors, with one or two suites, connected by a lift directly to the restaurant and spa. Be pampered in the beauty-farm with beauty treatments, massages, herbal teas, saunas. And discover the flavors of Trentino made with love and with exclusively organic and local ingredients.
How much it costs: € 900/week for two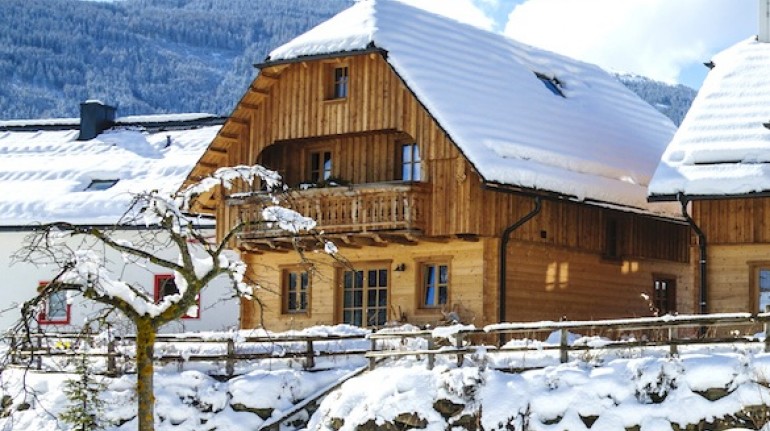 Even in the heart of Austria, you can find the perfect destination for a skiing holiday. It is the first  self-catering and self-sufficient in terms of energy village throughout the country. The property offers 10 self-contained cabins of various sizes, for a small family or a large group of friends, each built with natural wood coming from the forests of the region. Every day out of the door you will find the basket of freshly baked bread and firewood for the fireplace and upon arrival the fridge is full of local produce for you. Inside the village there is also a sauna and a large gym. In the beautiful cabin where traditional meets modern furniture and design you'll find all the tourist informations, to explore the area through the most beautiful hiking, on a bike or with snowshoes.
How much it costs: € 1000/week for 6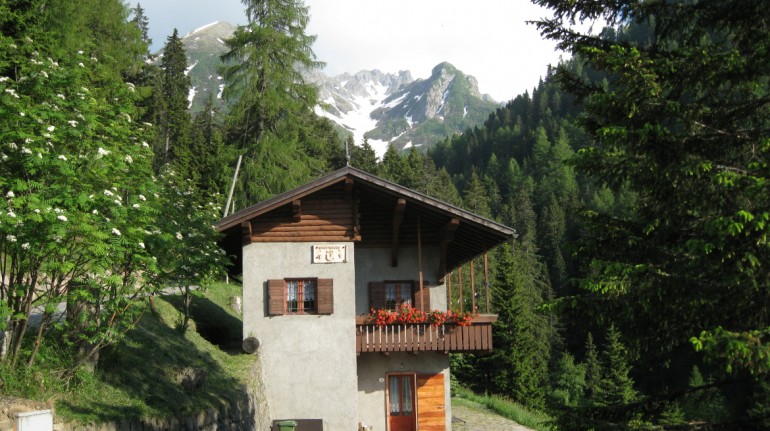 You, your family and around just uncontaminated nature. 7 beds, a beautiful heater, a panoramic balcony await you in the beautiful Valley of Mocheni, a still little known corner of Trentino. Immerse yourself in the mountain life, discover the Mocheno language and ventured  in the picturesque mountain range of Lagorai.
How much it costs: € 500/week for 7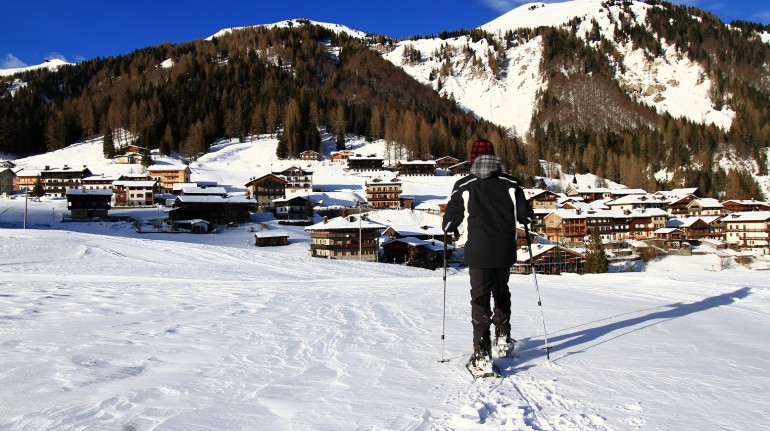 An Albergo Diffuso is the best way to immerse yourself in local life, to discover the real mountain life, participate actively, understand the sights and the smells of it. Forget the usual skiing holiday, those where the places are all alike. Here, in the mountains of Friuli, will be staying in typical houses, made of stone on the lower floor and wood in the upper one, with the technique of "block bau", you will discover local tastes, meet new friends, and you can fully enjoy and in a more authentic way the paradise of Carnia.
How much it costs: € 950/week for 4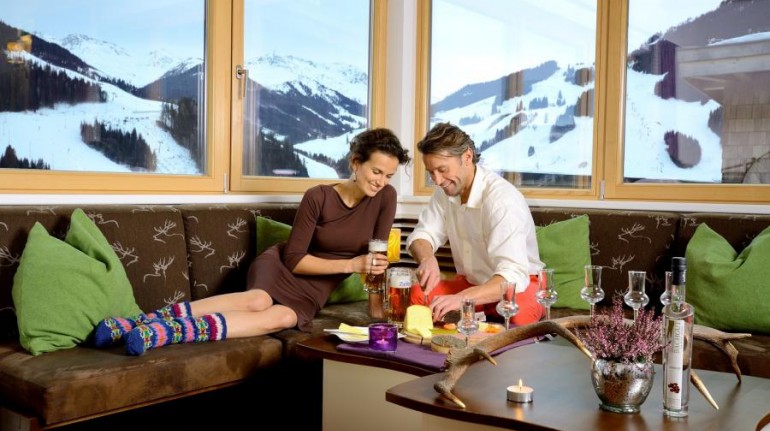 For those who still want the suggestion of a mountain cabin but not to modernity will find the ideal accommodation for the next skiing holiday in Austria. Every detail of this paradise invites you to relax: there is a fireplace to warm up, the private sauna, outdoor hot tub for a romantic evening, spacious rooms with rustic charm and stunning scenery outside your door.
How much it costs: € 3000/week for 4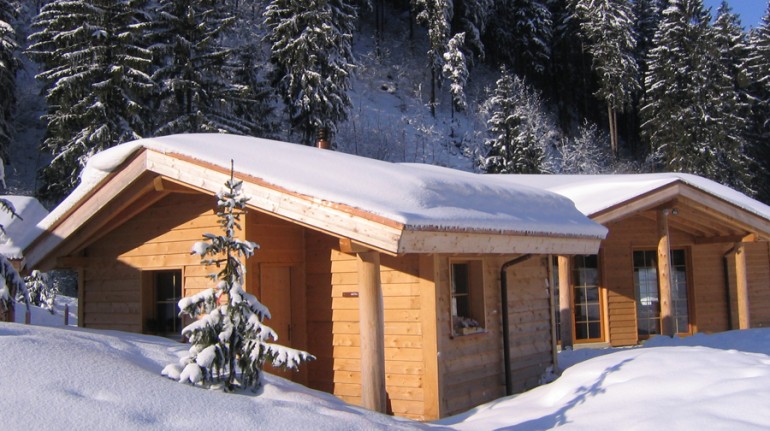 Experience a winter holiday even more special along with the huskies. Small, ultra modern and cozy cabins in Switzerland await you, immersed in a wild and romantic landscape. Discover the snowy landscapes with beautiful huskies, with sleigh rides, even at night.
How much it costs: € 1500/week for two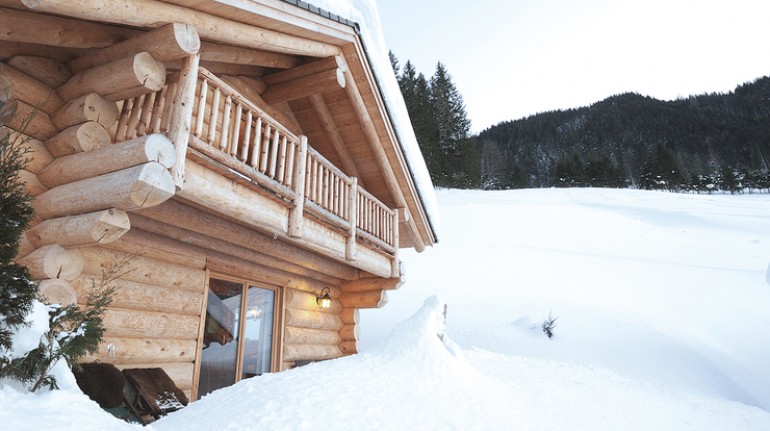 In a beautiful Austrian mountain scenery, you can choose from 5 amazing luxury Canadian style chalets . Relax in your own private sauna or jacuzzi with a breathtaking view. Every morning you can taste the local farmers' products that you'll receive in a basket in your home away from home.
How much it costs: € 1600/week for two
The Koren Eco Chalets, mixture of comfort and a close connection to nature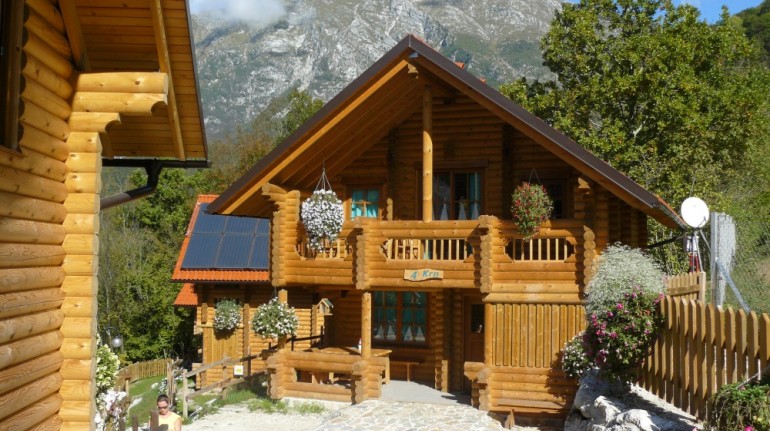 Within the first camp certified by Ecolabel of Slovenia, you can reserve a beautiful log cabin built entirely of wood, and powered solely by renewable energy. Around you, many ecotourism itineraries await you.
How much it costs: € 385/week for 2
Which mountain cabin will you choose for your skiing holiday or your next mountain trip?
cover photo by Heinrich Plum via Flickr
You might also like: