LE CASE SELVATICHE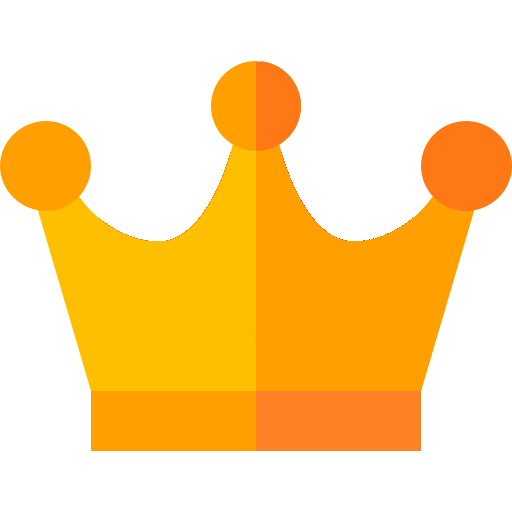 Via Castello, 30 - Montebracco
-
12032
Montebracco, Barge
-
Cuneo
-
Italy
Our dream of living in the mountains, the desire to share it in a pure, simple and natural environment
In an uncontaminated corner of the Italian Alps, in front of the Monviso, recognized by UNESCO as a Transboundary Biosphere Reserve, we open the doors of our houses, a small village immersed in the woods at 900 meters high, reachable through a track in the earth of little more than 1 km, by car in 10 minutes or in about twenty minutes on foot from the parking on the square of the Certosa di Mombracco in the municipality of Barge, Cuneo.
Here, in the silence of the chestnut woods, we offer you a stay of peace and serenity.
The village, abandoned at the time of purchase, has maintained its original characteristics, the redevelopment works were carried out in green building, using stone / wood / lime / ecological paints and natural fibers for insulation.
Always attentive to the relationship between man and the environment, "Le Case Selvatiche" represent the realization of the dream of living immersed in nature.
By adapting to the rhythms, times and roughness of a self-preserving environment, we give meaning and authenticity to our existence while at the same time trying to limit our impact on the world that welcomes us as much as possible.
It is not a question of giving up, but simply of doing without.
We have dark, starry and silent nights, broken by the song of the owl and breathtaking sunrises that inflame the Monviso.
Stories, experiences, silences, noises and our breathing which, taking the rhythm of the forest, allows us to enter inside.
The village consists of a large long house with two apartments, one with two bedrooms, lounge, kitchen and bathroom with shower, the other with large bedroom and bathroom with tub.
Each room has a balcony overlooking the mountains and access to each apartment is independent.
For the winter, the heating is wood-burning, with fireplaces and stoves.
An independent cottage is available with a double bedroom, bathroom with tub and a beautiful terrace with a magnificent view of the Monviso.
"Le case Selvatiche" ideal place for a weekend in the mountains, for a week of relaxation, in osmosis with nature, to be shared with friends or family.
Also ideal for work groups that need a few days of isolation, for meetings on holistic medicine, yoga, art schools, writing ....
A 15 minute walk from the houses, there is the small village of the Charterhouse of Mombracco, a 12th century monastery, built by the hermit monks of the monastic order of Chalais.
Next to the monastery there is the Trattoria della Trappa where it is possible to have lunch and / or dinner in the shade of the plane trees, late Piedmontese home cooking.
Montebracco acts as a buttress to Monviso, reaches 1500 meters and blocks the road to the nascent Po valley, forcing the river of the same name to flow into a narrow valley and then opens onto the plain where it will flow for 650 km to the Adriatic Sea.
On Montebracco there are multiple opportunities for activities without leaving:
- simply walking to discover the landscapes, the traces of rural life related to the work of the stone, the rock engravings, the alpine architecture, as for example. Balma Boves.
- mountain biking on the countless marked trails
- take advantage of the climbing routes
or you can go to the discovery of Monviso, the "King of stone", which with its 3850 meters in height, illuminates and dominates western Piedmont with its imposing beauty, through various paths;
- from the easier ones, accessible to everyone, such as the Pian del Re and the Po sources
- to the more sporty ones, such as the traditional face tour which can last a few days and which allows you to discover the 75 meters long Traversette / hole of the face tunnel, at 2900 m asl, the first alpine tunnel in history, one of the oldest alpine engineering works in the high mountains built in 1480.
- and for climbers, the ascent to the summit.
The territory also has countless places of landscape and cultural interest.
Between Barge and Revello, about twenty kilometers and a half hour by car, you can visit the superb Staffarda Abbey, built by Cistercian monks in the 12th century.
Continuing for about ten km you will find Saluzzo, the capital of the Marquisate for over 4 centuries, from the 10th to the 14th, which offers examples of medieval architecture of extreme interest.
Coming to Barge can also be an opportunity to visit Turin, which is located about fifty km away, where we can offer you an attic in the heart of the city, in the Roman quadrilateral.
Make your travel greener by booking with Ecobnb.
No prepayment needed
Reserve without credit card.
Subsequently, the accommodation could request a deposit.
Here
you can have a look at its payment and cancellation terms.
Payment and Cancellation Terms
Down payment of 30% of the total advance by bank transfer. Cash balance on site. Free cancellation up to 15 days before check-in.
Ecosustainability
100% renewable energy

Organic or Local Food

Car-free accessibility

Ecological cleaning products

More than 80% waste recycling

Energy saving lights

Green building

Solar thermal panels for hot water

Water flow reducers

Recovery & reuse of rainwater
Service
Kitchenette

Electric Vehicles Charging

Private bathroom

Internet

Breakfast included

Organic garden

Bicycles

Ecotourism itineraries

Wellness center

Accessibility

Small pets allowed

Garden

Parking

Own entrance

Smoke-Free

Covid-19 Safety measures
---
--- Claudia
8 months ago
Le case selvatiche di Carlo, un luogo meraviglioso, immerso nel verde, e nella montagna di Leonardo.
Colazione in veranda con vista sul Monviso, cena con il suono dei grilli e le lucciole. Tanti percorsi CAI raggiungibili direttamente dalla casa, il Monviso a breve distanza, ecomodo anche per visitare i paesi del territorio, come Saluzzo.
Carlo sa accogliere le persone facendole sentire a casa propria, per un'esperienza di condivisione e scoperta di un territorio magnifico.
Lo consiglio vivamente a chi:
- cerca pace e silenzio, in un contesto di montagna e semplicità;
- vuole soggiornare in un ambiente pulito e curato (casa pulitissima e perfetta per due persone);
- desidera conoscere il territorio, anche grazie ai suggerimenti preziosi dell'ospite
- non si spaventa per un po' di strada sterrata, senza la quale il luogo non sarebbe così magico.
Andate a conoscere Carlo e le sue case selvatiche!
It has been noticed: Organic or Local Food, Energy saving lights, Ecological cleaning products, More than 80% waste recycling, Car-free accessibility. LE CASE SELVATICHE Marion vlaminckx
9 months ago
We loved every single day of our stay at the case selvatiche. It has the most beautiful view we ever watched with Mont Viso in al it s moods and colours, it is quiet , you feel and see the nature around you, and the peacefulness builds inside you. The house where we stayes was artfully restored as is the whole little village. It breathes freedom silence art and a lot of room. We sat on the terras most of the time and took long walks in the Monte viso area. The mountain we lived on has a lot of history and suprises. The host Carlo is amazing. He has built and renovated this place , shares it in a warm way and helps when he can. Marvellous! He has a organic garden and offers these delicious greens . We loved everything and recommend it for everyone who wants to live free in a natural place and with a lot of possibilities nearby. Don t hesitate, go there and be recharged! Marion and Jan
It has been noticed: Organic or Local Food, Green building, Energy saving lights, Ecological cleaning products, More than 80% waste recycling, Car-free accessibility.
Cari Marion e Jan,
E' stato un vero piacere ospitarvi alle Case Selvatiche,
Credo che il " segreto della vita" sia proprio quello della condivisione, questo luogo silente permette di recuperare il senso della della relazione, del rispetto e della profondità.
Grazie ancora per ogni istante condiviso.
Carlo LE CASE SELVATICHE Gloria
1 year ago
Casa pulita, in una posizione stupenda. Dominata dal silenzio e dal relax. Nessun rumore di auto e persone, le giornate vengono accompagnate dal rumore della fauna che popola il bosco circostante. Si può lasciare la macchina in un parcheggio e farsi comodamente portare a destinazione dall'esperto guidatore Carlo. La casa è fornita di tutti i servizi necessari. L'accoglienza è ottima, si ha anche la possibilità di ammirare particolari opere d'arte. Tutto il soggiorno avviene sotto la sguardo vigile del "Re di Pietra", che osserva dalle sue alte vette questo splendido e bucolico agglomerato di piccole case. Consigliatissimo.
It has been noticed: Organic or Local Food, Green building, Energy saving lights, Ecological cleaning products, More than 80% waste recycling, Car-free accessibility.
Grazie Gloria,
È stato un vero piacere ospitarvi, le caratteristiche che tu elenchi, sono esattamente quelle che amiamo condividere con i nostri ospiti.
Il tuo commento ci stimola a fare sempre meglio.
Sul messaggio del Bacio Perugina che hai lasciato sul tavolo, grazie, c'era scritto che:
L'amicizia è il vino della vita.
Nulla succede per caso,
Magari ci vedremo l'anno prossimo e saliremo sul Viso insieme.
Buone cose per voi due
Carlo LE CASE SELVATICHE Van kooten
1 year ago
We had a great time at le case Selvatiche. The house is large, comfortable and clean. In the area there are beautiful Italian cities such as Cuneo, Saluzzo and Pinerolo. Carlo and Laura are great people, but the very best thing about this house is the beautiful view on the Montviso! We highly recommend le case Selvatiche.
It has been noticed: Organic or Local Food, Green building, Energy saving lights, Ecological cleaning products, Car-free accessibility.
Thanks for you comment.
A beautiful family.
You Made us ho back a few years, when our two children were on vacation whit as.
We greatly appreciate people will us.
Laura/Carlo LE CASE SELVATICHE Klaidi
1 year ago
Posto tranquillo isolato e molto carino
Ottima accoglienza dal proprietario, molto gentile e simpatico, e dalla sua giocosa cagnolina
Ogni casa ha la vista sul monviso
Noi avevamo la casetta doppia,ha un bel terrazzino largo e spazioso dove si possono fare ottimi pasti con vista
La cucina ha tutto il necessario e se mancasse qualcosa il proprietario è a completa disposizione
Se scegliete l'opzione con la cucina non ci sarà la colazione inclusa
Nei dintorni delle case ci sono alcuni sentieri mentre dalla casa al Monviso ci sono circa 45 min di macchina. Quindi ottima la locazione dal mio punto di vista e ottima la qualità prezzo!
It has been noticed: Green building, Car-free accessibility.
Grazie per il vostro commento.
È stato piacevole condividere qualche giorno con voi.
Anche Adlaï ha apprezzato molto la vostra compagnia,
Carlo LE CASE SELVATICHE