Italy is renowned for its beauty, gems and hidden spots. We collected for you 25 of the most astonishing green hotels. Your next holiday will be unique!
1. Sleeping in a Real Igloo, in South Tyrol – Alto Adige
Have you ever dreamed about sleeping in an Igloo? Now you can! Rifugio Bella Vista is located among the peaks of the northern Italy Alps. This mountain hut is an incredible green hotel. Moreover, it proposes the highest sauna in Europe. 2845 meters of altitude! What are you waiting for? Go check it!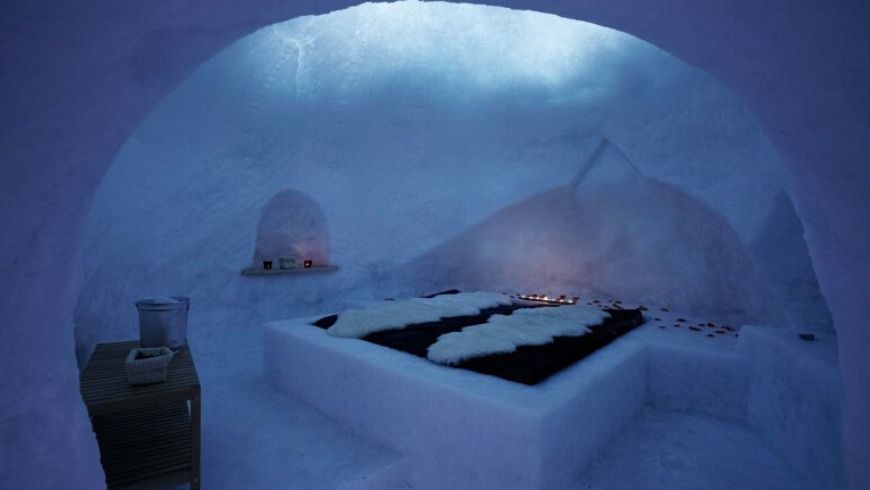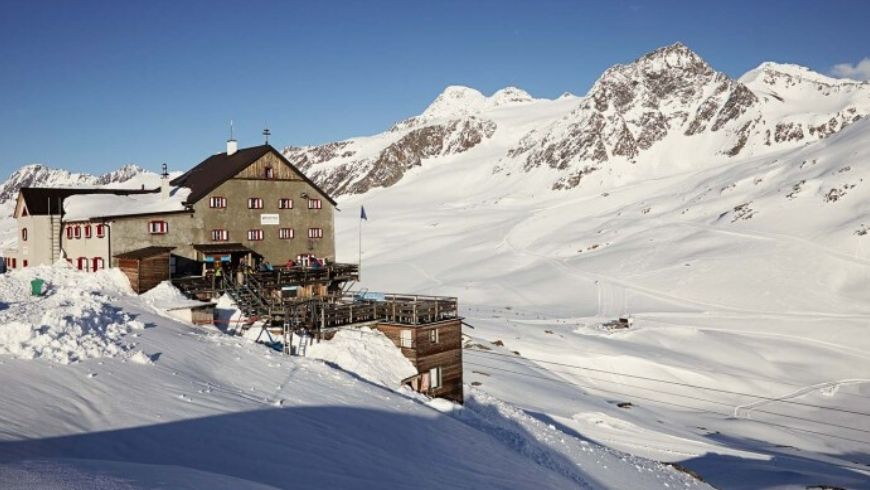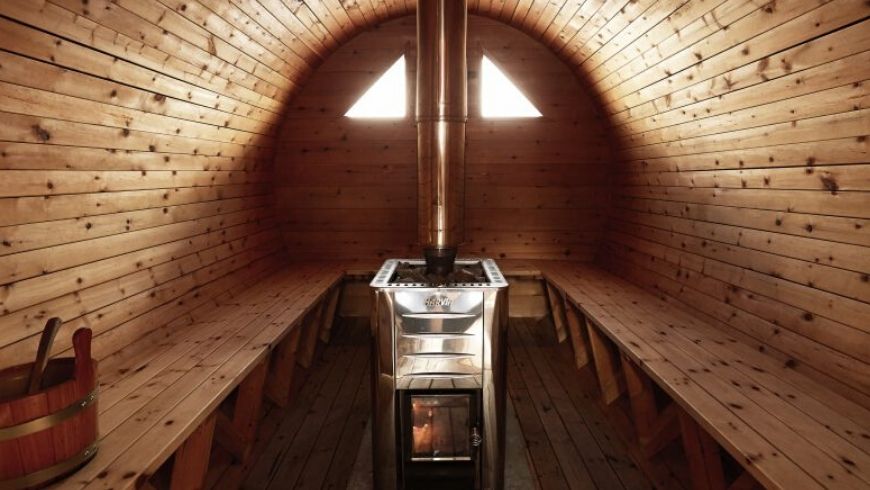 2. Spend the Night in a Wine-Barrel Hotel Room, in Marche Countryside
If you are looking for lots of relaxation, then give Farmhouse Coroncina a try. The magical nature is not the key point of the structure. Its most noteworthy part is something unheard before. Try to sleep in a cask for a unique break!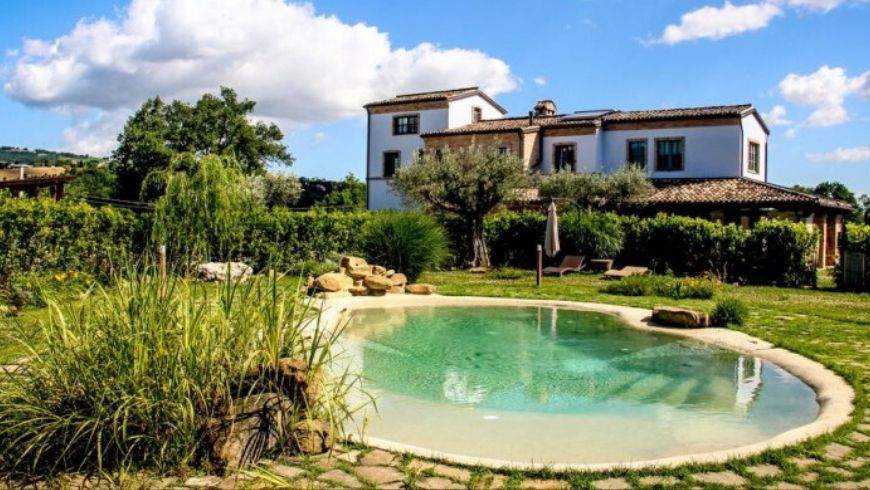 3. The Yurta Hotel in Piedmont
Do you want to live nature at its fullest? visit Valchiusella and its unique holidays. Stay in an original Yurta! Have you ever heard about it? The Yurta is the typical house of nomads from Mongolia, which became part of UNESCO heritage. They are practical and fascinating to live in!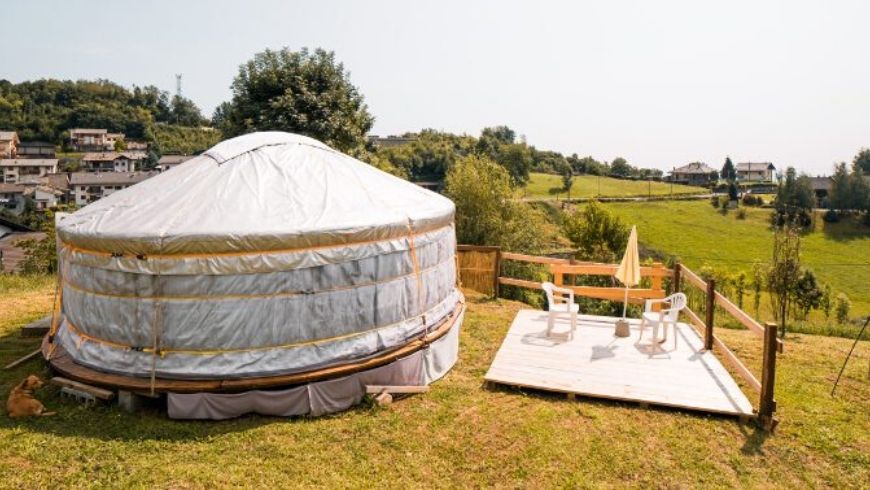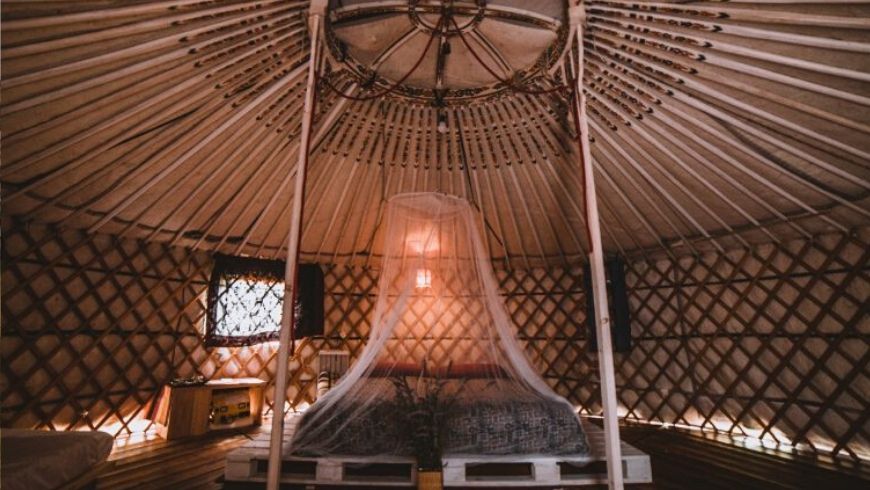 4. The Luxury Tent in Tuscany
Sant'Egle Eco Bio Resort is the ideal destination for nature lovers and zero impact holidays addicted. Their tents are magical, luxurious and fully furnished. Although careful not to miss any comfort, they are respectful both of the environment and Tuscany lands. With the local organic food and the amazing landscapes, it's one of the best green hotels in Italy.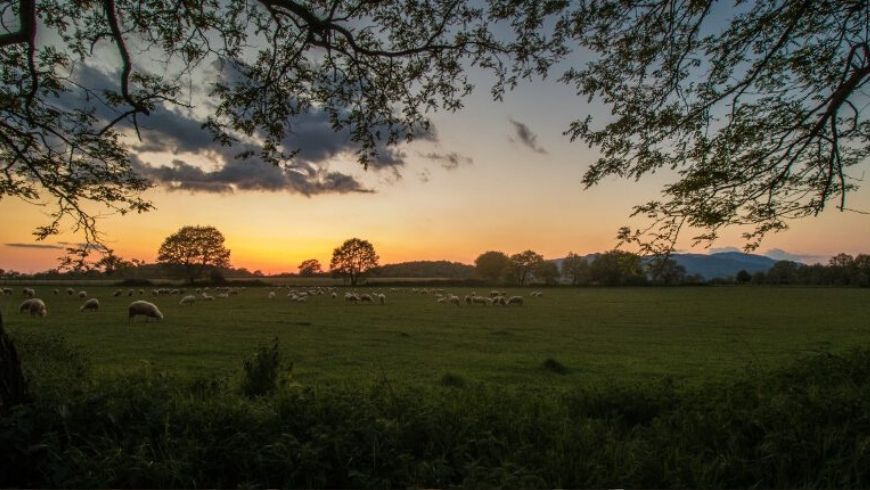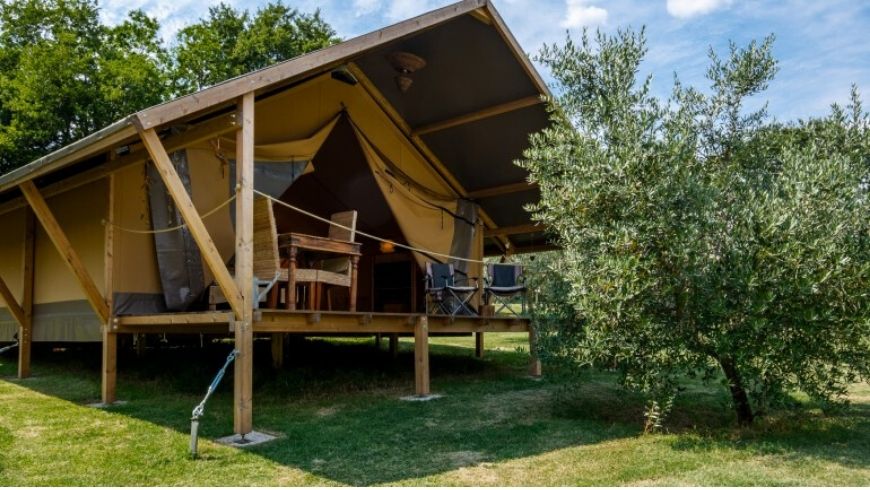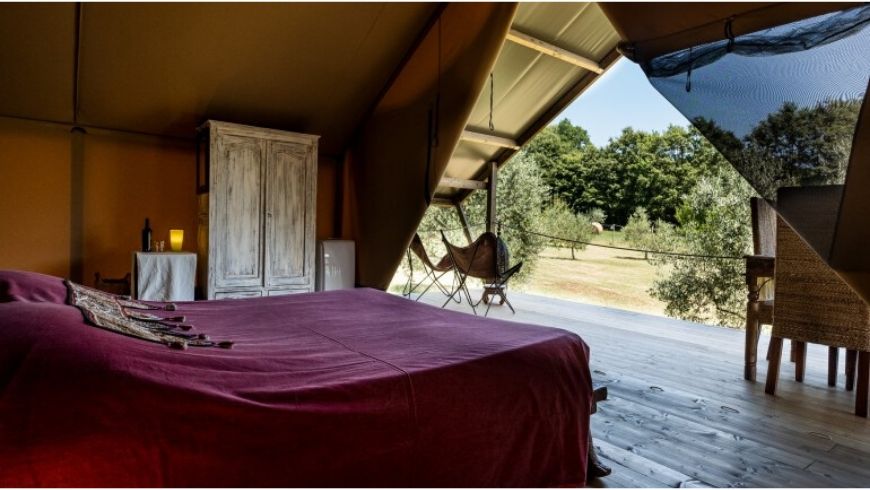 5. Sleeping in a Bubble, in Sicily
Farmhouse Villarè has thought of you if you seek an eco-adventure for your holiday. Between the scents of the Sicilian garden, this innovative "bubble room" pops up. The gem? Through the transparent ceiling, you can admire the most beautiful starring nights!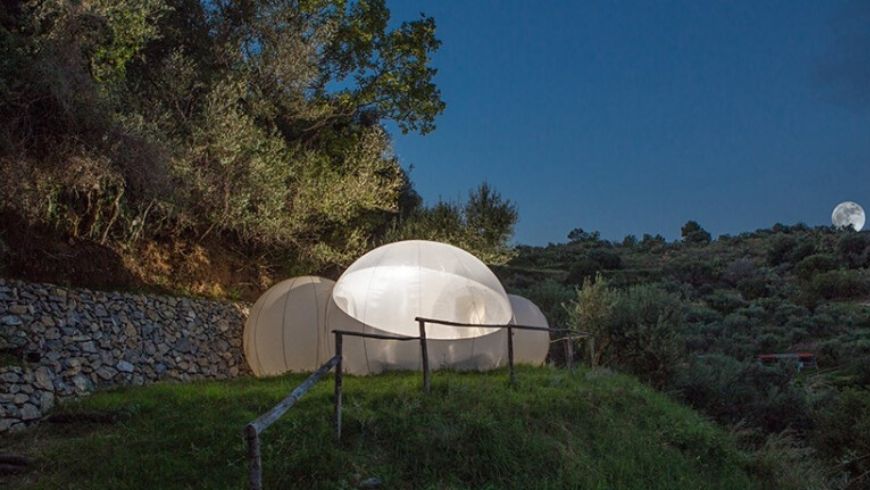 6. Unusual Green Hotel and Farm among Alpacas
Searching for something different? Alpaca Country House is right for you! Well, the name says it all. This is a renewed cottage, which has been turned into a splendid farmhouse. Its peculiar feature? I think you guessed it… yes, not only olive trees surround the area, but also herds of Alpacas! Hence, a unique experience in Italy.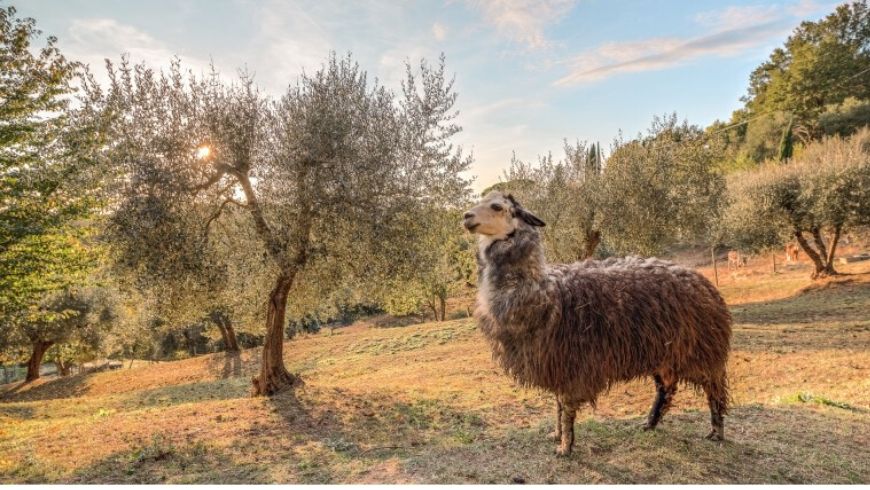 7. Sleeping in an Ancient Stone Village, in Sardinia
Sardinna Antiga is not only accommodation, but it is also an entire village. A renewed town turned eco-friendly. New life was given to the old houses of the shepherds who once lived there. The so-called "pinnatu". A result is a charming place. Try your detox holiday far away from technology and worries, or just an out of the box vacation.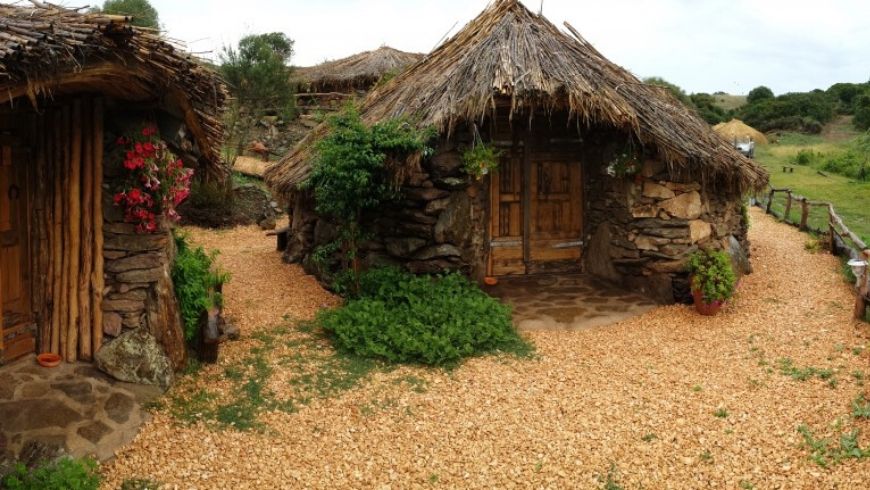 8. The Green Hotel in an Enchanting Castle, in Umbria
Are you fond of history and medieval times? Torre della Botonta will be your next holiday goal. This green hotel unfolds throughout the whole Castle San Giovanni della Botonta, in the charming Umbria. An interplay of ancient and contemporary and of nature and history will amaze you for sure.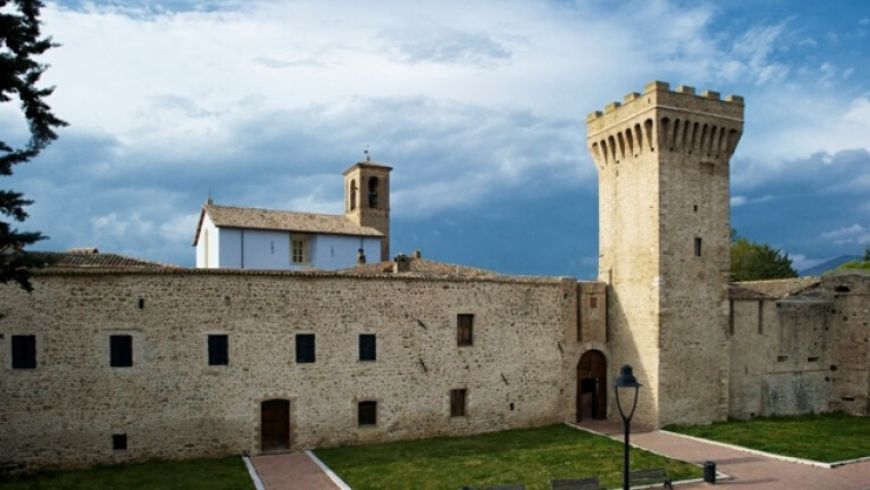 9. Sleeping under the stars, in Tuscany
Nothing compares to the Tuscany countryside. Especially seen from an eco-friendly and organic farmhouse. Or rather, Glamping Il Sole can do better! Thanks to the transparent ceiling you can admire the starring night from your bed.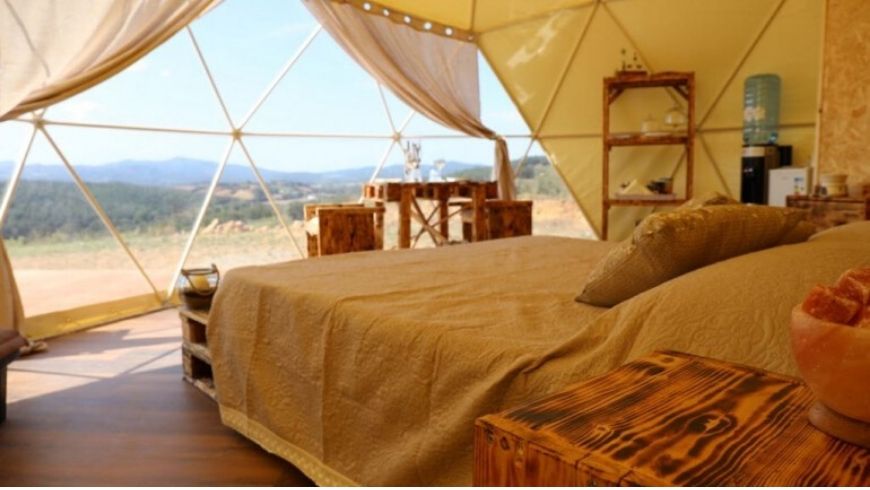 10. The Trulli Hotel in Alberobello
Dieci Porte is your destination if you want something new! This village fully consists of Trulli, a typical housing of southern Italy. The village is surrounded by the magnificent countryside around Alberobello. As a result, this green hotel is one of a kind!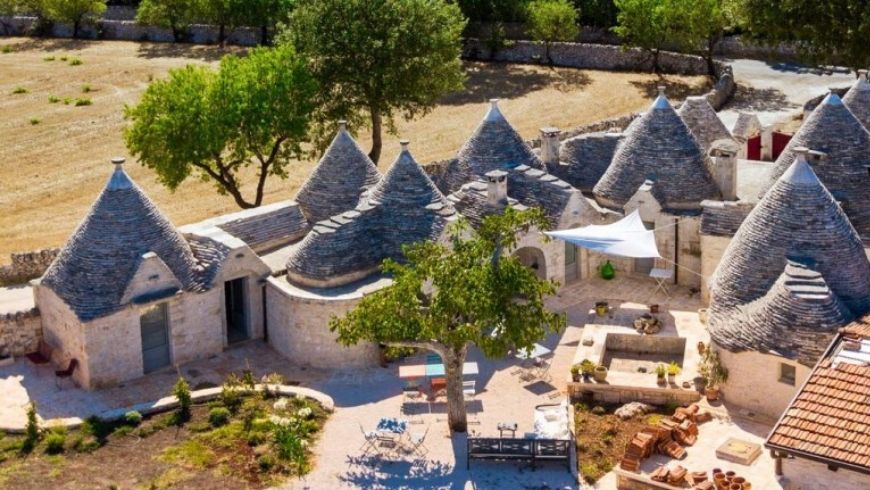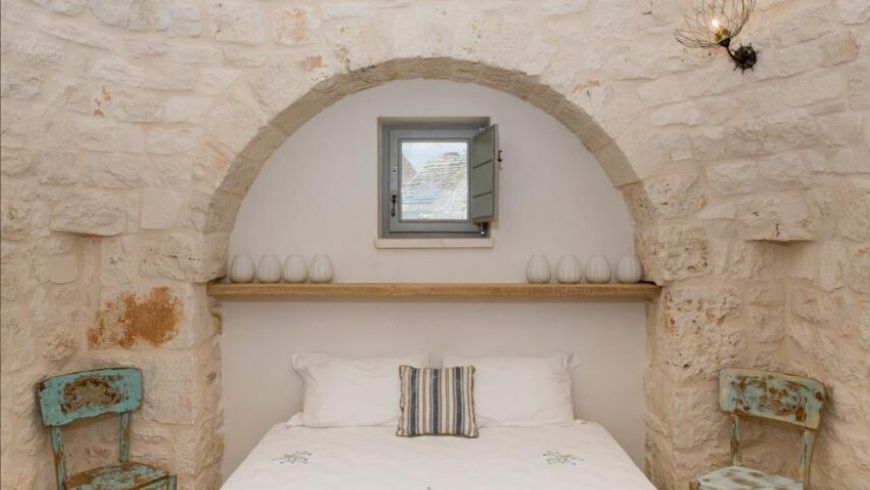 11. The Eco-friendly Resort in Cilento
Between the historical Paestum and the sea in the Cilento area, you will find Resort Il Cannito. What differs this B&B from the others? Its bio-architecture is all one with the splendid surroundings. This happens because it mixes a wise interweaving of modernism and older times. Contemporary spaces embrace the all-round nature. What to expect? A vacation, of luxury, in the lush vegetation.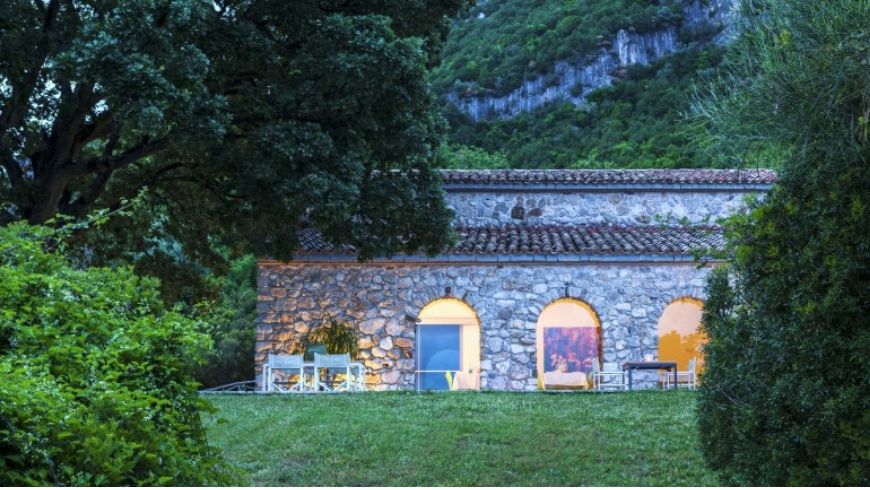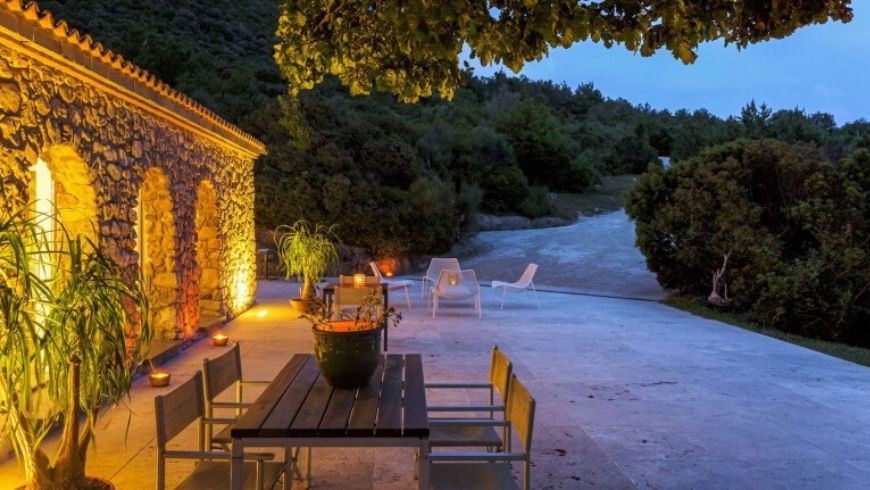 12. Reviving an Abruzzo's Ghost Town with an Unusual Green Hotel
For those who believe that holiday rhymes with discovery, the medieval town which welcomes Sextantio is a paradise for you. Here you can go back in time, in the evocative Abruzzo. Certainly, you will have the feeling to be the queen and the king of your green hotel. The structure has been completely preserved. Consequently, it provides today the sensations of long ago.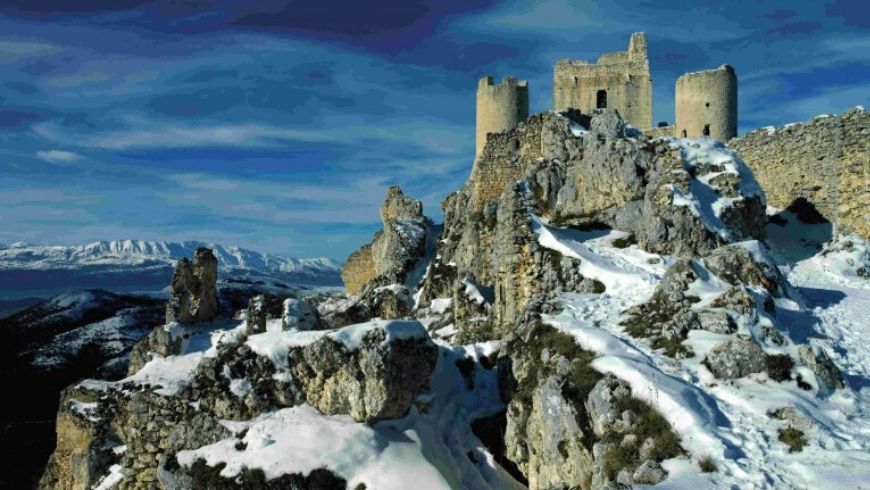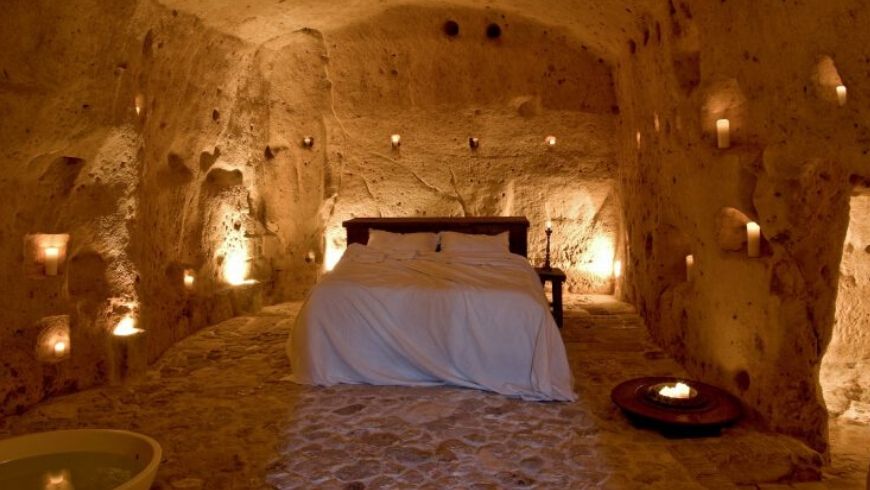 13. The Amazing Tree House in the Park of Aurunci
Fed up with the traditional green hotels? Change your perspective, watch them from above! Admire nature from this Tree House, lulled by the wind of Natural Park of Aurunci. This house will provide you with zero km products, or even better, below zero ones: herds and orchards will be just beneath you!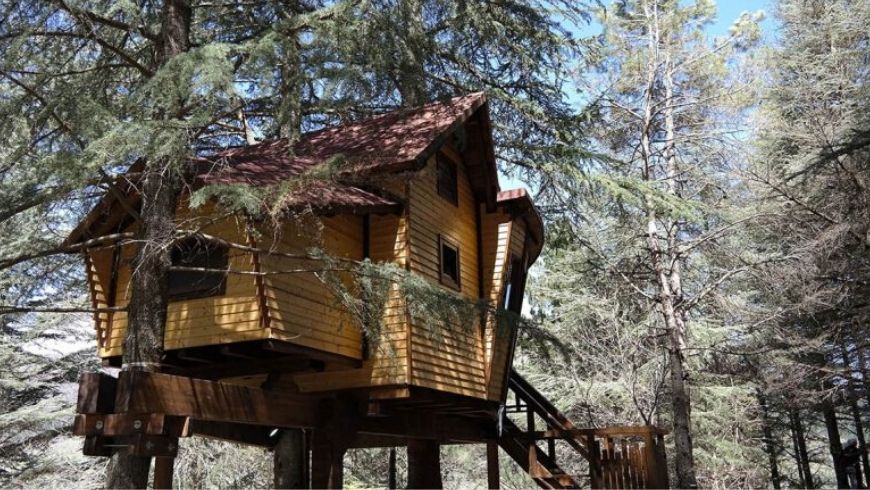 14. The Eco-Chalet in Trentino
Some people really cannot stand being far from the mountains! We have many surprises also for them. Just like Pra de la Casa. This splendid eco-chalet is completely made from wood. All its designer finishes make it stand out among other green hotels! The surroundings are the splendor of Natural Park Adamello Brenta. For this reason, it's a real meeting point for all mountain-lovers.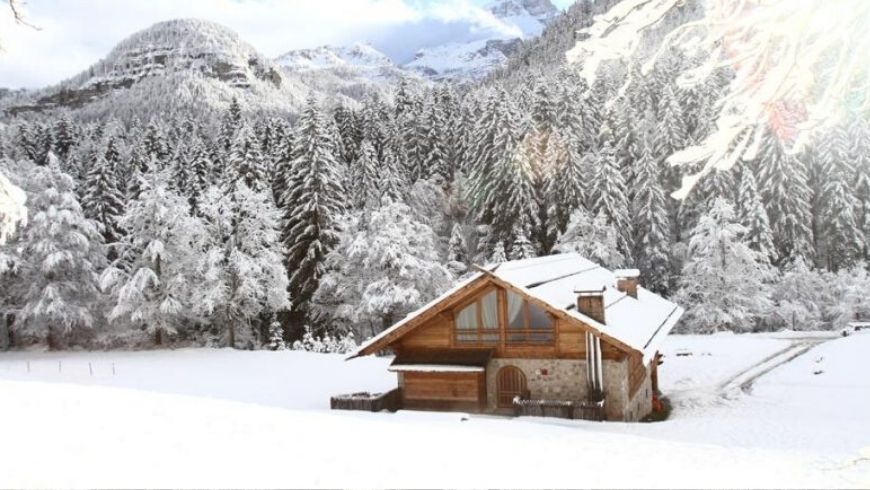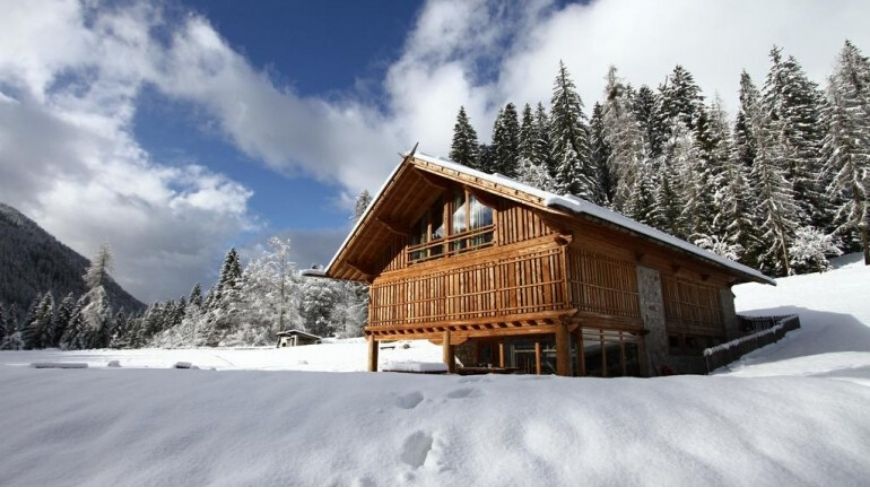 15. The Green Hotel in an ancient Celtic Tower, Emilian Apennines
This 15th Century Tower arises in the countryside nearby Modena, in an ancient Celtic village. It has what it takes to make your stay fairy-tale-like because it is rich in history and spirituality! The interiors have been elegantly renewed, while the attention to sustainability was great.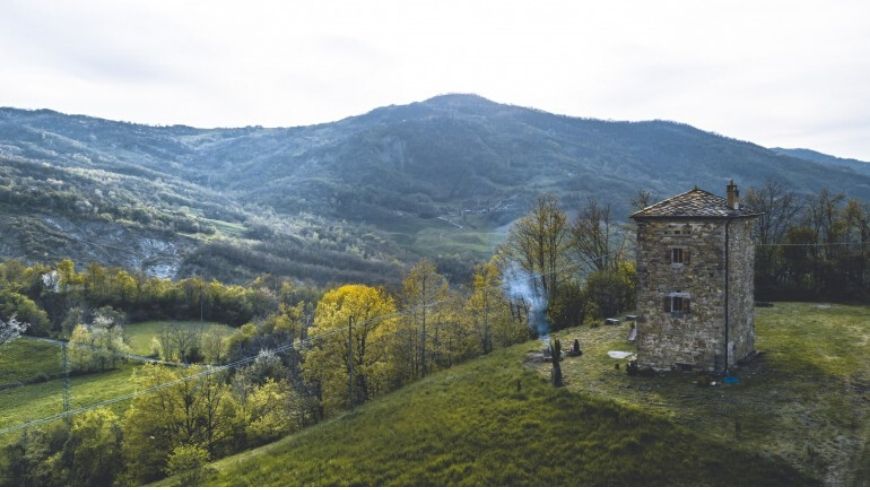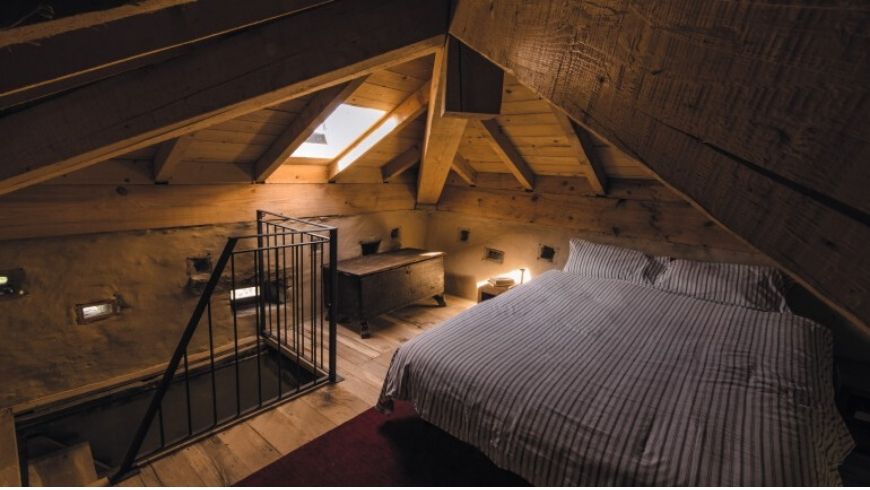 16. The Masseria Hotel, in Puglia
Masseria Torricella, in southern Italy, offers many different accommodations. But each of them follows the green hotels' mindset. The land of the olive trees surrounds this splendid stone farm, rich in relaxing and natural corners. Most noteworthy, you can even stay in a traditional trullo!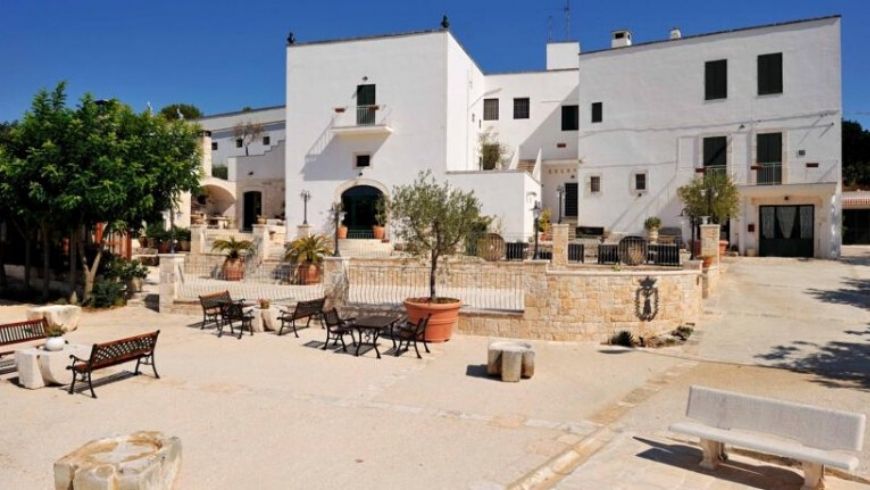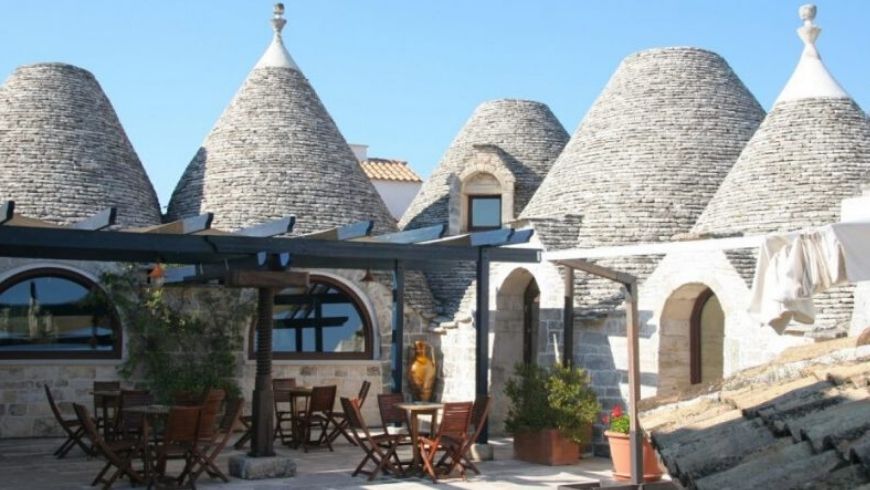 17. The Green Glamping and Farm, in Tuscany
Podere di Maggio is much more than a green hotel. This farmhouse is a synonym of nature, relaxation and peace of mind. Above all, modern tents available. They are spacious and arranged on large wooden balconies, shaded by the big trees of the garden.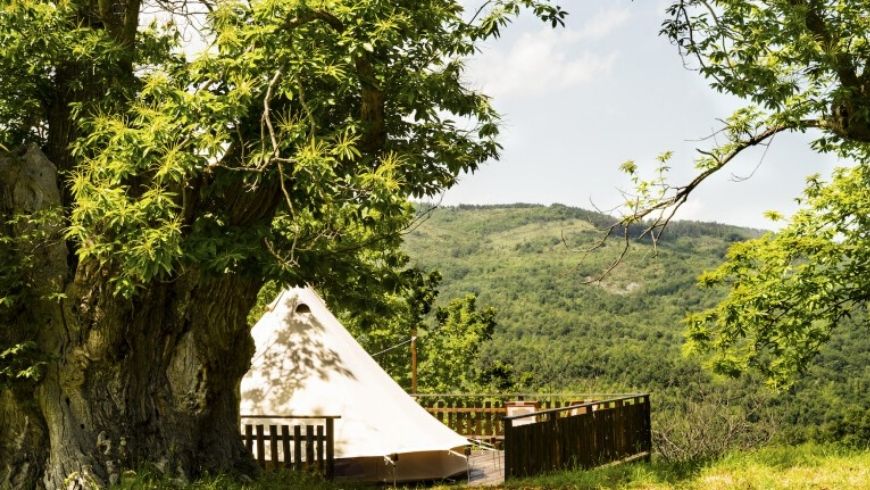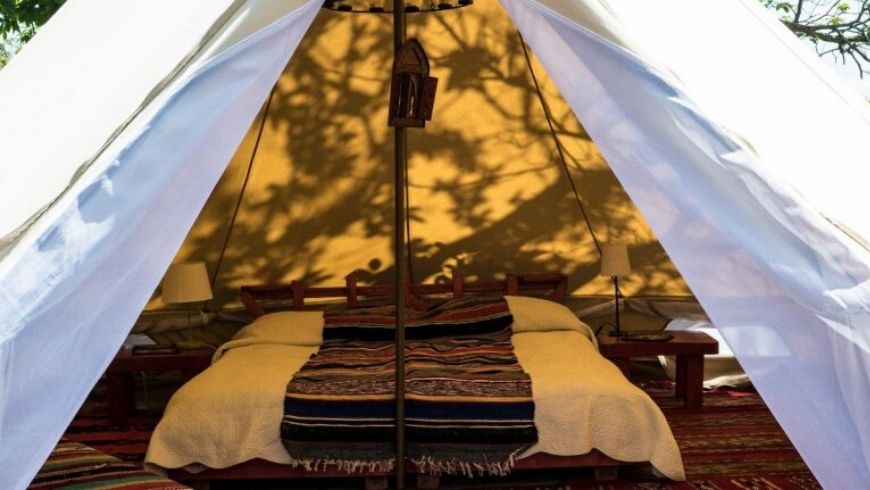 18. The Eco-House in the Woods, in Trentino Alps
Have you ever dreamed to live in the most fascinating woods of Italy? Casa Santel is located in the heart of Fai della Paganella, a pearl of northern Italy tourism. You can rent this green stay entirely. A great idea for group holidays, with friends or large families.


19. The Yurta Green Hotel, in Piedmont
Yurte Soul shelter, a name you can trust. The ideal destination for those who want to put a pinch of spirituality in their holiday. You will live a unique experience in the traditional and special Yurte. In fact, these are the typical houses of the nomads from Mongolia. This kind of green hotel is located among the hills around Turin, where you can enjoy breathtaking views!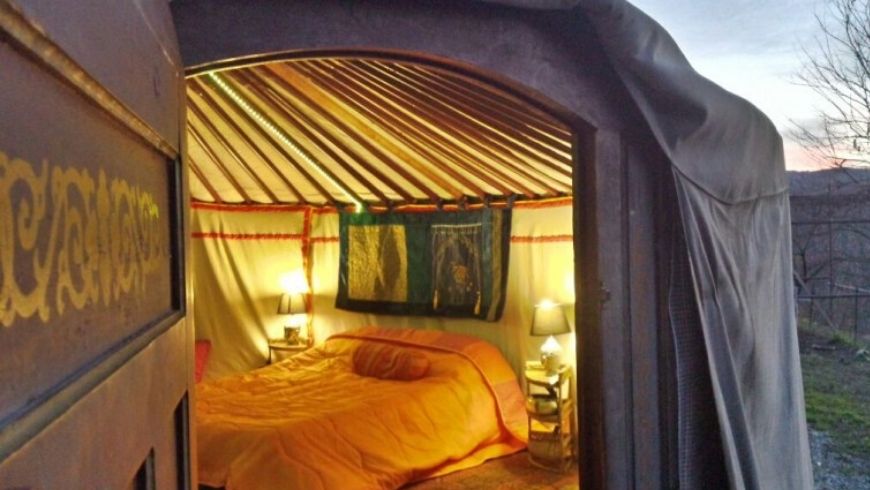 20. The Eco-village Hotel, in Liguria
Are you in search of a different village for your holidays? Eco-Village Torri Superiori is the place for you and your family! A warm welcome in the nature of northern Italy awaits you. You can enjoy many activities, special courses and natural itineraries.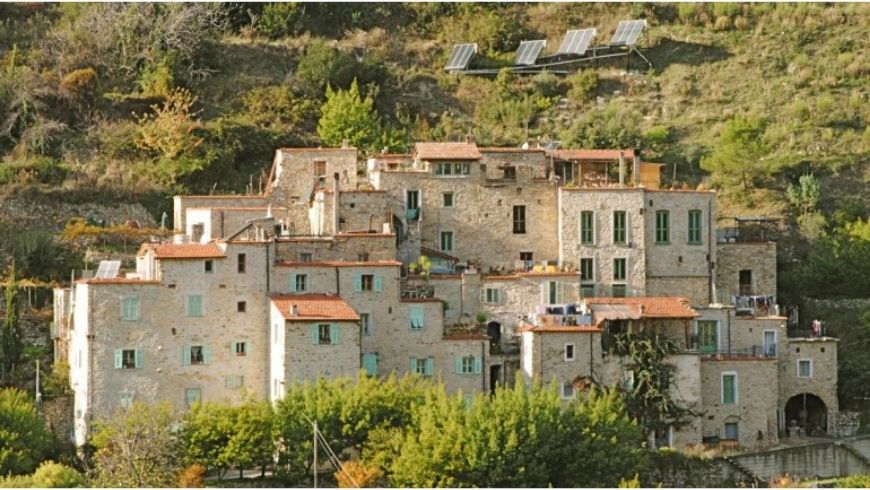 21. The Luxury Eco-Hotel and Botanic Garden, in Liguria
You should check Torre di Mortola if holidays means discovery to you. This is a new kind of green hotel, obtained from an ancient tower, overlooking the sea. Although being in northern Italy, it is actually not far from Montecarlo. Notably, breath nature through its botanical garden.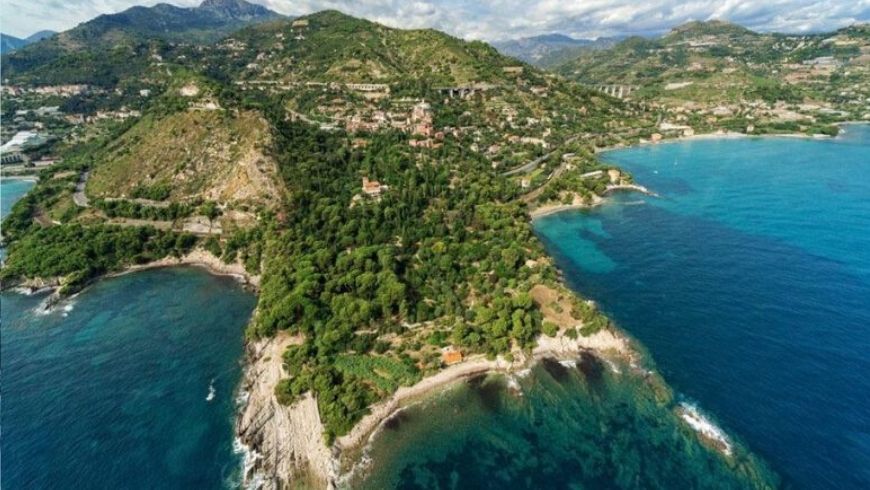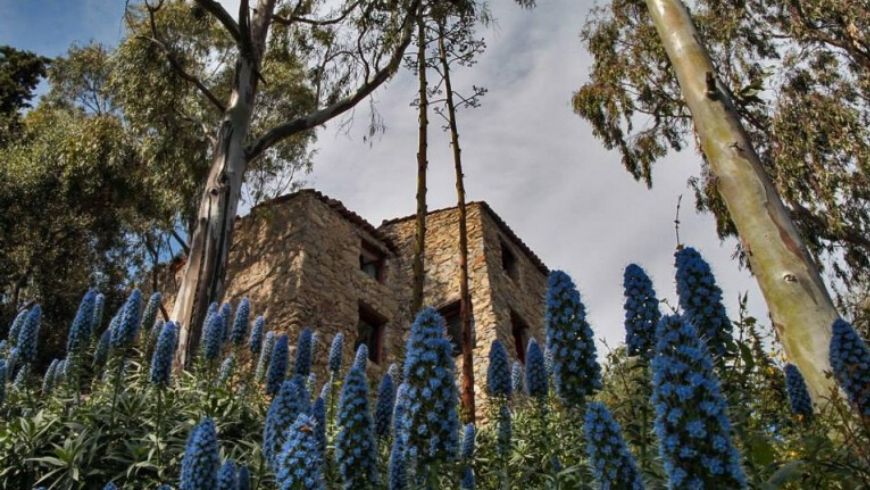 22. The Windmill Hotel, in Tuscany
Tuscany is a land rich in charm: B&B La Martellina provides a new look on its fascinating countryside. Enjoy the view directly from an ancient windmill. It has been recently renewed. As a result, your holiday will be of charm and attraction.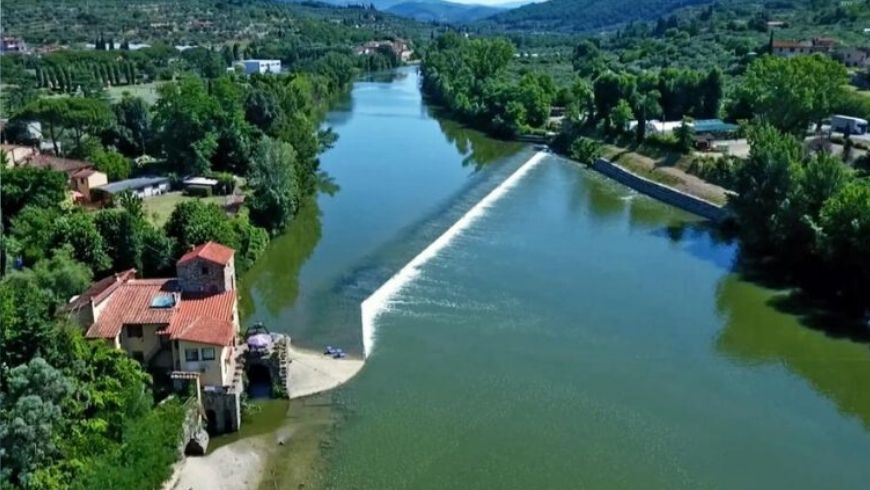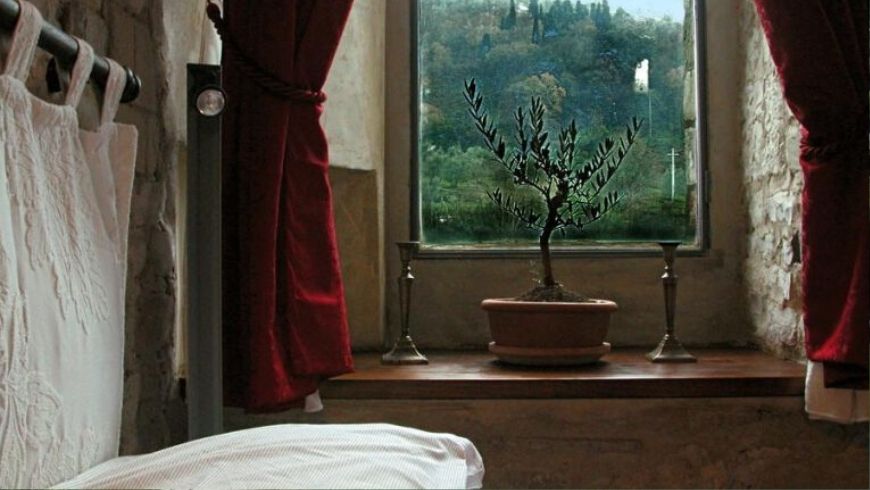 23. The Wild Cabine Hotel, in the Italian Alps
If you want to really feel into the wild, choose Wild Cabine. The structure is an alpine hut, without electricity and an actual bathroom. Well, as the name says, a real alpine adventure!
24. The Small Tree House and Farm Hotel, in Abruzzo
The parks in Abbruzzo host this biologic farmhouse, where to find your green hotel L'ape Regina. Many accommodations are available – from the most traditional ones to the most eccentric. Above all, stay in a treehouse!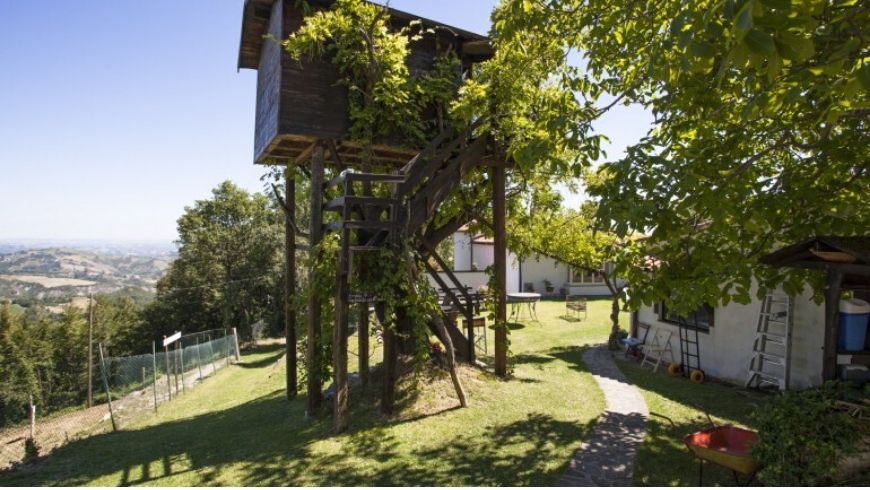 25. The Eco-House surrounded by Nature, in Liguria
Live your fairy tale at Casa Fragola. This cottage is located in the countryside in northern Italy. It is the perfect location: between the sea and the mountains! If you are lucky, some wild animals can come to say hi!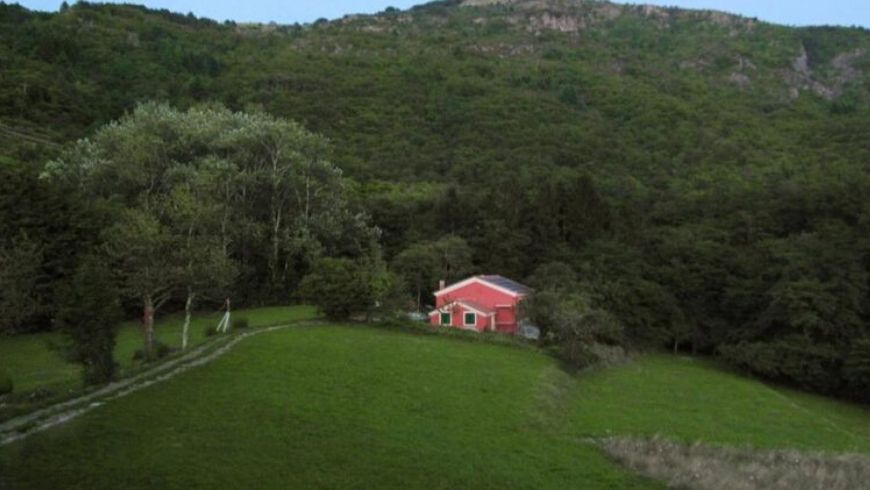 Italy can be seen as a tourist destination. But there is much more if you know where to look. What was your favorite of these green hotels? Do you know some more green holiday ideas? Tell us!