Founded in 2011, Ezvid Wiki – the Word's Video Wiky – was the world's first video wiki, and today is among the top 3,000 websites in the United States.
The website has published an interesting video about green gift ideas for environmentalists. Giving something as a gift for a person who is committed to saving the planet is not always easy. This is because by purchasing products we generate a large amount of greenhouse gas, and very often the objects we give are not used.
The article published on Ezvid Wiki – the Word's Video Wiky has selected 9 companies in the world that offer sustainable products and services, from stylish re-usable bags to eco-friendly travel experiences. One of the gift ideas suggested by Ezvid Wiki is the digital Green Gift Card of Ecobnb, the community of Sustainable Tourism. This gift card allows those who receive it to discover eco-sustainable accommodations and to book unique holiday experiences in harmony with nature, chosen from thousands of possibilities in Europe or in the world.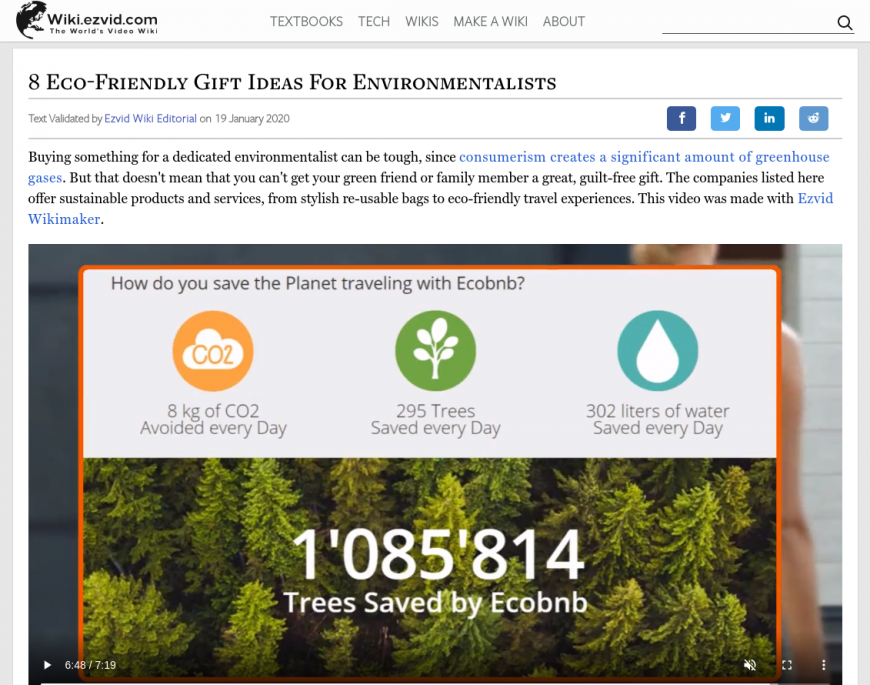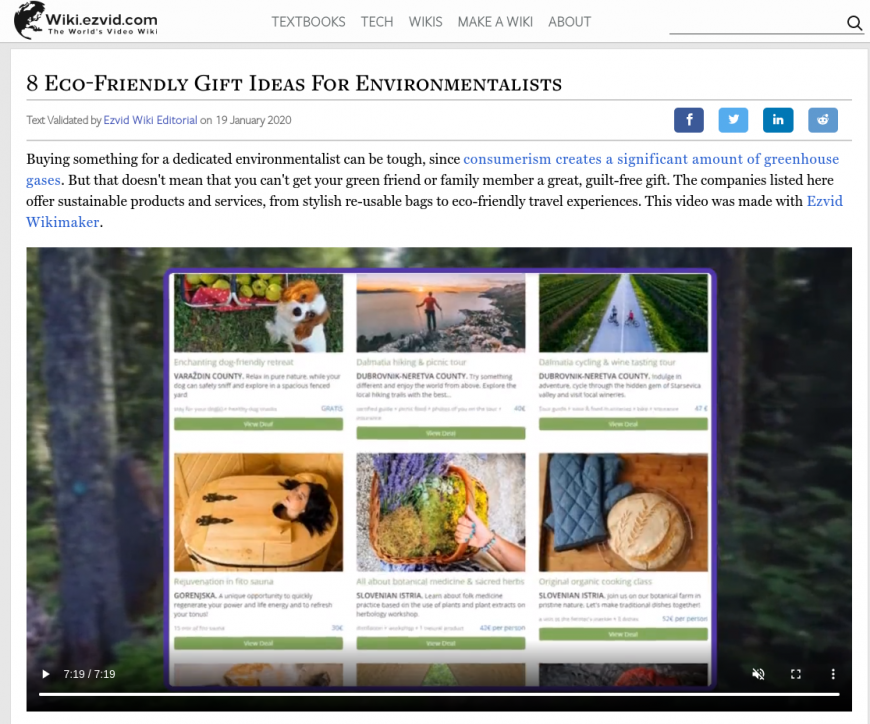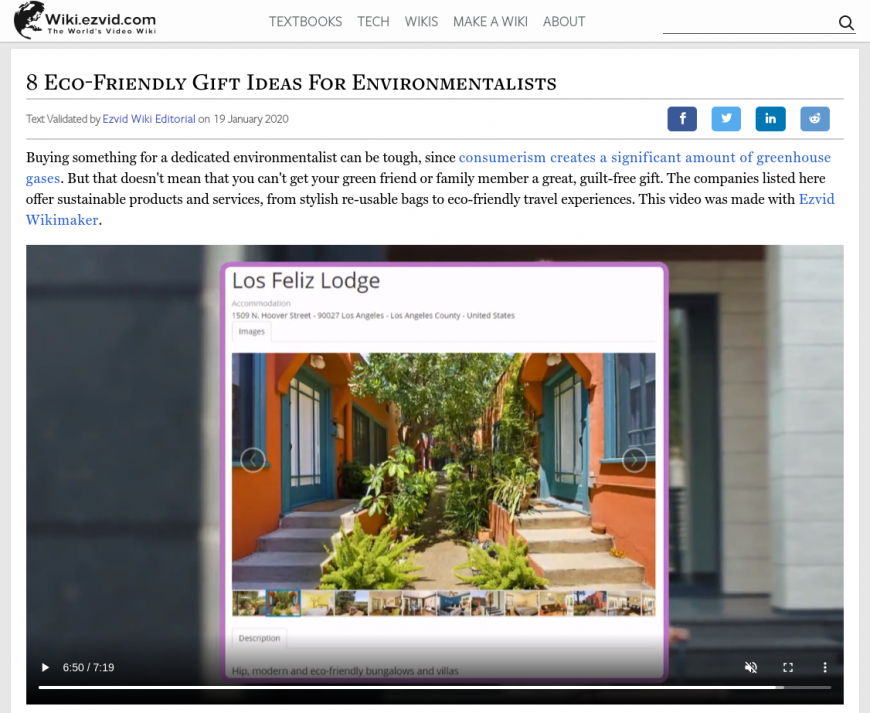 You can watch the video, made with Ezvid Wikimaker, at this link.