Every day, millions of people travel for business or fun. Have you ever wondered how much this impacts on the environment and natural resources? What is our contribution to global warming when we are on holiday?
How much does your holiday pollute?
"Consumption and Environment 2012" is the European Union's document about European general consumption and its consequences on the environment. According to it, tourism is the fourth cause of environmental pollution and CO2 production, just after consumptions for feed, living and transports.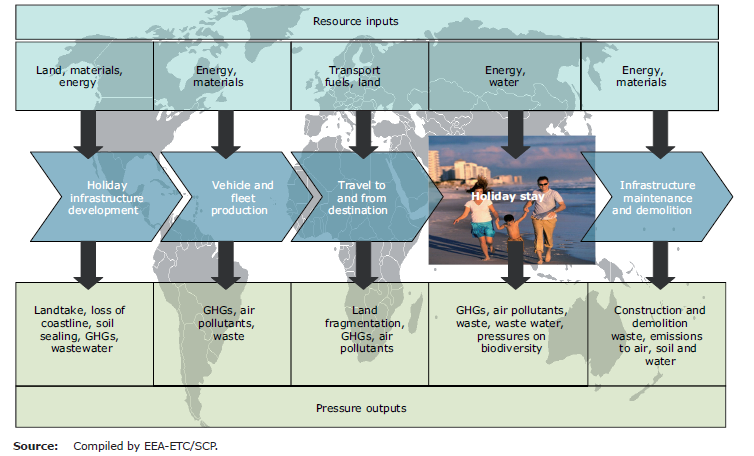 Transports are the primary responsible for the tourism impact on the environment, especially planes and cars that influence 75% of the CO2 emissions.
Accommodations have the second main role in it. They are responsible for almost 21% of the CO2 emissions related to the entire touristic sector. (Source: UNWTO-UNEP report 2008, Climate Change and Tourism). This data is not surprising at all because a hotel wastes almost 21Kw of energy and 645 litres of water for each guest every day.
CO2 emissions related to touristic activities have been growing hugely over the past fifty years and they will continue to grow soon. Conforming to some researches, there will be an increase in the number of journeys (increasing around 57%) and on distance travelled around 122% in the next twenty years. (Source: Peeters, Major Environmental Impacts of European Tourist Transport). If some appropriate mitigation measures are not implemented soon, CO2 emissions will duplicate.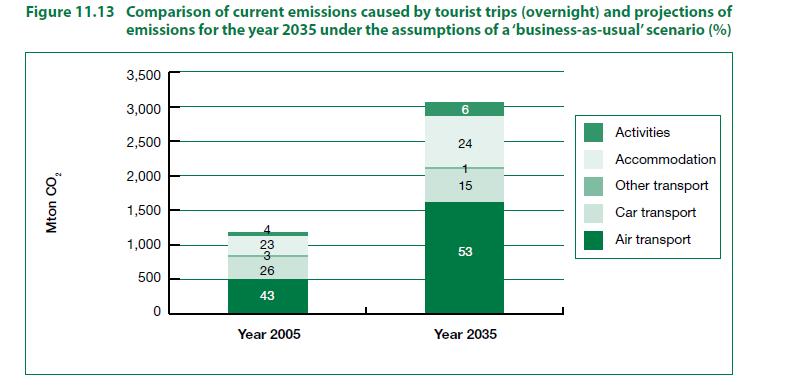 Not all the holidays are the same
Even if we have good intentions of "Green Living", sometimes we end up burning fuel and staying in accommodation that has a huge impact on ecological footprint.
Other times, we go on holiday in direct contact with nature. We stay in accommodations with low environmental impact, exploring the surroundings on horseback or by bike.
This graph clearly shows how the touristic impact on the environment can vary depending on the kinds of holidays we choose.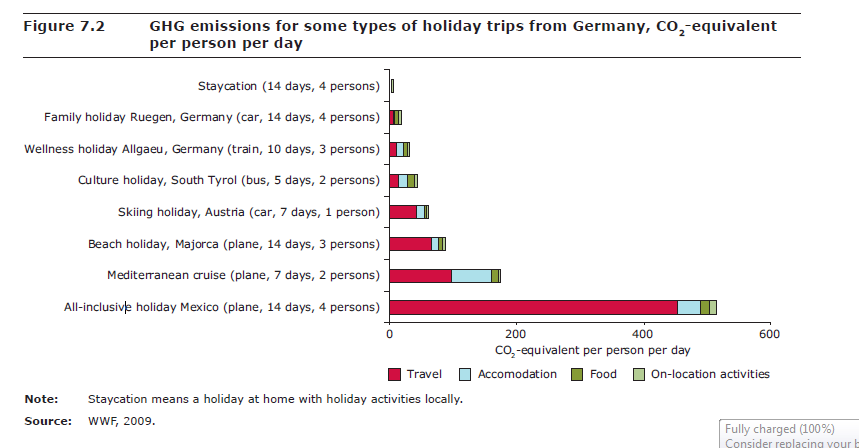 If the destination of your holiday is overseas or it is a cruise in the Mediterranean, CO2 emissions (measured per person and per day) are enormously greater compared to a "staycation", a holiday near your home, aimed to discover the local territory.
4 suggestions to organise your green holiday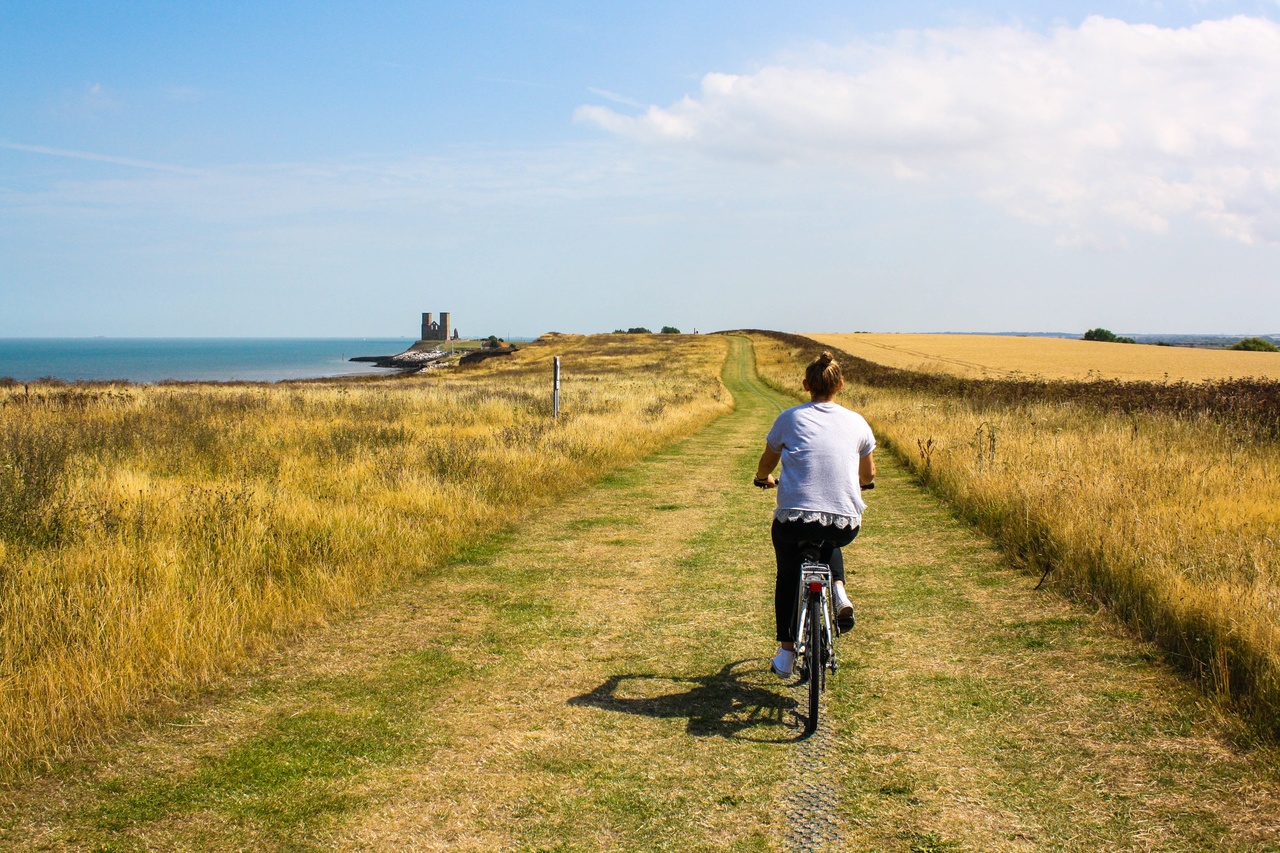 Would you like to travel in an eco-friendly way this year? Here there are 4 easy suggestions:
Take public transports. You should catch the bus or the train whenever possible. It is not just the best choice for the environment (trains waste 75% less energy and produces 85% less of air pollution compared to cars! Source: Climenet), but you also will have time to read, sleep or work during the journey.
Choose eco-friendly accommodation. Many hotels, farmhouses and B&B are working hard to minimise their environmental impact. Since some of them are doing it better than others, you should ask information about their attention on the environment before booking. Otherwise, use our website ecobnb.it to find the best green accommodations.
Walk or ride your bike. It is not just healthy, but it helps you discover surroundings and natural hidden treasures that you wouldn't find otherwise. Many eco-bed&breakfasts offer free bicycles to their guests. So, do not hesitate to organise your itinerary on foot or by bike!
Choose environmentally-friendly itineraries. Your holiday destination can offer you an unusual experience. You will discover places that minimise the impact on nature and local communities. You will also be able to stay in touch with authentic and exciting surroundings.
How much your holiday impacts on nature? That's your choice!
For those who want to discover something more: