Come with us to discover the beautiful Wadden Sea land staying in an eco-friendly vegan hotel. The hosts Henk and Nazma have shared their story and recommended us what not to miss in this part of Netherlands Countryside
World Heritage is what you were looking for to admire the spectacular nature of the Netherlands. From Kop van Noord-Holland, with its visit endless miles of sandy beaches, passing by the sights of Friesland, awarded as the most beautiful province in the Netherlands, ending in the Groningen Wadden coast, whose openness, relax and nature will delight your journey. Here you will discover more about the Dutch system of wind and water, admire the remaining of a long history and step on ancient earth dwelling mounds constructed as a remedy for a land that was subject to frequent floods. Choose between the five pearls in the north of the Netherlands (Schiermonnikoog, Ameland, Terschelling, Vlieland, and Texel) and don't miss the opportunity to enjoy the view of the Dutch Wadden Sea Islands, still influenced by the daily ebb and flood, sand and water.  Making a sustainable choice for your travel location is fundamental. Today, thanks to the amazing offer of a vegan hotel we are going to discover in this article, you can make your holiday even greener! The vegan way is, in fact, a milestone for having a less-impact and more eco-friendly holiday's experience.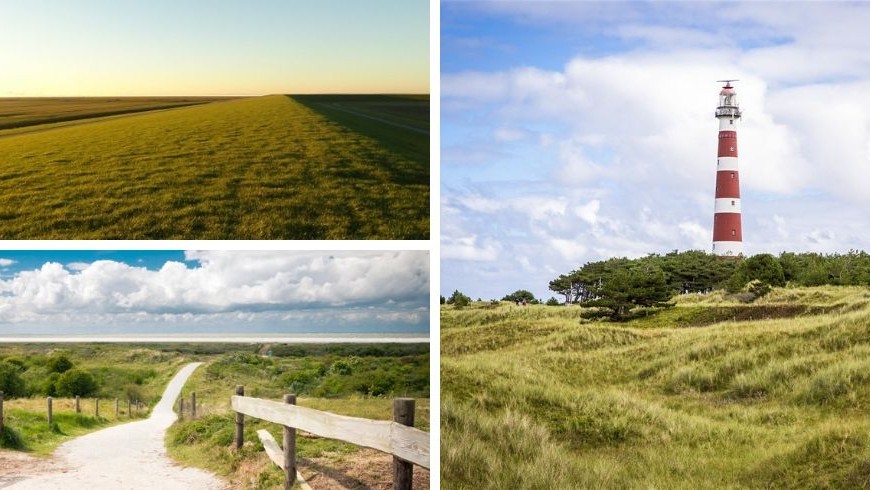 Sustainability and veganism together: the concept of the vegan hotel Vegotel
Vegotel is an environmentally friendly hotel located in a farmhouse build in 1885 on the edge of the Waddensea area. Here guests will find peace and space to enjoy and recover from their daily stress after a day visiting what is recently been voted "the most beautiful natural location in the Netherlands" and Unesco World Heritage.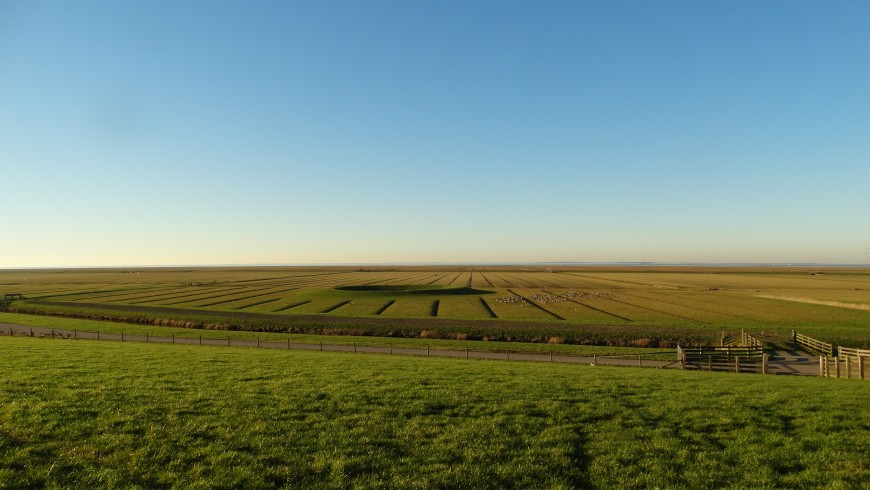 The hotel owes its name to its particular attention in delighting its guest with a fantastic vegan breakfast, with local products coming from an ecological supermarket (called Ekoplaza) nearby. But that's not all. The two guestrooms have a beautiful and unobstructed view over the meadows. Everything an eco-friendly tourist will need is here, including the rent of bikes and electric cars.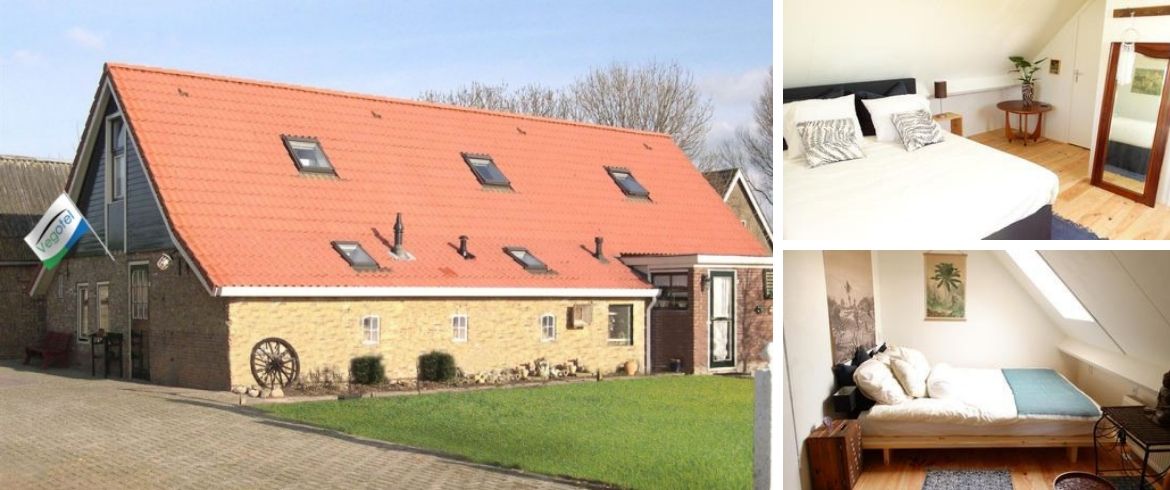 We had the possibility to interview Henk and Nazma, owner of Vegotel in Blije, which told us more about the experience of running a Vegan hotel in the Netherland Countryside.
Interview to Henk and Nazma, owners of Vegotel
Hi guys, could you tell us something about Vegotel?
Vegotel is an environmentally friendly hotel that serves an all-day vegan breakfast including cold cuts, cheese, and other dairy products, thanks to the modern meat substitutes and dairy products. Our goal is to serve these substitutes to our guests, showing them it's possible to eat meat and dairy products without harming our environment.
We changed our farmhouse, built in 1885, into a small-scale hotel previous used for cattle. The Vegotel Concept is based on three pillars: 
Ecological,
Vegan food
Radiation-free guestrooms to prevent electrosmog. So we also offer free internet but with a LAN cable.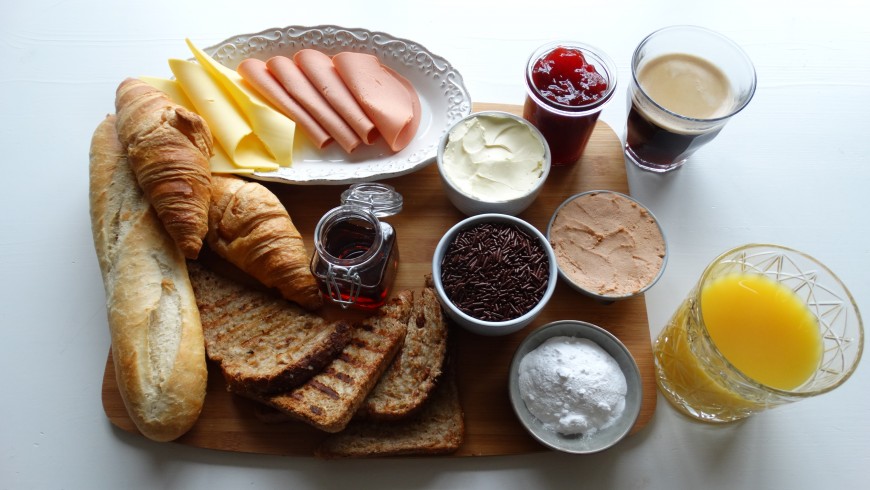 How did your project of eco-friendly hospitality start and what are your future plans?
We actually started as a combination of factors. First was surely living in a farmhouse on a beautiful location next to the Zeedijk (Sea dyke) in Blije, situated in the middle of the Wadden Sea area which has recently been voted the most beautiful natural location in the Netherlands. Our farmhouse and surroundings are very suitable for a small-scale hotel and since my girlfriend and I are both vegans we named it Vegotel, a registered European brand name.
Another factor is a bit of entrepreneurship and vision. The hospitality industry, in particular, the hotel/catering branch in the Netherlands are lagging behind, almost nobody advertises with vegan products and even vegetarian options are scarce. This in contrast to the increasing choices of vegetarian/vegan options in every supermarket nowadays, which found me particularly surprised. Hotels with vegan cheese or cold cuts are hard to find, up till now, Vegotel jumps in this potential market.
We are working on a second Vegotel location at the edge of Heegermeer (a beautiful lake next to Heeg). To do so, we are cooperating with an ecological camping guesthouse to use for Vegotel purposes. In this way, guest can also rent a Vegan guesthouse near a beautiful lake with a private beach and watersport facilities.
For what concern new themes, we are now working on something for animal welfare, although indirectly but nevertheless in addition to our commercial background: it feels like a good cause.
Besides veganism, we are also working on preventing radiations. I (coincidentally) discovered a sensitivity for electromagnetic radiation (WiFi/4G transmitters and devices like smartphones, laptops, tablets, etc.). Many people have the same physical problems and in Holland, it's difficult to find a hotel without wifi, unlike in Germany and many other countries, where this is a normal thing.
Which green itineraries near Vegotel do you most recommend to your guests?
Walking or cycling on our Zeedijk (Seadyke) in the direction of Lauwersmeer or Harlingen, a daytrip which we provide including (e)bikes to Ameland or Schiermonnikoog (both Waddensea islands).
Other very beautiful places to visit are our four national nature parks: Next to Schiermonnikoog and Lauwersmeer our Drents-Friese Wold and the Alde Feanen national park.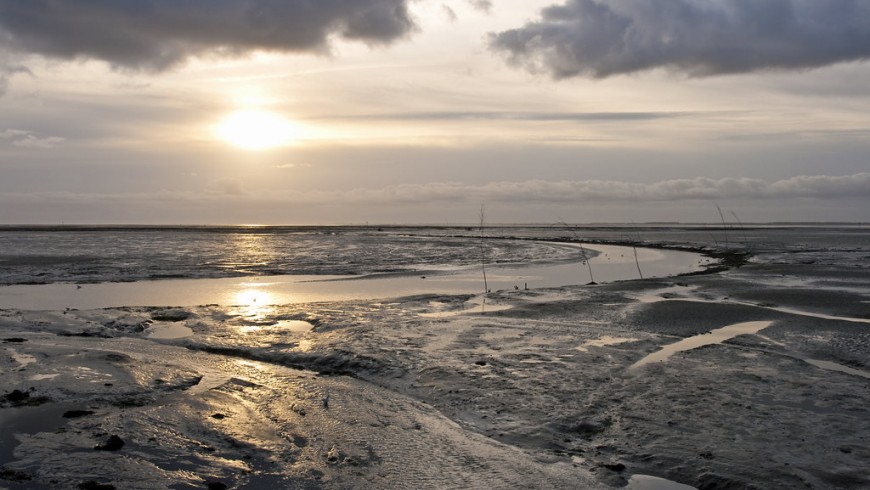 What practices of sustainability have you undertaken?
We only use solar energy, our interior is eco-friendly as much as possible, partly through the use of sustainable materials and second-hand furniture, biodegradable cleaning and care products. For what concern sustainable mobility, we offer electric car and e-bikes. And, of course, our milestone: a delicious vegan breakfast.
Future plans include installing solar panels on our roof and charging points for electric cars.
What aspects your guests enjoy more of their stay in Vegotel?
That's a very good question. Let's our Belgian, German, Dutch and British guest speak for themselves:
"At last a vegan hotel in Holland".
"A very good place to relax and coming at peace".
"The fresh sea air which surrounds Vegotel makes you dream".
"A good way for introducing vegan cheese, cold cuts, and other dairy substitutes".
"A hotel with respect to our environment, animal and human welfare".
"A perfect starting point for exploring the Wadden sea area".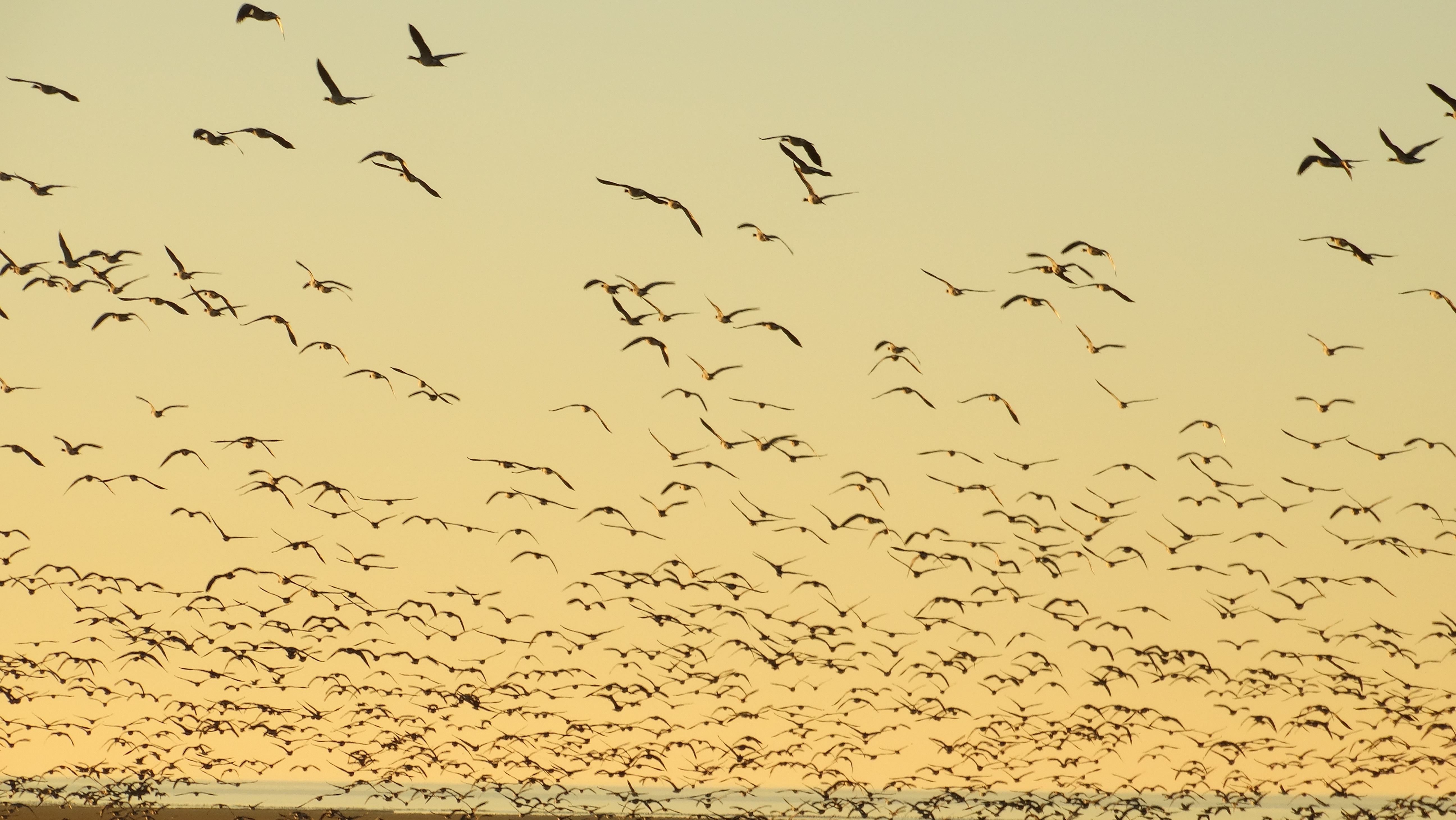 Would you say, from your experience, that tourists are changing their habits and thinking more about sustainability?
Yes, but very very slowly. You can only find the right ones on specialized websites like Ecobnb or Veggie hotels. For standard (luxury) hotels it's still not a number one priority. And that's not good for the wellbeing of our world because, as the first Dutch astronaut Wubbo Ockels said, "we are all astronauts of Space ship earth".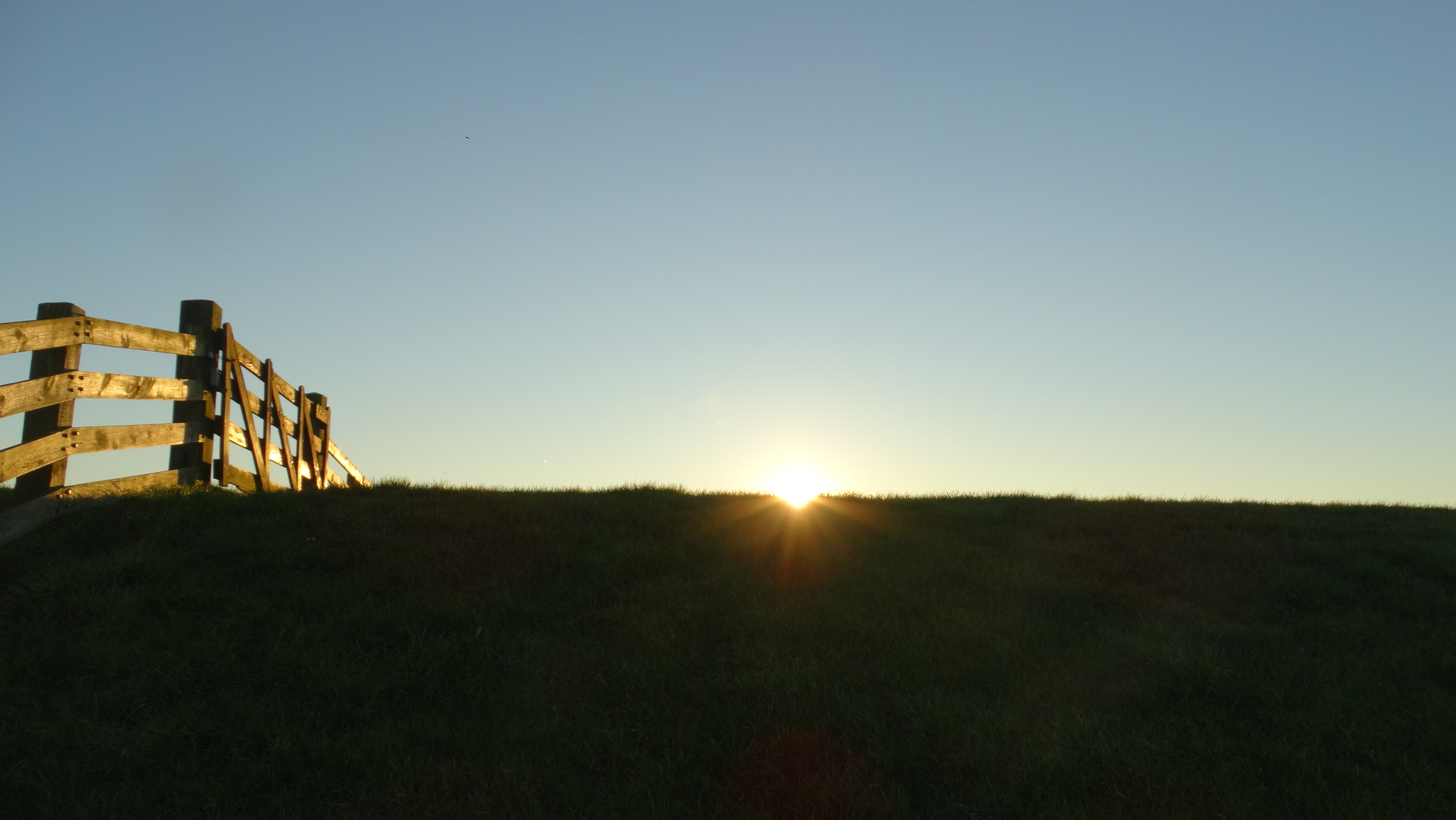 What do you think is the next step for sustainable tourism development?
Use only solar or wind energy, serve vegan food as much as possible, paying attention to use only the best substitutes, so switching is easier. Than use biodegradable cleaning and care products, for example, or sustainable materials and second-hand furniture as much as possible. The idea is to think green in every way, increasing sustainable mobility and encouraging the use of electric cars.
Thank you Henk and Nazma for the interview!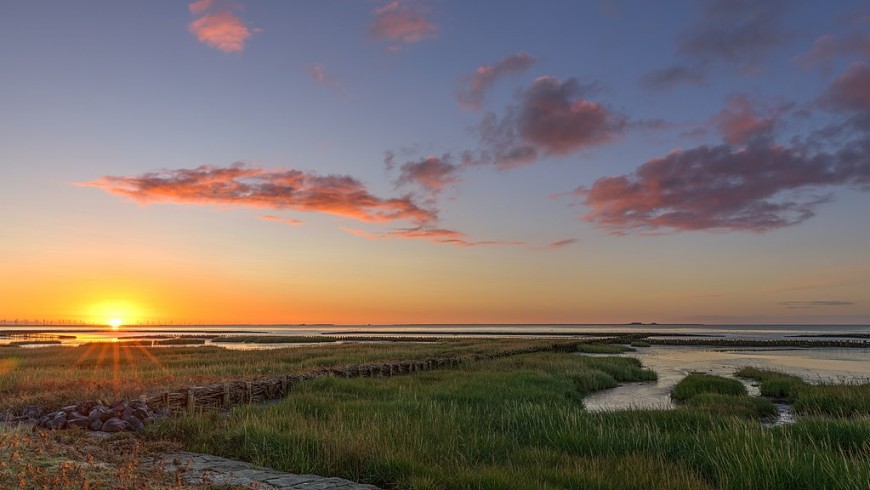 A slow and sustainable journey discovering the amazing nature, sea, traditions and typical products of Wadden Sea, a Unesco World Heritage you will hardly forget. A vegan eco-friendly tourism experience on which Vegotel and its young innovator bet and we truly e hope they will get the results they deserve. We wish good luck to Henk and the Vegotel staff, inviting you to make this relaxing spot the starting point of your next travel to the Wadden area. "The most beautiful natural location in the Netherlands" as it was voted by some international tourism rankings.
Cover image: Walden Sea, ph. via pxhere.com