In Netherlands, the artist Daan Roosegaarde has created a truly magical cycle path, which is inspired by the famous and wonderful painting "Starry Night" by Van Gogh. Right in the places where the painter lived, along the cycle path that winds through the region of North Brabant, joining the house where he was born and the town of Nuenen, where he spent most of his life, it seems to bike inside his most famous picture, thanks to an innovative and eco-friendly technology.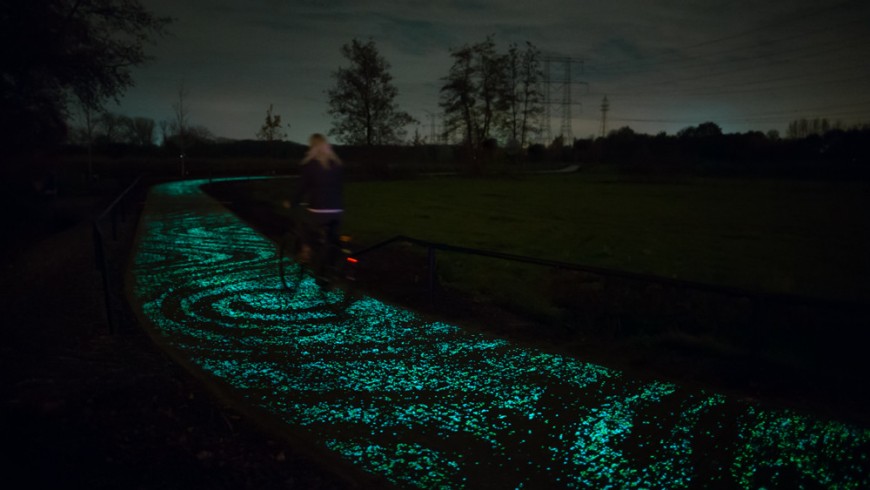 50000 small stones powered by solar energy glow in the dark, like the stars: a path of light that creates a poetic atmosphere that really makes each night ride a unique and evocative experience.
The Van Gogh Roosegaarde Bicycle Path was built in 2015, on the occasion of the 125th anniversary of the painter's death and has already become a major attraction for residents and tourists in Eindhoven and surroundings.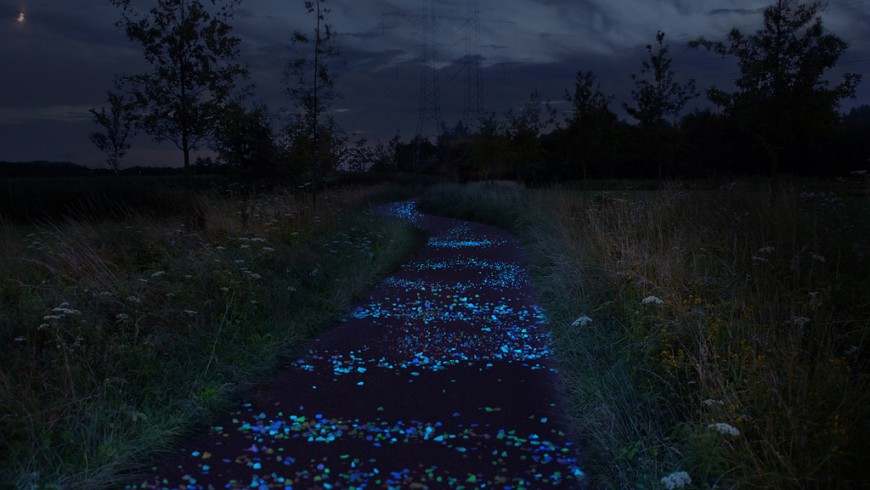 The Netherlands thus continue to make a name for itself, for its eco-sustainable projects and its innovative bicycle paths: it'ss undoubtedly a country that is aiming to slow transportations and eco-friendly technologies. We can not wait to ride among the stars of Van Gogh, and you?
You might also like: