Come with us the discovery of a pristine corner of Piedmont, where nature reigns supreme and ancient mountain villages back to life.
Are you looking for a cool, unusual and unique hotel in Italian Alps? Take a look of this beautifuland eco-friendly chalet in Maira Valley, in a picturesque albergo diffuso in a small mountain village in Piedmont.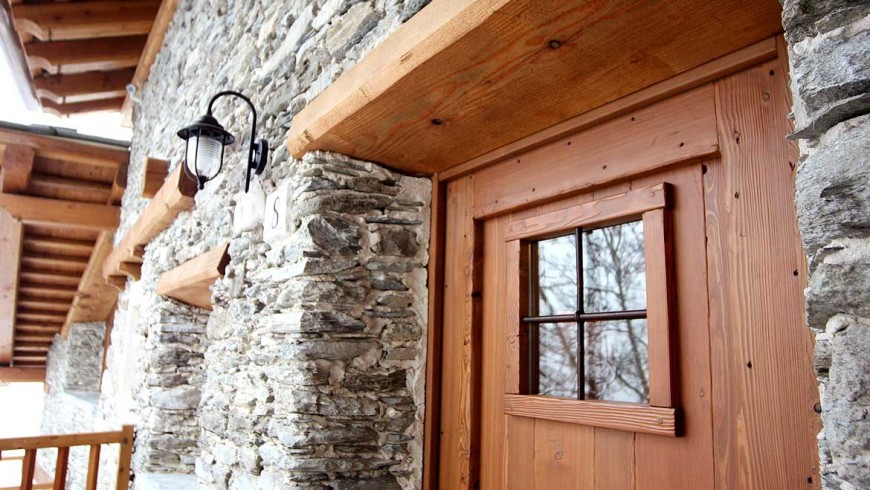 To the west of Piedmont, towards the French border, Maira Valley is wating for us: a paradise of towering mountains, vast meadows, wildlife and picturesque villages. The list of things to do can be very long or may consists of a single line, it's up to you: sit back and enjoy the view, or start exploring this amazing area with bike tours, walks along the rivers and into the woods (here and here some of the many routes in the area) and tastings of culinary delights. In any case, you can not but fall in love with this wild land.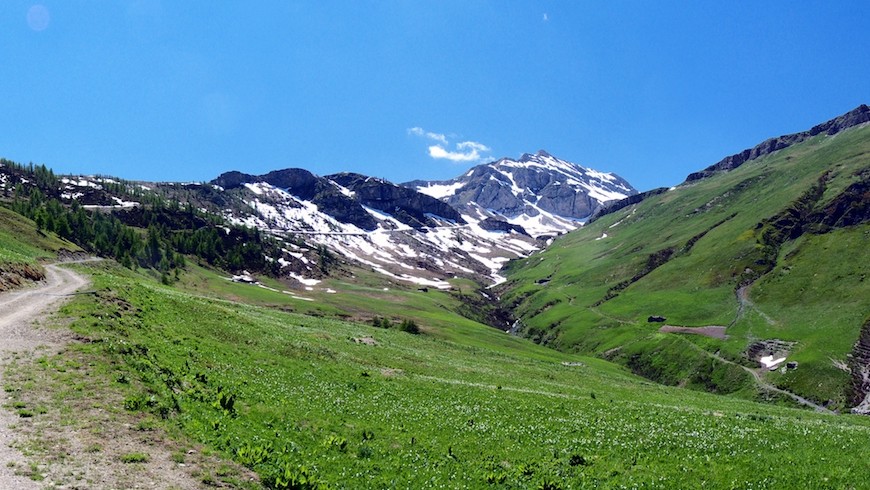 In one of the 14 municipalities that make up the Maira Valley, there's Borgata Sagna Rotonda, a beautiful project of a couple who has brought new life to an abandoned mountain village, which was in danger of disappearing forever. We are in the town of Marmora, where at 1644 meters above sea level there was the village of Sagna Rotonda and now there is a eco-sustainable albergo diffuso.
The structure is completely energy autonomous and CO2 free; it has an unrivaled beauty and offers the chance to sleep in a chalet that you can choose among 13. Typically alpine, the apartments inside a chalet are built with natural materials and equipped with every comforts and can accommodate up to 7 people. The scent of wood, the heat of the fireplace and the views at the window welcome you in this beautiful place, away from the hustle and bustle, almost out of this world.
There is a wood stove, a play area for children and one of the smallest restaurants in the world: it is the Tavernetta Sagna, a suggestive place with 8 covers serving breakfast, snacks, appetizers and dinners prepared with local ingredients  (also takeaway).
It will be hard to get away from this corner of paradise, impossible not to visit again!
Cover image: chalet in Maira Valley, photo via Sagnarotonda