Travelling time: 6h

Difficulty: Family

Why we love it: The Chateau is simply breath-taking. We felt like we are in a fairy-tale.

Length: 10 km

Total Elevation Gain: 14 m

Way to travel: by foot

Cost: check in text

Our Advice: Visit Greenhouse as well.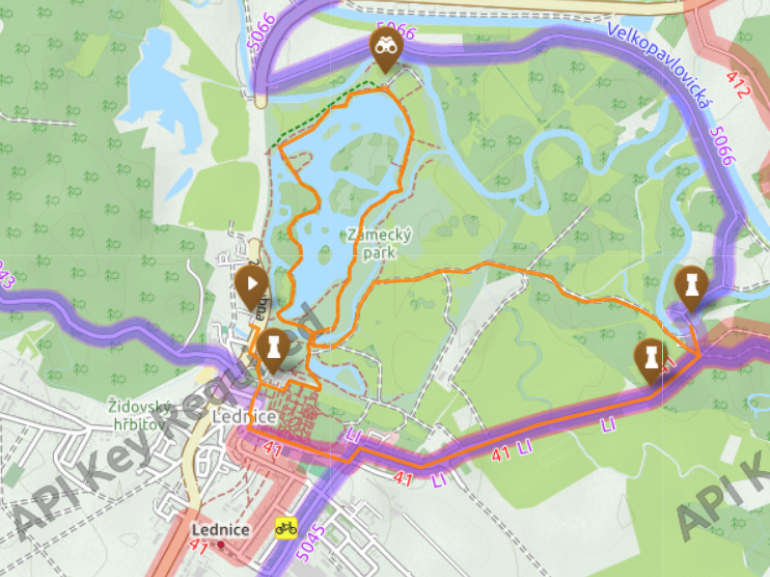 If you arrived to Lednice by car, you can park in the end of the village. It is very close to the chateau. The parking lot is payed and costs 10CZK/ hour.
Chateau Lednice
It is not only one of the most beautiful chateaus, but also one of the most visited monuments in Czechia. In 19th century, it was reconstructed into neo-gothic style. The chateau is surrounded by one of the Europe´s largest parks, where you can find the Palm House, the Venetian fountain, Roman aqueduct, the Chinese Pavilion, artificial ruins minaret and Johns Castle. The Chateau is a part of UNESCO World Heritage Site.
It is possible to book an individual guided tour in foreign language.
The price is:
Adult ………. 260 CZK
Seniors over 65 years old ………. 190 CZK
Children between 6-18 years ………. 190 CZK
Children up to 6 years ………. FREE
Family ticket (2 adults and 3 children) ………. 710 CZK
If you don´t want to visit the castle inside, it is totally fine. You can just walk in the area and park for free, enjoying the peaceful atmosphere of the castle.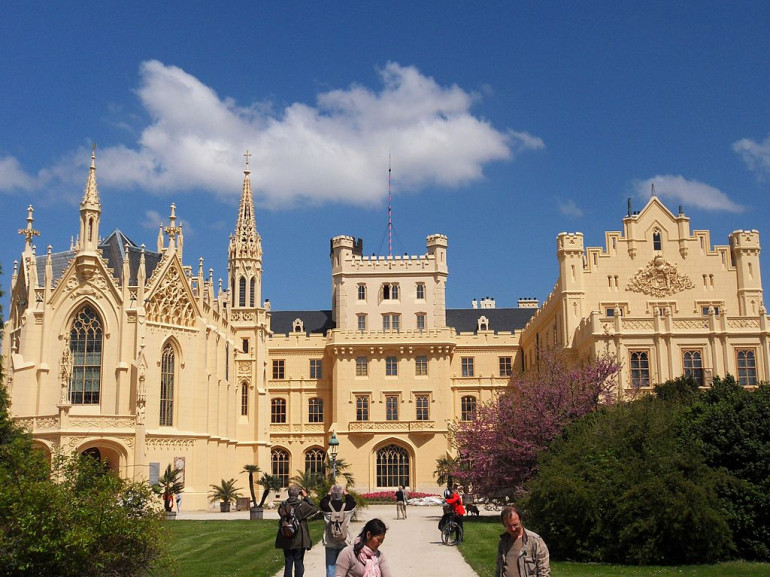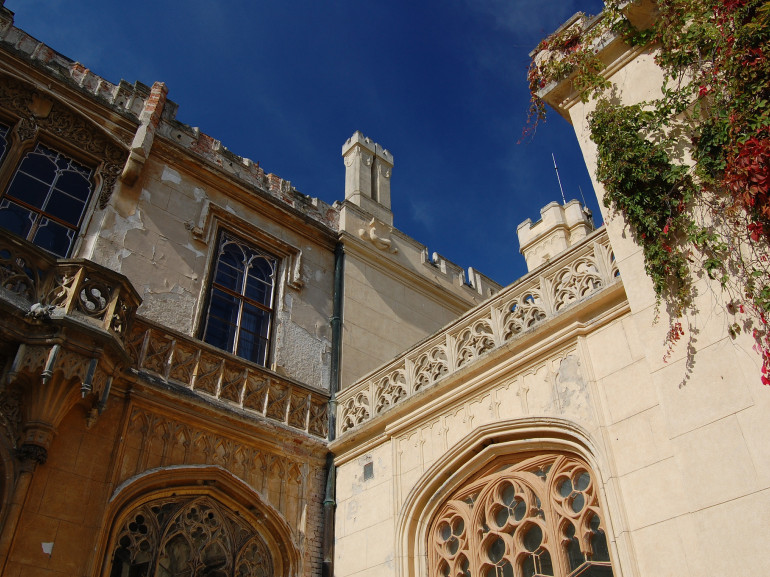 Minaret
To walk a bit further, Minaret is waiting for you. In fact, it is the oldest lookout and the only Minaret in Czech Republic. It is also the highest building of this type outside of Islamic countries, reaching a height of almost 65 meters.
Entrance fee to Minaret is:
Adults ………. 50 CZK
Seniors over 65 ………. 40 CZK
Children 6-18 ………. 40 CZK
Children up to 6 ………. FREE
Family admission ………. 140 CZK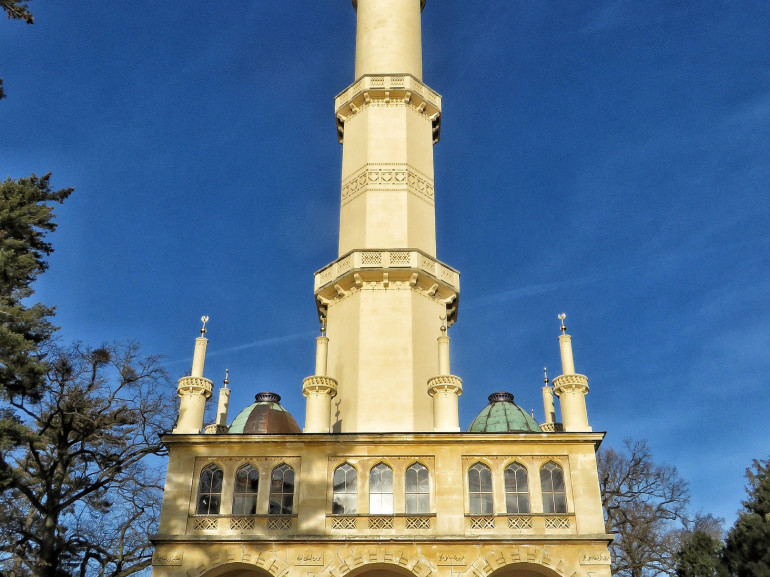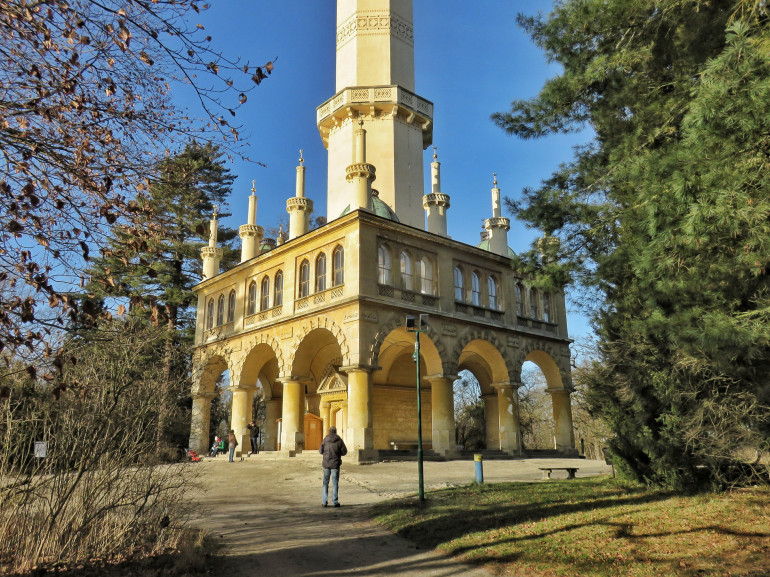 John Castle
Originally, it was a hunting lodge built in 1801-1808 based on project by Joseph Hardtmuth. The building consists of four towers. Inside the castle you can find a large Knights Hall, used for feasts and hunting feasts.
Guiding tour in foreign language costs:
Adults ………. 60 CZK
Seniors over 65 ………. 40 CZK
Children 6-18 ………. 40 CZK
Children up to 6 ………. FREE
Family admission ……….160 CZK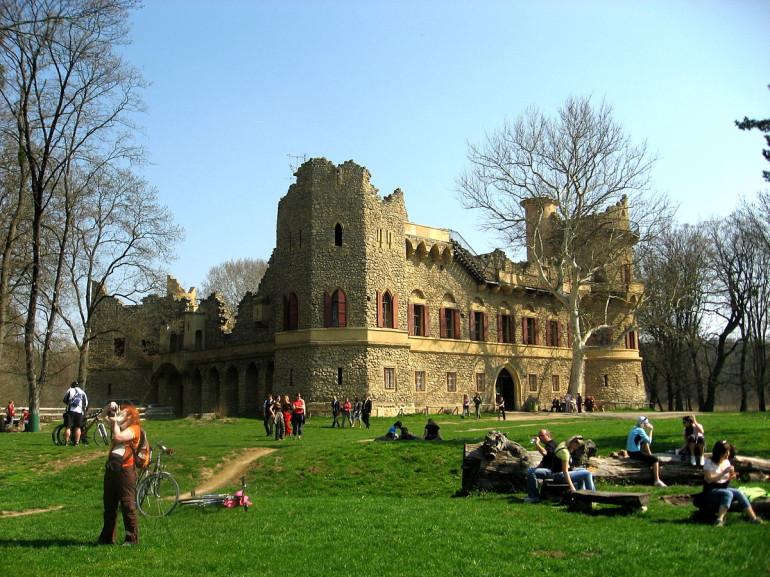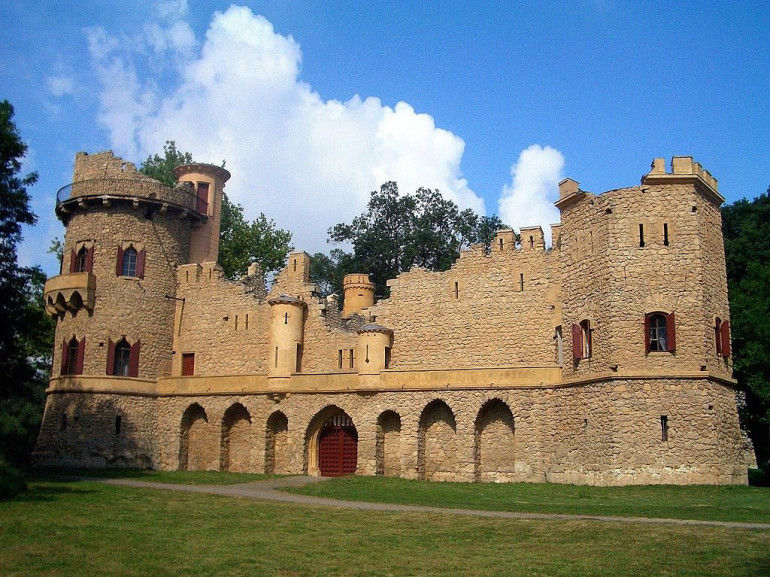 Hunting Lodge Lednice
Another hunting lodge built by Joseph Hardtmuth. It is a small building and a part of Lednickovalticky area. The lodge was used as a manor house and allowed the monastery to watch the hunting on meadows. Unfortunately, hunting lodge is inaccessible.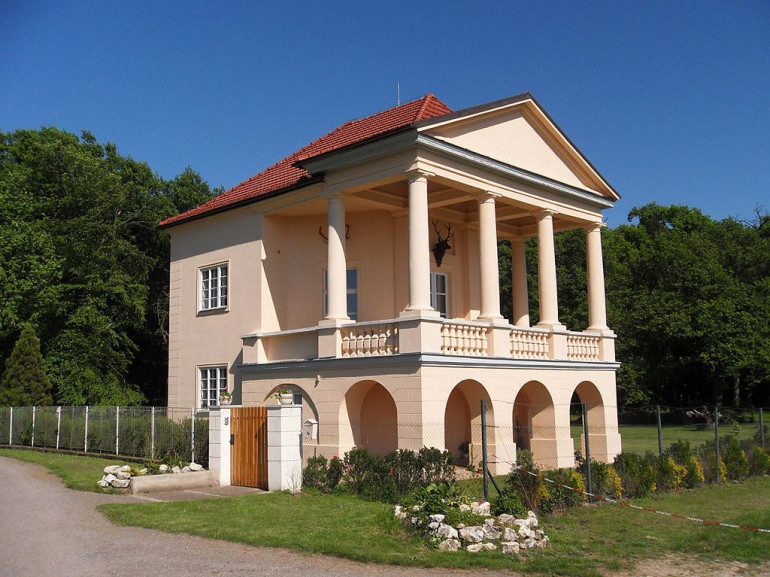 Except of attractions and sights selected by us, you can visit Greenhouse, Grotta - artificial baroque cave and Children`s room & Museum of marionettes. All of them can be found in the area of the park. You can´t miss it.
Author: Nikola Mečiarová
Cover Photo: Photo by Marcin Szala via Wikimedia
You might also like: