Travelling time: 7 hours

Difficulty: Medium

Why we love it: Because it doesn't present major difficulties but is one of the most evocative path for all pilgrims in search of spirituality, nature and art

Length: 32 km

Total Elevation Gain: 350 m

Way to travel: by foot

Cost: 0 €

Our Advice:
We are in Tuscany, in a village that once was one of the most important strongholds in Italy, Radicofani. We are in the province of Siena, on a hill close between Mount Amiata and the southern end of the enchanting Val d'Orcia. The symbol of the village is its monumental fortress, which we will notice even at dozens of kilometers away. Radicofani is also the perfect spot for visiting attractions such as the lakes Trasimeno and Bolsena, the famous Montepulciano and the Mount Amiata. If you want to spend a few nights in this delightful Tuscan town, here you can find the eco-friendly accommodation perfect for you!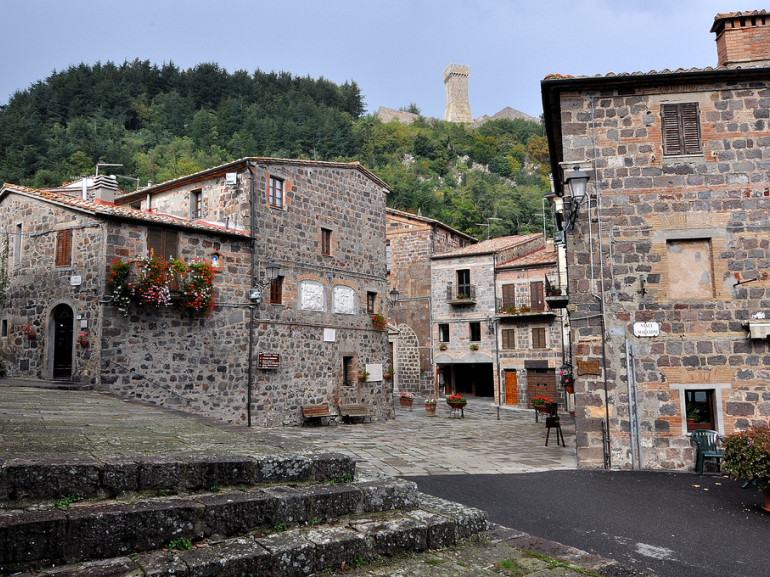 The journey of this path of the Via Francigena starts with a descent of 8 km of dirt road in the valley of the river Rigo. We continue surrounded by beautiful hills until we meet the old Via Cassia near Ponte a Rigo, a fraction of San Casciano dei Bagni, a famous spa town. Here the village offers a refreshment for the pilgrims. We walk a few kilometers on a paved road before entering the territory of Lazio. Then we proceed on a dirt road along the Val di Paglia, that offers fascinating views. We arrive at Proceno, a village in the province of Viterbo of Etruscan origins. From here we go down to Ponte Gregoriano, where we follow along the road Cassia, which runs to our left. In front of us await the last kilometers of the day: the final short climb towards Acquapendente.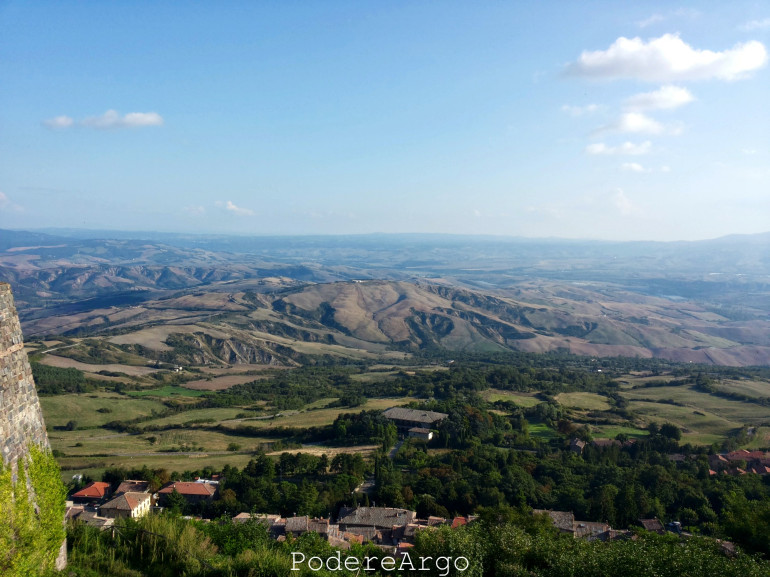 Our destination is a very characteristic medieval village, dominated by a hill where a clock tower stands; it once belonged to a fortress that was completely destroyed.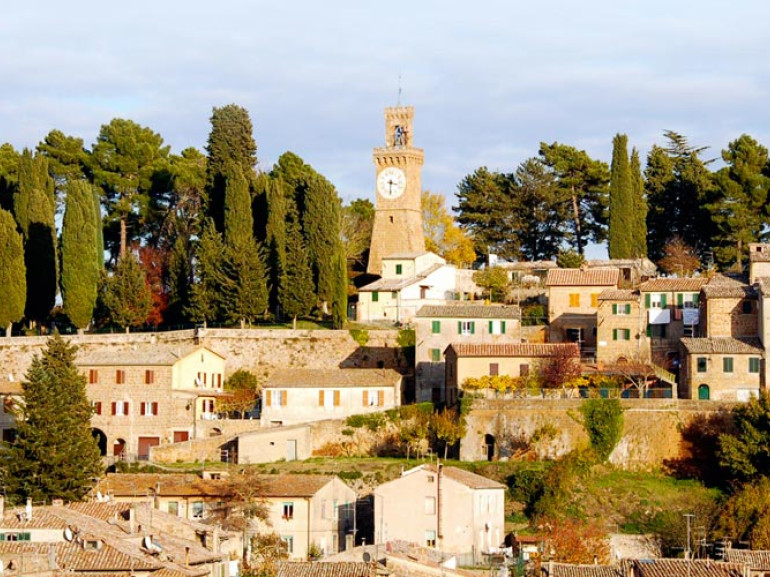 The route between Tuscany and Lazio is one of the most fascinating in all of the Via Francigena: a spiritual path through beautiful landscapes and small villages where time seems to stand still.
Cover image: Landscape near Radicofani, photo by Colin Moss via Flickr
Author: Chiara Marras
You might also like: