Travelling time: 6h 30min
Difficulty: Medium
Why we love it: Because we are in the heart of the wonderful Adamello Brenta and because of the feeling you have in front of the five lakes
Length: 14 km
Total Elevation Gain: 875 m
Way to travel: by foot
Cost: 0 €
Our Advice: To shorten the itinerary of about two hours you can use the service of the 5 Laghi cableway. In summer it directly brings you at the Refuge Pancugolo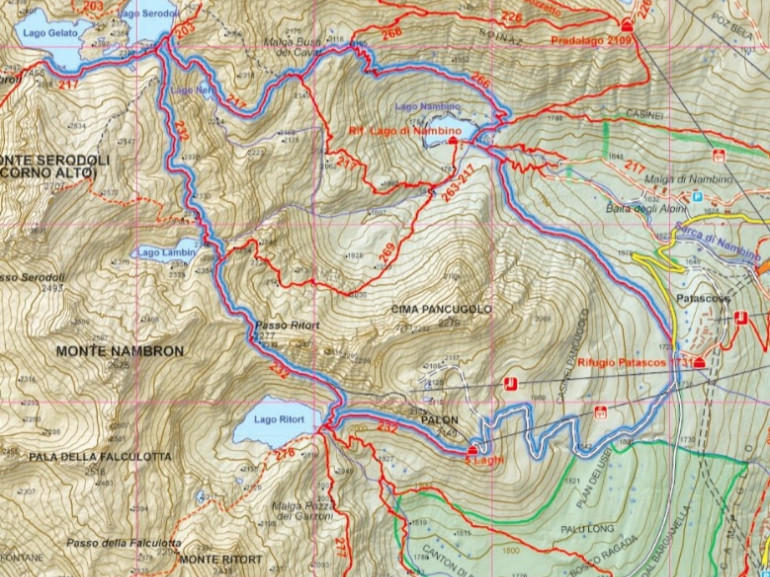 We are in the heart of the Adamello Brenta Nature Park, the largest protected area in Trentino. In the reserve, among magnificent mountains, beautiful lakes and one of the largest glaciers in Europe there are one of the richest fauna of the Alpine Area that includes all mountain species, including the brown bear and the steinbock.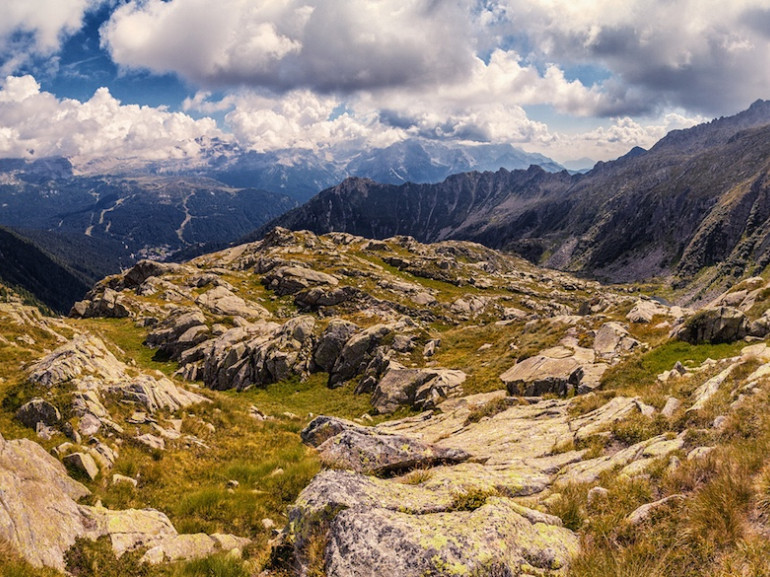 For our itinerary, we leave from Madonna di Campiglio, famous ski resort. We suggest you to spend a holiday in this pearl of the Dolomites, charming in summer and winter. You can stay in the hotel eco-friendly Gianna or at the Hotel Grifone.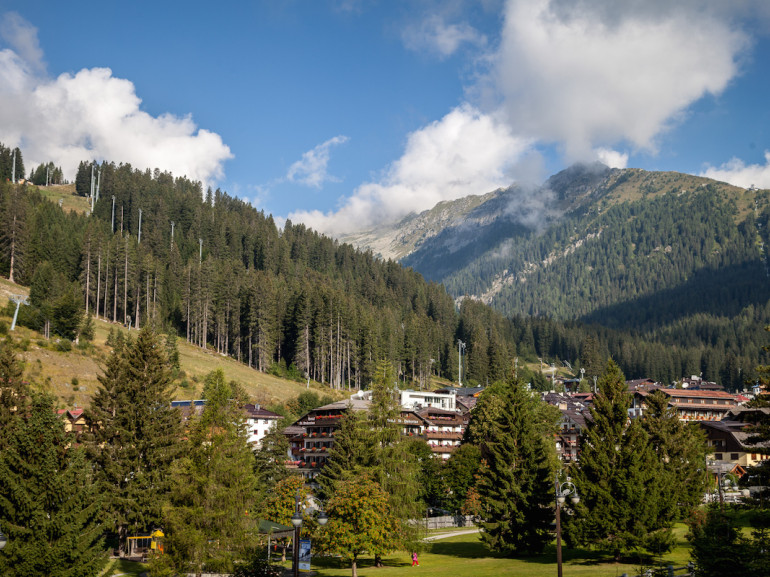 We reach the village Patascoss until we get to the parking lot; after a few dozens of meters in the direction of Malga Ritorto, we turn right, climb up to the forest road. After the hut "Casinel" we reach the Pancugolo Refuge. Behind the refuge we take the path that, through a flat track, brings us easily to Ritorto Lake. Surrounded by beautiful mountains in a beautiful valley, it strikes us with its crystal clear waters. The natural scenery is breathtaking, the cows keep us company and we feel part of a painting.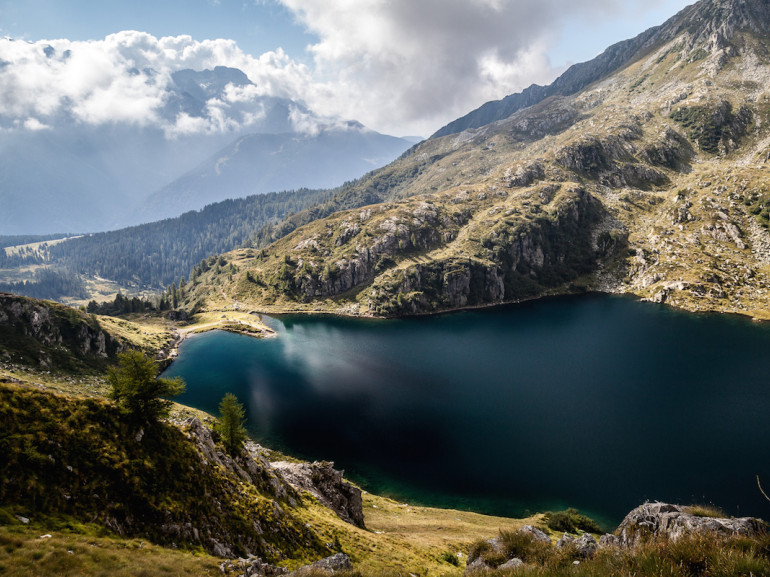 We continue the path, and we start to climb towards north, until we reach the Ritorto Pass. Among ups and downs in the rocks, leaving the detour to Lake Nambino, we reach Lambin Lake. The second stretch of water of the tour too will enchant you with its rocky shores.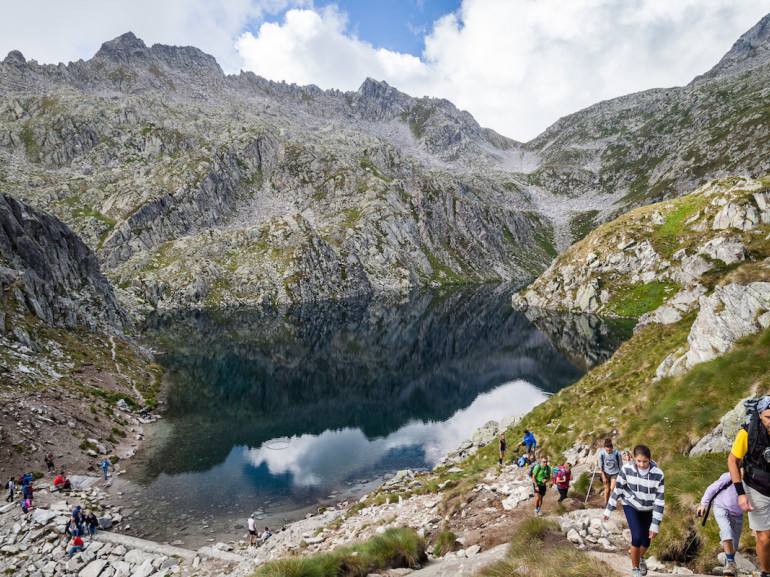 We go up the ridge overlooking the Nambino valley, then walk the descent that takes us to Serodoli Lake.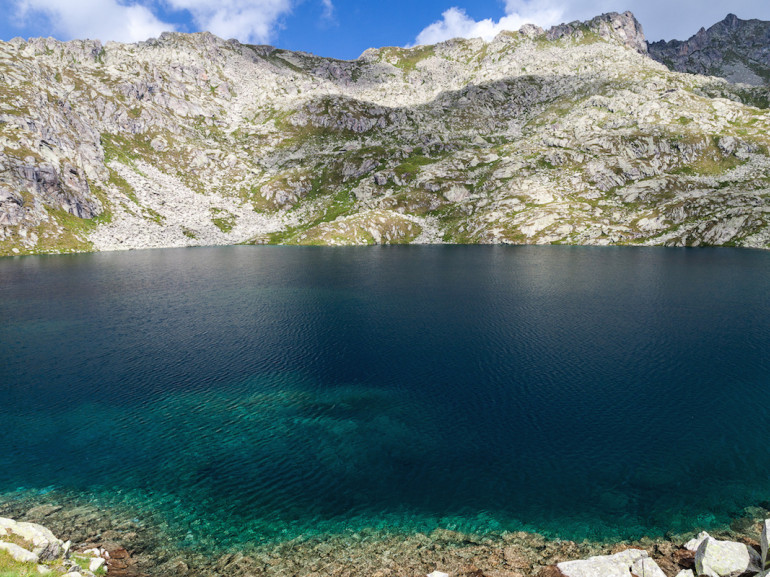 From the mouth of the lake we go beyond the bivouac and we reach the nearby Gelato Lake.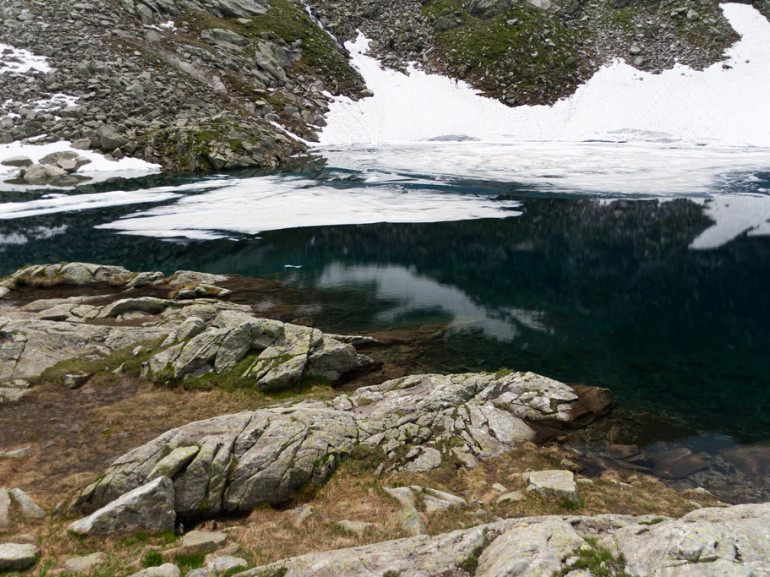 We go back to the mouth of Lake Serodoli and walk the difficult descent that brings us to the Black Lake.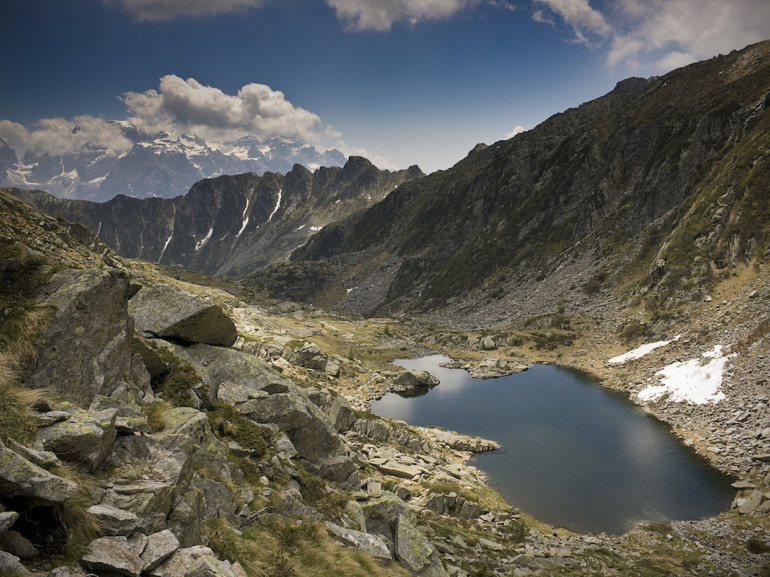 We proceed and, at the junction we turn left and follow the path 266 towards Busa Cavai. We pass it and start the descent that through some bends brings us to the charming Nambino lake. Near the mouth of the lake, turn right to return to the starting point.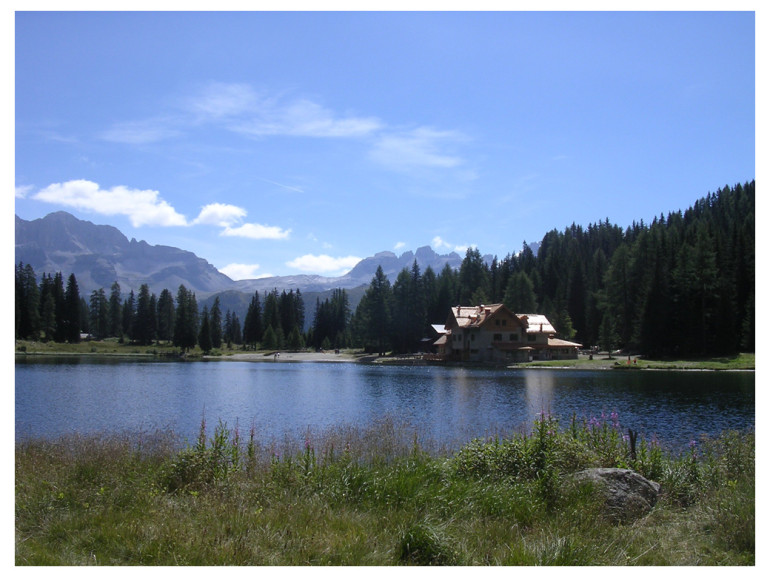 The Adamello Brenta Nature Park is rich in lakes, streams, waterfalls and glaciers and offers a multitude of trails and routes to discover authentically beautiful nature, following animal tracks and admiring a great variety of flowers. The Tour of the 5 Lakes is the perfect way to start the discovery of these territories: a long trip to enjoy nature and the view of the Dolomites, legendary mountains, world heritage site.
Cover image: Adamello Brenta Nature Park, photo by imagea.org via Flickr
Author: Chiara Marras
You might also like: