Travelling time: 4-5 h
Difficulty: Medium
Why we love it: Königsstuhl is, with its 118 meters, the highest and more famous cliff of Rügen. A breathtaking show!
Length: 14 km
Total Elevation Gain: 492 m
Way to travel: By foot
Cost: 0
Our Advice: Please do not leave the beaten path! The chalk cliffs is a habitat sensitive and there is a risk of rupture.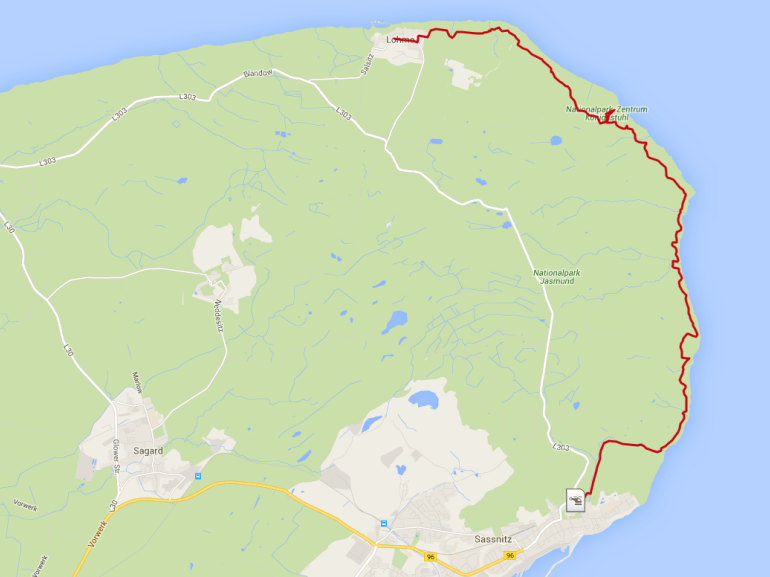 The Hoch Uferweg runs parallel to the chalk cliffs along the Baltic Sea.
The legendary Priatenschlucht, where the pirate Störtebecker have sought refuge, is on the road. Always accompanied by the fantastic view of the sea, the path leads to an elevation of 60m to Kieler Bach, a waterfall from the cliff into the Baltic sea. A steep staircase rises directly on the edge of the waterfall.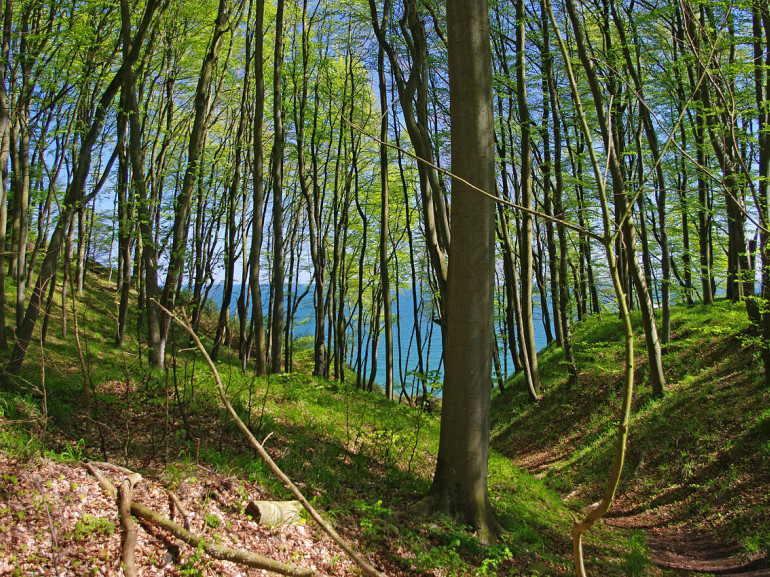 Through the World Heritage Site Weltkulturerbe Alte Buchenwälder we reach Königsstuhl, with its 118 meters the highest point in the southern Baltic. The National Park Centre provides here a multimedia exhibition that explains and tells interesting facts about flora and fauna. Bistros in the National Park offer regional and organic foods.
You might also like: