Travelling time: 4h
Difficulty: Family
Why we love it: Just a nice carefree trip.
Length: 15 km
Total Elevation Gain: 350 m
Way to travel: By foot, By bike
Cost: 0
Our Advice: The bay and a children's playground provide motivation for children.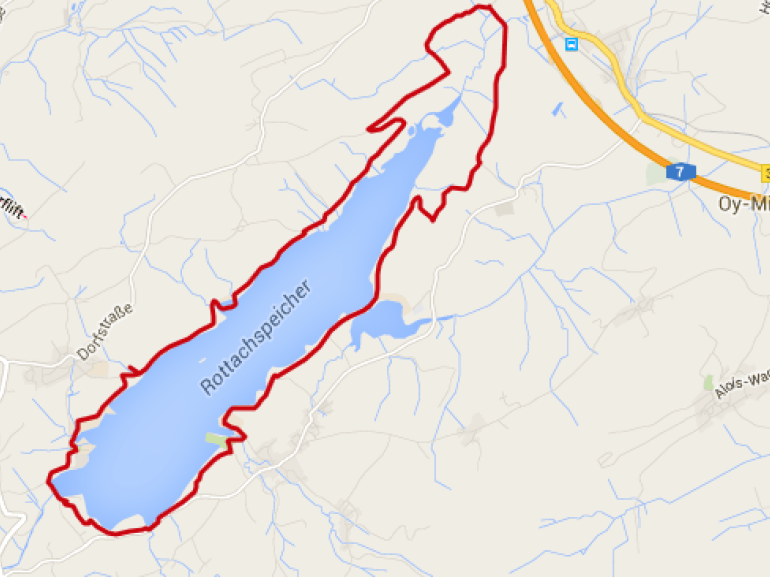 From the parking lot, we continue along the promenade of the bay and pass the children's playground, near the kiosk for tourist information. Continuing on a small road we go to a branch of the lake.

You can reach a farm, on a grassy slope, where you can discover how the chickens are raised to the ground.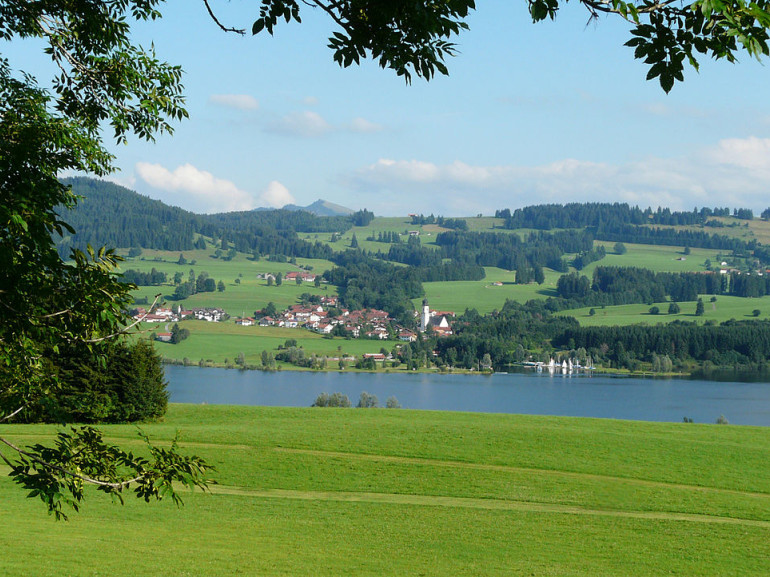 The path forks into the woods, crossing a ridge and leads us under the high-voltage line. After several ups and downs over a grassy ground, the road now swings to the right in the thick forest. After leaving the forest, we find numerous Nagelfluh rocks.

In the northernmost point of the route, the path turns to the right. We ross the Rottwässerle; after a little more than half of the hike we reach the highest point of the trail, at an altitude of 900 meters.

A road leads us again into the forest. A narrow track with alternating slope through the woods then turn with a sharp right at the crossroads. Let's go back to the lake and then continue along the coast to the south.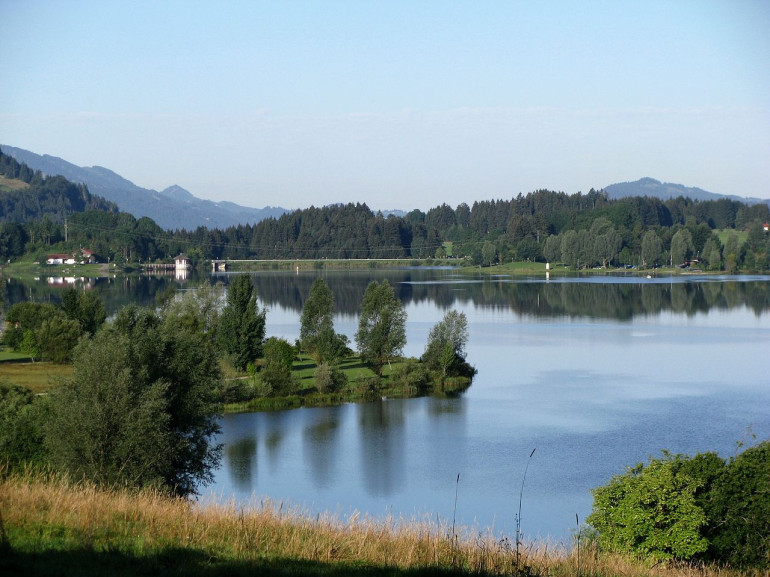 Always along the shore, the recreation area Petersthal is finally reached. Here there's a viewing platform.

Now continue in the last part of the journey, a path leads along the road back to the starting point.
You might also like: