Travelling time: 7h
Difficulty: Medium
Why we love it:
Length: 20 km
Total Elevation Gain: 600 m
Way to travel: By foot
Cost: 0
Our Advice: Because of steep climbs we recommend good footwear.
The trail starts from the Glider German Museum and thence along the geological trail Wasserkuppe, to the summer toboggan run and then to the top Abtsrodaer. From here the view stretches north to the mountains Kalibergen on the river Werra.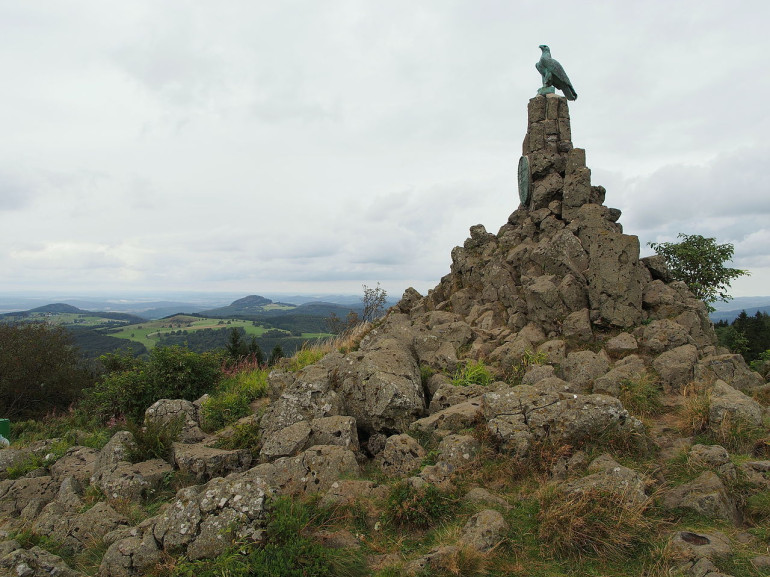 The next target is the Fliegerdenkmal (monument to the pilot), built in 1923, in front of which stands the top of Pferdskopf. As well as offering a further view, the latter has important geological features.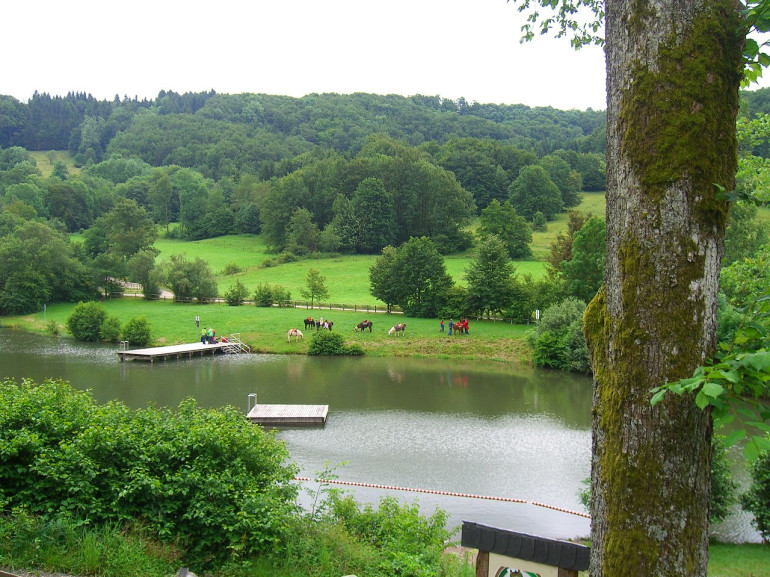 Following the path you arrive to the lake Guckaisee where you can swim and rent boats. From here you climb to reach the southern slopes of the Wasserkuppe before falling back in Oberhausen, where we cross the river Fulda. From here, the valley Gersfelder, you can enjoy views of the mountains Feldberg. The tour continues along the Roten Moores (red moors) until the source of Fulda, near the village Grumbach. Here you have an opportunity to rest. Finally, you reach the plateau of the Schafstein reserve composed of immense basalt stones.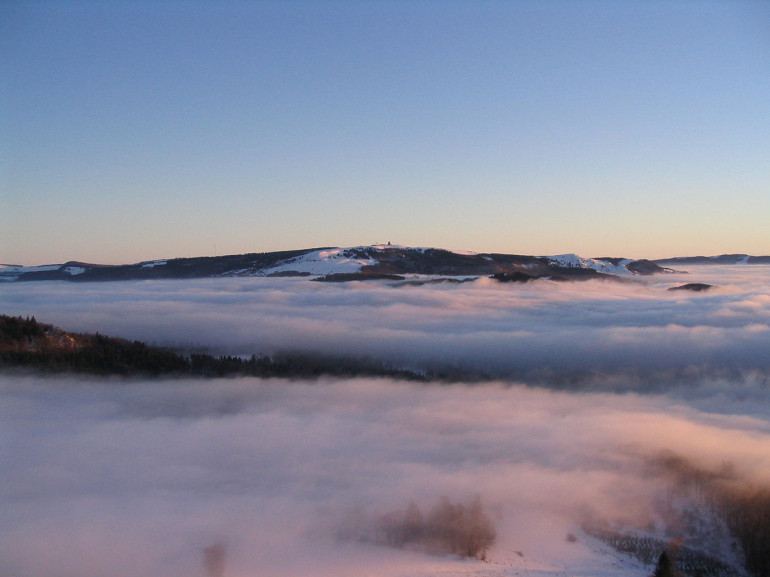 The restaurants near the lake Guckaisee, in Oberhausen and the Wasserkuppe invite you for a break.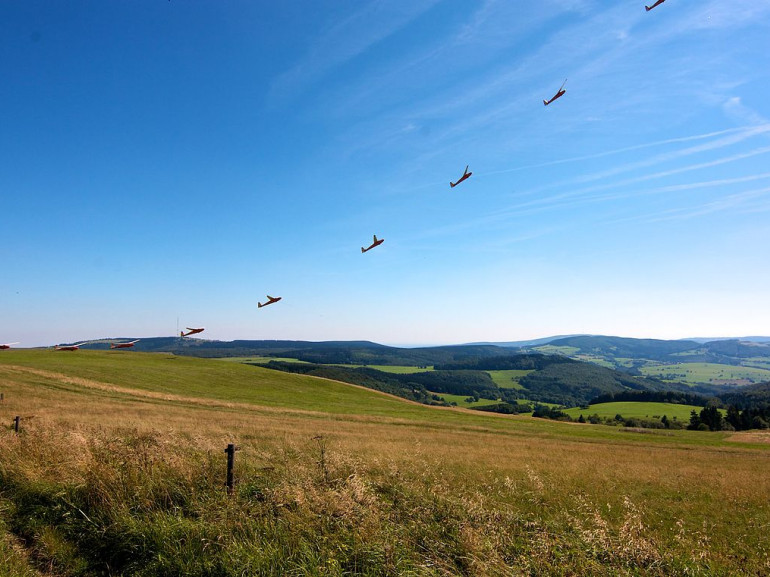 The Glider German Museum, the Information Center Rhon, the Information Center UNESCO and the Info Point of the meteorological center Wasserkuppe provide more information about the environment, nature and culture.
You might also like: