Climate change may have entered the mainstream conversation, but the idea of a 'green Christmas' can still feel a little oxymoronic. How can a festive holiday that's all about consumption and overindulgence, sometimes to the extreme, possibly square with a consume-less eco-consciousness? Great news! Happy holidays do not necessarily have to come with a pang of conscience. There are plenty of ways to enjoy your favorite traditions and make your loved ones feel special while minimizing the impact of it all on the environment. With consumer capitalism's ability to deliver everything from A to Z at breakneck speed and a growing public appetite for eco-friendly options, you can very easily make sure your carbon footprint doesn't expand quite as much as your waistline over the coming few weeks. If one of your New Year's resolutions is to have a sustainable holiday season, read on!
Feasting without food miles
Take your holiday feast. Much of the seasonal shopping basket available in local supermarkets is produced halfway around the globe in places we daydream about on our nine to five jobs and then delivered to us in diesel ships, trucks, trains, and planes, creating carbon emissions that contribute to global warming. Research has revealed that the average holiday meal clocks up thousands of "food miles" before finally ending up on the table, whereas it could be easily sourced within 50 miles.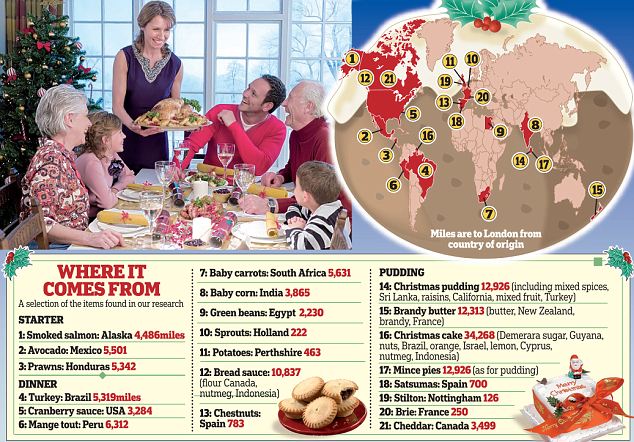 Thus, experts urge shoppers to support local farmers who sustainably grow meat and produce in our areas. Not only does this mean less CO2 emissions and chemical inputs but also better animal welfare and fresher and tastier meat than its battery-farmed alternative grown 1,000 miles away. As a bonus, you will be keeping your dollars in the local community. Finally, few things can make your guests and family feel special like a vibrant holiday meal made from scratch and with love.
You don't have to stay home to save the planet
It's the most wonderful time of the year, said Mr. Bing Crosby – so, not exactly the time you wish to spend far away from your loved ones. Yes: for many of us, holiday means traveling. However, whether it calls for getting on a plane, hopping in the car, or choosing another mode of transportation, travel is carbon-intensive. But does this mean you have to stay at home in order to save the planet? No! It only means making greener choices.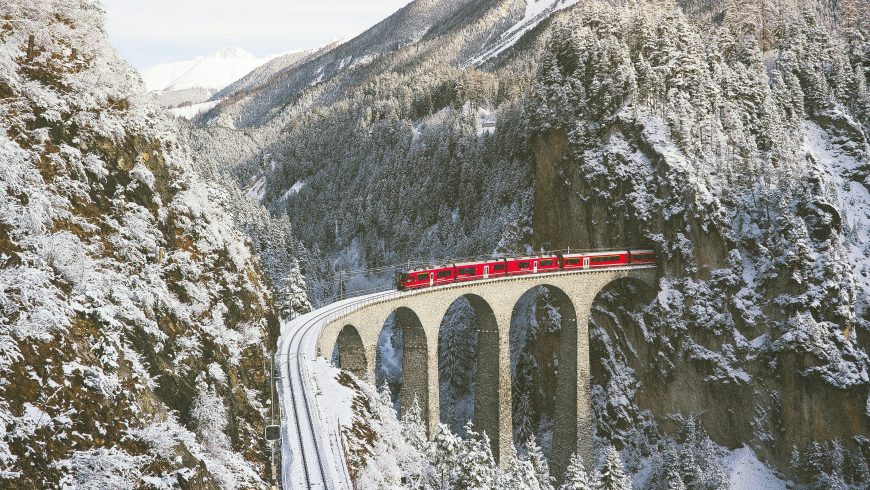 COVID-19 mostly had us cooped up indoors. Still, once travel is back on the agenda again and you wish to make the trip to visit loved ones, check to see how you can minimize your holiday emissions. Can a train or carpool get you from point A to point B? If you must fly, can you choose airlines with more efficient aircraft and higher occupancy rates? And if you're just itching for a getaway, look at eco-tourism options. Seeking local adventures is among the greenest forms of travel. But there are many travel companies that now offer greener holiday packages, including an environmentally friendly form of transport and accommodation if you want to venture a little farther.
Spread the green Christmas cheer
We'll admit, it's not easy to have a green holiday season when we tend to think of it as a time of no-holds-barred generosity and over-abundance. Not to mention those annual last-chance-shopping deals, like Black Friday and Cyber Monday, that evoke a sense of urgency and scarcity before Xmas. Consumerism reaches a frenzied peak around the holidays. We end up throwing away 25% more trash than usual, and landfills see a dramatic spike in wrapping paper, ribbons, unwanted gifts, and gift cards. So, what is an environmentally conscious gift-giver to do?
Skip the wrapping. Swap the mass-produced wrapping paper from the store for old maps, children's artwork, or the comics section of a newspaper. Another low waste alternative is gift bags, as they have the benefit of being repurposed.
Give experiences, not things. Let not this holiday season make way for the opportunity to buy and accumulate more stuff. Instead, treat your friends to a movie or a concert together, take your family out for their favorite meal, gather photos for a digital photo album, organize a game night or make plans to bake cookies together. Experiences and memories make us happier than things, proved science.
Give homemade. Making your signature dessert or creating a customized gift basket as a holiday gift for your loved ones is a more personal way to spread holiday cheer.
Choose gifts that reduce waste. When choosing the perfect seasonal gift, purchase crafted gifts from local family businesses, pre-loved gifts, potted plants, herbs, or flowers, a collection of organic seeds, etc.
Send e-cards. Green your holiday greetings with e-cards and e-mails. It's a way to save paper and mailing expenses and eliminate the fuel used for transporting standard mail.
Deck the halls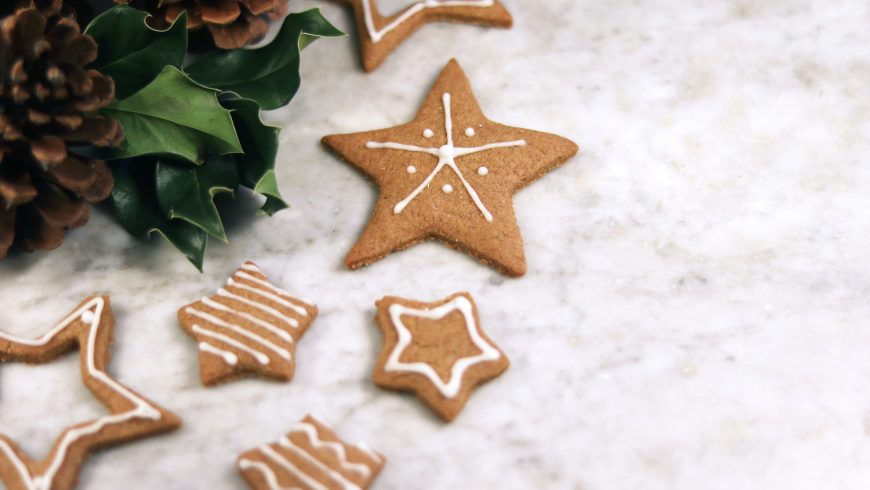 Finding the balance between being bananas about the festive season and being mindful of what you are buying is TOUGH. And although even the most sensible among us sometimes get sucked into the surplus of food, travel, and presents, holiday décor that resonates with your sustainable ethos can still get you on Santa's nice list when it comes to the environment.
Keep your décor simple. In a time of excess, approach your holiday decor with a less-is-more mentality.
Host a holiday décor swap. Rather than buying new decorations, invite your friends and see what you all have collectively. Holiday decor swaps are a lot of fun, but they are also a gratifying way to reuse what you already have and make new memories.
Go for unique, secondhand finds. No luck at your holiday swap? Why not then peruse the consignment store in your area or scavenge a vintage shop for one-of-a-kind and timeless pieces?
Take a cue from nature. Skip the plastic trimmings and disposable décor and choose natural or handmade decorations. Gather some winter greenery for a festive pop of color, pinecones, nuts, and fallen fir branches and use them to create wreaths, table centerpieces, and swags, or simply scatter around the house.
DIY holiday crafts. Besides the biodegradable holiday cheer, you can always upcycle everyday items like cardboard, newspaper, and more. Get friends or family together and make cute and creative DIY holiday crafts together.
Light the night with LEDs. Swap halogen and incandescent bulbs for LED ones. Not only do they last forever, but they also can save at least 75% energy.
Real vs. plastic Christmas tree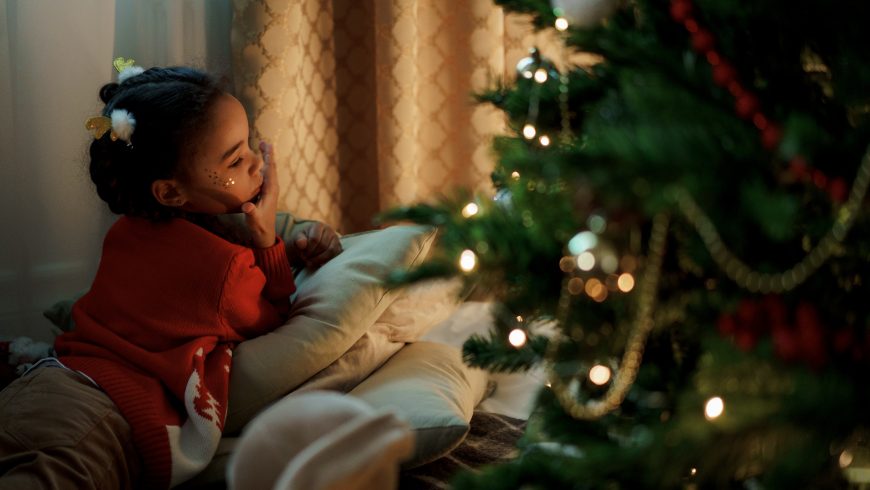 Perhaps you've been wondering which of the two options is the greener choice for the holidays this year. The answer: a real Christmas tree is more sustainable than an artificial one. Sure, you can reuse your fake Christmas tree for many years. However, this doesn't change the fact that it is made from plastic that's not easily recycled and almost always winds up in the landfill. Not to mention the heavy carbon footprint they leave behind due to manufacturing, packaging, and shipping. Finally, unlike real Christmas trees, these won't absorb carbon from the air.
If you want to have a sustainable holiday season this year, get your real Christmas tree from a local tree farm or rent a fully-grown, potted Christmas tree. The best part? When the festive season comes to a close, you can arrange to have your tree picked up and replanted so it can continue growing.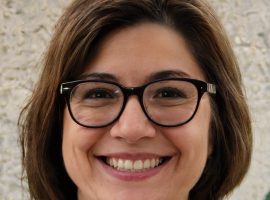 Author's Bio: Hi! I'm Audrey Goddard, a writer and a content contributor for amplemoving.com and various blogs that focus on lifestyle. Besides writing, ecology is something that I am tremendously passionate about. I strongly believe in connecting the dots between our day-to-day actions and the impact they have on our beautiful planet.