Tourism has been one of the most affected sectors worldwide in the last year. 2020 is a year that will remain in history for everyone. All professionals linked to the world of tourism would have expected anything but market paralysis. There is talk of 2020 as a missed season and 2021 is also proving to be just as complicated. How to deal with this period of crisis? Let's discover the new Travel Trends of 2021!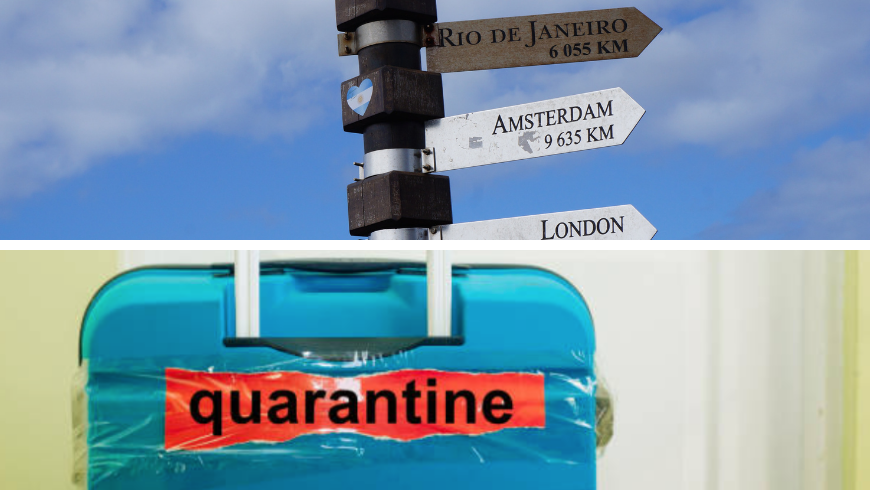 Highlighting the new Travel Trends of 2021 is essential. In particular, analysing the development prospects of the tourism sector that characterize the Covid era and will characterize the Post-Covid era in the coming years.
Resilience and adaptability are two fundamental characteristics for a rebirth of the hospitality and tourism sector. Recovery of the economic, social, historical and cultural heritage of the destinations is necessary. Based on the analysis by the UNWTO, the European Commission's report "Behavioural changes in tourism in times of COVID-19" and the OECD report "Rebuilding tourism for the future: COVID-19 policy responses and recovery" try to understand how tourism demand is changing, how to update and what strategies to adopt to transform these challenges into opportunities.
1. What travellers are looking for in the Covid-19 age
In this period, it has become essential to better understand travellers intentions and try to outline future trends. Analysts and research bodies are trying to gather as much information as possible on the traces left online by potential tourists. At the moment, travelling is not possible and we do not yet know when it will be. We must try to understand the preliminary phases of the journey – that is the "dreaming" phase – in which potential travellers inspire themselves on new future destinations.
Even during the worst times of the pandemic, travellers never stopped researching and planning their trips. The decrease of restrictions and the acceleration of vaccinations will be the starting point for returning to travel. It is crucial to be ready. The step is short "from looking to booking".
Recovery Tip
Focus your attention on the potential traveller's behaviour. Inform yourself and stay up to date. Crisis Management & Recovery Resources are two key concepts. Two data experts, in particular Amadeus Vice President of Data Partnerships Katie Moro and Senior Industry Analyst John Hach, shared the top travel trends emerging as Spring arrives and how they will impact hosts' recovery strategies. Take into consideration their advice:
Look at the data available to reach the end of the tunnel;
There will be more families and group of friends travelling when vaccination will be effective;
Millennials are going to be a stronger segment of travellers and they are digital natives. Think about the power of this generation and how quickly they move;
You need to understand your distribution strategy, how people book in your market;
Transparency, credibility and trust are even more important now with the Covid-19;
Experience is going to drive loyalty. Millennials want experiences and will choose places providing experiences;
The younger generation trusts each other opinions and not the opinion of the industry.
2. The rise of Domestic Tourism and Staycation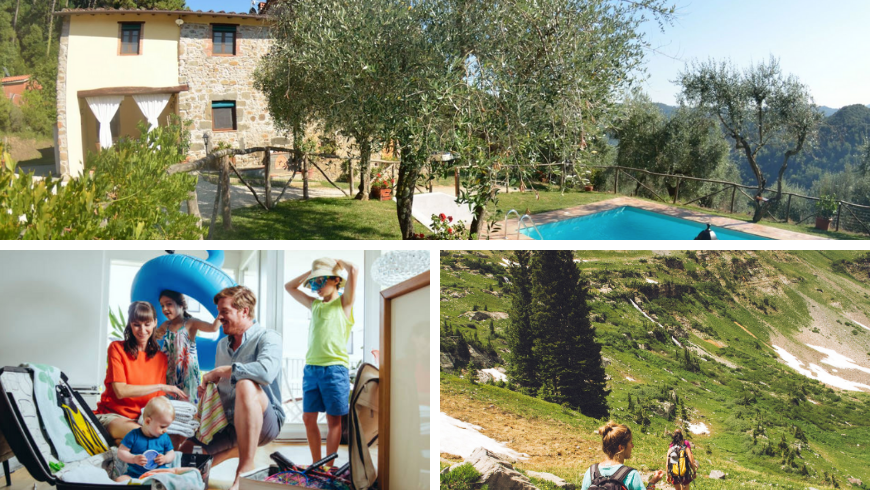 Domestic tourism will resume at a faster pace than international tourism. Going on a long-haul vacation is still complex. According to a study conducted by Booking.com, 53% of travellers want to take shorter holidays in 2021 than in 2019. People will be less likely to travel further from their home. They will tend to travel closer to home, exploring the surrounding, low-risk, areas. The demand for domestic travel is on the rise.
What does this shift mean for hosts? Hospitality hosts will need to make operational changes that will be key to driving this transition. Capitalising on these trends requires recovery planning, attracting new demand and maintaining guest loyalty. Let's talk about the "Renaissance of the staycation" and "minications".  You will need to employ new marketing strategies that are relevant and targeted to your evolving customers.
Recovery Tip
Direct your offer towards the new tourism demand. Create a range of experiences and marketing activities specifically aimed at the domestic tourism market. Provide the guest with an offer that is safe, flexible and attractive. Continue to fuel contact with your past and future guests.
3. Safety and cleanliness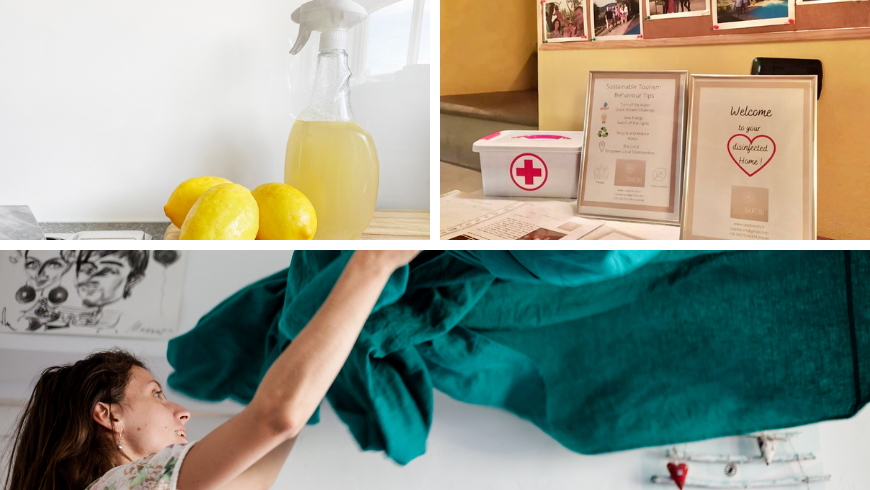 All activities that allow social distancing and promote hygienic conditions will be preferred by travellers in 2021. There is a significant trend concerning the "safety first" mindset. According to a TripAdvisor study, 66% of travellers consider the safety and cleanliness of their facilities to be a key factor and 79% of global travellers will take more precautions due to Coronavirus. Confidence in travel safety differs significantly between countries.
Safety and hygiene have become vital criteria for choosing destinations and tourist activities. For example, Turismo de Portugal, the equivalent of the Italian ENIT, launched the "Clean and Safe" brand in April 2020.  This label highlights Portuguese tourism businesses compliant with COVID-19 hygiene and control protocols, to promote Portugal as a safe destination. The protective actions concerned are employee training, customer information, protective equipment and international cleaning protocols. By August 2020, more than 20.000 tourism businesses had already registered.
Covid-19 has made the cleaning factor more important than ever. Facilities must be thoroughly clean. High-contact areas must be regularly disinfected, also providing essentials such as hand sanitiser throughout the venue. Scrupulous cleaning and disinfection processes will be vital to fulfilling the high cleaning standards that the "new Generation Clean Guest" will expect (a unique segment that includes Baby Boomers, Millennials and Gen X travellers).
Recovery Tip
Ensure total safety for travellers and inspire them with confidence to book your property. If you have not already done so, join the Ecobnb protocol for a Green, Clean and Safe Stay. Safety and cleanliness, first of all.
4. Digitalization of tourism services processes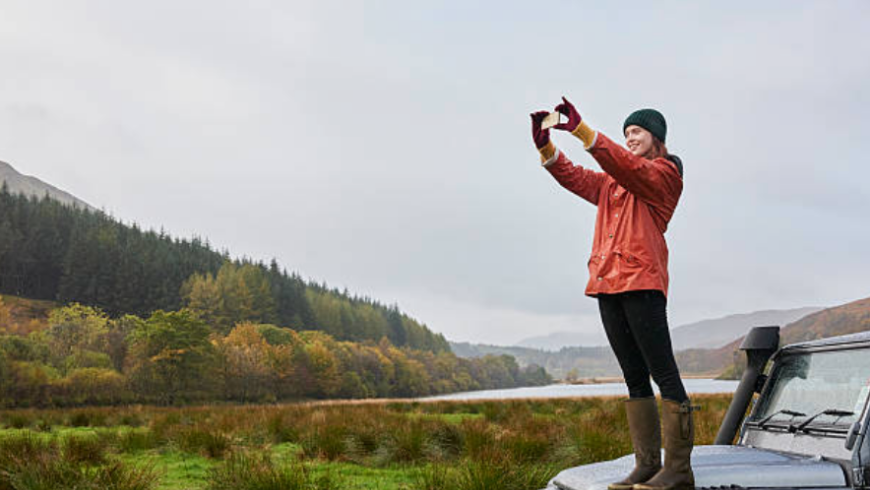 The digitalization of activities, from online distribution to marketing of experiences, will continue to be part of 2021. Staying one step ahead of competitors will mean working on the online presence and on direct distribution channels. The desire to discover new worlds, open up to new cultures, and renew the mind, has always characterised the human being and will not be lacking in any future scenario.
New strategies in line with the new trends are needed to ride this change. 2021 travellers will continue to benefit from the online world, including new online or virtual experiences. This is a bet in which many Italian guides, tour operators and institutes such as ENIT are investing. The latter, for example, recently launched the project "Italy in VR" to offer travel experiences that can also be conveyed online.
Recovery Tip
Implement strategies related to new contactless technologies. Develop processes to reduce physical interaction to meet the needs of all guests.
5. Preference for outdoor experiences in nature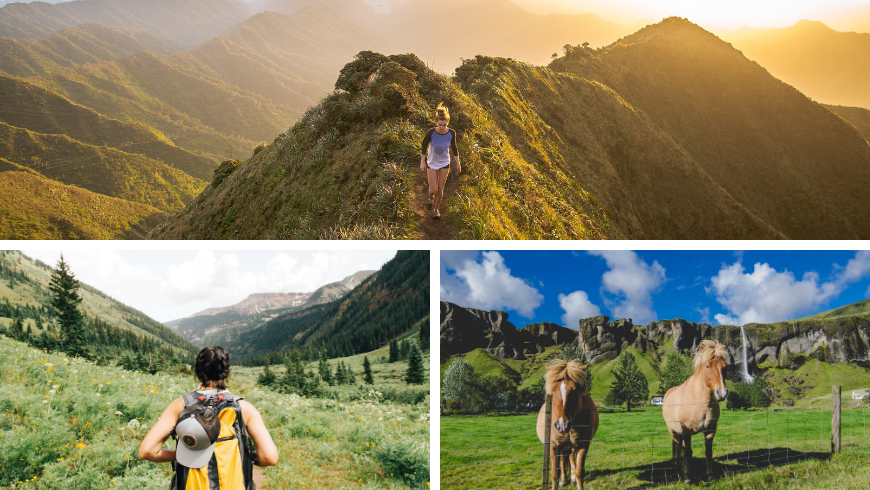 All experiences related to outdoor tourism are an example of safe activities, directly favouring social distancing. Travellers favour rural tourism in isolated places in the countryside or the mountains. In 2021, travellers will prefer less crowded "remote escapes" places, in the company of few selected people.
According to the Tripadvisor White Paper, after the lockdown, 70.5% of Italians opted for outdoor tourism, with a growth of 26.6% compared to the previous year. Families choose this type of activity the most. In any case, 69% of Italians say they want to go on vacation in the next 12 months. There is a strong desire to return to a normal life, of which holidays are an essential part.
A study by the Outdoor Tourism Observatory reports that the propensity to vacation is growing sharply, + 77%, among who went on vacation last year, and is growing even more, in particular by 80%, among those who have taken an outdoor holiday in a village, camping or road trip in the last year. In recent years, the profile of open-air tourists has changed. Piepoli Institute's survey highlights that mainly men practise outdoor tourism (45% of the total male interviewees against 40% of the total among women), including the age group between 35 and 64 years (53%) and to a fairly uniform extent among the residents of the various Italian regions.
The outdoor tourist is placed in the "Great expectations" cluster, referring to people's desire to have psychologically rewarding experiences. It is no longer enough to be satisfied with a product or service, the goal is to be fully happy with it in terms of the authenticity of the experience.
Recovery Tip
Offer innovative and creative experiences while respecting the balance between safety and fun.
6. Flexible cancellation policies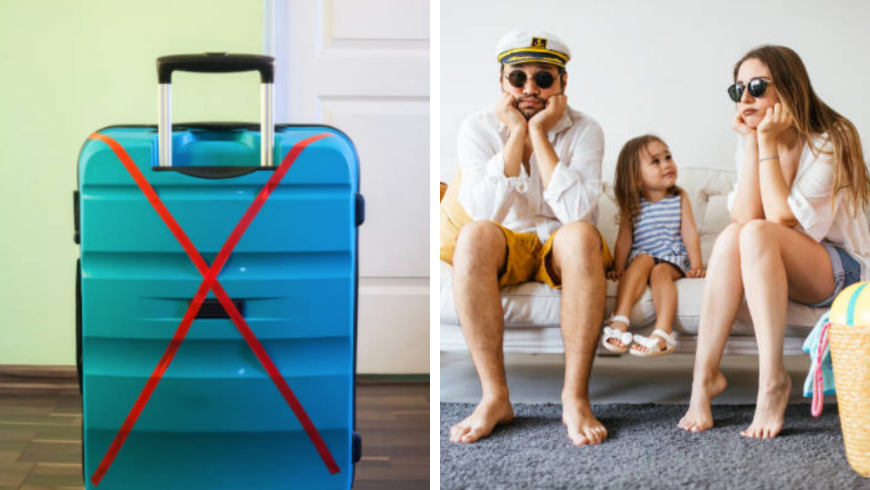 In this period, offering flexible cancellations, allowing travellers to book and cancel their vacation at no additional cost, is a wise choice. Flexible cancellation terms can reassure guests and draw them to your property. Understandably, those who are considering travelling want more flexibility on the possibility to rebook or cancel a stay.
Due to the number of travel restrictions in place, it is not easy to plan nowadays. The option to change or cancel a trip can encourage guests to make a reservation. Usually, flexible cancellation terms allow guests to get a full refund, including all costs, when they cancel at least 14 days before check-in.
Recovery Tip
Increase transparency on cancellation policies, refund processes and travel insurance options. Adjust your prices by increasing the perceived value.
7. Use of the car as a means of transport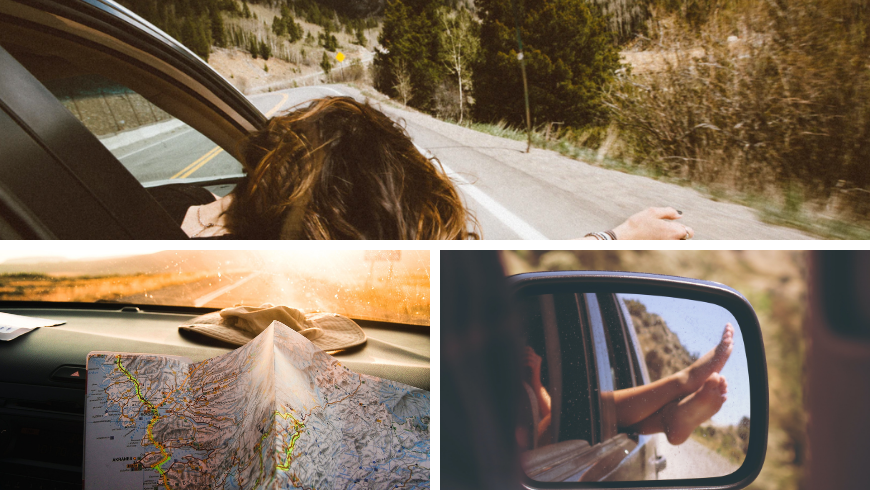 There is a tendency to use the car to go on vacation to the detriment of public transportation. 46% of global travellers intend to avoid public transport for fear of contracting the Coronavirus. Many travellers during the summer of 2020 preferred to go on vacation by moving less, for a few days and choosing private vehicles. This trend will also develop in the 2021 season. This will cause a long-term change in the way people travel and around their vacation destinations, with more people choosing to rent or use their car.
All of this has fuelled a renaissance of road trips to explore forgotten local gems and rediscover a sense of pride in the history and beauty that is just around the corner. In any case, travellers will not cancel the love for long-haul getaways. According to a Booking.com report, 21% of people intend to travel to the other side of the world by the end of 2021, compared to only 6% in 2020.
Recovery Tip
Prepare a list of tips to give to your guests about the attractions to discover around your property. The traveller who arrives by car will be flexible and curious and will want to discover particular places outside the classic mass tourism routes.
8. Greater attention to environmental and social sustainability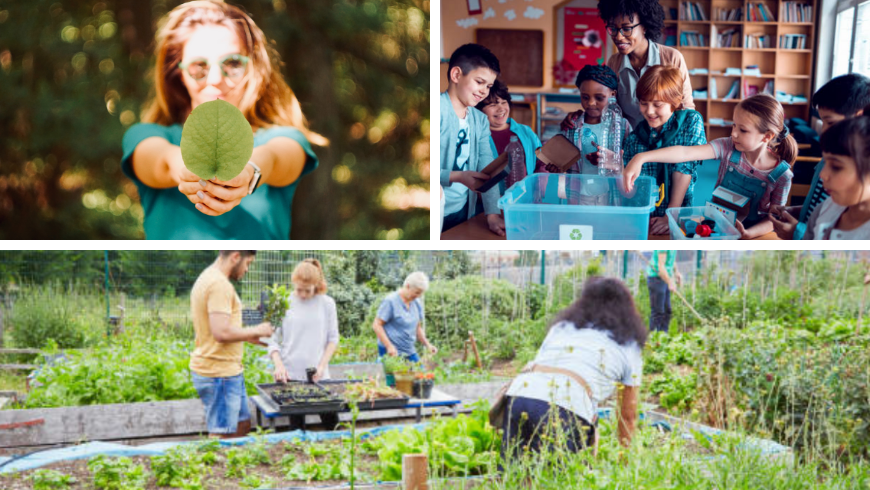 In this period, nature has shown us the ability to continue living. During the Covid era, we have developed a greater awareness of sustainability issues, our responsibilities towards future generations and the consequences of our actions on the environment around us. We questioned the hit and run mass tourism model. A positive aspect of the crisis in the tourism sector is the suspension of the phenomenon of overtourism, allowing the most affected cities to reorganize the tourism model more sustainably.
In 2021, we expect to see a more eco-conscious traveller mindset. 69% of global travellers expect the travel industry to offer more sustainable travel options, and travellers will consequently visit alternative destinations by avoiding he high season. The economic impact of our purchasing decisions will be a fundamental choice criterion. Support for local communities is a factor considered by travellers of the covid era, who will choose their destinations while taking into account the desire to support local communities.
A study by Booking.com reports that 70% of travellers are ready to support the industry in its recovery. They want their future bookings to help support local communities. More than 53% of global travellers want to travel in a way more sustainable in the future. More than two-thirds (69%) expect the travel industry to offer more sustainable travel options. The impact of the Coronavirus has inspired more than half (53%) of travellers to consider reducing waste and/or recycle plastic on the go once all restrictions are lifted.
Regarding the issue of sustainability, it is vital to understand why travellers prefer a sustainable accommodation facility. Explore this article to learn more about why travellers choose sustainable accommodations.
Recovery Tip
Increase transparency on the management of your revenues, implement sustainable practices from an environmental and social point of view, contributing to the development of the local community.
9. Investing in Communications & Marketing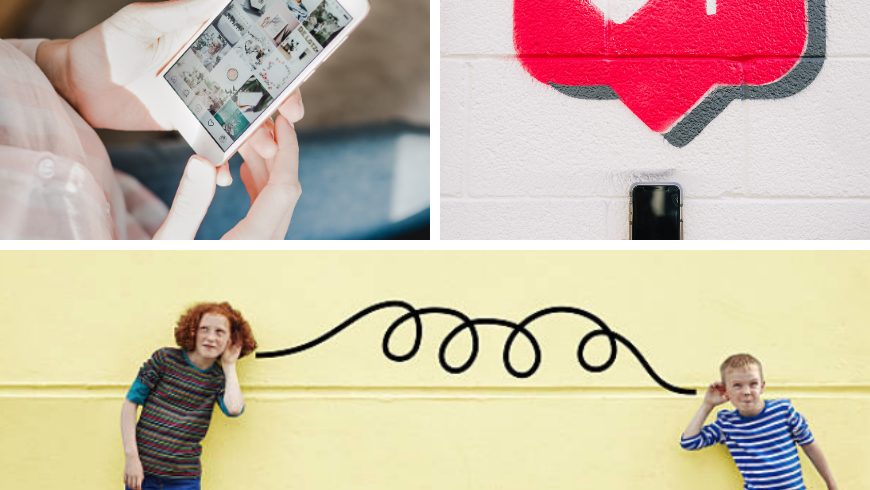 Communication has become a fundamental part of all companies operating in the tourism sector. Taking care of your digital image, investing in the creation of brand identity and marketing strategies has become the basis for every business. It is fundamental and will be more and more so. It is necessary to provide clear information and limit the uncertainty of travellers.
Social media have a relevant part in the destination choice, but they are not the only source of inspiration for global travellers. Many travellers choose where to go on vacation and find the place to stay through word of mouth "WOM". 36% of travellers opt for a good old chat with friends and family to bring their travel creativity to life.
Recovery Tip
Maintain communication with your past guests, they will be happy to recommend your business to their friends and family.
10. Regeneration & Bleisure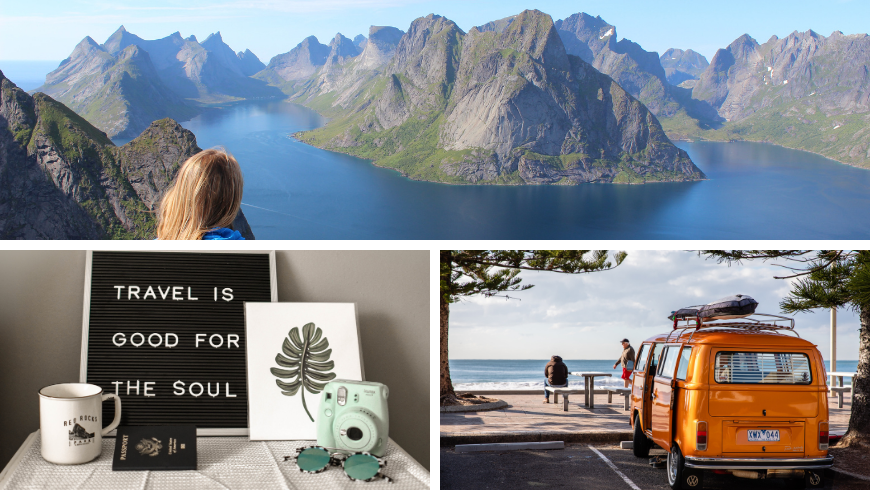 In 2021, the perceived importance of the well-being of the mind is expected to increase alongside that of the body: travellers will not fail to seek solutions in line with their "regeneration" needs, especially after such a long and uncertain year. Activities such as Yoga, meditation and mountain walks will be a real growing trend in 2021. Nature, clean air and relaxation have now become key features on the rise since the beginning of the pandemic.
Bleisure is the possibility of combining work and relaxation. It is a growing phenomenon, much appreciated by workers/travellers. In Italy, there has been a lot of talking about "SouthWorking"; a recent report by Business Insider Italy reports that in Italy there are 45. 000 south workers or workers who have had the opportunity to return to the south to work remotely. 51% of travellers prefer to spend relaxing holidays in nature, 40% holidays by the sea and only 29% prefer city trips.
Remote working became "mainstream" during the pandemic with the ripple effect of people trying to make longer trips in the future to combine work and pleasure. We will see an increase in "Workcation", with travellers looking to extend their vacation experience to new locations by staying an extra week or two to work remotely. 37% of travellers have already considered booking a facility away from home to work from a different destination.
Recovery Tip
Prioritize offering a fast Wi-Fi network in your facility to attract this new wave of digital nomads.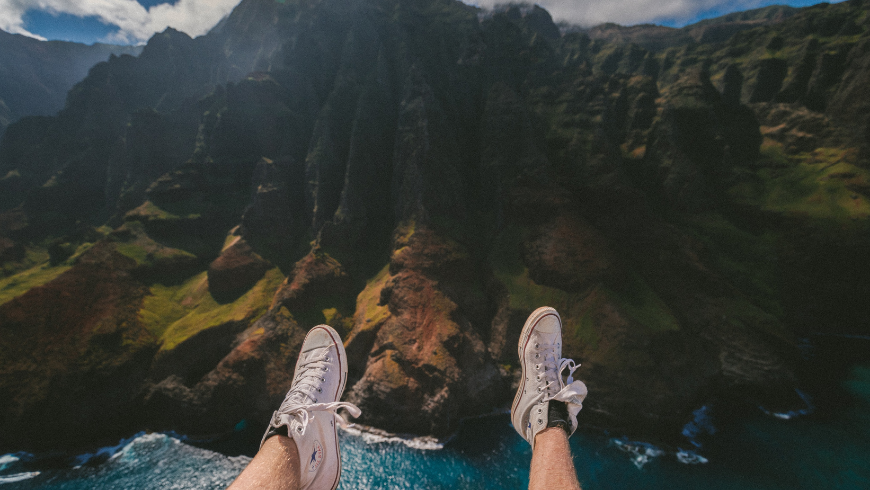 Travel has a unique potential to come back stronger than ever in the years to come, as a primary engine of growth, equality and prosperity for people around the world. The hospitality sector is resilient and we look to the future with optimism, as we will see the recovery and return to global travel. In the meantime, the hosts' mission is to continually update ourselves and try to understand new trends to offer future guests the widest choice of unforgettable experiences.
The loyalty of guests will be based on their experience, so let yourself be guided by the concept of "experience-driven loyalty" and learn from the challenges faced to find the best solutions for the future!