Sometimes we feel the need to escape from the chaos of the city. So, we look for a haven in the countryside. Just outside Milan, one of the bigger Italian cities, you can visit breathtaking places surrounded by nature. They are the perfect destinations to practice yoga, meditation, trekking, and to find our own inner balance. If you are looking for a relaxing getaway outside Milan, here are the top 10 eco-friendly choices.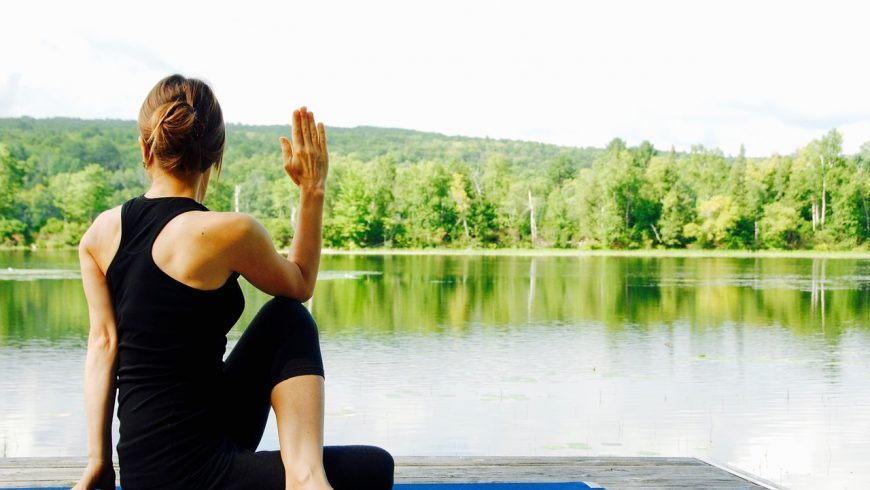 We selected for you 10 eco-friendly destinations, no more than 2 hours far from the Fashion Capital. Here you'll enjoy the quiet and you'll be able to find your physical and mental wellness. These facilities and farms are all in symbiosis with nature, are you ready for a green getaway outside Milan?
1. A charming oasis in the province of Lecco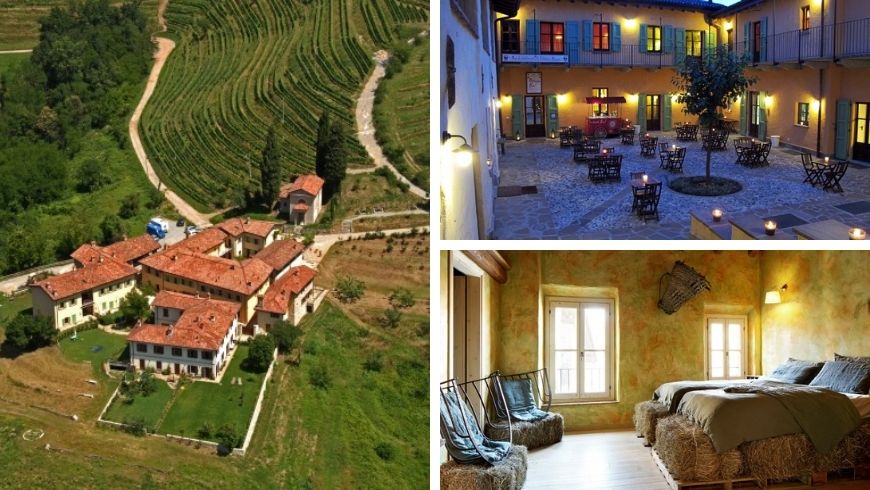 Oasi Galbusera Bianca is an organic agritourism located in province of Lecco, precisely in Parco di Montevecchia, in Valle del Curone. Each room offers a completely different experience from one another: you will sleep on the hay, on a hammock, or surrounded by the colors of peonies. Oasi Galbusera Bianca is also a biodynamic-farm, whose vegetable and fruit products can be tasted as sorbets and preserves in the Bio-Tavern.
This destination is perfect for a day trip during the weekend and for a holiday in the countryside, where it is possible to visit different cities of Lombardia and Como Lake.
Distance from Milan: 40 km
2. A holistic lodge on Parma's Apennines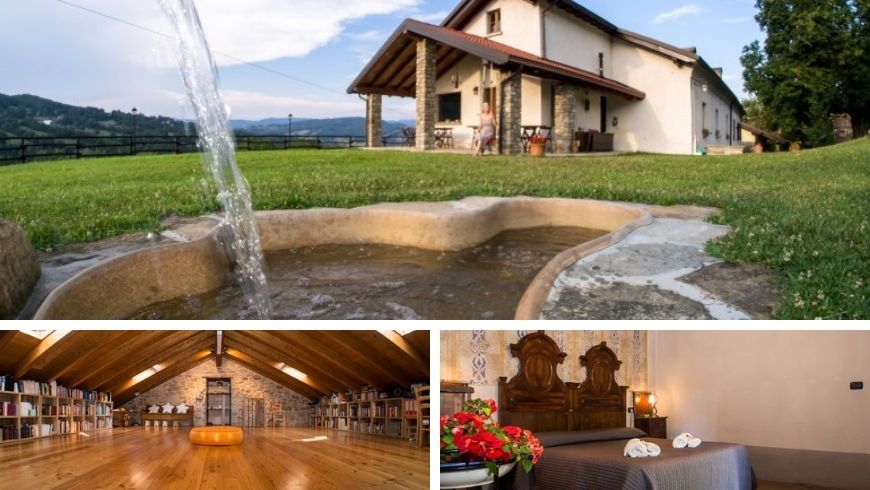 Il Casolare Bio-Energetico is a rural building from the 18th century. It is submerged in the nature of Parma's Apennines and it was renovated according to bio-architecture criteria. The guests have at their disposal a park encircled with century-old firs and chestnut trees. Moreover, they can use a music-therapy system, aromatherapy diffusers, and chromotherapy lamps. For those who love yoga, Casolare Bio-Energetico offers a meditation room with a wooden roof and heated floor. Breakfast-time is the perfect chance to taste organic products from the vegetable garden and those bought through the group of solidarity shop of Albereto.
This destination is perfect for groups of people who practice holistic disciplines and for foot- and mountain-bike hikes in contact with unspoiled nature.
Distance from Milan: 180 km
3. Agritourism with enchanting trekking paths in Val d'Intelvi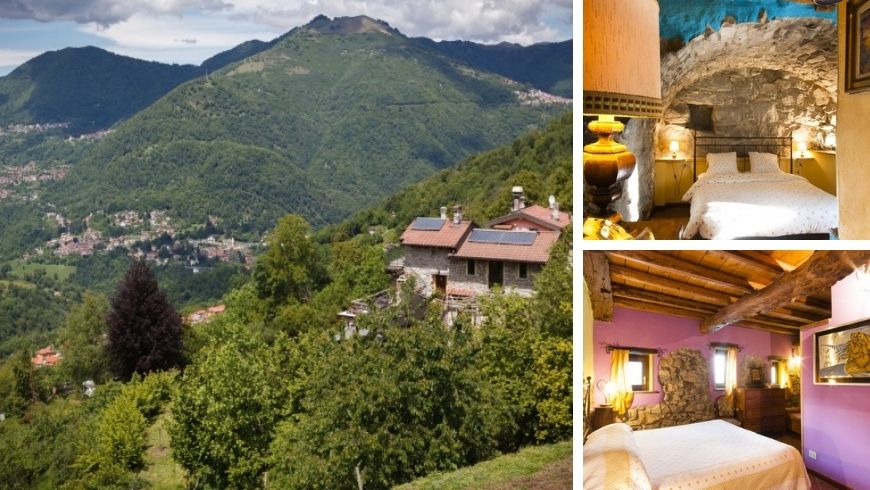 The organic agritorism Al Marnich lies in Schignano, in Val d'Intelvi, separating Como lake form Lugano lake. The structure is surrounded by nature and linked to many trekking paths, like the wonderful "Sentiero delle Espressioni". The farm is composed of renovated stalls of wood and stone. They are located in a park, in which vegetables, chestnuts, nuts and other little fruits are cultivated.
This destination is perfect for: those who love long strolls submerged by the silence of nature during a getaway outside Milan. In addition, thanks to TracciaTrekking, it is possible to have guided tours in Val d'Intelvi and Como lake areas.
Distance from Milan: 67 km
4. A restoring immersion in the hills of Pavia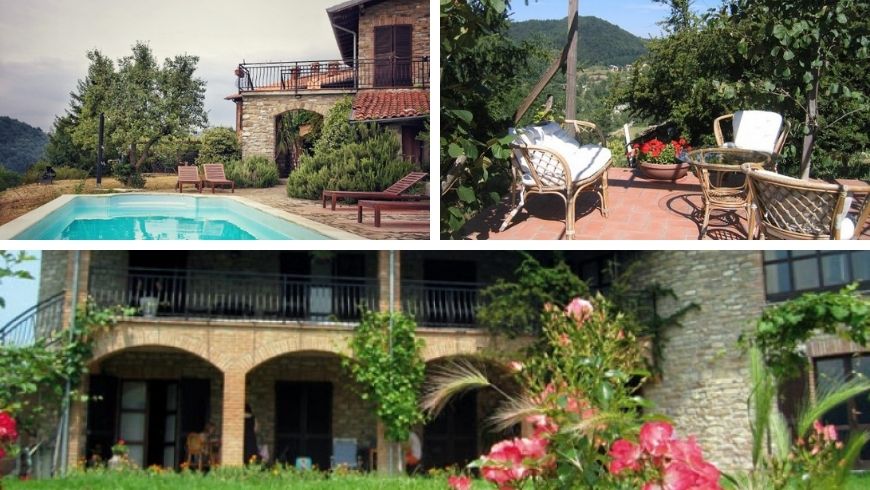 Agriturismo Valtidone Verde is located in a calm and relaxing place, where the Ligurian breeze refreshes summer and makes winter milder. On the peak of a hill,l in front of Zavattarello Castle stands the main building, powered with photovoltaic and thermo-solar panels. You will enjoy breakfast outdoor, immersed in nature. Later, after a good table tennis match or a book under the arbor, you can explore the surroundings during a stroll or you can have a swim in the salt-filtrated pool.
This destination is perfect for those who want to relax in a haven outside their usual world.
Distance from Milan: 90 km
5. Green Hospitality in Spina Verde Regional Park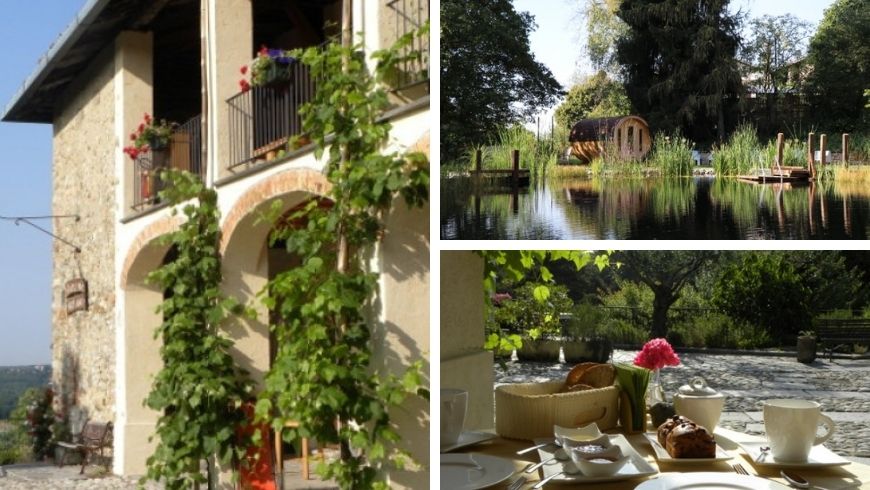 Cascina Rodiani was an ancient farmhouse from the late '600. After the restoration in 2011, it has become a low environmental impact facility. The farmstead is located on the top of Drezzo mount, where the landscape can mesmerize you every hour of the day. The private park is part of Spina Verde Regional Park of Como. Its terracings are the symbol of local agriculture. The guests can enjoy the park for example by having longs stools or by riding one of the electric bikes at their disposal. Moreover, the structure offers the chance to make use of the wood-fired sauna and a natural small lake, which water is cleaned without chemicals
A perfect destination for those who want to visit Como and Lugano Lakes, going on holiday between history and nature.
Distance from Milan: 53 km
6. A tent-accommodation in the silent wood of Piemonte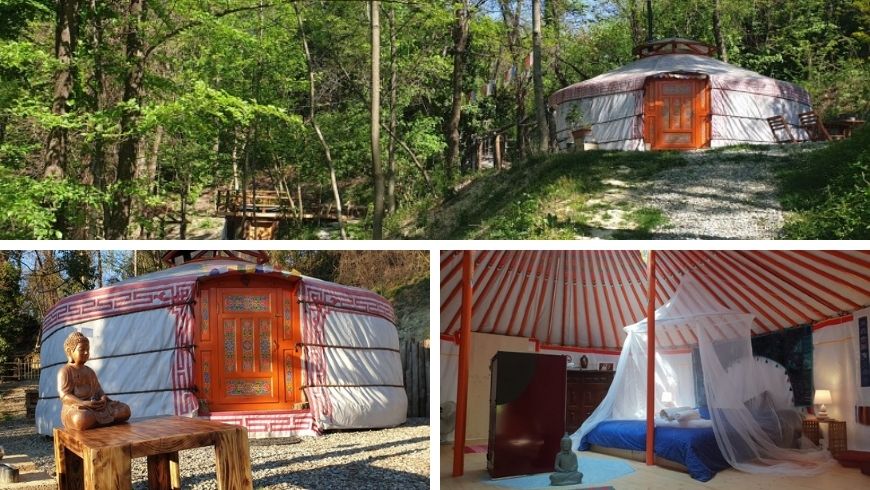 The Gher or Yutre is a dwelling structure hailing from Mongolia and its nomadic population. The two Yutre lie in the wood of Torino hills and offer a breathtaking view of Piemonte's Alps. The tents are eco-sustainable since they are totally made of wood, natural fiber and sheep felt. The lighting is all LEDs and low consume lamps, the heating is wooden-fired and the cleaning detergents are completely natural. In the natural silence of this paradise, it is possible to practice meditation, yoga, and other holistic disciplines.
This destination is perfect for those who want to experience being part of Nature by regenerating their souls and minds.
Distance from Milan: 131 km
7. The love for the land generated an eco-friendly structure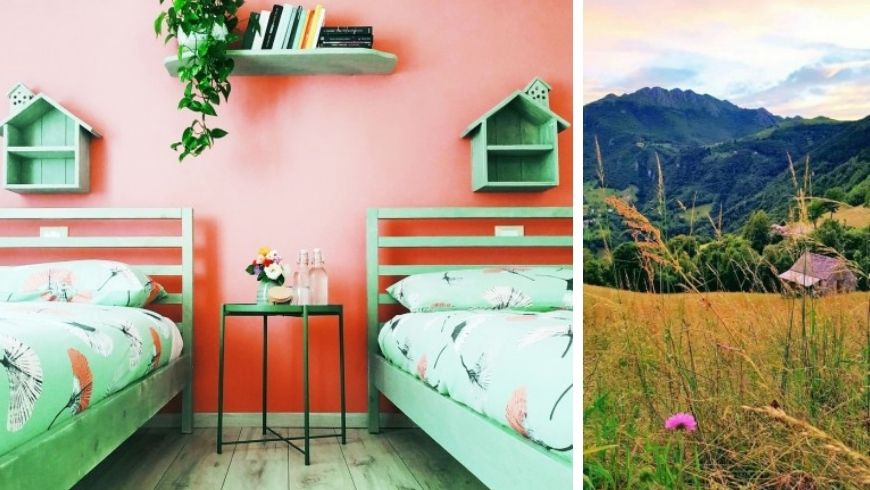 The B&B Botton d'Oro is located in Fuipiano, in the deep of Valle Imagna, in province of Bergamo. The B&B "Botton d'Oro" was named after a local flower, that was very common in the past, but sadly is now endangered. Here you can discover the culture and the landscapes of the area through eco- and pet-friendly tourism. The guests will have the chance to listen to the sounds and the rhythm of the woods, to discover the colors of the mountains and their wild animals. The breakfast we offer respects our land by offering organic, local, and homemade products.
This destination is perfect for those who want to explore Valle Imagna by walk or by bike, to have fun with their family. Moreover, you can practice climbing and high ropes in Roncola adventure park.
Distanza da Milano: 86 km
8. Luxury Ecolodge on Garda Lake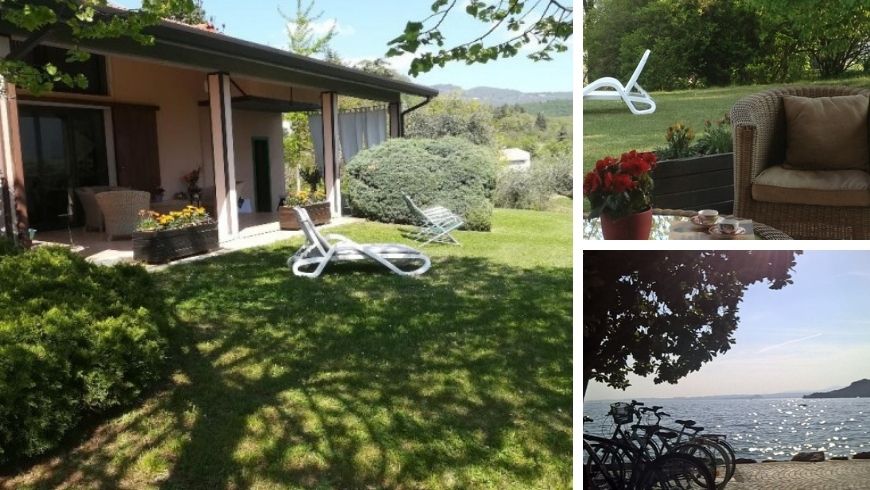 Carme de Nella Eco-Lodge is the perfect place to wake up surrounded by nature-smelling home-baked bread. The structure is powered with renewable energy from different sources: photovoltaic, thermo-solar, and biomass. Depending on the weather conditions, breakfast can be served in the large internal dining room, where the fireplace creates a unique atmosphere. In addition, in this room are collected different unique pieces, that were in the past part of a large clock mechanism belonging to a campanile. The structure is located 10 km far from the east side of Garda Lake. This position allows you to reach very easily cities like Bardolino, Garda, Torri del Benaco, and Malcesine.
This destination is perfect for: those who want a zero-emission accommodation in a strategic position. Here it's easy to find wine cellars and stables, but also to play golf, go trekking, mountain biking, or climbing on mount Baldo.
Distance from Milan: 168 km
9. A romantic farmhouse in the landscapes of Monferrato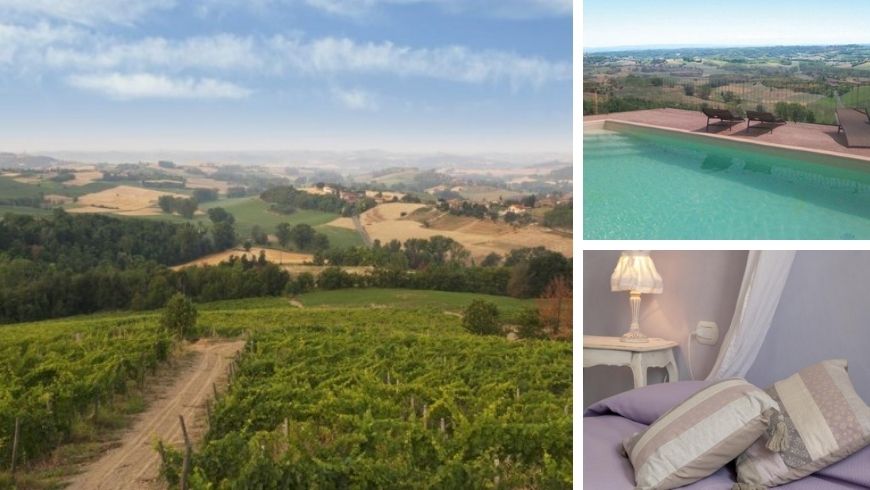 Staying in this eco-friendly farmhouse in Monferrato, you can immerse into nature, explore marvelous ancient hamlets, taste traditional local cuisine and world-famous wines. You can enjoy the beautiful panoramic swimming pool, the restaurant, and the garden. In the shade of the trees, you can read a good book or sip a cool drink surrounded by greenery.
This destination is perfect for: a romantic and delicious getaway in nature.
Distance from Milan: 130 km.
10. The sustainable farmstead right off Milan.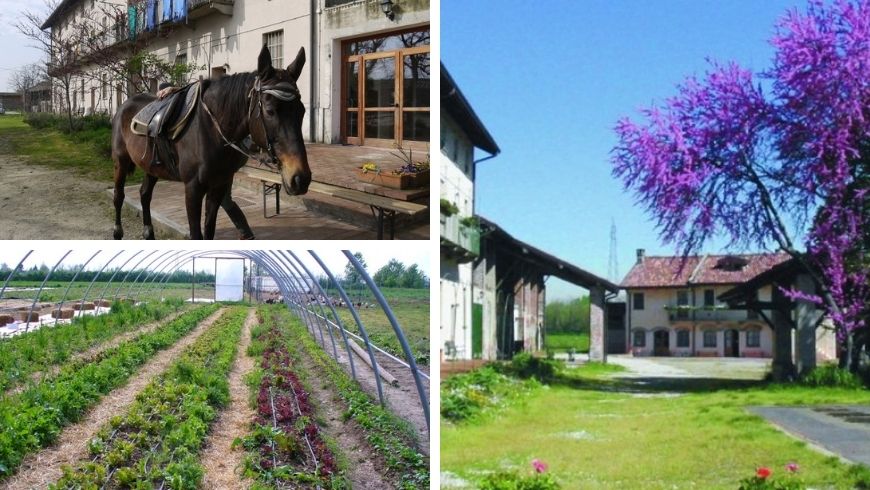 Cascina Santa Brera is an organic farmhouse in the southern agricultural park of Milan. The farm has a large vegetable garden, some untamed animal livestock, and follows energy efficiency measures. This structure has been a real pioneer in the sustainability field to the extent that it has its own "School of sustainable practices ".  In Santa Brera, you can find a lot of cultural proposals: from practical classes for ecological building or energy efficiency, to "permaculture", to how to cultivate a shared organic vegetable garden. With the last one, families can participate in the life of the garden during the whole year, picking up their own food.
This destination is perfect for those who want to acknowledge more about eco-sustainability and want to enjoy a vacation in a historic valuable destination.
Distance from Milan: 19 km
The only thing left is to choose your favorite getaway from Milan and to live a regenerating experience out of town!