Travelling through Europe opens your eyes to some of the world's oldest and most beautiful sights. With the ability to visit a range of different countries across one vast landscape, Europe is an intrepid traveller's dream.
Countries across Europe have made it easy to support sustainable travel by creating well-maintained cycle tracks. Reducing traveller emissions goes a long way in global efforts to protect the continent's diverse natural scenery and offers a low-maintenance and eco-friendly way to travel.
If you're environmentally conscious at heart, cycle travel is the way to go.
Whether you're up for a long-distance journey or you prefer short cycle cruises, Europe has hundreds of cycle tracks that suit your style. We've narrowed the selection to a mere seven to make your sustainable cycle adventure easier to plan.
Danube cycle path – Germany to Romania
Skill level: All levels
Distance: Up to 2,730 km
Follow the Danube River from Germany to the Black Sea. Spanning 2,730 km, this well-travelled cycle trail passes through Austria, Slovakia, Hungary, Croatia and Serbia before arriving in Romania.
Cycling enthusiasts can tackle this route in a series of multi-day journeys that traverse some of Europe's most remote locations. The route can be broken into short or long sections to suit family-friendly adventures or memorable long-distance rides.
The most popular section of this famous bike route is the 306 km stretch between Germany's Passau village and Vienna, Austria. This section is almost entirely flat and free of cars, making it an easy long-distance ride for all skill levels.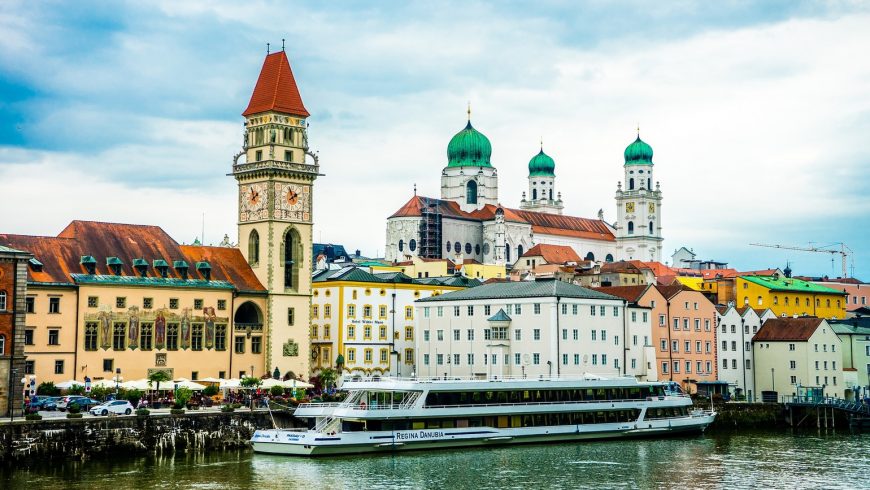 Vias Verde, Spain
Skill level: All levels
Distance: Up to 128 km
The Vias Verdes (green trails) cycle route is the name given to 117 green trails through Spain's countryside. Get to know Spain in the most eco-friendly way and tackle some of the Vias Verdes cycle trails on your visit.
Spain's abandoned railway lines lay unused until 1993 when the Vias Verdes routes were established. Now with 2,900 km of cycle trails across the country, hikers and cyclists can explore Spain in an environmentally friendly way.
With distances ranging from 2 to 128 kilometres, there is a Vias Verdes trail to suit all riders. For a great family adventure, pop your little one into a child bike seat so they can ride with you and try the Carrilet Olot Greenway in Girona, which can be tackled as a 7, 14, 22, 36 or 54 km route with short climbs and lots of downhill riding.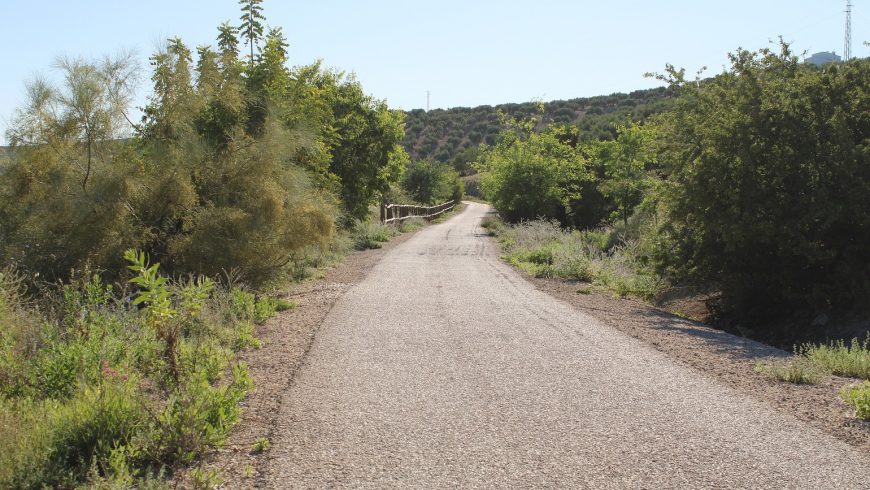 Parenzana Railway – Italy to Croatia
Skill level: All levels
Distance: Up to 123 km
Discover the 123 km Parenzana Railway that connects Italy, Slovenia and Croatia. Formed in 2002, the Parenzana cycle route follows the old railway line that operated between 1902 and 1935. The trail can be tackled as a multi-day adventure or broken up into shorter family-friendly sections.
Mostly traffic-free, this route takes you through vineyards, truffle forests, olive groves, nature reserves and colourful villages along the Adriatic coast. 78 km of the Parenzana cycle trail lies in the stunning Istrian peninsula where Italy, Slovenia and Croatia share territory. This is why the path is also known as the "Path of Health and Friendship".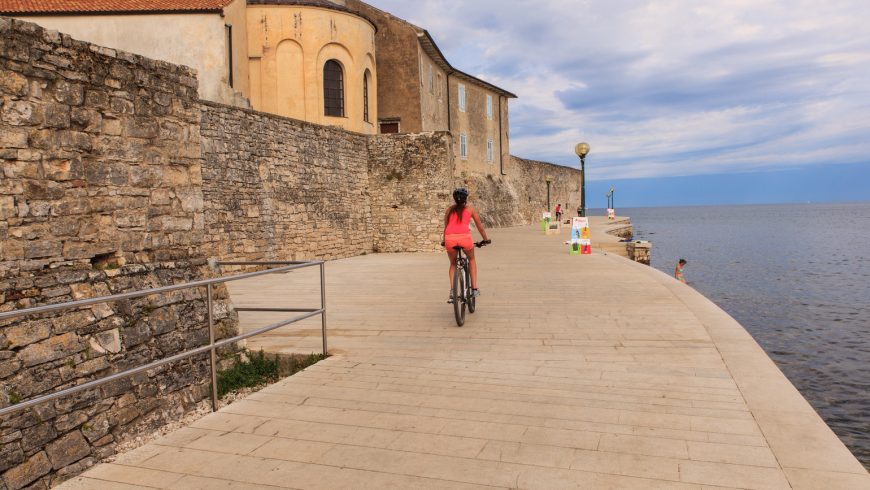 Amsterdam Forest – The Netherlands
Skill level: All levels
Distance: Up to 50 km
If there's anywhere in the world where cycling is a popular mode of transport, it's Amsterdam. The city is lined with bikes for hire, minimising traffic emissions and enabling citizens to move around with ease.
Just south of the city in Amstelveen, the Amsterdam Forest is home to 50 km of smooth cycle track. Three times the size of New York's Central Park, cyclists come here to see classic Dutch woodlands, ponds and lakes and discover the diverse beauty of The Netherlands. Rent a bike and spend the day meandering through the forest, stopping for a picnic at the lake's edge before making your back to central Amsterdam.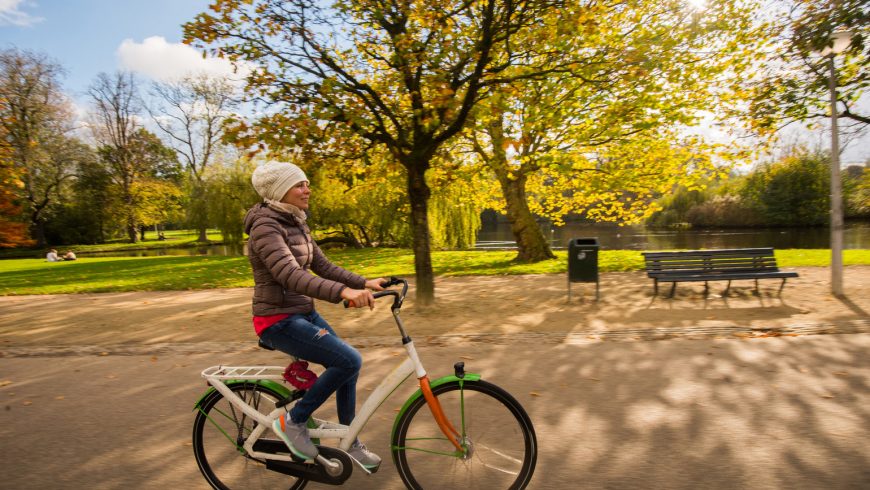 Susten Pass – Swiss AlpsM
Skill level: Difficult
Distance: 2.24km to 120 km
For cyclists up to the challenge, Susten Pass takes you on a 2.24 km steady climb up the western side of the stunning Swiss Alps. While not terribly steep, it takes stamina to reach the peak of Susten Pass, but the views are well worth the climb. Due to its steady incline, the trail is suitable for experienced road cyclists with a good level of fitness.
With minimal traffic, smooth tarmac, 11 tunnels and incredible scenery, Susten Pass is a popular section to cycle in the Swiss Alpine landscape. The higher you go, the more beautiful the views become. Once you're at the top, you can extend your ride to the full 120 km loop which connects Susten, Furka and Grimsel Pass.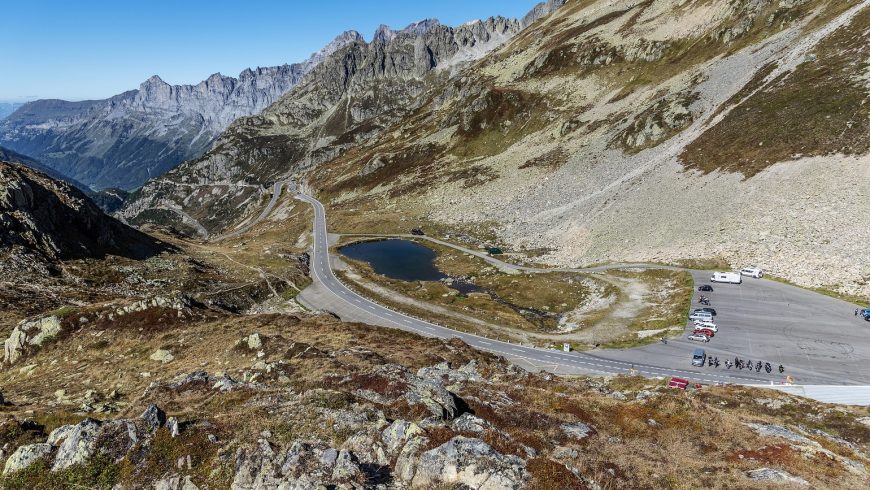 Baltic Sea Cycle Route, Germany
Skill level: All levels
Distance: Up to 1,055 km
The Baltic Coast stretches across nine different countries, Germany being one of them. Germany's northern coast makes up 1,055 km of the Baltic Coastline, attracting cyclists from far and wide who come to breathe the fresh sea air and nestle their toes in the white sandy beaches.
Home to rocky cliffs, beaches, fishing villages, woodlands, and resort towns, the Baltic Sea Cycle Route showcases Germany's ruggedly beautiful seaside. At the end of a long day cycling, take a dip in the Baltic Sea which is only ever a stone's throw away.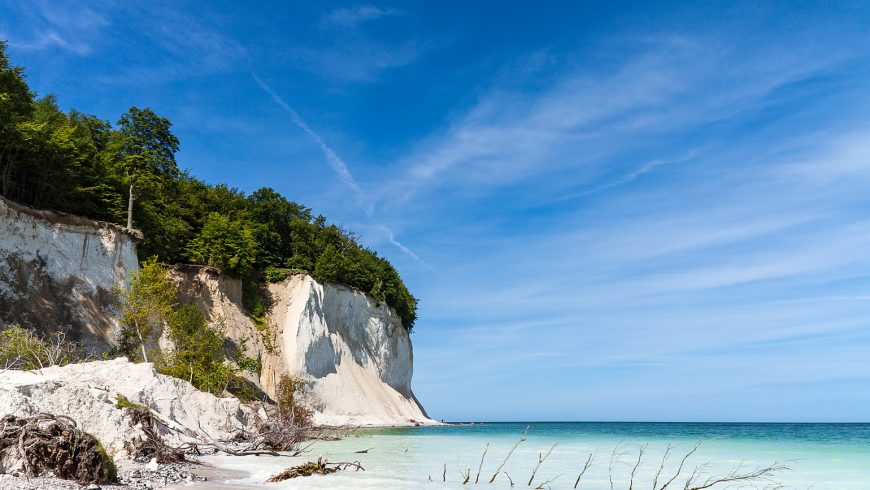 Amalfi Coast – Italy
Skill level: Intermediate
Distance: 155 km
Rent a bike and discover Italy's stunning Amalfi Coast between the Gulf of Naples and the Gulf of Salerno. Veer off the beaten track to see coastal fishing villages, old paper mills, picturesque bays and mountain scenery. Weave in and out of medieval towns such as Amalfi, Positano, Ravello and Sorrento along the way, trying local cuisine and immersing yourself in authentic Italian experiences.
It's best to set aside at least a week to allow for a casual ride along the coast. With unbeatable views in every direction, there's no better way to take in the sights than by bike. Whether you're riding as a family or going it alone, cycling the Amalfi Coast will open your eyes to Italy's incredible natural beauty.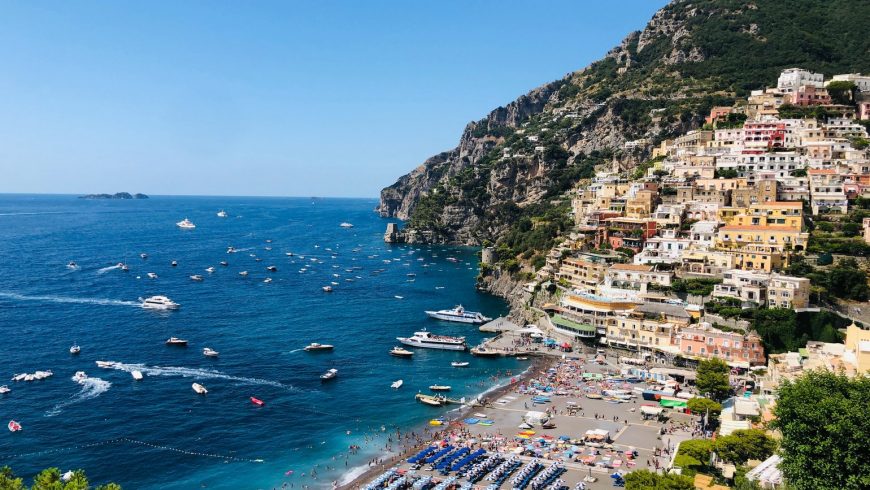 Travelling through Europe by bike is a slow and serene way to see the continent. With zero carbon emissions, cycling is the best way for an eco-conscious traveller to experience Europe and help preserve its diverse mix of natural environments. Cycle the coast, the mountains, and the forest on one of Europe's many cycle routes for a sustainable travelling adventure.
Cover image: photo by Solovyova, via Getty Images