Anyone who has seen the project and the start of works has no doubts: this new bike path on Garda Lake is set to become the most spectacular one in Europe thanks to its unrivaled panoramic views.
Works should be completed by Easter 2017, in April, and then it will be possible to travel on two wheels the stretch from Capo Reamol (Limone sul Garda) to Trentino's border, towards Riva del Garda. The new bike path will be long almost 2 km and will offer breathtaking cantilever passages on Lake Garda to many cyclists.
The project, which involved an investment of 7.6 million Euros, will surely become a major attraction for all those bike travelers that already arrive on the banks of the lake and who dream of a circular route around the whole of Lake Garda. This is definitely a further step towards this important project and we look forward to see this new bike path, because from the rendering it looks really spectacular!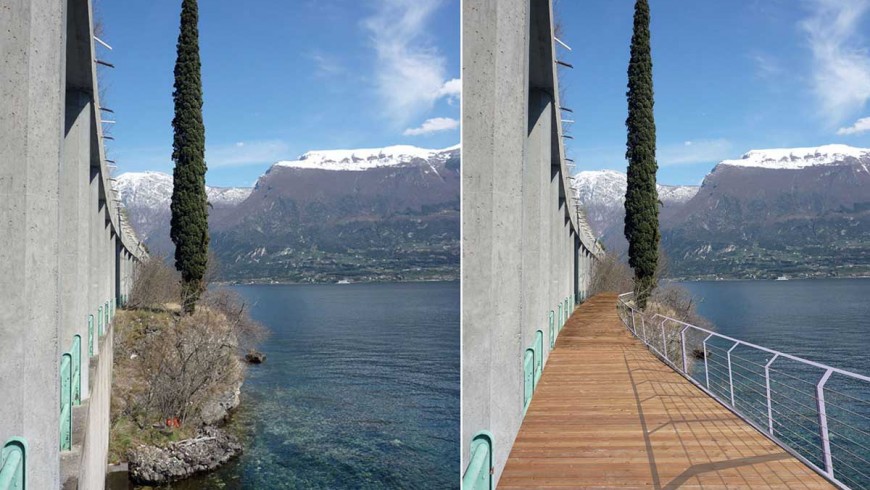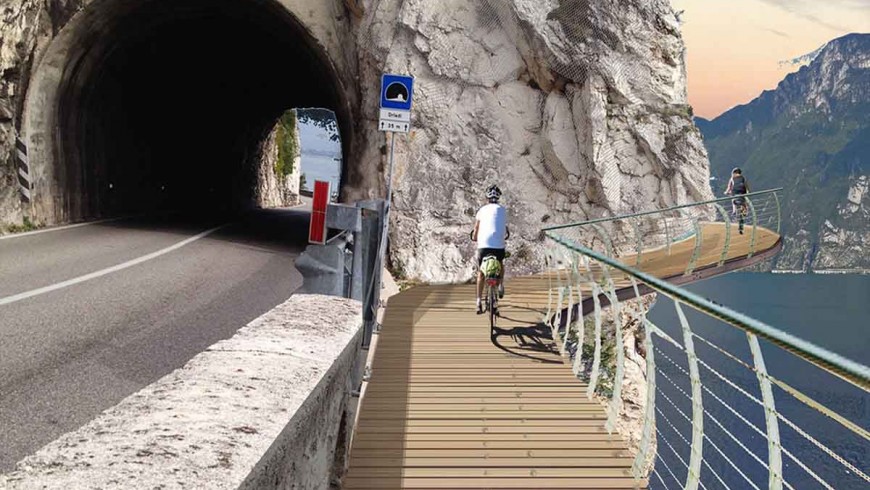 Meanwhile, the project for the stretch from Limone south to the junction area for Tremosine is already defined and now they are ldveloping the stretch from Tremosine to Campione Sud. Lake Garda will soon be even more bike friendly!