We can all agree that traveling is among the most enlightening and empowering experiences you can have. You meet new cultures, new lifestyles, new habits. The more you travel, the more you open your mind and enlarge your perspective. But nowadays traveling asks for more sustainable ways to travel. We, as travelers, need to have more responsible behaviors and find more sustainable ways to travel on a budget. Climate change is one of the things that press us now and it comes with higher temperatures, wildfires, ocean rising levels, and melted glaciers. Studies show that tourism contributes with 8% to the total greenhouse gas emissions. If you are taking a round trip from Europe to America, you should know that this trip emits two to three tones or carbon dioxide per person. Which is huge!
So, it is clear that we need to adopt more responsible behaviors and ways of traveling. But how can you do this while traveling on a budget? Take a look at the next tips and tricks to discover the best ways you can travel sustainably.
1. Pack Light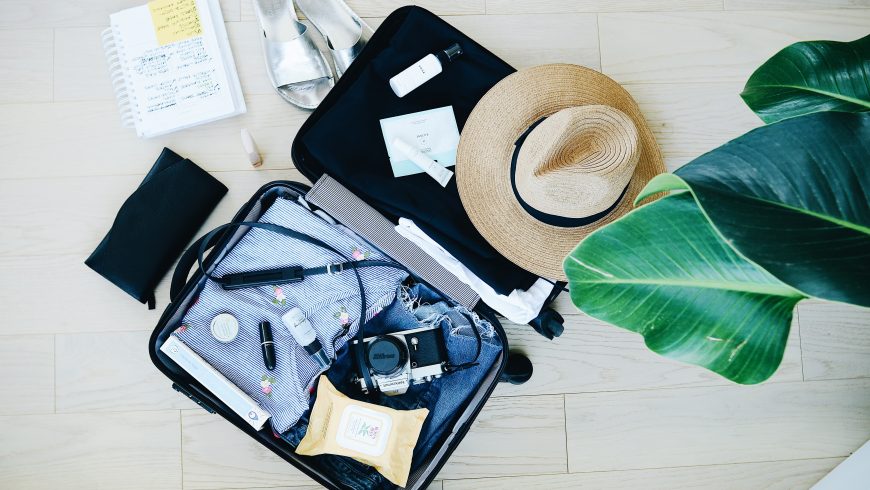 One of the best things you can do to reduce your carbon footprint is to pack fewer clothes. We often find ourselves packing lots of cosmetics, shoes or clothes to have "just in case". We end up paying extra baggage fees and choosing means of transportation that are damaging for the environment.
For example, if you have lighter baggage, you can carry it by yourself. You do not need to take a cab and you can use public transport. Lighter baggage means fewer things to carry and this helps you move freely.
2. Avoid Air Traveling as Much as Possible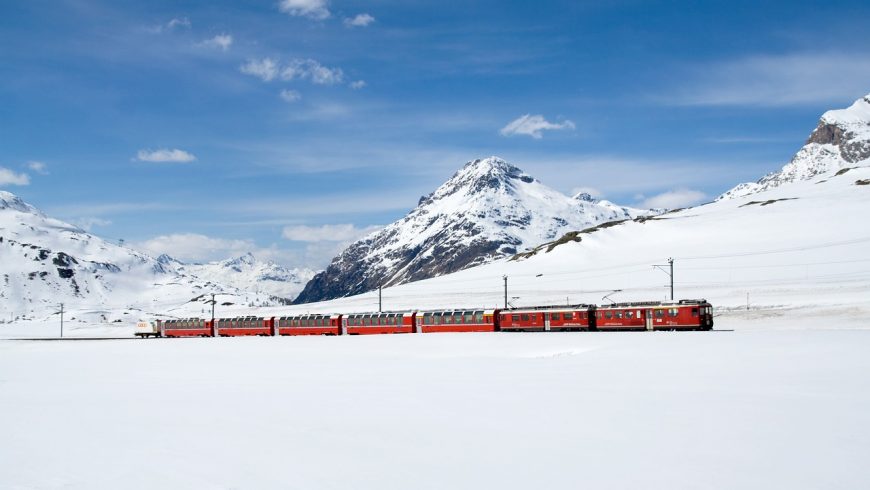 Airplanes are some of the most important pollutants, so avoiding them as much as possible is suggested. However, there are moments when you cannot simply avoid that, but the best thing you can do is to choose a low-cost company. Even though low-cost flights are usually full and you do not have enough space for your legs, they are better than first-class flights. It is true, people who buy first-class tickets have more space, but they consume more on board. Keep in mind that everyone is landing in the same place, so maybe you can bear all downsides that come with traveling with a low-cost company.
It is important to try to avoid air traveling as much as possible. However, it is the most rapid means of transportation, so it is understandable why most people keep using it. But when you need no rush and you have plenty of time, you can choose to travel by bus or by train. The carbon footprint is smaller, especially because they have regular trips and a timetable to respect. They are more efficient than cars, so why not choose them?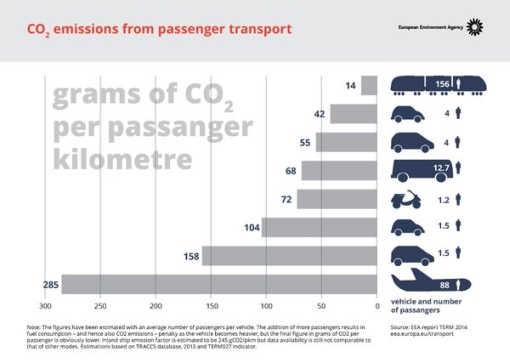 You cannot avoid traveling by air, especially if you do it with business reasons. And nowadays, more and more companies are looking for more eco-friendly ways to travel.
3. Walk or Bike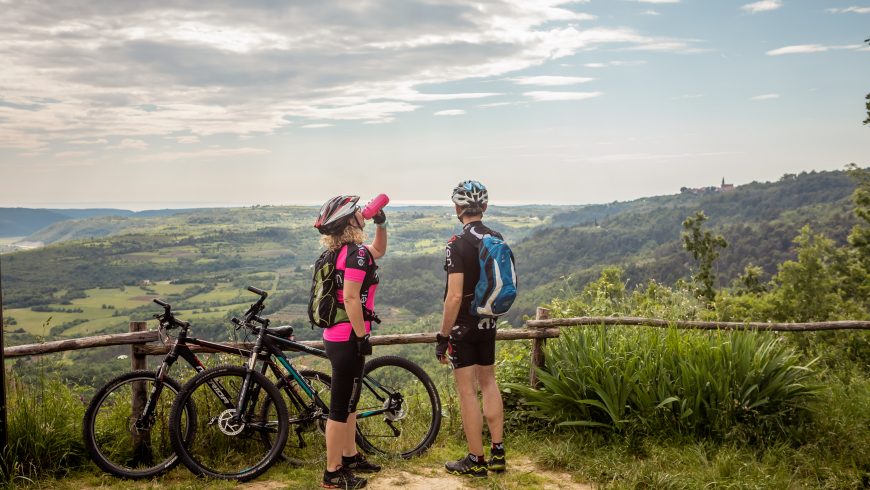 When talking about short distances, you should avoid traveling by car or calling a taxi. Instead, you can choose healthier ways to move, like renting a bike or just walking. You can also choose public transport if the weather does not encourage walks.
Renting a bike is one of the recommended solutions, especially if you travel to a country where the bike infrastructure is well developed. Holland and Denmark are some of them. Biking has multiple effects on your health. It improves joint mobility, cardiovascular fitness, and muscle strength and flexibility. And it does not pollute, so it is eco-friendly and a sustainable way to travel, especially on short distances.
On the same note, walking has benefits for your health too. It improves your cardiovascular and pulmonary fitness and it reduces the risk of a stroke. It is a healthy and eco-friendly way to move on short distances.
4. Stay Longer in Each Destination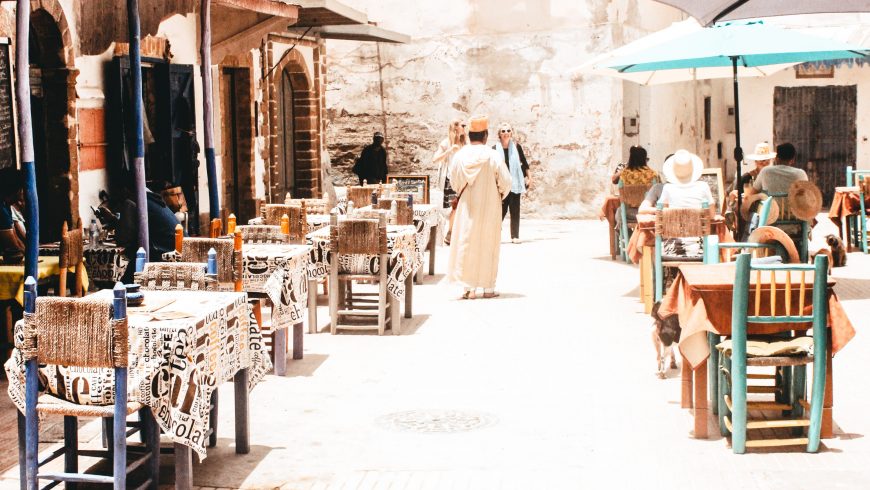 Besides saving money, staying longer in each destination makes you reduce your carbon footprint and waste. No matter what means of transportation you choose, if you plan to visit more countries and places, try to plan your trip differently.
Avoid staying just one or two days in one place and then move to the next one for another two days. Instead, plan to stay longer. This helps you become more familiar with the place and find hidden gems that are not so touristy.
Also, you can save some money as you can get accommodation discounts if you stay longer. Sometimes it is better to spend more time in the same place, as you will become more and more accustomed to the local traditions, culture, and lifestyle. You immerse yourself in that way of living and you have the opportunity of finding new interesting and helpful habits.
This tip is useful when you are traveling on a budget, as all these constant commutes between cities will make the total cost higher. And your behavior and way of travel are more sustainable.
5. Choose Green Hostels Over Hotels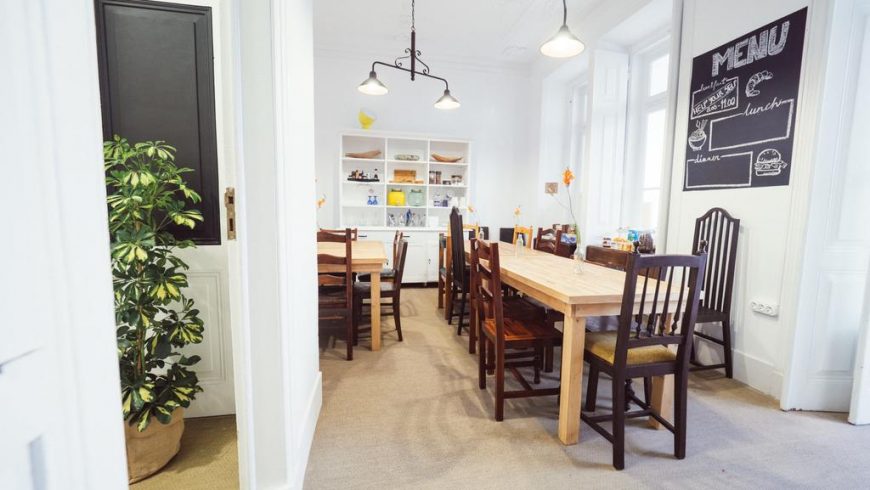 Choosing an eco-sustainable accommodation is not more expensive than choosing traditional accommodation. In this way, you can save up to 8 kg of carbon dioxide emissions per night, per person. Furthermore, you can be sure that the energy used is from renewable sources, the detergents are natural, the food is local, the waste is correctly differentiated … and much more!
Choose eco-friendly hostels or any other accommodation option that has the possibility of sleeping in a multi-person dorm room. Firstly, you save a lot of money if you choose to sleep in a multi-person dorm room. Unless you have to prepare for work presentations or to attend important events, hotel rooms can be avoided. They need more energy and power to make them comfortable and welcoming.
Secondly, you have the chance to meet open-minded and sociable people that will introduce you to their culture. You have the opportunity to make new friends while traveling sustainably, so why not do it?
Thirdly, it is wise to accept that while you travel, you use your rented room just to sleep at night. During the day, you will probably visit new places, so a hostel is a right choice for a sustainable trip on a budget.
6. Try Housesitting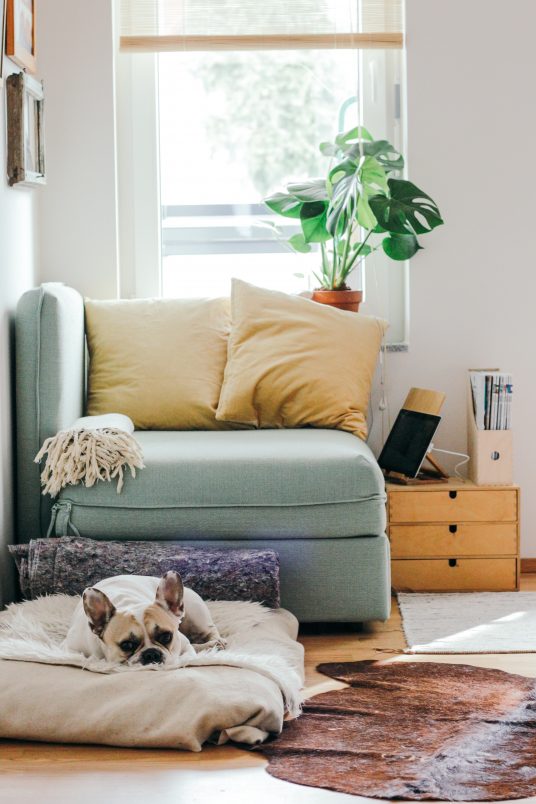 There is another possibility to reduce your impact on the environment while you travel on a budget. More and more people need someone to look after their house while they are gone. Some of them are looking for people that would stay at their house with their pets while they are on vacation.
So, if you like pets, you can choose to housesit someone's house. Usually, you need to take care of the house, plants, and pets. You are not allowed to throw parties, so it seems that it is the best accommodation choice. Like this, you have time to explore the city and its surroundings, and you also save some money.
7. Take Your Reusable Bottle with You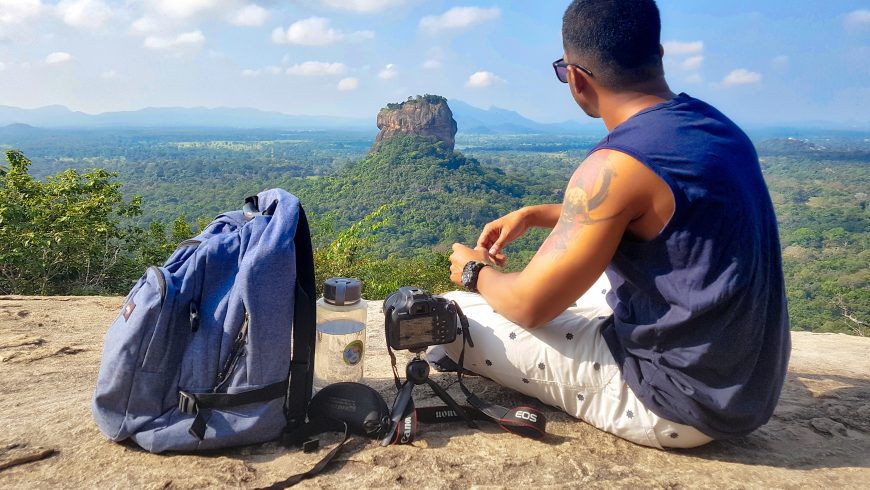 One of the biggest problems of our society is the plastic consumption and pollution. More and more countries are trying to develop their recycling strategies, but most of them are still under development and improvement. And the best thing you can do for the planet is to buy less plastic.
We need to encourage vendors to try more sustainable packaging methods. And the best thing to do is to avoid buying bottled water. Take your reusable bottle with you, most restaurants and bars will fill it with tap water. You can also find across the city places where you can refill your bottle, so you can save a lot of money. And you help the planet at the same time.
8. Choose Local Restaurants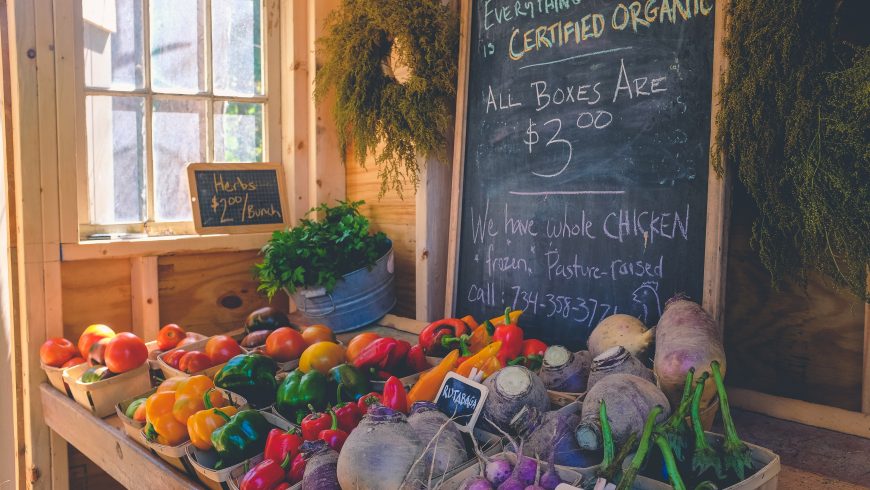 If you chose a hostel, it probably has a kitchen. You can choose to buy ingredients from local markets and support the local economy. It is difficult to calculate the carbon footprint of your meal, but you should know that meals that have imported ingredients have a higher carbon footprint.
Cook your meals if you have everything you need at your accommodation. The easiest thing you can do is to buy pre-prepared meals from chain supermarkets. Like this, you can save a lot of money, as they are cheaper in supermarkets than in restaurants. Of course, probably the quality of the food to be higher in restaurants, but supermarkets have a wide and interesting offer. And you can find delicious food there too.
9. Avoid Using Single-Use Cutlery and Tableware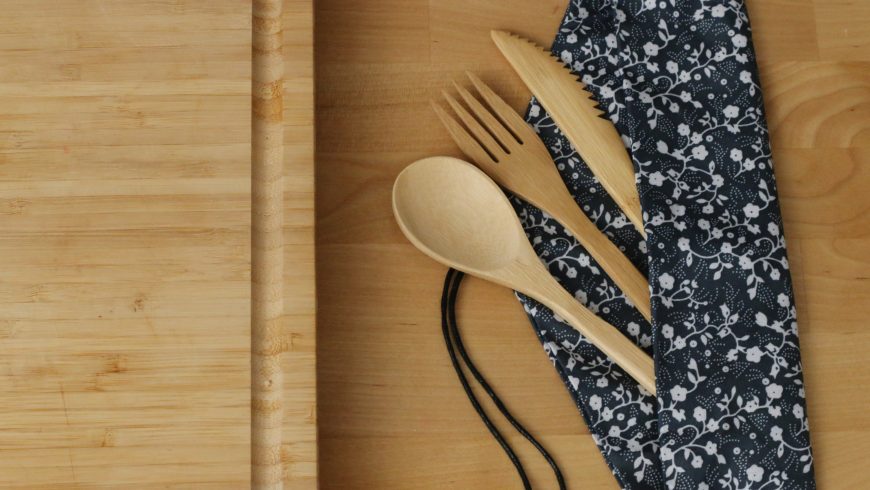 Or avoid using any single-use plastics at all. 50% of all the plastic produced in one year is for single-use purposes. There are not so many countries that are recycling it, and so we end up with over 8 million tons of plastic dumped in the oceans every year.
The best thing you can do is to buy bamboo cutlery and tableware that can easily be used multiple times. You can also find online metal straws and cutlery at affordable prices. They help you save money and travel sustainably.
Conclusion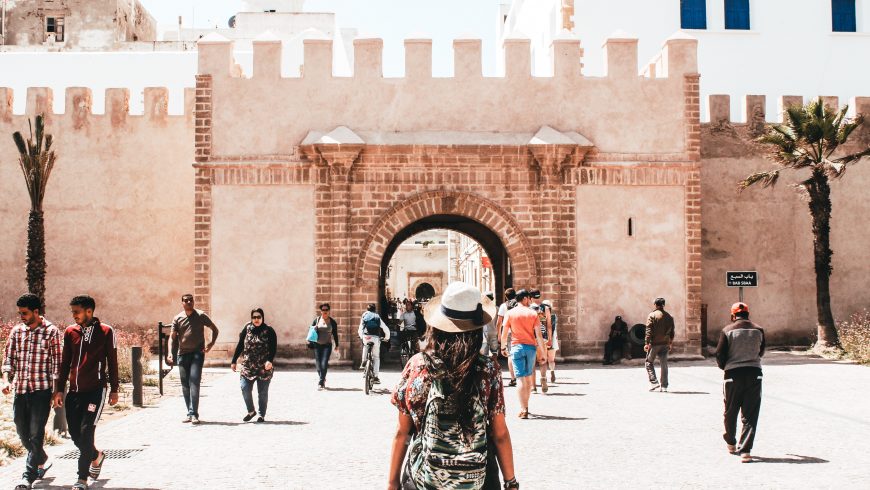 Living and traveling sustainably has become more and more challenging. Luckily, countries begin to work on pollution and plastic problems just in time to slow climate change. You can be part of the solution by choosing to travel more sustainably, especially when you are on your budget. Avoid using any single-use plastic and always have your reusable bottle with you. Choose to travel by foot or by bike on short distances and plan to stay longer in every destination.
Avoid as much as possible air travel and choose hostels or multi-person dorm rooms. Choose to eat from local vendors and try pre-prepared meals from supermarkets. Every change you make to your lifestyle to make it more sustainable helps the planet and the environment.
Cover image: Photo by Stephen Leonardi via unsplash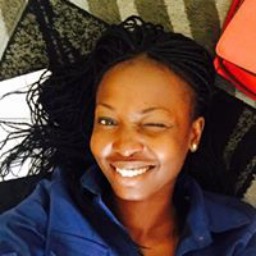 Author Bio: Susan Saurel is a full-time digital marketer and member of the international community of paper writers. Susan lives in Houston, Texas, but she spends most of her spare time traveling around the globe and meeting new people and cultures. She offers online assignment help to college students in her spare time. As a passionate marketer and traveler, Susan is eager to share her experience with her readers.