When raveling around in Morocco, remaining eco-friendly is not always the simplest and most obvious solution. But don't you be discouraged! Here are six green tips to follow, while exploring Morocco:
All over the country, you can find exceptionally well-preserved natural resources, landscapes, and ancient architectural wonders. As it is one of the most politically stable countries of North Africa, tourism developed and became recognized as one of the leading foreign exchanges. In 2018 alone, 12.3 million tourists visited Morocco. (moroccoworldnews.com)
It is sadly accurate, that the increasing need for bettering the infrastructure sometimes let through projects that do not necessarily keep the environmental impact in the limelight. However, it is great to see how the ban on the production and distribution of plastic bags work in real life. Shop in the tiniest souk in the heart of the Medina, and you will receive a biodegradable paper fabric bag instead of plastic ones.
1. When in Morocco, eat like a Moroccan
Eating local foods not only helps you to get to know the culture and explore the taste of Morocco. This also cuts back the demand for food imports. Food mileage takes an enormous part of global pollution. Tagine, couscous, and bastille are Morocco's most well-known and traditional foods. They are preparing these dishes by using local and seasonal ingredients. Tagine is a slow-cooked dish where vegetables are mixed with lamb or chicken meat. For the vegetarian version, simply ditch the meat and reduce cooking time! The key is the cone-shaped ceramic or clay vessel, that is often cooked in the ashes or in traditional ovens for hours.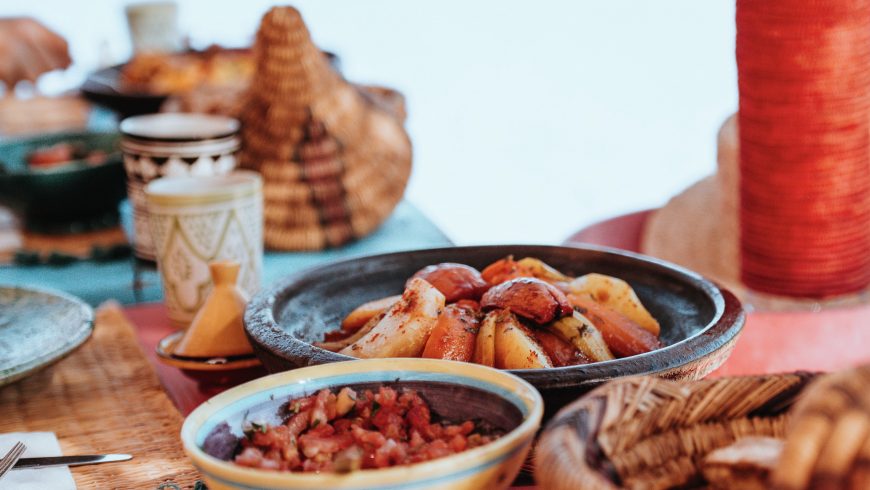 Bread specialties are simply fantastic. Fruits like figs, dates, and olives are broadly used and I can only recommend them. If you have a chance to get behind the scenes and participate in cooking classes, go ahead, and master some techniques used in the Moroccan kitchens! It is an easy way to get inspired, broaden your skills, and meet local people!
2. Varied landscapes worth visiting
Just a few hours' drives from Marrakesh, you can reach the Atlas Mountains. There are numerous options for discovering nature and Berber culture. You can go hiking and encounter amazing canyons like the Todra Gorge, and ancient villages, like Ksair Aït Benhaddou. A perfect example of the earthen clay architecture and UNESCO World Heritage Site since 1987. It is still home to a few families who practice traditional living and also inspired several movie directors to shoot films there, like the Babel, Prince of Persia, Gladiator, or even Game of Thrones.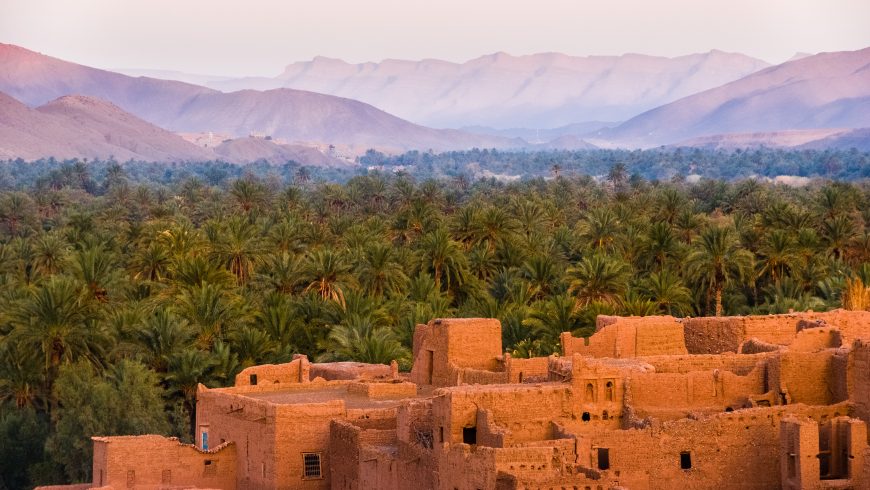 And another few hours drive out from the mountains? You will reach the edge of the Sahara Desert. You can find several tour operators offering trips into the Merzouga Sahara, where you can trek on camels' back and sleep under the stairs in traditional Berber Desert camps. As power and water supplies are heavily limited, it is a perfect place to turn off your phone, your mind, and look up to the sky to see the millions of stairs, while the locals are playing the drums next to the bonfire. It is a truly magical experience.
Do not miss the equally impressive coastal part of Morocco, where you can find its largest cities, like Casablanca, Fez, and the famous blue city of Morocco: Chefchaouen.
3. Choose your souvenirs cautiously
"Getting lost is the only way to truly discover a new place," said a wise traveler once. And it is not too hard to get lost in Marrakech's Medina district with its winding alleyways. While exploring, I am sure you will find some unique souvenirs and artisan crafts, such as handmade carpets, wood carvings, and colorful clay products, while also meeting some friendly locals. Buying local products is the best way to spend your money while circulating it back to the local community. Also, please make sure to avoid souvenirs made from (or actual living) endangered species. The demand for animal poaching will only slowly decrease if we do not support these practices.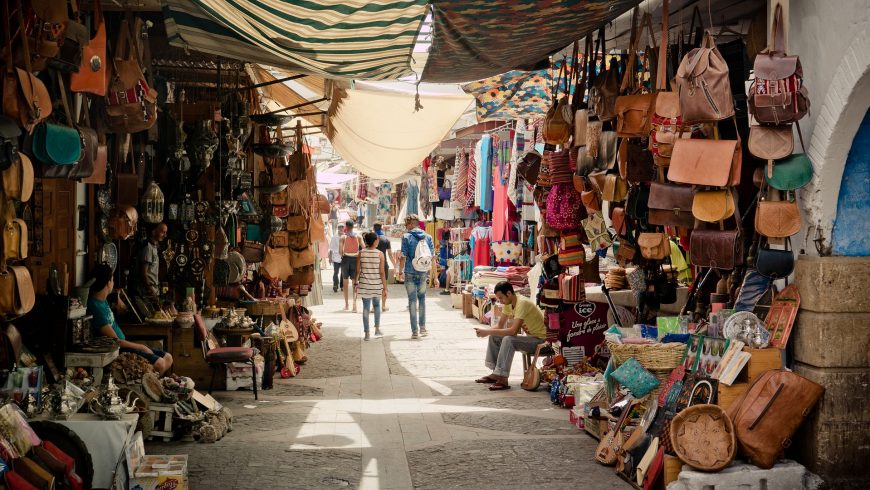 4. Moroccans weekly tradition for the body and the soul
Hammams are a part of many Moroccan's daily life. Men, women, and children are usually visiting a public hammam every week. No wonder that having one in each district of every bigger city in Morocco is a must-have. Hammams are basically big steam rooms, where upon entering, you will receive a bucket, an exfoliating glove, and some black soap. Regularly cleansing and exfoliating yourself does not only have health benefits but also part of the culture, as people usually gather there to have weekly meetups.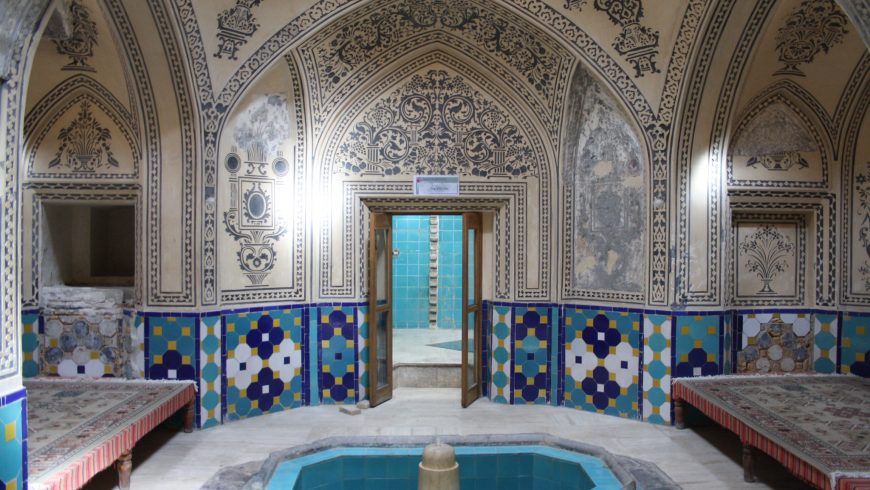 If you are open to the experience of a public hammam, they are free for tourists to visit. However, nearly all hotels and riads are offering private, smaller-scale hammam sessions, where a professional will scrub you and is often followed by a massage. Either way, do not miss the Moroccan version of the Turkish bath, as it is a fantastic experience both for your body and mind.
5. Secret gardens and astonishing details
There is no better way to discover Morocco's largest cities than taking a walking tour in them. With or without a guide. (Of course, you can learn a lot more and find the hidden gems a lot easier, when accompanied by a local). Either way, exploring the gardens, like the Le Jardin Majorelle or Marrakesh's Secret Garden, will for sure let you in awe, while the well-preserved monuments, palaces, and burial sites like the Saadien's Tombs are the prime examples of that famous Moroccan architecture and mosaic detailing.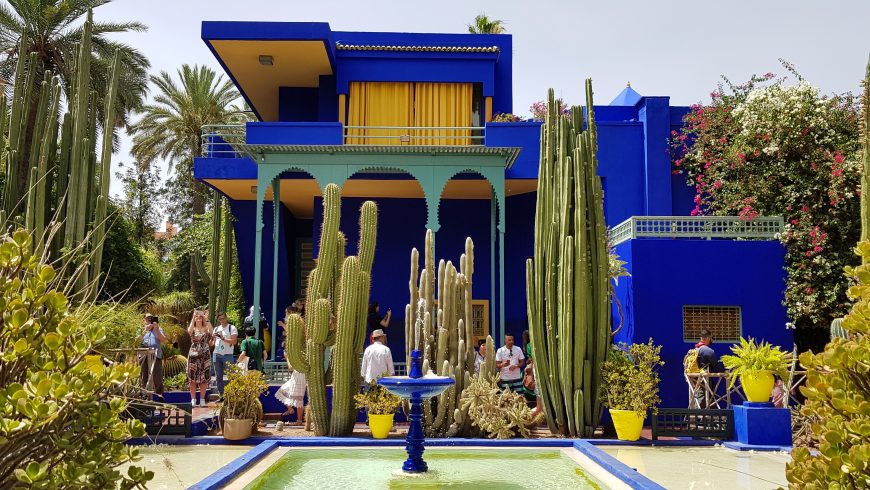 6. Argan oil – and how to support the community
Pure and original argan oil is rare and is extracted from the kernels of the Argan tree, which is endemic to Morocco. It is said that the extraction of the oil from the small and oval nut is the crucial point of the process. Traditionally, after drying out the nuts in the open air, workers roast the kernels (for culinary purposes), and Berber women peel, grind and press the oil out of them. Of course, nowadays, parts of the process are modernized; however, you can still find the traditional ways around Morocco.
Maybe it is the meticulous process or the rareness of the tree, but the pure cosmetic and culinary argan oil is quite pricey and cherished all over the world. Still, part of the traditional Moroccan diet and beauty care, it is said to have multiple health benefits. If you are in Morocco, make sure to visit one of the Women's Cooperatives. Support them by purchasing certified argan oil-based products!
+ 3 tips for you:
7. Choose your accommodations wisely
As always! Try to look for accommodations that are doing their best to have minimal impacts on their surroundings and support the local communities. Check out our suggestions below! Many of the traditional riads are carefully renovated and mirror the culture and interior designs that are so well-known worldwide!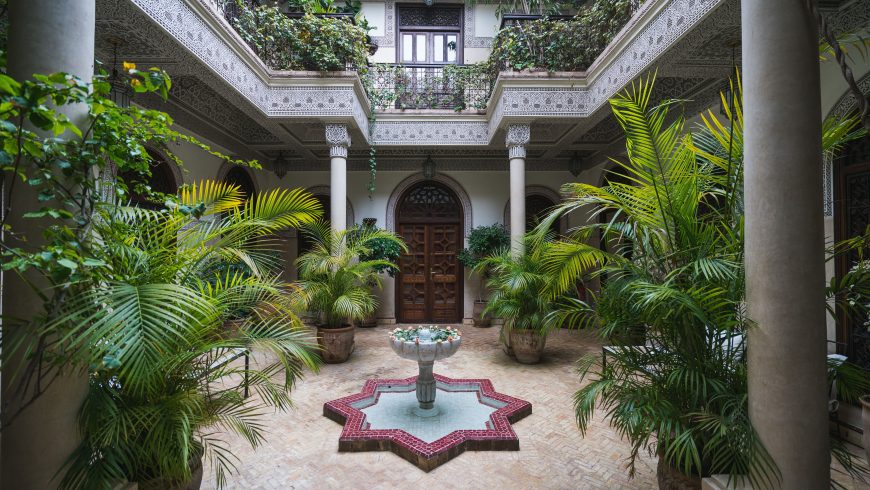 8. Be mindful about your consumption
One of the lessons I have learned while exploring Morocco was the limited supply of energy and water. Especially in the desert areas. It is truly eye-opening to see how much water and electricity you actually use in your everyday life. Only when it's not endless will you realize that you can get by comfortably with the fragment of what you usually use.
9. Stay on the path
Trekking and hiking are a few of the most fun and eco-friendly way of exploring new places you visit! But be careful about your own safety! Keep the impact on your mind, that you might cause when you go off track!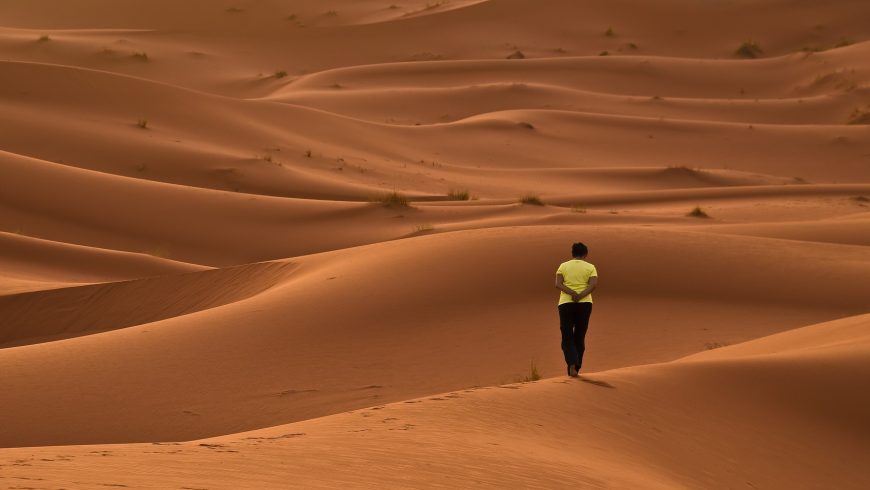 Cover image: Camels in Merzouga. Photo by:@leret, via: Unsplash